We use affiliate links. If you buy something through the links on this page, we may earn a commission at no cost to you. Learn more.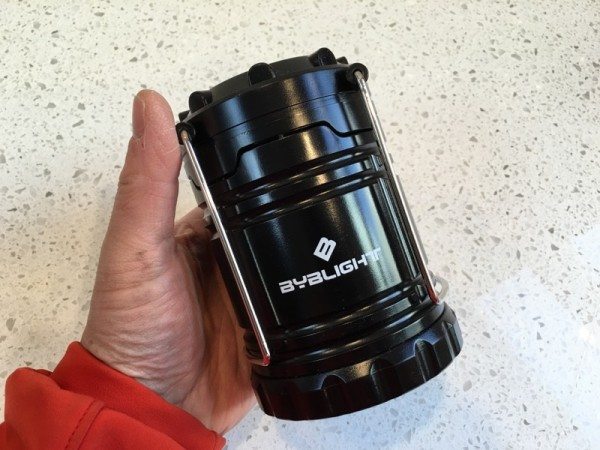 I've got quite a few flashlights, but not so many lanterns.  Today we look at the BYBLight BYB E-0454 LED lantern which promises light weight, durable design, and high brightness.
When collapsed, the BYB E-0454 is about the size of a small oil filter.
From the Amazon page listing:
Military grade* exterior is water resistant for more practical use in a high range of environments
Built with advanced COB Ultra-Bright LED, Promising long-time durability and Super Bright
Compact and lightweight Lantern Flashlight, Collapsible, and make it easy to carry anywhere
Low power conservation, powered by 3x AA batteries, more than 12 hours lighting
*I could not find any military-grade testing standard cited anywhere in the description.  It is, however, rated at IP4 for water resistance.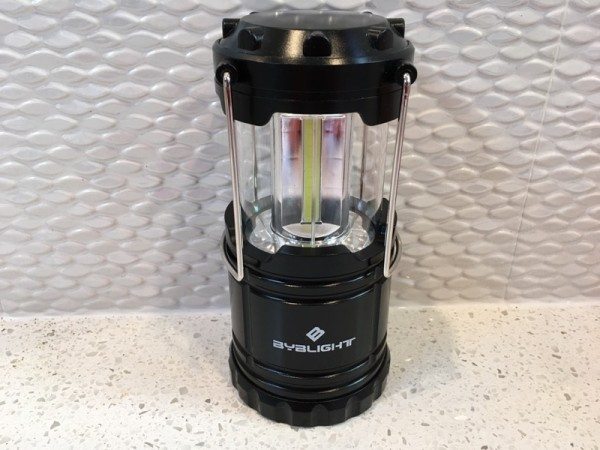 The lantern extends to reveal the COB LEDs.  COB stands for "Chip on Board", which gives the appearance of even, uninterrupted lighting.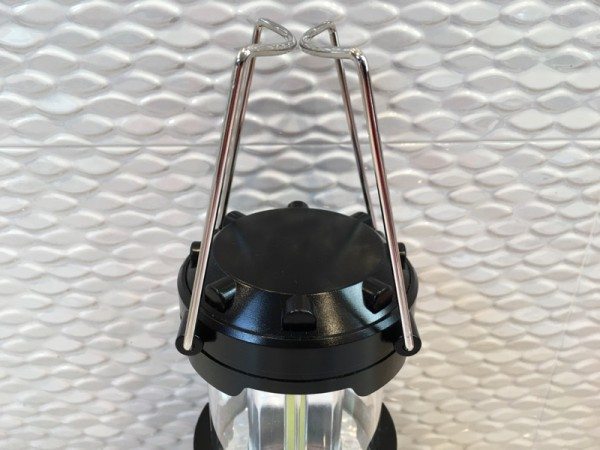 The handles flip up to form a hook or carry handle.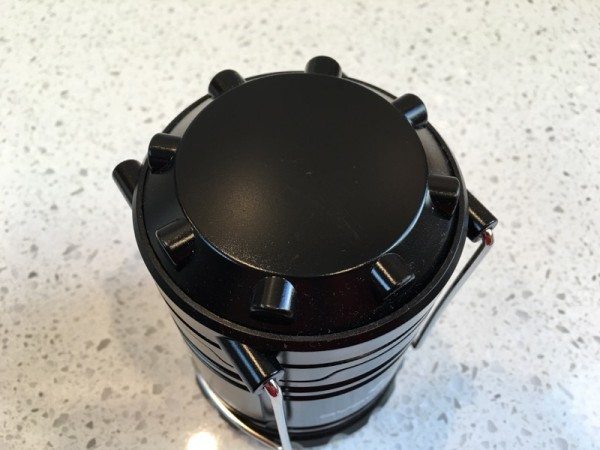 The top is knurled.  It does not twist off.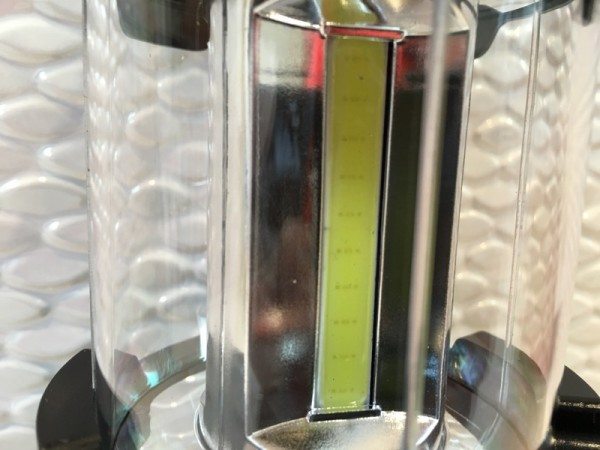 Here's a closer look at that COB LED array.  There are three sets providing 360-degree illumination.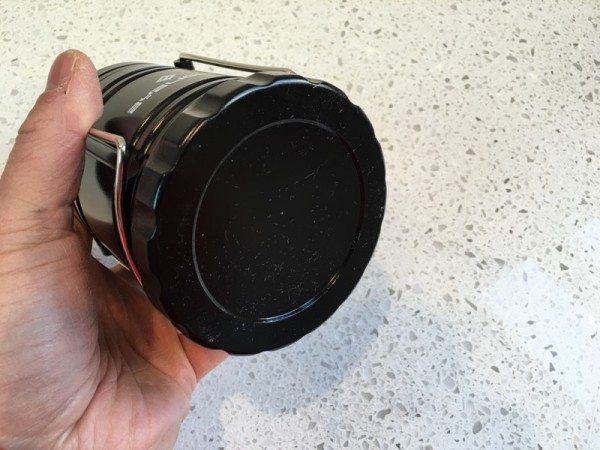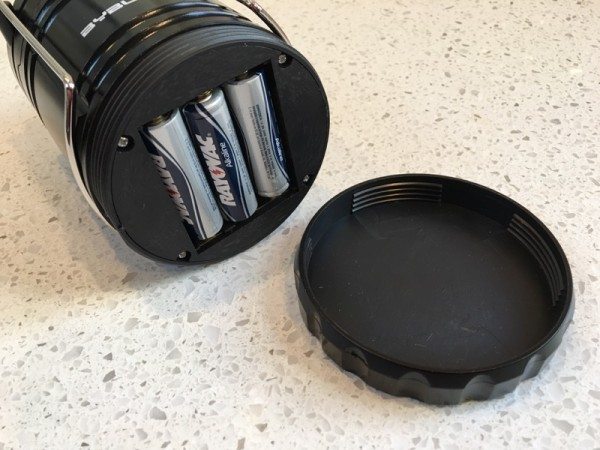 The bottom unscrews.  The lantern requires 3 AA batteries.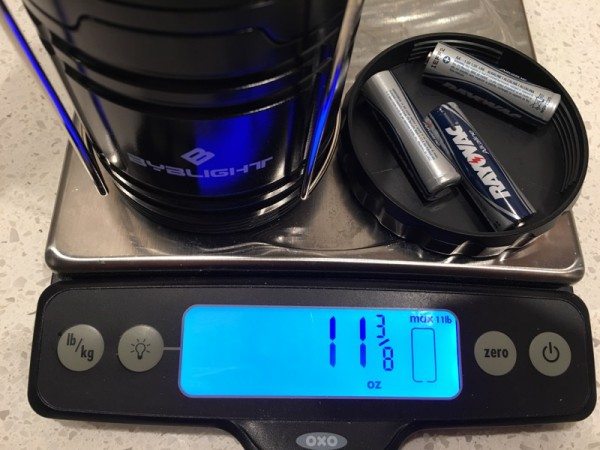 The entire lantern weighs in just over 11 ounces, with batteries.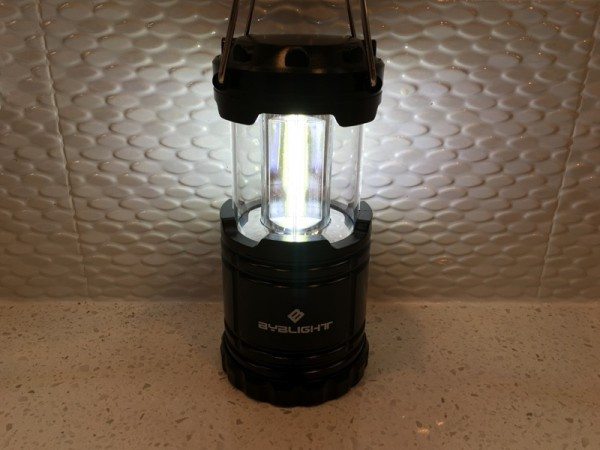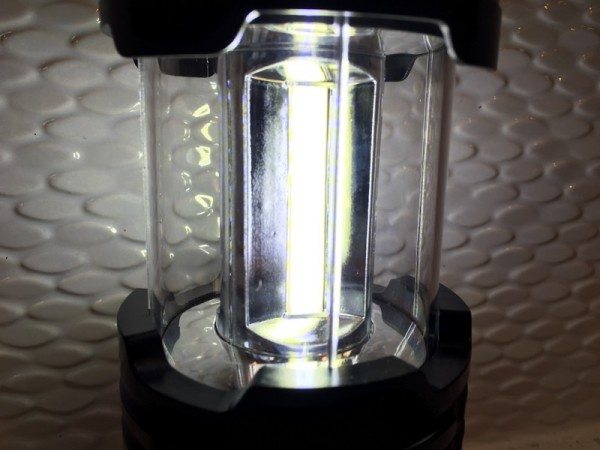 To turn the lantern on, simply extend the lantern body.  Careful!  It's ridiculously bright.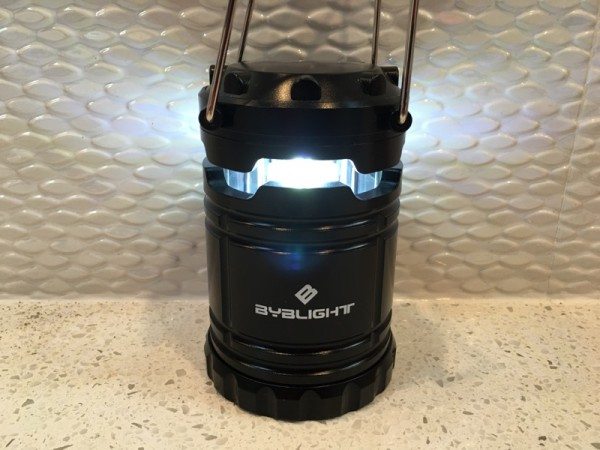 You can "adjust" the amount of light by adjusting the pulled-out length of the lantern.  This is the lowest position before the lamp turns off.
To test this lantern, I went into our ground-level room at night.  Without the room lights on, you can still get some faint light from the backyard and from a night light under the bathroom door.  Here, you can see the what the room looks like with lights on, lights off, iPhone on the stand, BYB E-0454, and a small plug-in lamp with an 8W LED bulb.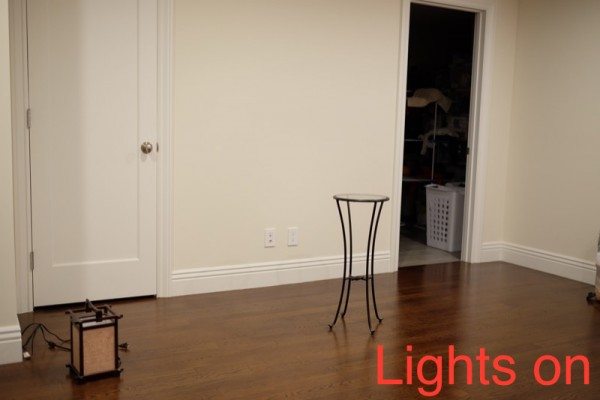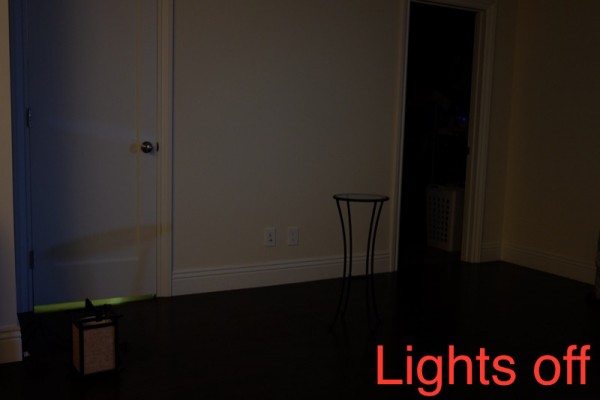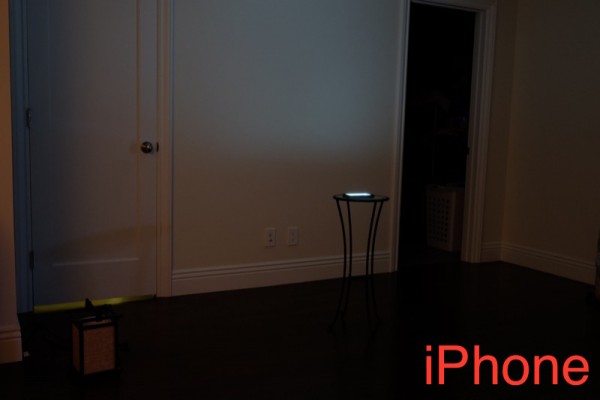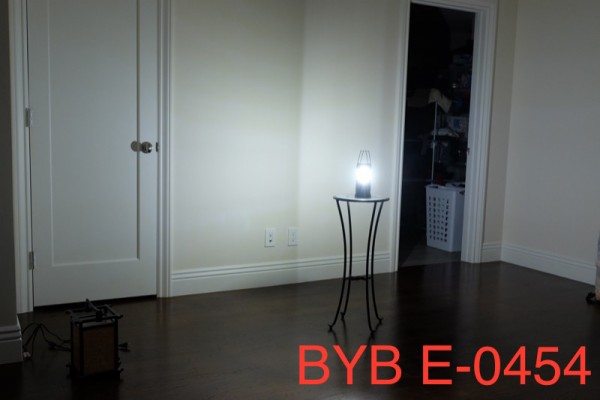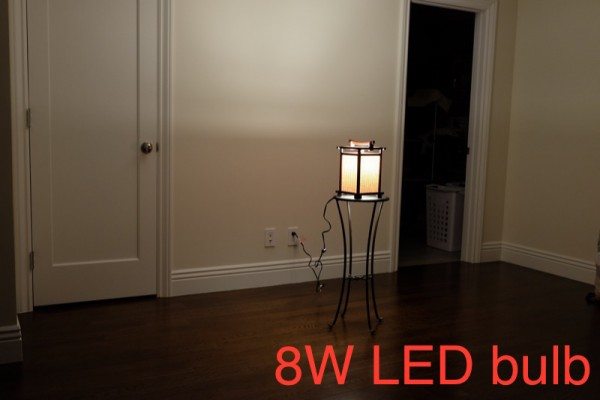 I really like the BYB E-0454, except the light's just a little TOO harsh on the eyes.  It needs a frosted lens of some kind to take the edge off.  It would also be nice if there was a tripod thread at the bottom, but for $13.99 (current price as of this writing) I can't complain.
Source: The sample for this review was provided by BYBLight. Please visit BYBLight's Amazon Storefront for more info.