We use affiliate links. If you buy something through the links on this page, we may earn a commission at no cost to you. Learn more.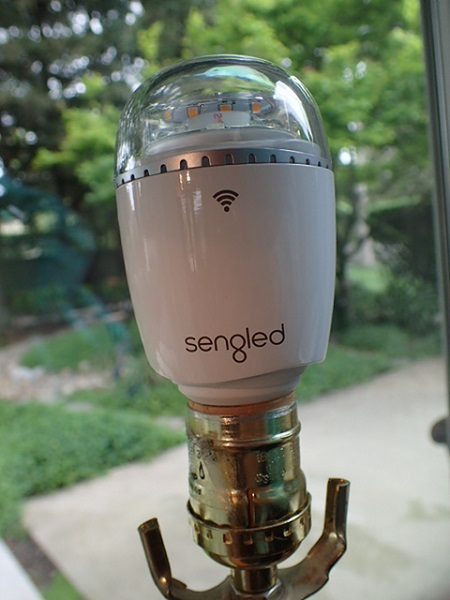 If your Wi-Fi isn't reaching the far dark corners of your abode, you know that needs to be fixed.  Most of us need internet access everywhere, all the time.  There are lots of Wi-Fi repeaters to choose from and more are coming to market almost daily. So far, there's only one that brings actual light to that dark zone as well; the Sengled Boost; "The world's first Wi-Fi extending LED bulb".
My home isn't particularly large, but it is long, and I frequently need Wi-Fi access on the far patio. Installing the Sengled Boost in a lamp at that far end of the house, close to the patio, puts fast reliable internet access both at that end of the house and outside on the patio.
The Sengled Boost looks like a light bulb that's a bit bottom heavy and fits into a standard bulb socket. The bottom part holds the Wi-Fi hardware and will support high-speed data up to 300 Mbps.  The Sengled Boost will work with all Wi-Fi, IEEE 802.11b/g/n, compatible devices, including iOS and Android devices.
The LED light is dimmable via the mobile app and at 100% is nicely bright.  The specifications have it at 470 lumens on the website (or 550 lumens on the box).  Even though I have 80% of my lights switched out to LED bulbs, I still think in watts. For those of you that still need the conversion also, 600 lumens is equal to about 40 watts.  When the Sengled Boost is on at 100% it seems brighter than a 40 watt incandescent to me. Be aware that the light focuses upward so it's probably not a good choice if you want a task light.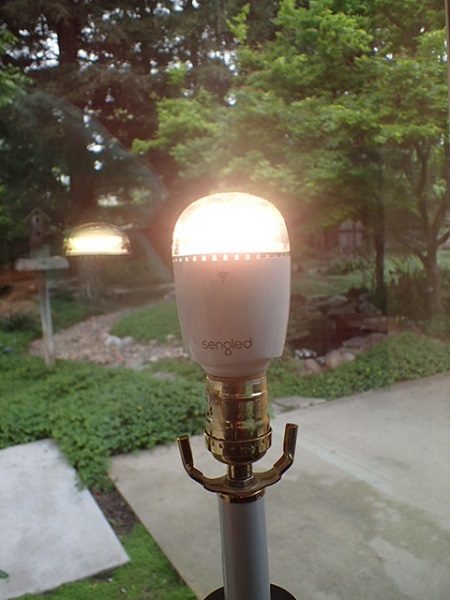 Installing the Sengled Boost is as simple as screwing in a light bulb, because, well, that's all you do to install it.  Almost. Connecting it to the Wi-Fi is really just as simple, assuming you know your Wi-Fi name and password. (If you don't, shame on you!)  The Boost app, available at the App store, walks you through it.  After that, it will appear on your network list.


I found that the Boost Wi-Fi repeater reliably fixed my internet access problem at the far end of my house and patio. And the light was bright enough for the area.  If you have more access problem areas you can just as easily add more Boost repeaters.
One problem, and for me it's a major one, is the light on/off process.  The only way to turn it on or off is through the app (not a switch! that will cause the Wi-Fi extender turn off as well), and the app is a little slow connecting.  I can count to 6 while the app is "searching…", which sounds like nothing, but that's 6 seconds on top of finding my phone, and finding and opening the app…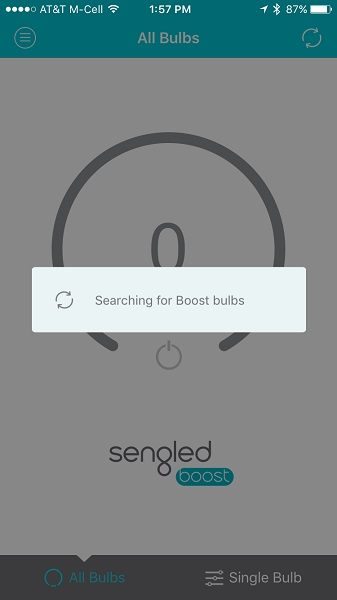 Does that make me a spoiled child? Addicted to instant gratification? I don't think so. My expectations for light switching are to slap the switch on the wall and be done with it, and this is at least a 3 step process.  Besides that, my husband can't (or won't) even try. The light switching responsibility is on my shoulders now. So I've been leaving it on.  Since it's an LED, I figure it won't significantly impact my electric bill, so maybe it doesn't matter.
Too bad Sengled hasn't (yet?) added light on/off timer/scheduler logic to the app and bulb.  If they did that, I could set it and forget it, and I'd be truly happy.
That, and world peace.
Source: The sample for this review was provided by Sengled. Please visit their site for more info and visit Amazon to check for the best price.