We use affiliate links. If you buy something through the links on this page, we may earn a commission at no cost to you. Learn more.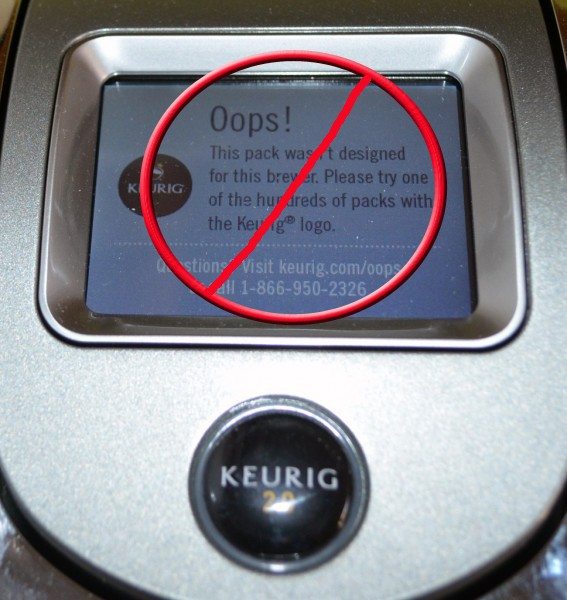 Many of the commenters on my Keurig 2.0 Model K550 Coffee Brewing System review, and those at Amazon and other online retailers, said they were through with Keurig machines if they were restricted to using only official Keurig coffee pods.  Reasons varied from the higher prices charged for the Keurig-branded pods, to  concern for the amount of non-recyclable waste generated by the pods, to a simple desire to use the brand and roast of coffee they prefer.  These weren't idle threats, either, because The Washington Post reported:  "Worse for Keurig, as executives acknowledged Wednesday during its quarterly earnings briefing, sales of Keurig machines tanked and they began to accumulate on the shelves across the country. Sales of brewers and accessories declined by 23 percent, the company reported. Its stock price fell 10 percent in after hours trading."
Brian Kelley, the company's CEO, has announced that they have realized their mistake, and he said the company will reintroduce a reusable My K-Cup that can be used with the version 2.0 machines.  Customers will again be able to use their own coffees in the 2.0 machines using the reusable pod.  I wonder if Keurig will completely drop their attempt at restricting the use of non-licensed, disposable pods in the next version of their machines?  Sounds like that might be a good idea to consider, anyway.
Source:  The Washington Post