We use affiliate links. If you buy something through the links on this page, we may earn a commission at no cost to you. Learn more.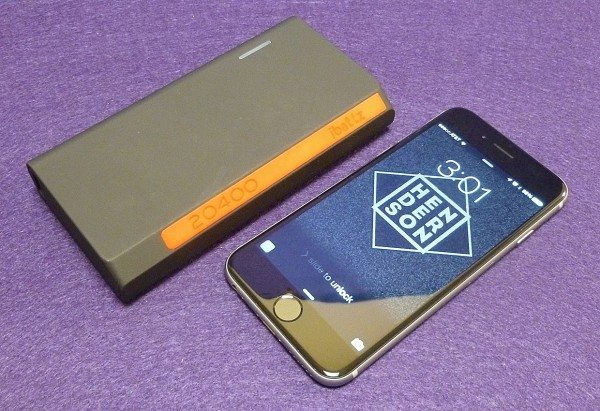 There's an old saying: "You can never be too thin or too rich." In today's tech-driven world, I would like to add to that: "You can never have enough backup power." It's grammatically clumsy to be sure, but it's also true. We are more dependent than ever on places to plug in and recharge our growing collection of power-hungry devices—smart phones, tablets, MP3 players, you name it. It's now gotten to the point where a backup battery is almost a necessity rather than a luxury. The iBattz Mojo BattStation Optimus takes recharging to a new level.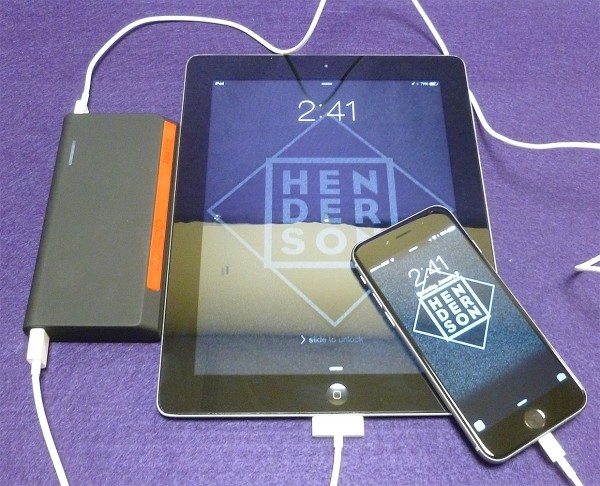 mAh is a power measurement for batteries. The higher the number, the more powerful the battery. A backup battery with an 8,000mAh to 15,000mAh range is considered plenty powerful. The Mojo BattStation Optimus packs 20,400mAh into a small(ish) 5.5 X 2.75 X .75 in. non-slip black rubberized case. This amount of power will recharge a typical smartphone 8 times and a tablet 2 times before needing recharging. That's a lot of juice. The downside is a long recharge time—15 hours. Ouch.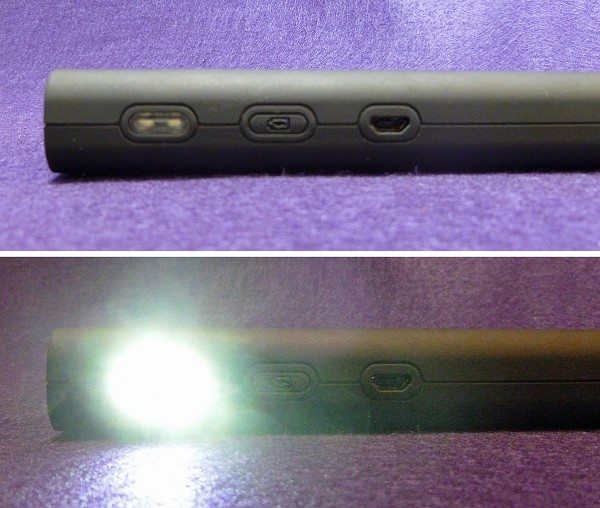 A series of four blue LED lights blink as the BattStation Optimus is charging. Four solid blue lights indicate a full charge and it goes down from there until a single blinking light remains as a reminder to recharge. Included on the unit is an LED flashlight. I suppose it's handy, but the flash-light option on my iPhone 6 is much more powerful and useful.
The BattStation Optimus uses Panasonic automotive-grade lithium ion cells which help keep the size and weight within manageable levels. These batteries are the same used to power electric cars. I have no idea if that's important, but it sounds impressive.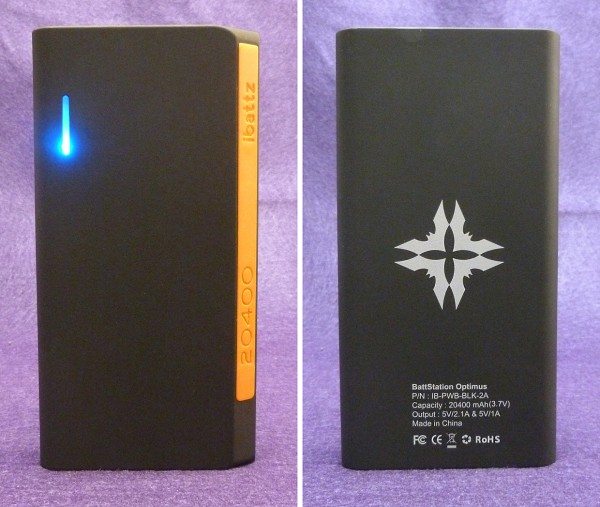 The design of the Mojo BattStation Optimus is neither attractive nor off-putting. It does look like it means business—befitting its Optimus name. It weighs 12.5 oz., but that's not surprising—batteries are heavy. While it can be used outdoors it's not weatherproof, so exercise caution. Included in the package is a Micro-USB to USB charging cord, but no electrical plug. You can use the USB plug included with any smartphone or a USB port on a computer.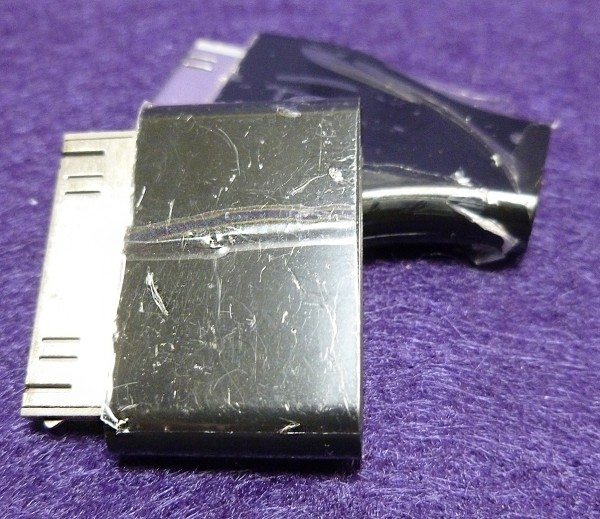 An Apple 30-pin and Android adapter plug is also included. If these adapters are for connecting and charging an iphone/iPad or Android device, they didn't work. Well, the Apple 30-pin adapter didn't. My iPod and iPad would not charge, so I had to use Apple's white cable. I don't have Android devices, so i couldn't test that adapter. There is also no mention on the use of these adapters anywhere in the manual.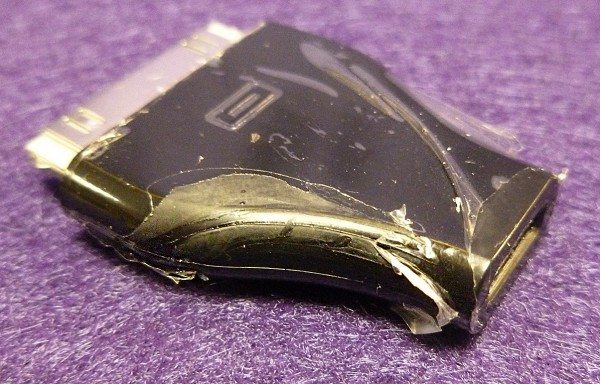 If that wasn't enough, the adapters are covered with what I thought was a shrink-wrapped cover. When I started to peel it off however, it turns out that either I was removing the first layer of plastic or oh, I don't know. I'll let the photos explain it.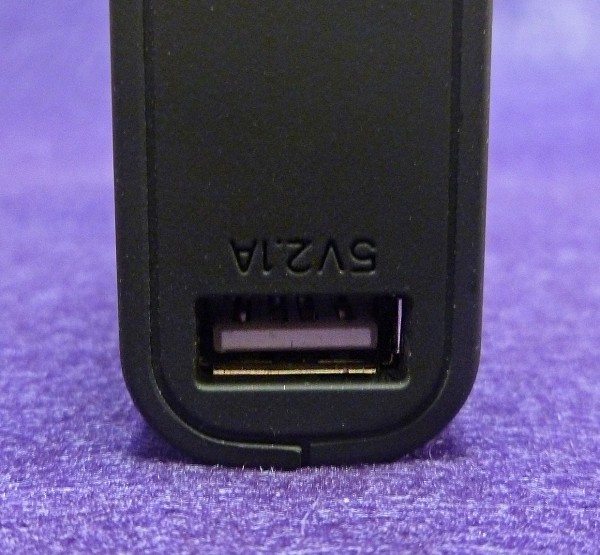 Using the Mojo BattStation Optimus is straightforward, however as I said, you'll need the original connection cord from your device. There are two USB ports—a 2.1A and 1A at each end of the unit. That means any two devices can be simultaneously charged. The 2.1A port will recharge faster and is better suited for tablets. An unscientific test of a full recharge for an iPhone 6 took exactly 2 hours. It was 25% every 30 min. That's just about the time a 2.1A port should charge a new iPhone. Pretty nifty.
There is one annoying issue I have with the BattStation Optimus: once you connect it to your device, you MUST press the ON button to charge. It is not automatic. I have repeatedly connected my iPhone to the unit and walked away, only to discover later that it did not charge. I'll catch on eventually. The BattStation Optimus will not overcharge a connected device—a good thing.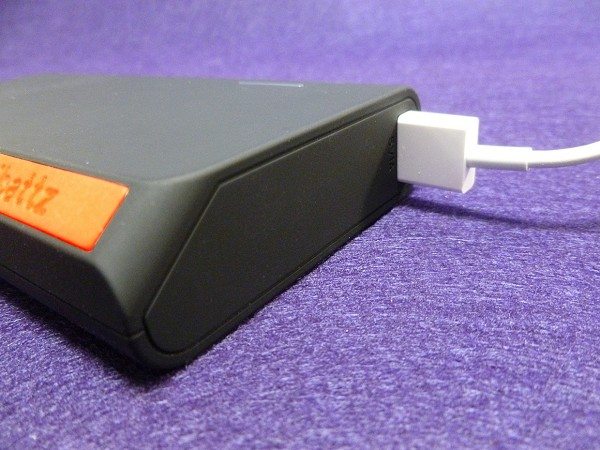 Since I keep my iPhone connected to my Mac while working, I wasn't sure how useful the iBattz Mojo BattStation Optimus would be. I soon discovered that I now don't have any worries about a dead phone at any time. I just keep the battery in my backpack and it's all good. The BattStation Optimus is one great insurance policy to have because you just never know…
iBattz makes many different power accessories, from stand-alone power banks to iPhone battery cases.
Updates 04/30/15
I only reviewed the iBattz Mojo BattStation Optimus 20400 battery last January and it's already become a permanent part of my increasingly heavy backpack. This battery isn't light or cheap, but I can recharge my iPhone over and over without having to recharge the battery itself. This has absolutely spoiled me. When the battery finally gets low, a simple overnight recharge fills it back up. I never use the built-in flashlight. My iPhone has a better one. That's pretty much it—it's a battery! Now if I could just remember to turn it on when I need to use it…
Source: The sample for this review was provided by iBattz. Please visit www.ibattz.com for more info.
Product Information
Price:
$129.95 US
Manufacturer:
iBattz
Pros:

Powerful battery
Many recharges per charge
Not that big or heavy considering

Cons:

Pricey
ON switch needs to be pressed to operate—not automatic
Useless connector accessories