We use affiliate links. If you buy something through the links on this page, we may earn a commission at no cost to you. Learn more.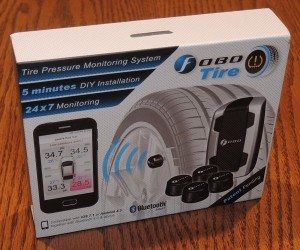 My fun car has wide, low profile tires that I regularly have to check to make sure they have not lost air pressure. While not a massive burden, it does take time and effort that only seems to get worse the older my knees get. Anytime my car sits more than a few days, instead of guessing how much air is in my tires, I get out my pressure gauge to confirm that my wheels/tires are good to go. To alleviate this hassle, the engineers at FOBO have created a new Tire Pressure Monitoring System (TPMS) that uses Bluetooth 4.0 tech and individual tire sensors to actively monitor pressure and provide real-time temperature data to your smartphone where and when you need it.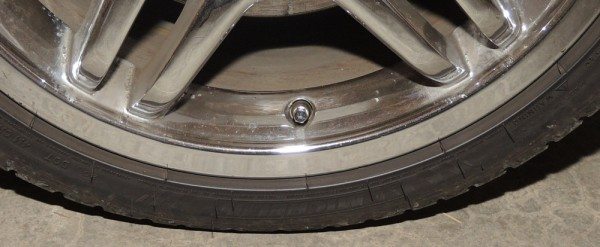 Above is a picture of my wheel and tire preinstallation of the FOBO sensors. As you can see, my tires are very low profile that sometimes are difficult to tell visually if they are in need of additional pressure or not. I do admit, I am a bit AR about checking because last year I trashed a set of front tires due to low air pressure.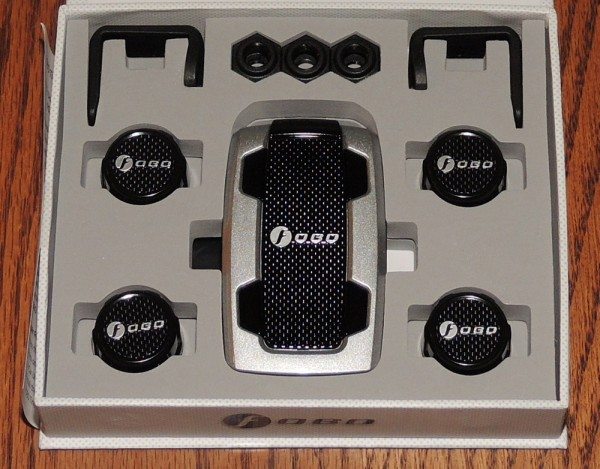 Package Contents:
4 – Tire sensors (with CR2032 batteries included)

1 – In-Car unit (with 2 AA size batteries included)

6 – Lock bolts
2 – Lock bolt wrenches

The FOBO Tire began as an Indiegogo, crowd-funded effort that blew past its original goal of $28,000 on its way to $186,105. As I stated, the FOBO Tire (TPMS) uses Bluetooth 4.0 technology to interface with your Android or iOS smart-devices, providing real-time pressure and temperature data.
Specifications:
Operational pressure range: 0 to 350 kPa
Operational temperature range: -40 to 85°C
Tire sensor & In-Car unit battery life: up to 2 years (at 25°C rated temperature)
Water & Dust resistant: IP57
Tire sensor weight: 10g each
Certification: FCC, CE, BQB and RoHS
Sensor structural threshold: 350N ball pressure intensity test
Mechanical & Environmental Reliability Testing Standards: IEC 60068-2-2, IEC 60068-2-1, ISO 21750, IEC 60068-2-29, IEC 60068-2-5, IEC 60068-2-32, ISO 15184, ISO 2409
Compatible with Android 4.3 and above as well as iOS 7.1 and above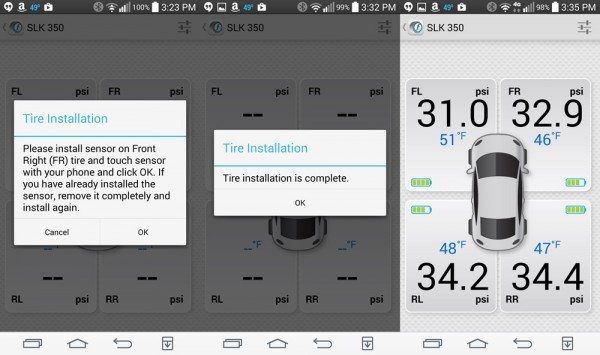 Installing the FOBO Tire system is quick and easy. FOBO says you can install the Tire system 'in less than 5 minutes without the need for professional help'. Even with taking pictures for this review, installation took me less than 10 minutes. All you have to do is install the app, and follow the on-screen instructions to install the system.  The sensors screw onto your tire's air inlet valve. As you install each sensor in a prescribed order, your smartphone app instructs you to mate each sensor with the app in turn. The system is designed to work even when your car's ignition is switched off and provide data from up to 30 m (100 ft) away.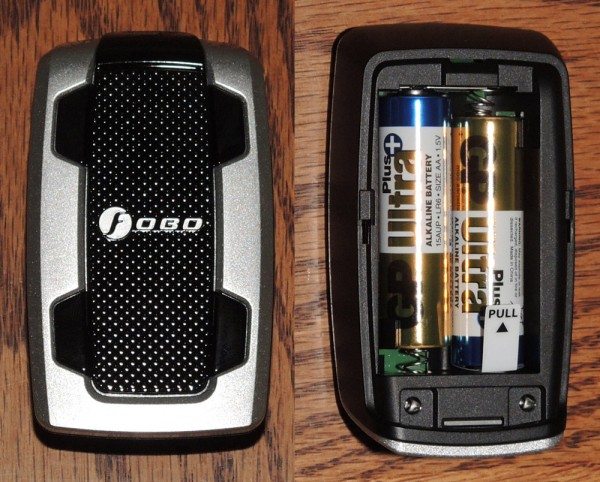 The FOBO Tire TPMS uses two AA batteries in the in-car unit and a CR2032 for each valve sensor. The batteries are expected to last roughly two years in normal temperatures. The in-car unit acts as a backup system, enabling you to monitor your tire data when you forget or do not have your smartphone.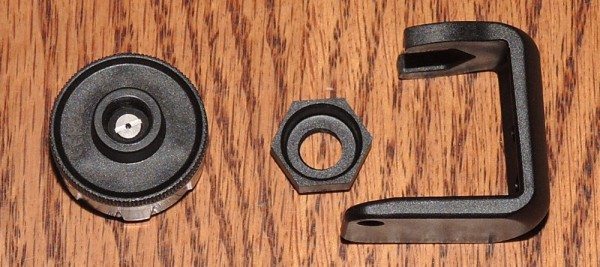 Even with the locknuts, the tire-mounted devices would be pretty easy to steal/remove from a vehicle. However, each sensor is keyed to the owner's individual FOBO account, making theft relatively pointless. Stolen FOBO tire sensors and in-car unit cannot be reused.

The FOBO Tire app notifies you in the event any tire sensor is missing.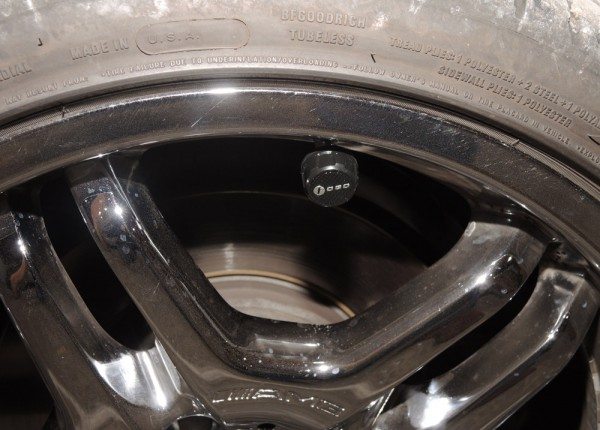 The Tire system is waterproof and according to FOBO,  relatively durable. I have been driving with them for several weeks in the wet Seattle weather and they are doing fine and working well. The sensors are much larger than the standard valve stem cap (aka not small by any stretch) but not hideously so. The sensors do not weigh a lot (10g) and do not impact the balance of your tire and wheel.
Other than being a bit bulky compared to the typical valve cap, the Tire Bluetooth Smart Pressure Monitoring System is a brilliant idea that FOBO has executed well. The system is quick to install and easy to use. The smart-device app works extremely well at providing real-time pressure and temperature data even when the vehicle is in motion…saving you/me time, effort, and my old knees.
Source: The sample used in this review was provided by FOBO.  Please visit www.my-fobo.com for more information.

Product Information
Price:
$179
Manufacturer:
FOBO
Pros:

Real-time tire pressure and temperature data
Wireless connectivity to Bluetooth 4.0 enabled smart-devices
Quick and easy installation
Easy to use Android/iOS app

Cons: