We use affiliate links. If you buy something through the links on this page, we may earn a commission at no cost to you. Learn more.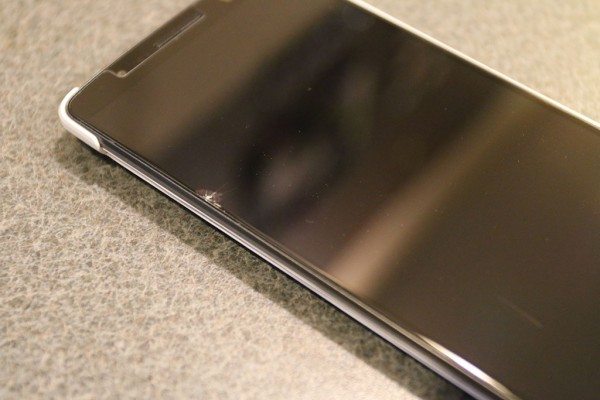 Unlike some people, I don't coddle my smartphones. I almost never use a case and the same can be said for screen protection. I've been carrying my phone in the cargo pocket of my pants or my bag for years and have been lucky that I have not to have any mishaps involving drops. With Gorilla Glass displays I figured I didn't need to worry about scratches anymore. But I changed my mind when I bought my LG G3 a few months ago.
For some reason I decided that I needed a case to protect the back of the phone and a tempered glass screen protector for the display.
I ordered a Caseology case for the back of the phone and used it until I reviewed the Quick Circle Qi Wireless Charging Cover. After I posted that review I cut off the front cover and have been using the back shell with the Qi receiver ever since.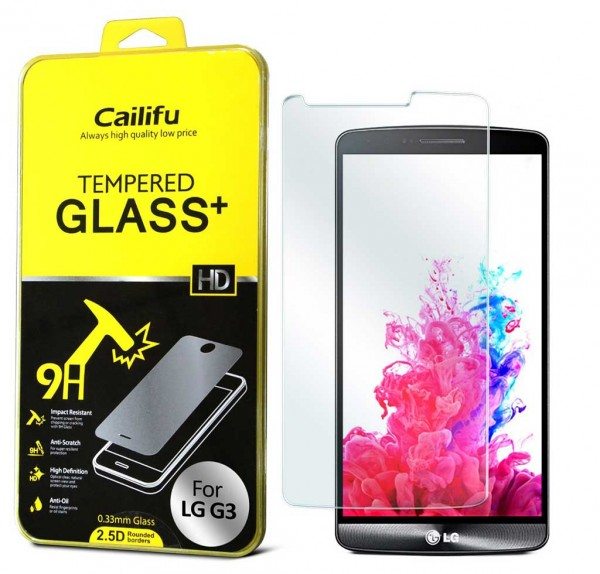 At the same time I ordered the Caseology case, I ordered a Cailifu Tempered Glass screen protector. There was no real reason why I chose this particular brand over others, other than it was less than $10 and available through Amazon Prime. It arrived quickly and was easy to install with no bubbles or lint. Once it was installed it almost looked like it was part of the display.
I've been using this setup since the end of July and today it paid for itself when it saved the LG G3's display from a minor mishap that would have been much worse without it. I was putting away my tea cup and heavy flatware spoon into an overhead cabinet at my desk, when I accidentally dropped the spoon which went clattering across the desk. I immediately noticed that its initial impact was on my LG G3 which was sitting on the desk below the cabinet. I could see the radiating cracks at the left edge of the display and almost panicked before I realized that it was the tempered glass screen protector that was cracked, not the G3's display. Or at least that was my hope.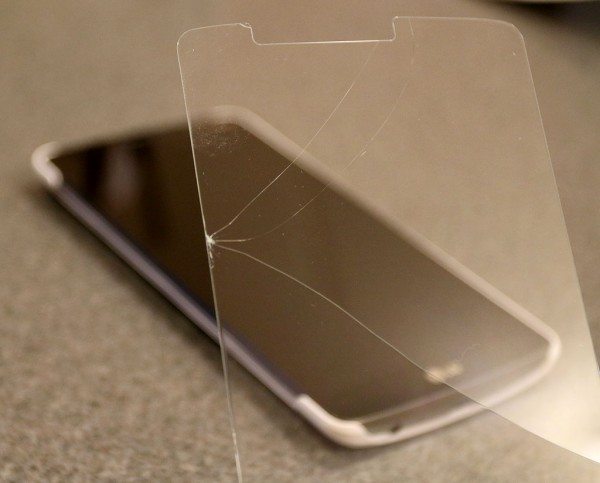 When I got home, I held my breath, removed the Cailifu protector and was very relived that it had in fact protected the LG G3's display. Hurrah!
The moral of this story is to buy a glass screen protector because you never know when it will take a punch for your phone. I've become a believer. Thanks Cailifu. Now I need to go order a new one (or two).