We use affiliate links. If you buy something through the links on this page, we may earn a commission at no cost to you. Learn more.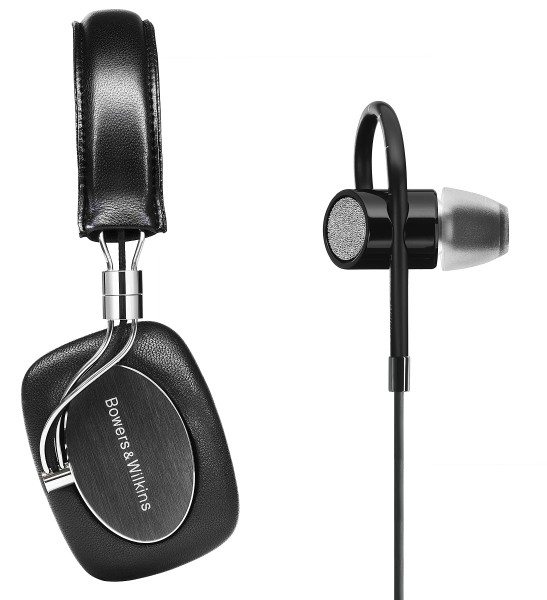 The cool thing about top-of-the-line products and patience is that one benefits the other. Case in point: The new Bowers & Wilkins Series 2 P5 headphone and C5 earphone. Patience is rewarded because B&W has incorporated elements from their P7 headphone into the less expensive P5, improving just about every internal component. The P7's success comes from driver units that are similar to traditional Hi-Fi speakers. This has now been applied to the P5's redesigned drivers, resulting in a more open and spacious soundstage, with natural, tightly controlled bass. The P5 Series 2 retains the portability factor, build quality, comfort and price of the original P5.
The new C5 Series 2 in-ear headphone improves on its predecessor in just about every way. Sound quality has been boosted by improvements in small-scale drive unit design, including new 9.2mm dynamic drivers, micro-porous filters and tungsten balanced design for controlled bass, spacious sound and more detail. The new C5 Series 2 also looks better with a new black finish with matching cables. Both the new P5 and C5 have improved Made for iPhone Mic and Remote, with better ergonomics for more control.
The P5 sells for $299.99 US and the C5 sells for $179.99 US. Both are available later in September.
For more info, visit www.bowers-wilkins.com.