We use affiliate links. If you buy something through the links on this page, we may earn a commission at no cost to you. Learn more.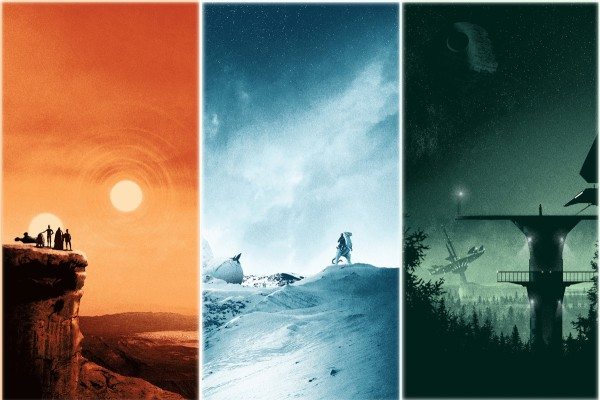 These Star Wars art prints by Matt Ferguson allow you to pay homage to your favorite movies and add some artwork to your home or office.  These prints are very limited edition.  If you want one, you'll need to place an order before Sunday, September 7, 2014 at 11:59PM ET.  The actual number of prints will be determined by the number ordered during the limited sale period.  The prints represent A New Hope, The Empire Strikes Back, and Return of the Jedi (left to right).  Each is printed on French Paper Pop-Tone in shades of Orange Fizz, Sno Cone, or Spearmint (left to right).  Each measures 12″ X 24″.  They'll be numbered and come with a COA signed by Matt Ferguson.
These prints may be ordered separately for $35 each, or order all three for $100.  If you'd prefer, you can order the complete set printed on wood for $350.00; there are less than 10 of these left for purchase.  Expect delivery of your order in 4-5 weeks.
How can your SO complain about you displaying these prints even in the living room?  They're limited editions and come with a signed certificate of authenticity.  That makes them art, not Star Wars collectibles!  Quickly go to the Bottleneck Art Gallery website to place your order, before it's too late.