We use affiliate links. If you buy something through the links on this page, we may earn a commission at no cost to you. Learn more.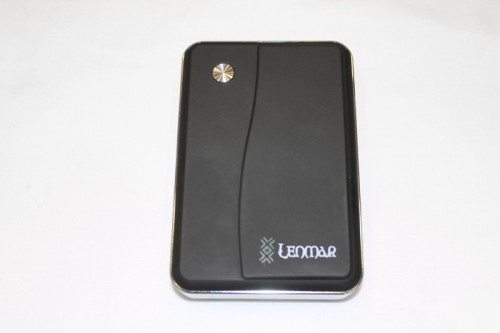 The portable battery market is heating up.  You can find these portable batteries in all shapes and sizes, in varying capacities, and in just about every store you come across.  I even saw some for sale in a gas station. And the prices of these portable backup batteries keeps surprising me, because you can buy quite a bit of backup power for very little compared with just a few years ago. So every product that comes out needs something that sets them apart from the others. The Helix Power Pack from Lenmar offers just such a feature, but is it enough to impress a guy who has a half dozen backup batteries in his gadget bag?  Let's find out!
First Impressions
It is heavy.  But it has rounded edges and the front and back are covered with soft-touch rubber, so it feels easy in the hand.  Around the edges is silver plastic, which is a fingerprint magnet.  For its capacity (11,000mAh), it is a great size.  It came with a mini USB cable and some stickers that I can use, presumably, on the outside of the device.  I skipped the stickers.  And lookie there… it has 3 USB ports for charging devices.  I haven't seen that feature in a portable power battery yet.  Nice.
Specs and overview of device
It weighs just over a half pound
Size:  4.7 in x 3 in x 1 in
11,000 mAh Lithium-Polymer battery
Output voltage:  5V
Output current:  USB1: 2.4A max, USB2: 1A max, USB3: 1A max
Charging input:  1.5A max
Available in black, white, or red
Price is $99.99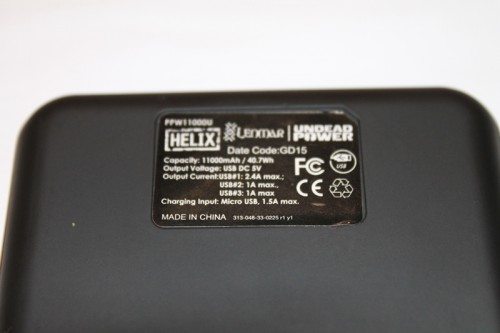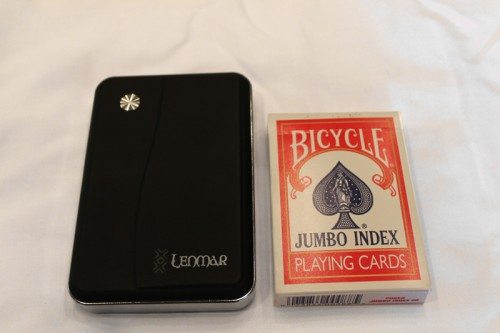 The device manufacturer has some listed features and disclaimers that I should mention:
The Helix will charge your device as fast as your device allows
It will charge an iPhone up to 4 times
It will charge your iPad one full time
It will fully recharge in 8.5 hours on a minimum 2A USB charger
The box states that the device is "not compatible with Samsung Galaxy Tablet, optional tip available".
The Helix does not have any protection against overcharging, so you need to unplug the Helix from the wall when it is done charging to avoid shortening its life.
Once again I was disappointed.  This device only came with a miniUSB cable and did not come with a power charger.  I have some chargers around the house from other gadgets that I can use, but it just pains me that device manufacturers are skipping on the power chargers these days.  Lenmar isn't alone in that of course, so I am not picking on them.  But the price of this device puts it at the top of the scale compared to others that I own, so it should come with a charger in my opinion.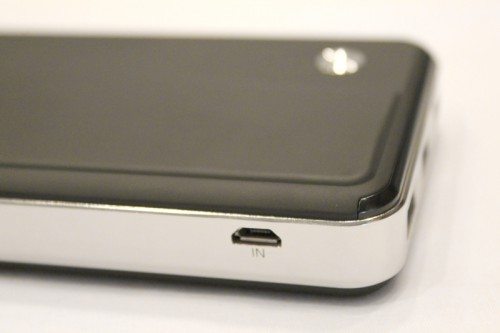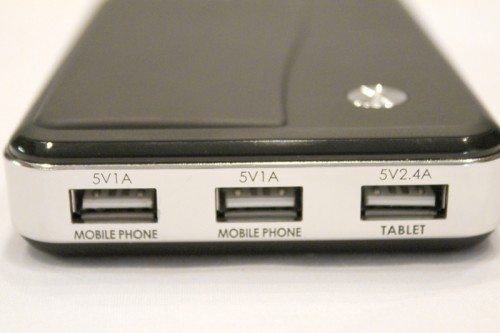 The mini USB port on the side for charging the Helix is clearly marked 'In', and the 3 USB ports used to charge your gadgets (on the top of the device) are clearly marked so you can tell which one is meant to charge a tablet and which ones are meant to charge your cellphone.  The button on the front of the device is what you press to see the 4 green indicator lights right above the 3 USB ports.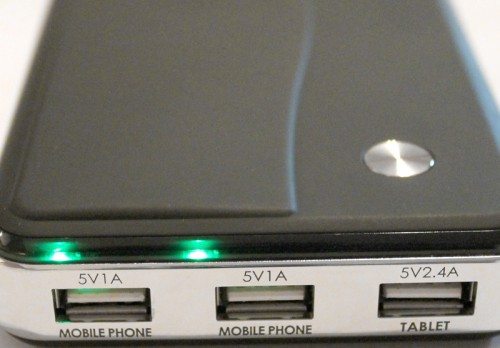 Performance
From completely dead to fully charged, the Helix was charged via a wall outlet in a little over 8 hours.  Very good performance in my opinion.
I have the Galaxy S4 with a 2,600 mAh battery, and it took 2.5 hours to charge my phone from dead to fully charged.  That is on par with other large batteries I have tested recently.  So it wasn't the fastest performance I have seen, but it was more than sufficient.
I have a 1st generation Nexus 7 tablet (4,325 mAh battery), and it took the Helix 2.5 hours to charge it from 40% to full charged using the 1A port designated as a "mobile phone" charging port.  Using the 2.4V port designated for "tablets", I was able to charge the Nexus from 40% to fully charged in 4 hrs and 45 min. I have read a lot online about the charging issue with the Nexus 7, and most of what I read says that I should be using a 1A charging solution to get the best charge, which would explain this difference in performance.  I'll stick to using the 1A port for my Nexus 7.
Bottom line
The size is great, and the performance is what I would expect.  The lack of a power charger is disappointing, but the presence of 3 USB ports compensates for that for me.  Being able to charge multiple phones at the same time is awesome.  When I am traveling in the car with my wife, we don't have to take turns using the car lighter to charge our phones anymore.  And the large 11,000 mAh capacity means we can use it for days before having to recharge it.  If this device only had 2 charging ports, then it wouldn't be any better than a couple other portable batteries that I own.  So because of the extra charging port, I highly recommend this device.
Product Information
Price:
$99.99
Manufacturer:
Lenmar
Pros:

Great size
Huge capacity
3 USB ports

Cons: