We use affiliate links. If you buy something through the links on this page, we may earn a commission at no cost to you. Learn more.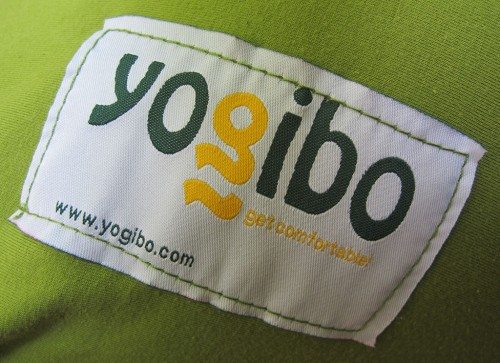 How do you like to relax? In a chair? Bed? Hammock? On the floor? How about in a bean bag chair? No I'm not talking about the bean bag chairs of our youth, or even a modern one like the Sumo bean bag chairs that we have covered here on The Gadgeteer. I have found the supreme bean bag chair to which all other bean bag chairs should now be compared… it's the Yogi Max from Yogibo. Let me show you more about it…
Note: Images can be clicked to view a larger size.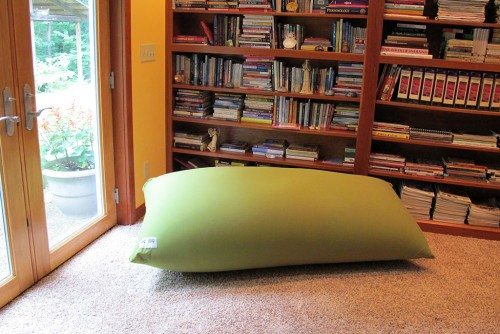 The Yogi Max is Yogibo's largest bean bag chair. It requires about 6′ x 2′ x 2′ of floor space, but weighs less than 20 lbs, so it's not hard to maneuver and drag around. It has a durable Cotton / Lycra cover that zips off for easy machine washing. The Yogi Max is available in 14 different colors. I was sent a green one, which I've christened Larry the Cucumber to stay with the theme that John started when he reviewed the red  Sumo Emperor bean bag chair, which he named Bob the Tomato.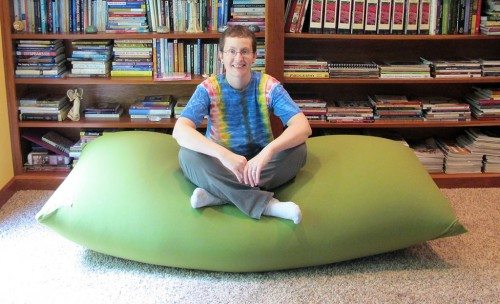 The moment I plopped down on the Yogi Max, I was impressed by how comfortable it was. It has a noticeably nicer feel than the Sumo Omni bean bag that I reviewed a couple years ago.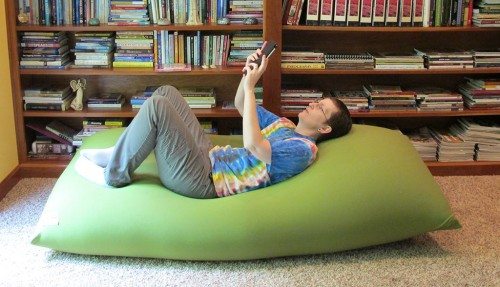 You can contort the bean bag into all sorts of shapes depending on how you want to relax in it. The Yogi Max can make a decent bed alternative which molds to your body no matter what position you lay in.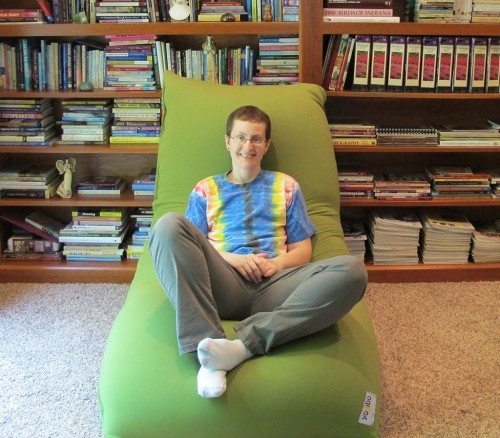 It can even double as a chair or recliner if you have a wall to prop it up against. I really like the versatility of this "chair".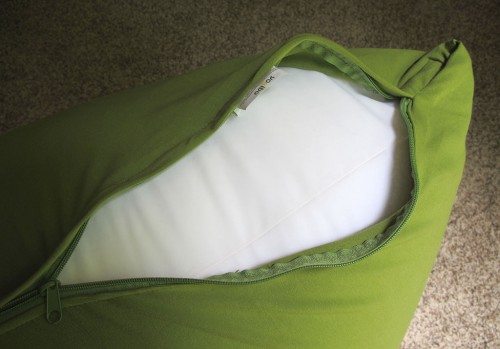 The cover on the Yogibo is made of lycra which feels like a thick stretchy t-shirt or sweatshirt material. It is soft and comfy, but pet hairs do stick to it…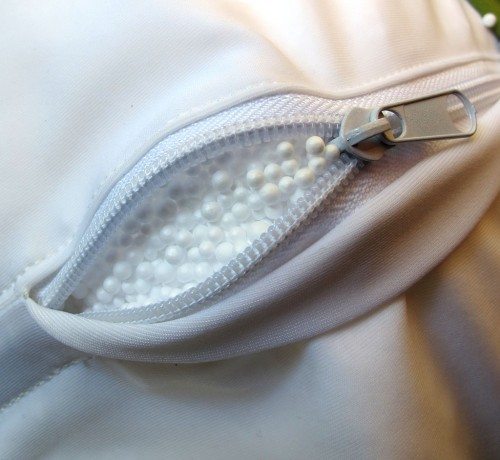 The filler used to keep the bag fluffy and bean baggy (that's a technical term) are little BB sized white polystyrene foam balls. These balls will compress over time, which will cause the Yogi Max to be less bean baggy and more saggy. To fix that problem, you can buy refill beads which are priced from $29 – $49 depending on the size bag you need.
Here's a tip. If you buy a Yogibo bean bag and are curious to see what the filler  beads look like, be careful when you unzip the bag. I wasn't careful and ended up with tiny white balls all over the place.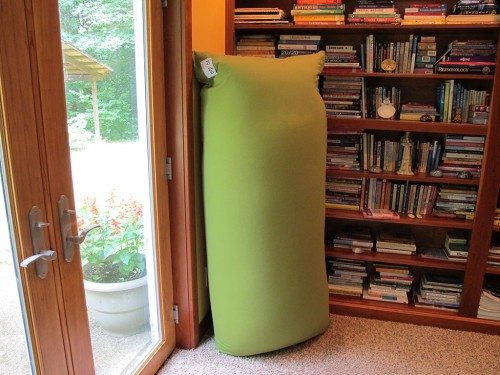 To keep my cat Max from claiming the Yogi Max as his new favorite sleeping spot, I have been standing the bean bag up in the corner when it's not being used. It takes up less space that way too.
Although the Yogi Max is pricey, it is fun and comfortable to sit on. Kids and adults who are still kids at heart will definitely enjoy relaxing, sleeping, reading, watching TV and chilling on a Yogibo bean bag chair.
Updates 06/17/15
The Yogi Max is still standing in the corner of my basement. Since the review it's seen very little use. Although it's comfortable, the noise it makes whenever you shift position is annoying especially if you want to use it to take a nap.

Product Information
Price:
$229.00
Manufacturer:
Yogibo
Pros:

Soft and comfortable
Bed and chair alternative

Cons: