We use affiliate links. If you buy something through the links on this page, we may earn a commission at no cost to you. Learn more.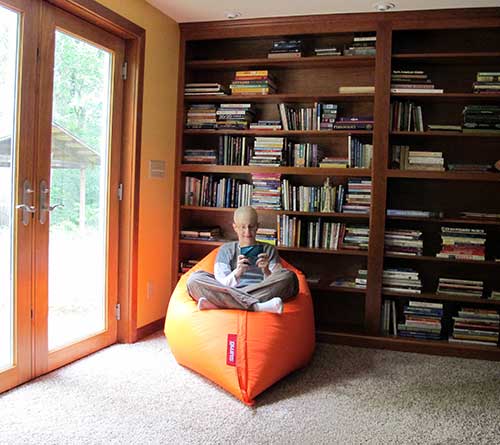 When my sister and I were really young, we both had bean bag chairs. I had a Blue one and she had Red. We loved those chairs till one bleak day when the love affair ended for my sister. That was the day that she sat in the chair only to learn seconds later that our new kitten had used the chair as a potty. I laughed, she didn't… Now every time I see a bean bag chair, I remember the days of yore with a faint smirk on my lips. Sorry Amy. 😉
I couldn't help but wonder how bean bag chair technology has changed in 4 decades, so when Sumo contacted me to ask if I would like review one of their bean bags, I said Heck Yeah! Of the several styles and colors that they offer, they sent me the Omni in Orange.
Note: Click the images in this review to see a larger view.
When the chair arrived, it was in a HUGE box and protected by an equally large plastic bag.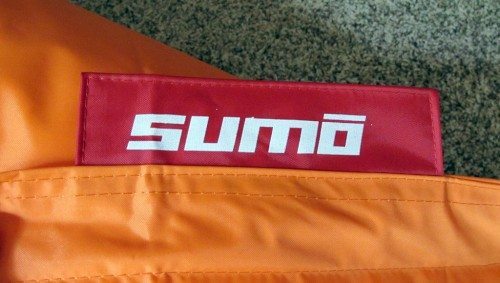 I asked for Orange because I thought it would photograph well and blend in with colors in our basement. The color is not quite the same as shown on their site. I'd have to say it's brighter and more like traffic cone Orange than pumpkin Orange.
The only branding on the chair is a large Red tag that is sewn into one of the seams Levi style.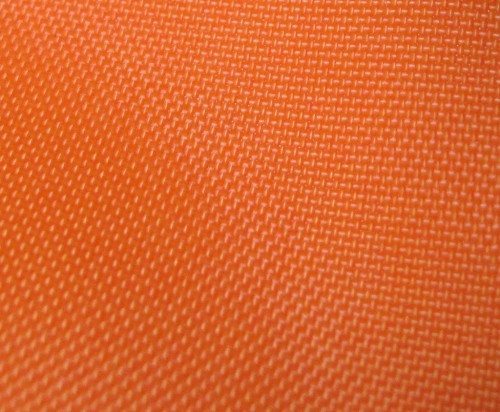 The bean bag is made of a slick rip proof Ballistic nylon. Definitely and upgrade from the vinyl chair I had back in the day.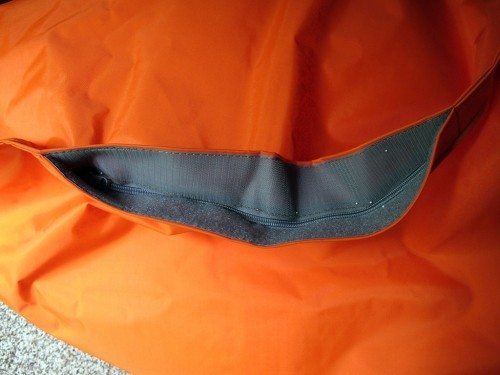 The 'beans' can be accessed by a zippered opening in one of the seams. There are no worries that the zipper will open accidentally as there's very strong velcro holding the opening shut. It took considerable effort to pull it apart. All the seams are triple stitched too.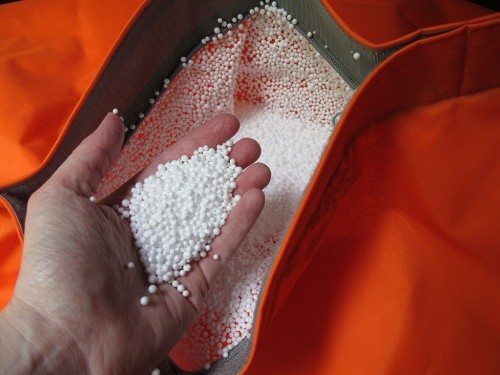 The beads as they call them are actually small (various sizes) Virgin Polystyrene Foam balls. These balls can decompress over time, so Sumo does offer a 3 cubic feet bag of them for $50.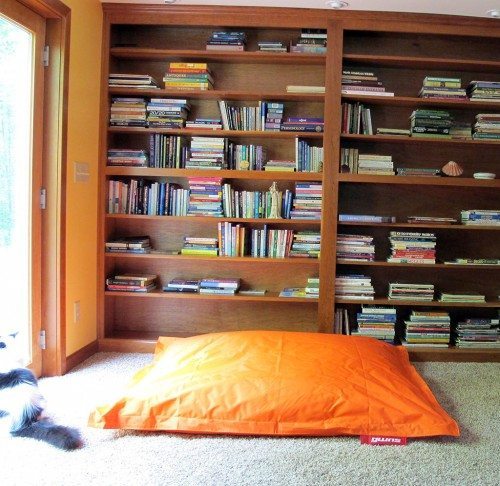 Traditional bean bag chairs offered one basic shape and way of sitting on them. Sumo offers several bean bag styles, that can be shaped in all sorts of ways. The Omni is like a 5'5 x 4'5in pillow shape as you see above.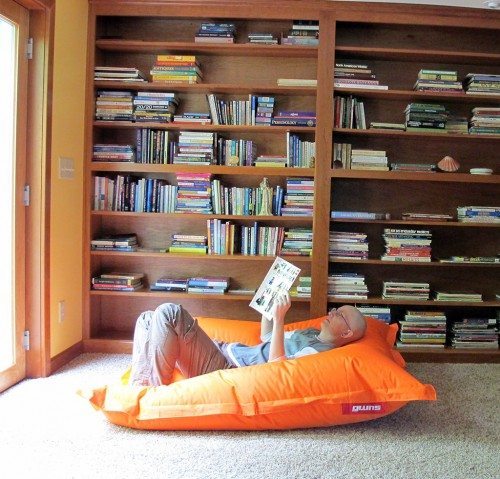 It makes a convenient floor pad for napping or reading.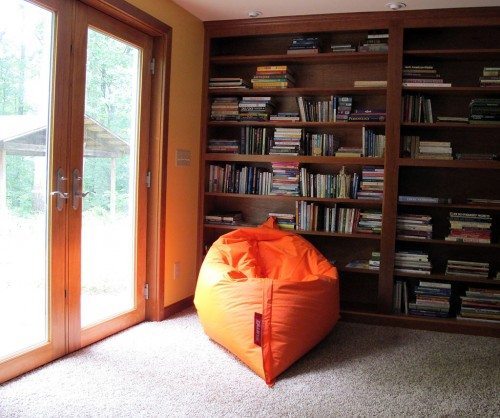 If you fancy more of a traditional chair shape, it can easily transform to suit your needs.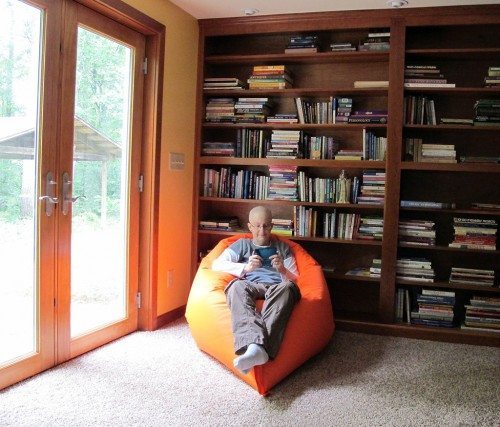 Sitting (or laying) on the Sumo Omni is comfy. The only issue I have with it is that it's a bit hard to get out of the chair when you want to stand up. But then I'm not a kid any more 😉 I think that bean bag chairs are something that kids and young adults will appreciate a lot more than the over 30 crowd. That said, they do work well as additional seating that can be transformed into all sorts of shapes. Sumo has really helped the bean bag chair evolve. If you're looking for a funky chair for your home and don't want to go the traditional route, a bean bag chair is something to consider.

Product Information
Price:
$149.00
Manufacturer:
Sumo
Pros:

Can transform shape
Quality materials
Seams are triple stitched

Cons:

Colors don't quite match what are shown on website