We use affiliate links. If you buy something through the links on this page, we may earn a commission at no cost to you. Learn more.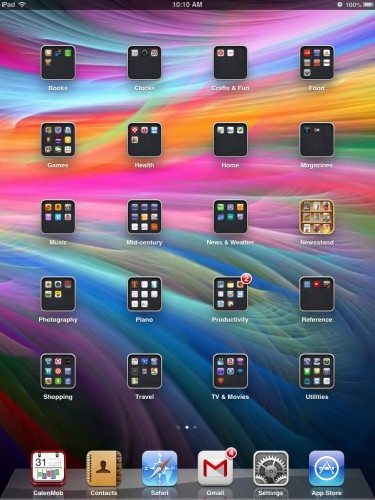 Since readers seemed to enjoy our lists of daily-use gear, Julie thought readers might be interested in reading about the apps used daily by The Gadgeteer's writers.  I mostly use apps on my iPad, so I'll talk about some of my favorite apps on that device.  Some of these are used daily, but others earn a place on my tablet "just in case".  Let's look at a few of my favorite apps.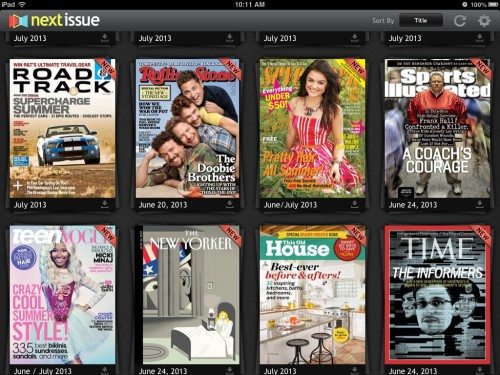 Next Issue – I've written about this app before.  It's quickly become a favorite of mine, and it saves me tons of money each month.  This app gives me access to current issues of over 90 magazines, and many also have rather extensive back catalogs I can read, too.  Magazines include Architectural Digest to Wired, Rolling Stone to Popular Science, Vogue to Inc., and many, many more.  The app is free, but you'll need to subscribe to the Next Issue service to actually have access to the magazines.  For $9.99 a month, you have unlimited access to 84 monthly magazines; for $14.99, you'll get all 84 monthlies plus access to nine weekly magazines, as well.  Next Issue is adding new magazines all the time, too, without a single price increase so far.
Although I have this app on my iPad, versions are also available for Android tablets and Windows 8 PCs and tablets.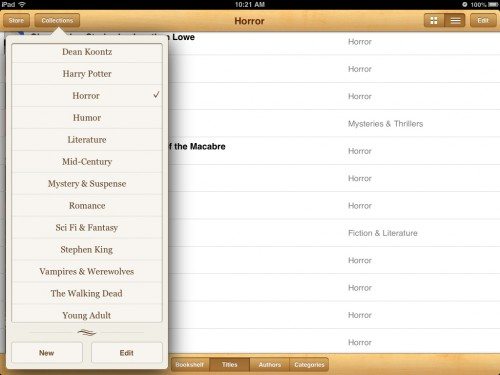 iBooks – I've been a devoted fan of eBooks since I got my Handspring Visor Deluxe many years ago.  I eventually switched to Sony PRS readers, and I've owed a Kindle, but I read exclusively in iBooks on my iPad now.  The app is free, and there are ways to get your own DRM-free ePubs into the iBooks reader.  There's also Apple's iBookstore, where you can purchase ePubs at the same price you can purchase them anywhere else.  I only purchase eBooks these days, and I almost always purchase them from the iBookstore.  My entire family can share the same books, and you can even set up your devices to automatically download all purchased books.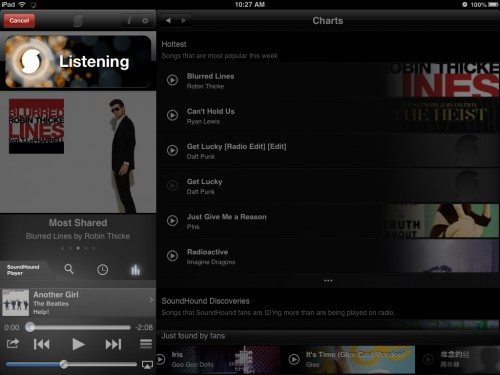 SoundHound – This app is great for identifying songs!  It seems like radio DJs still don't ID songs before playing them, and while our HD radio is great for displaying the name and artist, not every radio station we listen to in the car broadcasts that info.  I use it on my iPhone most frequently, but it's on my iPad, too.  It needs an internet connection to actually identify the song, but you can collect song samples when you're out and let the app identify everything when you get back to an internet connection.  There's a free version with unlimited song identifications; a paid version removes the ads and includes other features.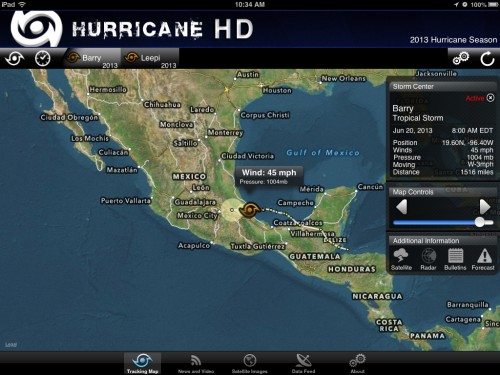 Hurricane HD – I live in North Carolina, and we often find ourselves in the track of hurricanes and tropical storms.  Hurricane HD lets me track a storm, see satellite images, and read news about developing systems and storms.  It can alert me to conditions as they develop, too.  It's worth the $3.99 to have a single place to monitor these storms.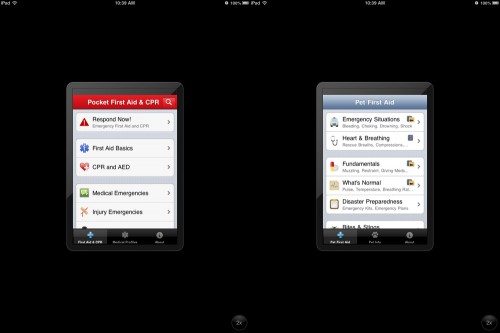 Pocket First Aid and CPR  and Pet First Aid – These two iPhone apps from Jive Media are on both my iPad and iPhone.  I hope I never need to use them, but they will tell me what to do in emergency situations for people or for my dog.  The apps have pictures and videos to demonstrate procedures, and they give instructions for how to perform emergency care while you're getting the patient to medical care.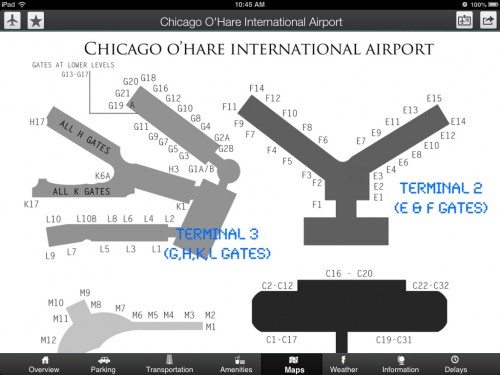 Airport Ace – This is a great app for navigating in unfamiliar airports.  Not all airports are found in the library, but for those that are, they have maps of the terminals, information about parking, transportation options, weather, and amenities (food, shops, and other services) in each terminal.  Knowing how to find a gate has actually prevented a missed connection for my husband.  It works on both iPhone and iPad.
These are only a few of the apps on my iPad and iPhone, but they are the ones that I use most often and/or they benefit me most.  Many of these apps are available for smartphones and tablets running other operating systems, as well.