The Gadgeteer is supported by readers like you! If you buy something through links on our site, we may earn an affiliate commission at no cost to you. Thank you! Learn more.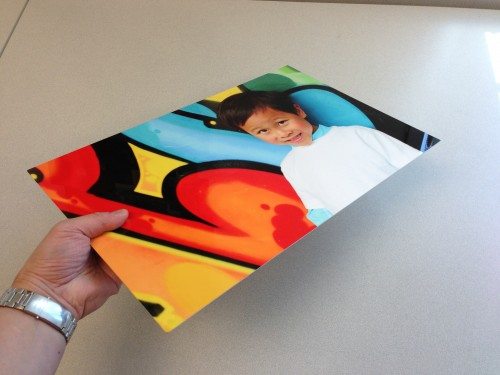 "If a picture speaks a thousand words… Aluminyze leaves you speechless!" announced the Aluminyze website.  It is precisely what you think:  your photos are printed on a sheet of aluminum.  Huh?  Why?  Aluminyze says that their aluminum prints are durable, beautiful, and make great gifts.  I had a corner of my office that needed some color…  I took the plunge.  Let's check it out.
Well as it turns out, there IS one photo I've always been meaning to enlarge.  This was a good opportunity to try it out.  Let's walk through the process from the Aluminyze website.
It's quite simple:  If you choose to Aluminyze a photo, there are only 5 steps:  Choose a shape, upload your photo, select a mount, select a surface, and select a finish.
You can choose from traditional rectangles (5″ X 7″ t0 24″ X 36″), hearts (11″ or 16″), squares (12″ to 30″), and panoramic (7″ X 30″ or 12″ X 36″).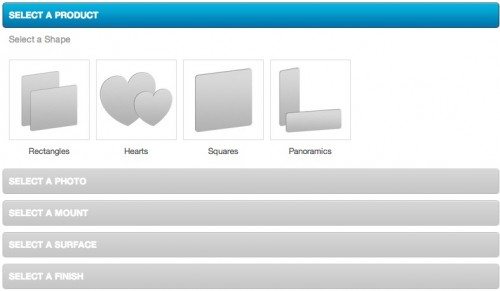 Next, I chose this photo of my son, Joey (age 6 in this photo).  I took this at a birthday party, and there just happened to be this colorful mural.  For some reason, he's wearing a white t-shirt over a bright turquoise long-sleeved shirt.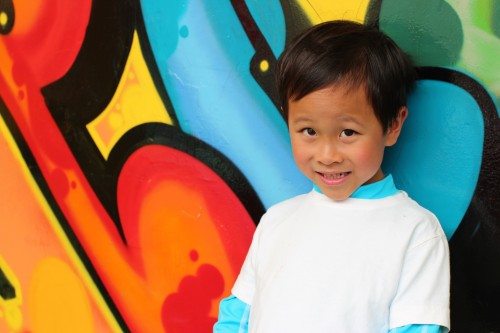 Next, choose a mount.  You get to choose from an easel, wall float, or acrylic tabletop stand (not pictured).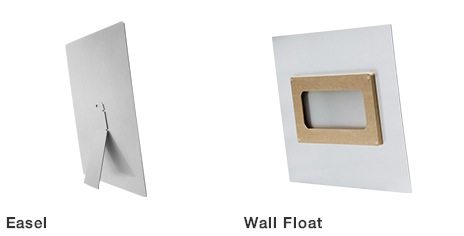 You have two surface choices:  Silver or Standard White.  I chose white, as the t-shirt takes up quite a bit of space in the photo, and I didn't want a giant mirror looking back at me.  It was also the advice of the Aluminyze website for photos with people or for large white areas (and "if in doubt, choose white").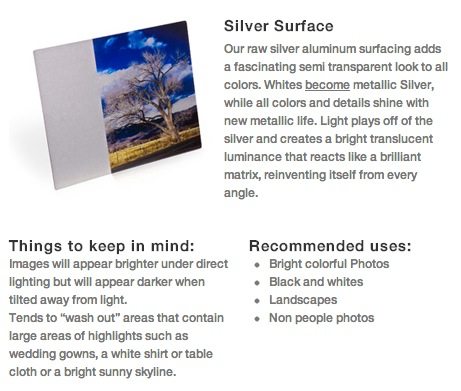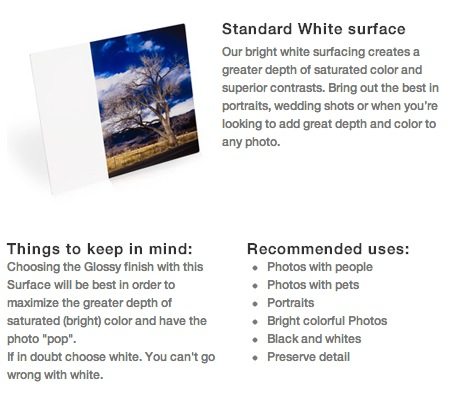 The final option is the finish:  Matte or Glossy.  I chose Glossy for some extra "pop", since I had opted for the less dramatic-sounding Standard White surface.  I wonder how it'll turn out?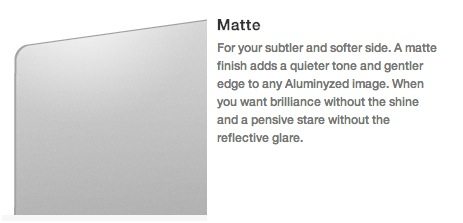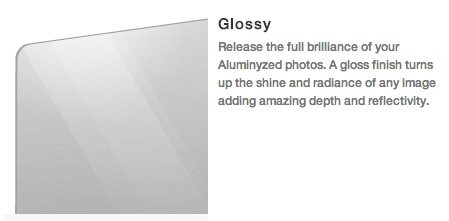 I opted for expedited processing (extra $4.95) and I received my order exactly one week later.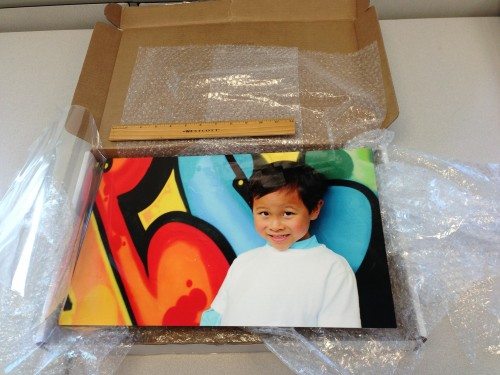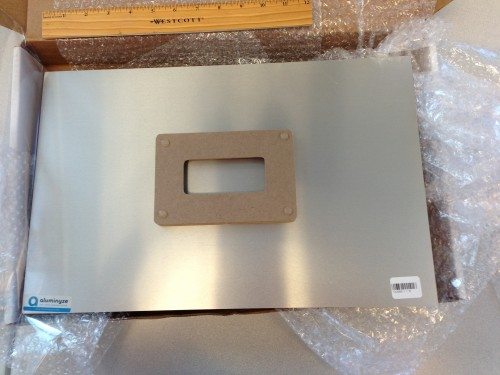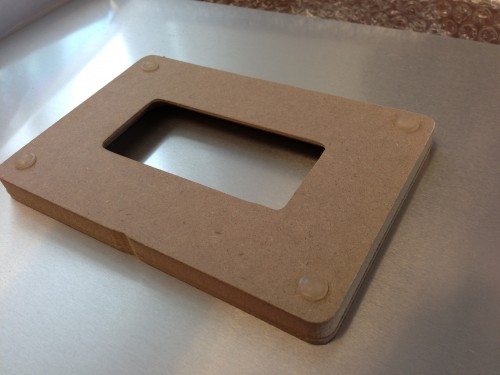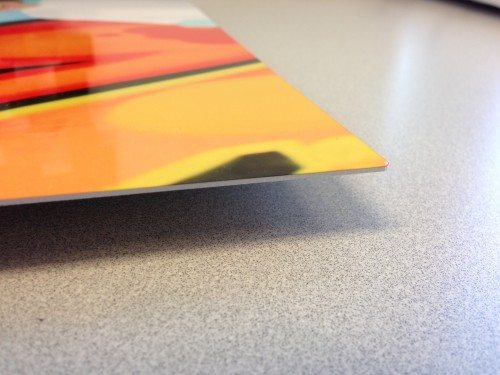 I chose the glossy finish.  I angled the camera to capture the effect from a nearby window.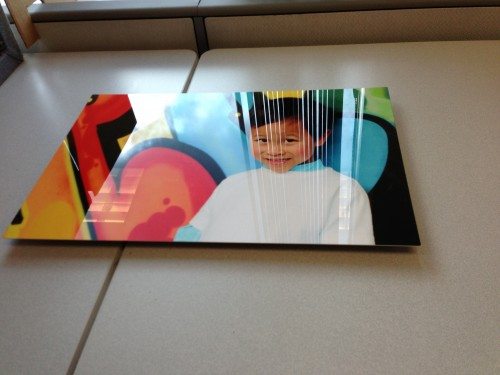 How's the picture quality?  For something blown up from a lossy JPEG and printed on a slab of aluminum?  I'm quite happy.  This isn't quite a fair comparison, but when you're not looking close up at specks of lint, the Aluminyze quality is more than good enough.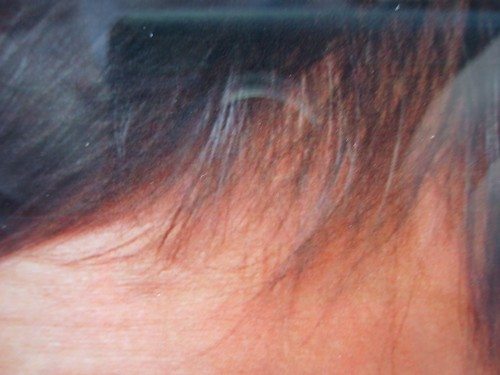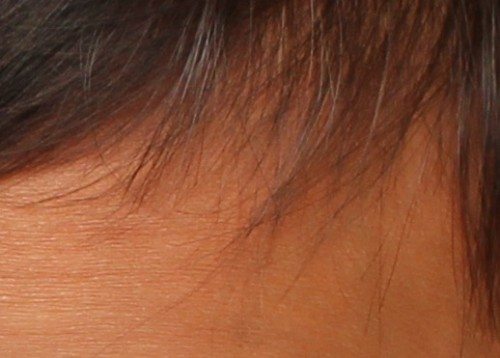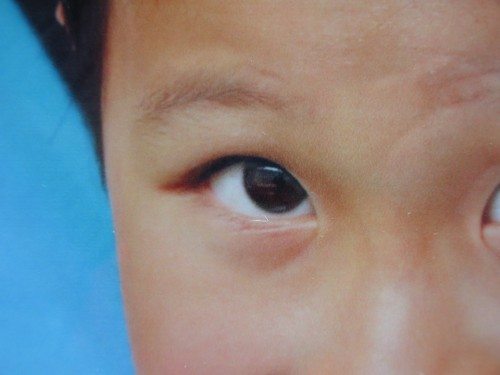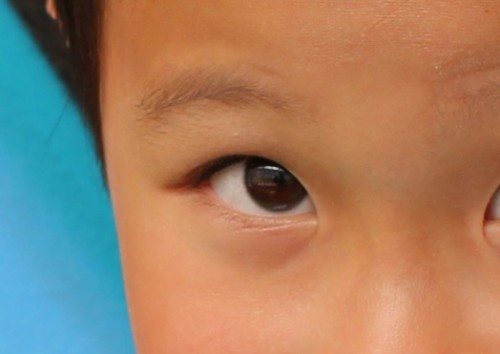 I really like how it looks.  The frameless aluminum print with the float frame really makes the picture look sleek, and the glossy finish gives it a nice visual pop.  I can't imagine what a silver finish would look like.  I might have to try that next with a suitable photo.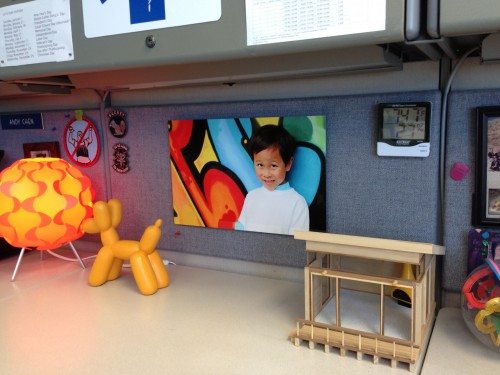 If there's one drawback, it is price.  5″ X 7″ prints start at $24.95.  My 11″ X 17″ print shown in this review begins at $64.95, before the cost of the mount and shipping.  The good news is you get something unique, durable, and ready-to-show.  If you're looking for that extra-special treatment for a favorite photo as a gift, this is it.
Product Information
Price:
Starts at $24.95
Manufacturer:
Aluminyze
Pros:

Durable and beautiful.
Comes in a nice variety of shapes and sizes.

Cons:

A little pricey, but worth it.