We use affiliate links. If you buy something through the links on this page, we may earn a commission at no cost to you. Learn more.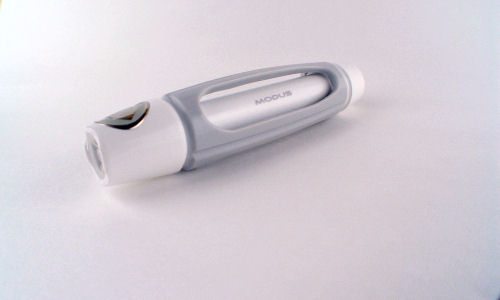 When I was growing up there were many gadgets around the house that I had a thing for. Things from mechanical pencils to electric lighters to flashlights. So when I got a chance to review the Icon Modus 2 flashlight from Icon I jumped on the chance to do it. After playing around with it for a week I came to the conclusion that this is the type of flashlight I could have used when I was young. Ahhh, to be young again…..
But you don't have to be a kid to enjoy this flashlight. However, it's quite the contrary. Adults will find this flashlight bright and user friendly. I know I did.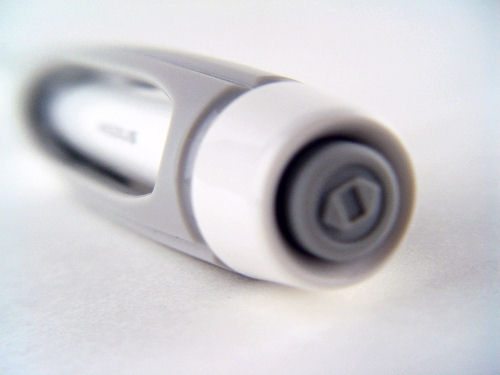 With its brilliant dual-output white LED light and easy tailcap button for easy switching between outputs levels this flashlight has a nice body design that will catch anyone's attention.
The Modus 2 body is made from polymer material that according to their website boasts an ergonomic open architecture design that allows for heat to dissipate. The entire body is encased in a flexible ribcage grip casing that made it very comfortable to hold the Modus 2 as well as enjoyable. The nice thing about it is that it is sealed with O-rings which makes it weatherproof.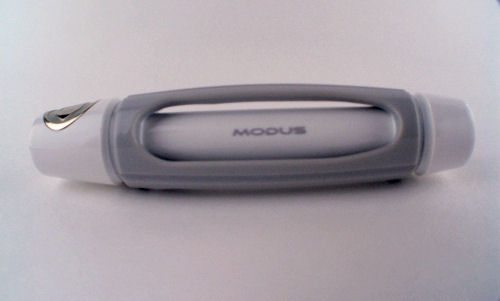 However, this sometimes means that it may not be waterproof. There is a difference. One means it can be submerged in water and the other means that it can get wet in the rain or get some nice dirt and mud on it.
This flashlight reminded me of something from a Star Trek episode. Kind of a cool spacey looking thing.  I read somewhere that it was nicknamed a potato peeler because of its overall body structure.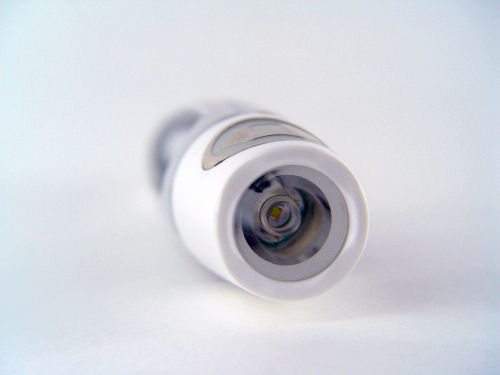 What I liked most about this flashlight is its Total Internal  (TIR) lens. It holds an LED light that regulates output and run times and claims to never be replaced. The TIR lens has a nice pure white beam which I like in comparisons to some LED flashlights that have a bluish tint. The white light reminds me of the clean white lights your see in  a doctors office or even…..*gasp* the dentists office.
Although I like small portable and powerful flashlights as compared to the big heavy duty Maglites I did find the Modus 2 to be quite portable as well. It is around 6 inches long and weighs 4.7 ounces. I could still throw it into my backpack or sling bag and not have it take up any space.
The Modus 2 has a decent centered spot beam. The beam is smooth, not too hot in the middle and has a nice  light spread with no over spill. Very Precise lighting.
The Modus 2 was designed by engineer designer Paul Kim. His goal was to combine style, design and functionality all in one. I would say he succeeded.  However, with new technology nowadays and today's advances it would have been nice to have this flashlight have its own rechargeable battery even if it were a proprietary battery.  I can't tell you how many AA and AAA batteries I have used over time.  The Modus 2 comes included 2 AA Alkaline batteries.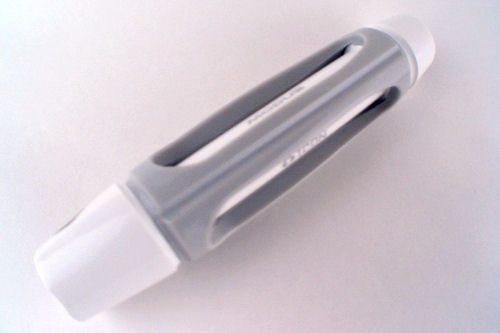 The Modus 2 has a runtime of 3 hours on its high output mode and 72 hours on its low output mode. It puts out 100 lumens on high and 10 lumens on low. So you can see that the output makes a difference in battery drain. On that note, I read the Modus 2 on high will gradually dim after 10 minutes. I think it is an energy saving feature. However, I think it is very subtle to notice. But feel free to spend some time and watch to see if you can see the gradual change in the light dimming. Let me know what you find out. I have never really found myself using a flashlight for long periods of time. I always tend to turn off what I don't use.
As sleek as this flashlight is I would have thought the makers would have incorporated some kind of a wrist strap, a clip, or at least a an eyelet, to thread some kind of lanyard to keep the Modus 2 secure to your person.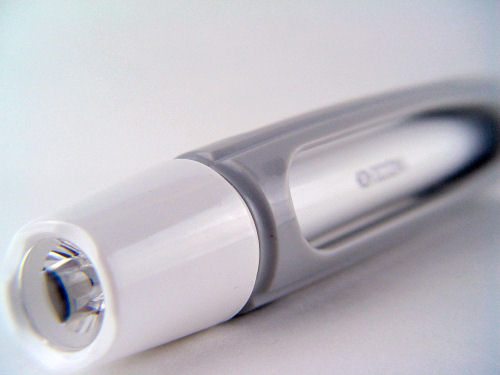 The Icon Rogue series are the aluminum class flashlights that Icon offers as opposed to the Modus' which are made of the polymer body style.
All in all, the Icon Modus 2 is a stylish flashlight that will capture the attention of anyone even without shinning the bright white light directly at them.
Product Information
Price:
$36.99
Manufacturer:
Icon
Pros:

Dual output.
Bright white LED light.
Ergonomically comfortable to hold.
Weatherproof with sealed O-ring.
Simple, clickable tailcap.
2 AA batteries included.

Cons:

No clip or eyelet.
No proprietary battery. Standard AA battery use.
No other colors available. White/gray only.
Not waterproof.