We use affiliate links. If you buy something through the links on this page, we may earn a commission at no cost to you. Learn more.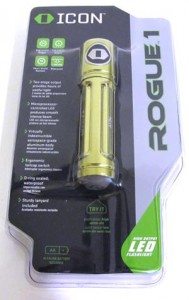 If you are a flashlight junkie, I have one for you that looks really unique, doesn't cost a lot of money and only runs on one AA battery while providing a bright beam of light. It's the ICON Rogue 1 LED flashlight designed by Paul Kim of Surefire fame. Let's take a closer look at this torch.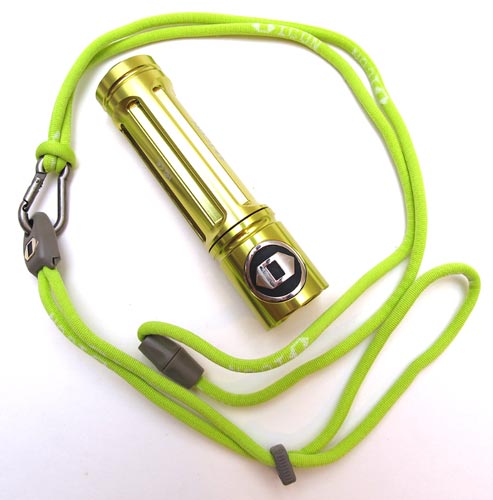 Flashlight Specs
Light type: LED
Light Output: 50/6 lumens
Runtime: 3/70 hours
Reflector type: Micro textured
Case type: Aluminum
Water resistant: Yes, up to 1 meter
Size : 4.5 inches
Weight: 3.8 ounces
Battery: one AA alkaline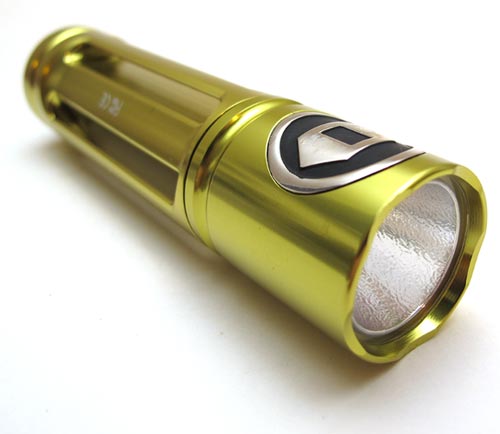 The Rogue 1 looks like it would be the Green Lantern's favorite flashlight (look it up on google if you are not a comic geek). It's available in Green, Silver or Black. Since Green is my favorite color, I was glad to receive that version to review.

The most unusual aspect of this flashlight is its case. It's made of aluminum, with the handle part having very narrow ridges that give it good grip-ability.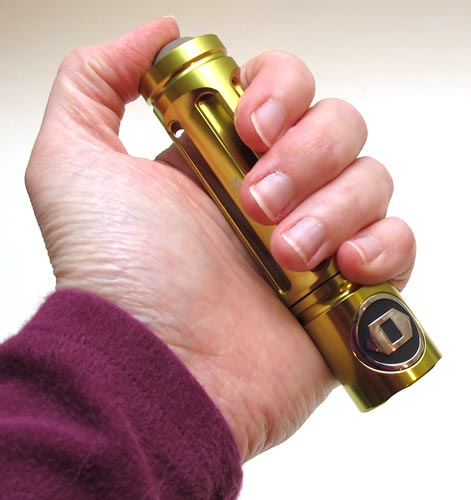 In addition to the ridges, there are open slots in the handle. These slots allow you to attach the included neck and hand strap, as well as also aiding in gripping the light and making it comfortable to hold. The Rogue has a nice heft to it that gives you the impression that it's a quality flashlight.
Never miss one of our posts again. Sent MON, WED, and FRI with the latest gadget reviews and news!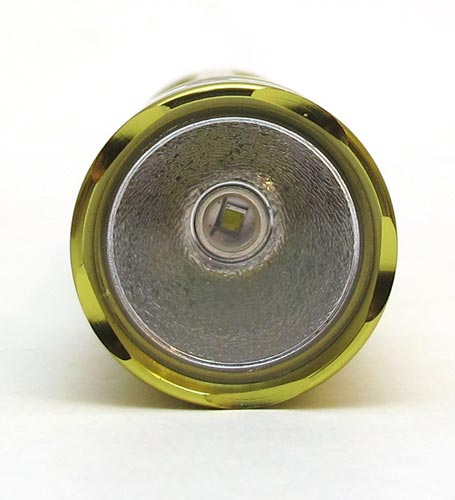 The LED in this flashlight is controlled by a microprocessor that produces a smooth beam. There are two output levels. The high output level is 50 lumens, while the low output level is 6 lumens.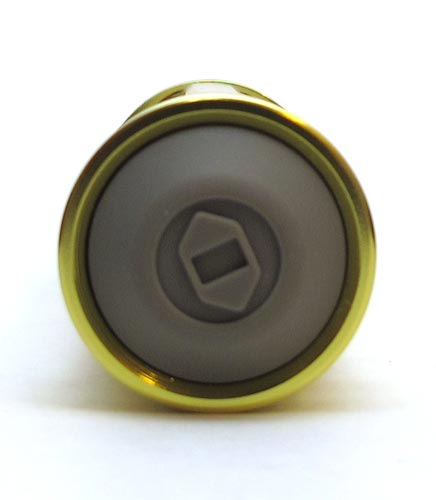 The tailcap switch is large and easy to press with your thumb. Press it once and you're in high output mode. Press again and you're using the low beam.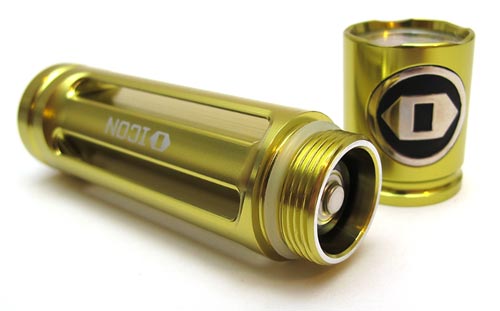 Unscrewing the lens will reveal the battery compartment that is sealed with an O-ring that provides waterproofing up to one meter for 30 minutes. I love that this flashlight is powered by just one AA battery. Unlike some lithium cells, this type of battery is inexpensive and easy to find anywhere.
Now let's check out the beam.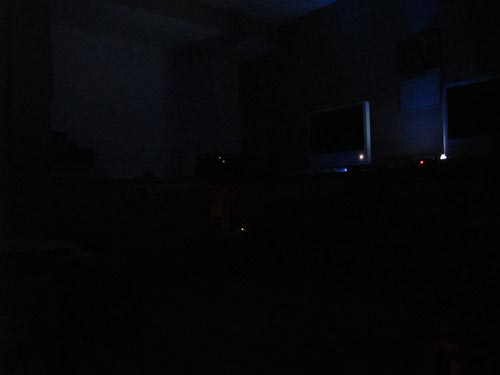 Here is a picture of my office with no lights on, at night, with the door closed. You can only make out the glowing LEDs from some of my electronics. I'm standing in the corner of the room focusing on the opposite corner about 16 feet away.
Now let's power on the Rogue 1 and see what it can do…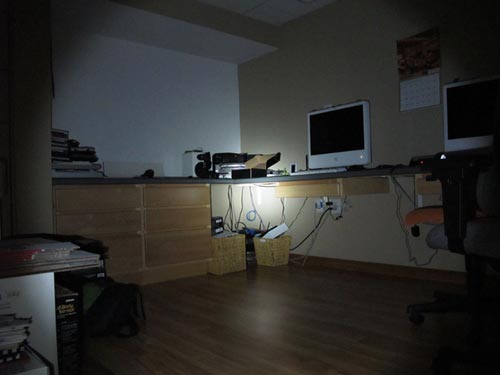 Here you can see the high output beam which is 50 lumens. The Rogue 1 can provide this beam for 3hrs on one battery.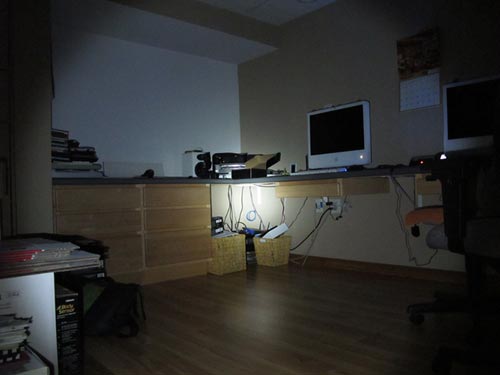 Here is the lower level beam, which is 6 lumens. The flashlight has a runtime of 70hrs at this level. I know what you're thinking, you can't see a real difference in the two output levels from my pictures. I took quite a few shots an even though I could see the differences in the room and from my eyes, the captured images didn't show it. That said, I'd always use the higher output beam. For one thing, it's the default mode whenever you turn the light on (the microprocessor must have a time out feature so that it won't power up in low mode if you were previously using the high mode). I'm also a relatively infrequent flashlight user, so the 3hr runtime doesn't bother me due to the fact that I will probably only need to use the flashlight for a few minutes at a time anyway.
I like the ICON Rogue 1 because it is powered by a regular AA battery, is easy to turn on, puts out a strong beam and doesn't cost a bazillion dollars. If you need even more power, you can purchase the Rogue 2 for an extra $10 or so. It has an output of 100/10 lumens and runs on 2 AA batteries.
Product Information
Price:
$37.99
Manufacturer:
ICON
Pros:

Powered by 1 AA battery
Comfortable to hold
Tailcap is easy to press

Cons:

Can roll off a flat surface