The Gadgeteer is supported by readers like you! If you buy something through links on our site, we may earn an affiliate commission at no cost to you. Thank you! Learn more.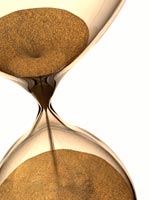 I'm not sure why it is, but I'm feeling a little bit nostalgic today, so I decided to take a look back in time to see what reviews were posted here on The Gadgeteer 10 years ago, 5 years ago and 1 year ago on this date.
10 years ago (1999)

I believe that this was the first OtterBox case review that we ever posted on The Gadgeteer. For those of you who are not familiar with OtterBox, they make ruggedized and waterproof cases for all sorts of equipment and devices. It's good to see that they are still going strong even after 10 years. As a matter of fact, some of the team is working on some new OtterBox case reviews that we will be posting here in the near future.
5 years ago (2004)

Vaja iVod Remixed 4G iPod Case Review
Vaja is another company that is still pumping out accessories for our favorite devices. It's funny to look back at the iPod. I remember always wanting to carry my entire music library with me where ever I went. This days, I don't carry my iPod Classic with me anymore. I just put a collect of albums on my iPhone or which ever audio device that I happen to be reviewing at the time. Quantity is no longer as important as minimalism to me.
1 year ago (2008)

Palm Treo Pro Smartphone Review
This review surprises me more than the other two, because it seems like it has been longer than a year since the Treo Pro was released. I remember really wanting to love this phone, but unfortunately, it didn't happen for me. After reviewing the Pro, I pretty much let go of all hope that Palm would ever turn things around.
The Palm Pre was nice, but I don't think it will have the power to save the company either.
Are any of you currently using an OtterBox case, Vaja case for your iPod and the Palm Treo Pro?