We use affiliate links. If you buy something through the links on this page, we may earn a commission at no cost to you. Learn more.
If you're a fan of tiny RC (remote controlled) race cars, you'll have a blast with the Q-Steer from Takara Tomy. Brando sent me the Mazda RX-8 version. He carries several car types including a Hummer, Subaru, Nissan and Toyota.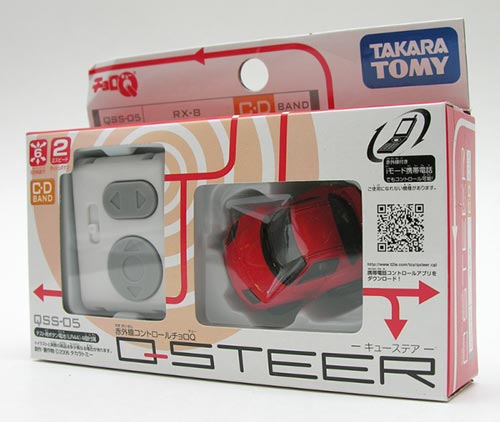 Always popular, these little race cars are great for both the home and office.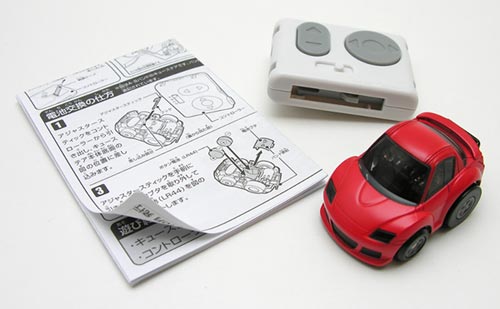 The Q-Steer comes with an instruction sheet (includes English instructions), a small remote control and the car.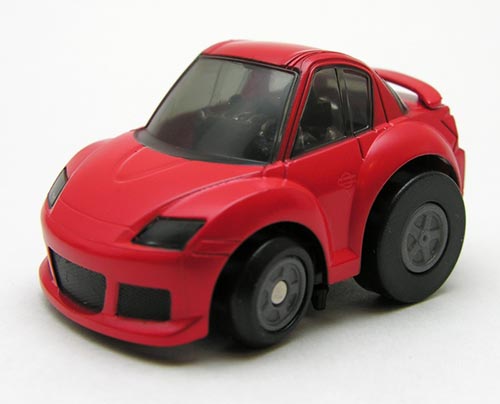 Each car is only about 2 inches long by 1 inch tall. Yes, they are very tiny. But that means you won't need much space in order to play with them.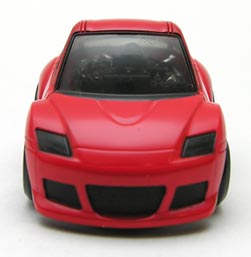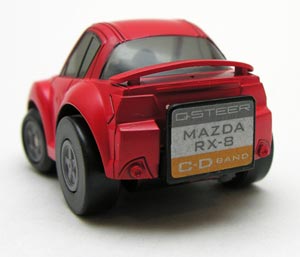 Unlike some of the other miniature RC race cars that I've reviewed here in the past, the Q-Steer does not need to be charged before racing. It actually houses 2 coin cell batteries in its base. Two LR44 cells are used in both the car and the mini hand held remote. Brando offers a package with an extra set of batteries for an additional $2.40. These batteries aren't very expensive, I've seen 10 packs on various online sites for less than $7.00.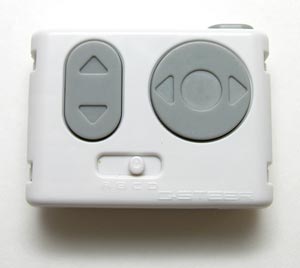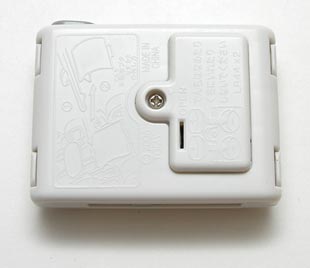 The handheld Infrared remote is 2 x 1.5 inches. It has a forward and backwards direction button, as well as a left and right steering button. There is also a channel selector switch that you can set if you happen to be racing more than one car. More about that in a minute.


There's a button next to the IR lens on the top of the remote. When you press it while driving the car, it gives it a little boost in speed.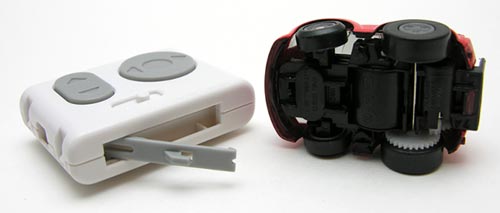 On the bottom edge of the remote is a pop-out tool that you can use to set the channel on the car.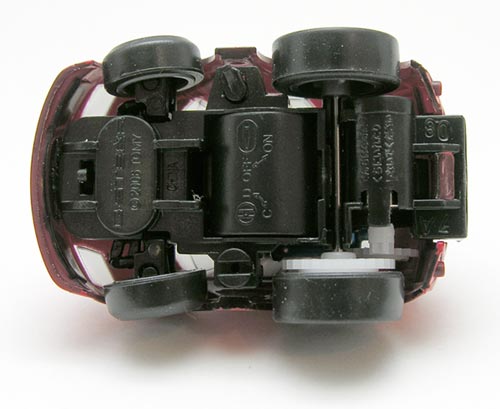 If you look between the bottom front and back tires, you'll see what looks like a small slot screw head. This is the channel selector. My little Mazda Q-Steer can be set to either C or D channel. Other cars can be set to A or B channels. This way, you can race several people without having your remote interfere with theirs.
If you look between the top front and back tires, you'll see a little lever. This is the On/Off switch for the car. This is a really tiny switch, which you can use the tool on the remote to flip (if your fingernails don't work for you). Once you flip it to the on position, you're ready to race it. Find a nice flat surface like a hard tile or wood floor. Carpet won't work well as the fibers will wind around the axels and cause the car to slow down.
The Q-Steer isn't as fast as some of the RC cars that I've reviewed, but it is easy to steer and a lot of fun to play around with. It's also great for terrorizing your cat! ;o) This little car would make a fun gift for any kid or those of us that will always be young at heart.
Product Information
Price:
15.5
Manufacturer:
Takara Tomy
Retailer:
Brando Toy Shop
Pros:
Cons:

Requires 4 coin cell batteries
On/Off switch is very tiny