SELECT object_id FROM wp_term_relationships WHERE 1=1 AND term_taxonomy_id IN (5334,5334,2219)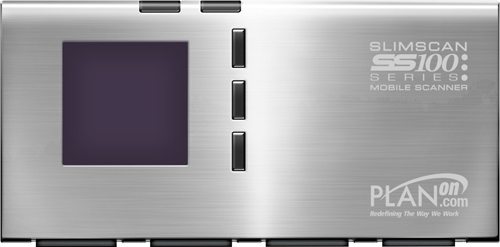 The SlimScan SS100 from PlanOn is a receipt scanner that's small enough to fit in a credit card slot in your wallet.  This 300 dpi, 24-bit color scanner is only 2.0″ X 3.1″ X 0.12″, and it can scan JPG images 2.75″ wide X up to 36″ long.  It's great for scanning business receipts for your expense report as you collect them or for scanning business cards and product labels.  It comes with its own receipt management software, and it is compatible with Outlook, Word, Excel, and other databases.  The SlimScan SS100 has on-board memory to store up to 600 images, and you can transfer data to your computer as easily as transferring from a memory stick.  It has a rechargeable lithium polymer battery.  It works with Windows Vista, XP, and Win7 computers, only.  It's $139.99 from PlanOn; it's also available at leading retailers.
Other articles that we've written that you might like...