We use affiliate links. If you buy something through the links on this page, we may earn a commission at no cost to you. Learn more.
This post brought to you by Scotts®. All opinions are 100% mine.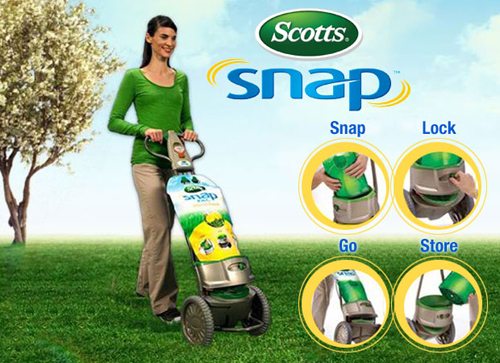 Winter takes a toll on your landscaping. My own front yard is brown, patchy, and weedy. I love a beautiful lawn, but doing all the maintenance necessary to make it lush and green is messy work. Even if you have a spreader, you still have to cut open bags and fill up the spreader – usually dumping out half the contents on your garage floor or your grass. Scotts, long know for their lawn care products, have created a system that will make creating a beautiful lawn as easy as walking on it. The Scotts® Snap® Spreader System is designed to seed, feed, and weed your grass without waste and guesswork.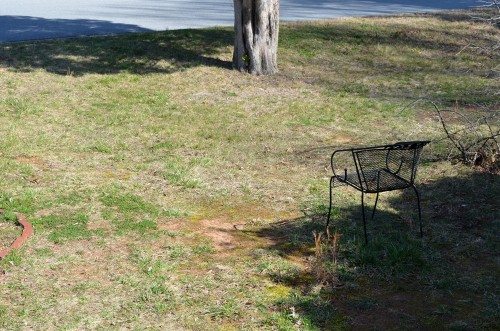 The system consists of a Snap Spreader and Snap-Pac bags of seed, fertilizer, or weed killer designed specifically for the spreader. The Snap-Pac bags fit in the speader's hopper, and they open up when you lock them in place. You don't have to cut the bags, so there's no more wasted product and no more open bags spilling onto your garage floor. The Spreader automatically sets the proper flow rate, and the EdgeGuard feature keeps the product where you want it – on your grass. The Snap-Pac bag seals itself when you unlock and remove it from the Spreader for neat, waste-free storage. The Spreader's handle folds down for compact storage, too.

If your lawn looks more like mine than like this beautiful landscape, you should check out the Snap System.
The Gadgeteer will be receiving a Snap System, so stay tuned for a review. In the meantime, the Scotts Snap PERKS Program, starting March 7, 2012, will give you the chance to win amazing prizes. Be sure to "like" Scotts' Facebook page so you'll stay in the know about Scotts' promotions and contests – such as the one Scotts and The Gadgeteer are announcing now.
Never miss one of our posts again. Sent MON, WED, and FRI with the latest gadget reviews and news!
Scotts has generously joined with The Gadgeteer to offer one lucky reader a Snap System of their own. To enter the contest, simply go "like" Snap Perks on Facebook then come back here and leave a comment saying why you need your own Scotts Snap Spreader System. Contest ends 4/30/12. Check out the full contest rules.