We use affiliate links. If you buy something through the links on this page, we may earn a commission at no cost to you. Learn more.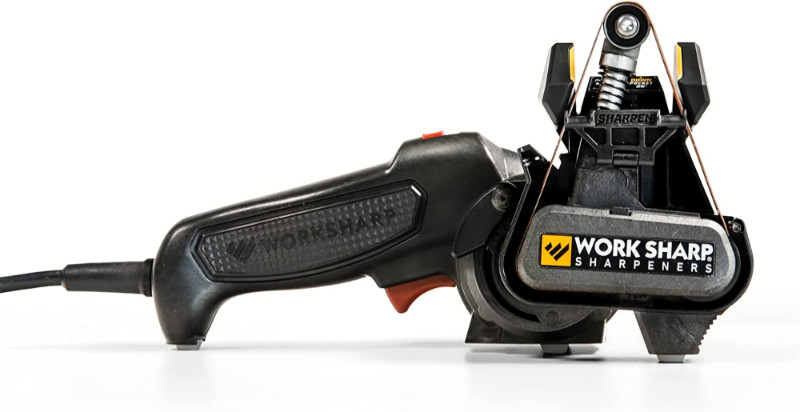 NEWS – Work Sharp has more than one trick up its sleeve! I reviewed the Work Sharp Mk 2 tool and knife sharpener back in the spring of 2021. The Mk 2 is still the fastest, most effective sharpener I can imagine using. It produces super sharp edges on any knives with non-serrated blades and takes only a small fraction of the time compared to manual, stone sharpening.
I needed to refresh the edge of my current primary carry knife and started honing it on a stone. After a few minutes of work and it still wouldn't slice the edge of paper, I set up the Mk 2 and in about 2 minutes I was done and had a paper-slicing edge back on my knife.  I'm terrible at stone sharpening but the Work Sharp makes me look like a pro.
I've used the Work Sharp to sharpen 5 sets of family member's kitchen and carry knives to their amazed appreciation.
I've discovered Work Sharp now carries a very broad range of sharpener styles from bench type, to field hand-held, to kitchen versions.
They even sell a high-end Benchmade pocket knife, should you need something to sharpen.
All their products can be viewed at Work Sharp and Amazon.