We use affiliate links. If you buy something through the links on this page, we may earn a commission at no cost to you. Learn more.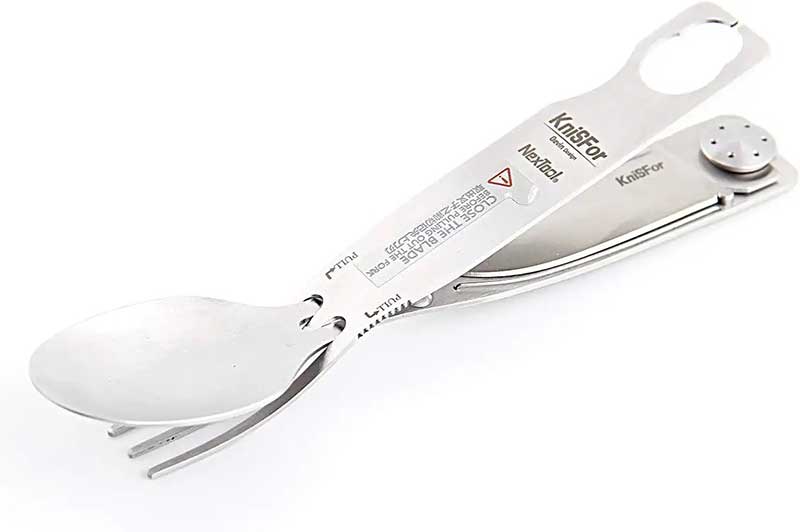 NEWS – Do you like to include a spork as part of your EDC? Then, here are 7 alternatives to the spork that will level up your away-from-home eating adventures. The first one is the KniSFor. It has a weird name and a slightly scary design. Check out that folding knife blade built into the handle of the spoon. Is it just me, or does it look like it could slice and dice your hand while you're trying to spear your food? The KniSFor is made of food-grade stainless steel and features a nifty nesting design. It even comes with a pouch for storage. Want one? Head over to Amazon, where it's $22.90.
I've included 6 more eating utensils below that are worth checking out that I've written about in the past and that are still available for purchase even years later! What is your favorite way to eat on the go?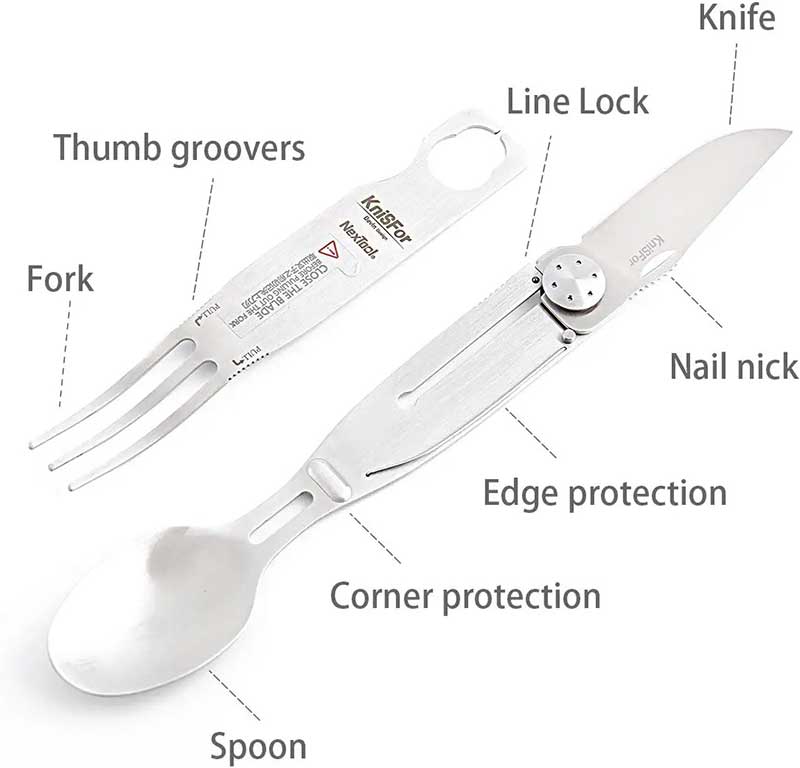 These folding titanium utensils will make your spork wielding friends jealous
Toss the spork because this cutlery set comes with its own dishwasher!