We use affiliate links. If you buy something through the links on this page, we may earn a commission at no cost to you. Learn more.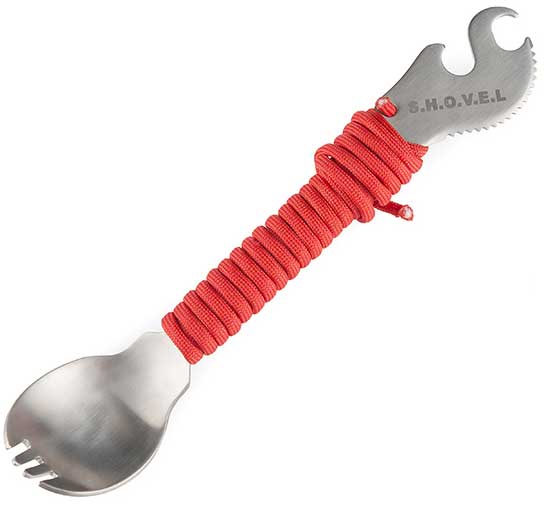 It looks like a spoon combined with a fork and otherwise known as a spork, but it's really the Semi-Horned Oblong Versatile Eating Ladle, or as SparkFun calls it, the S.H.O.V.E.L.
This handy eating utensil is made of titanium and features a spoon with fork tines, a serrated knife, a bottle cap opener, and six feet of red paracord wrapped around the handle.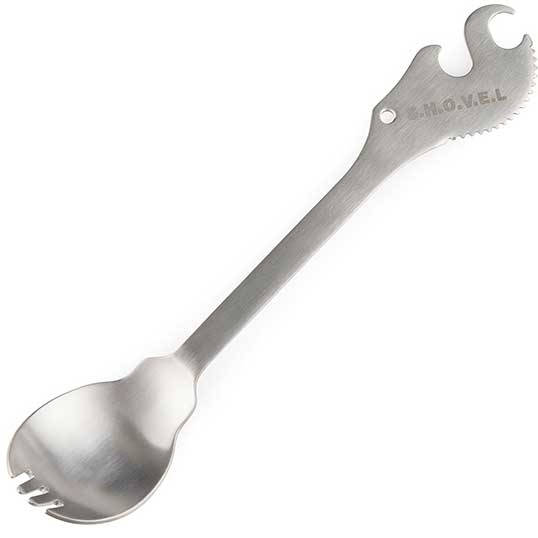 You can buy one for $9.95 from SparkFun, but you can also download the CAD files and improve on the design because this is an open-source product. Head over to SparkFun to order or download the files.