We use affiliate links. If you buy something through the links on this page, we may earn a commission at no cost to you. Learn more.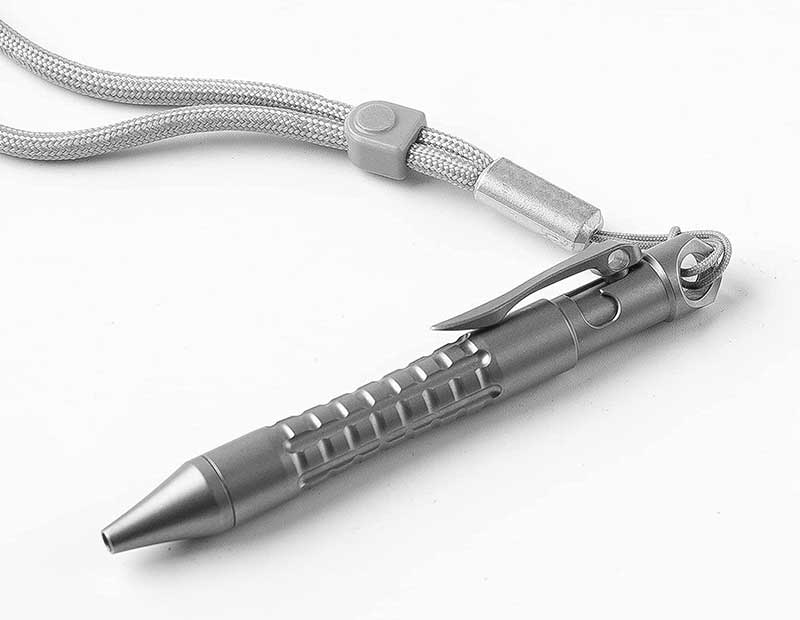 ARTICLE – I'm on a mini EDC kick since writing the 5 Super tiny pocket tools post several days ago. That post included a pen which got me thinking about other pocket-sized pens worthy enough to add to your EDC. So that's what today's post is about – mini EDC pens! Let me know about your favorite pocket pen.
This list intentionally leaves out the popular Fisher Space Pen Bullet Pen mainly because that's too obvious of a choice and I personally don't really care for them due to their pressurized refills which always ends up with a globby writing tip (in my experience).
OLIGHT Open Mini Ballpoint Pen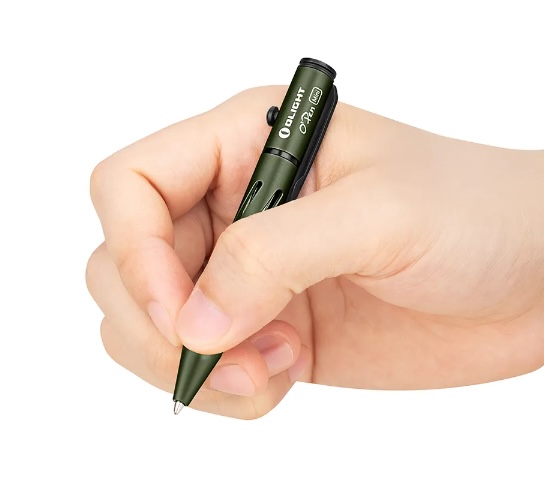 The OLIGHT Open Mini Ballpoint Pen is a smaller pocket version of the Olight Open Pro 3-in-1 ballpoint pen that I reviewed last year minus the built-in flashlight. It is made of stainless steel and aluminum, has a cool bolt-action feature, and is only 3.66 inches in length which means that it is perfectly sized for your pocket. The OLIGHT Open Mini Ballpoint Pen is available in olive or blue and is only $12.95 from Olightstore.com or Amazon.
Pokka Pen

This is a pocket pen for people on a budget who love choices. By choices, I mean both in color and material. This little pen is similar to a Fisher Space Pen because you remove the cap and place it on the back of the pen to create a full-sized pen. But the Pokka Pen is made of plastic (except for their aluminum version) and it's MUCH less expensive. Pokka Pens are available in different colors and patterns and are priced starting at $4.95 each, up to $15.95 for the aluminum version. You can buy them directly from Pokkapens.com, or head over to Amazon where they have deals on multi-packs of this very affordable EDC pocket pen. Also, check out my Pokka Pen review!
TIMULTI Mini Titanium Pen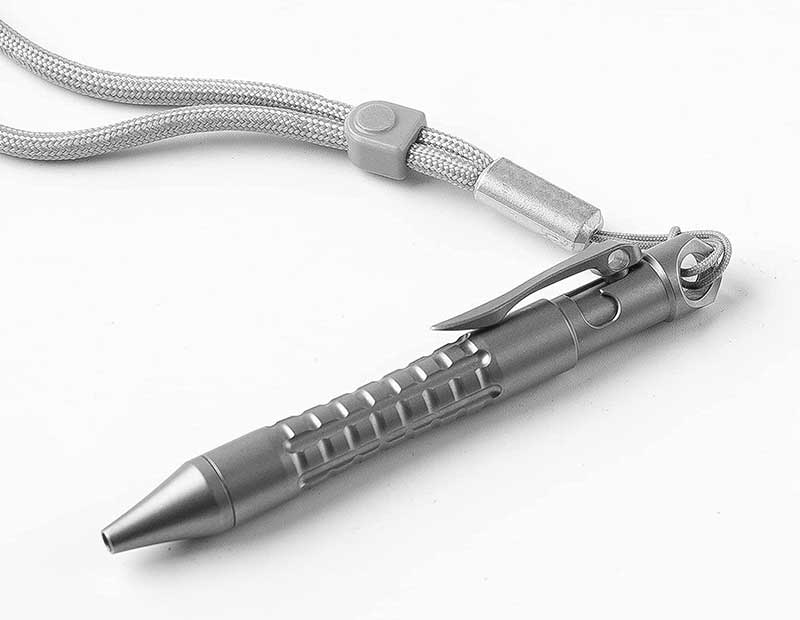 The TIMULTI is another small pen that is constructed of Titanium and features a bolt action design along with a loop at the top so you can attach it to a keychain. What I like about this pen is the fact that it doesn't use tiny D1 refills. Instead, it uses Lamy #M22 F refills which I am going to assume write a lot better than generic D1 refills. You can buy the TIMULTI Mini Titanium Pen for $32.90 on Amazon.
Lamy Pico pocket pen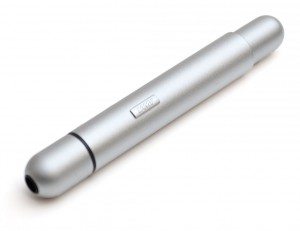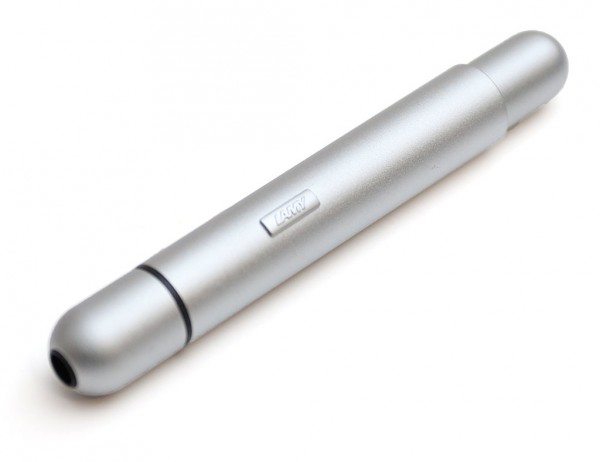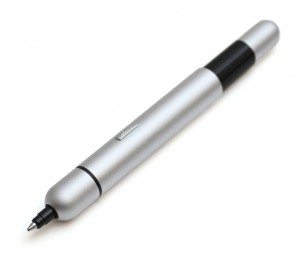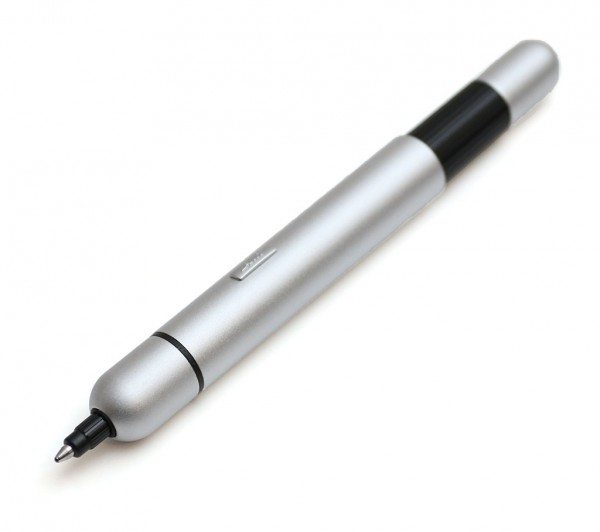 I mentioned Lamy refills above, which reminded me of the Lamy Pico pocket pen that I reviewed way way way back in 2014! Yes, they still sell it and yes, I think this is a cool little pen for a couple of reasons. First of all, there's no cap to lose because the Lamy Pico has a springloaded extension mechanism. Just click the top, and the pen opens up into a longer version for more comfortable writing. The Pico has an aluminum exterior, is available in several colors, and uses the Lamy M22 refills. The only downside to this pocket pen is the price which starts at $39.20 on Amazon.
Big Idea Design Ti Pocket Pro Pen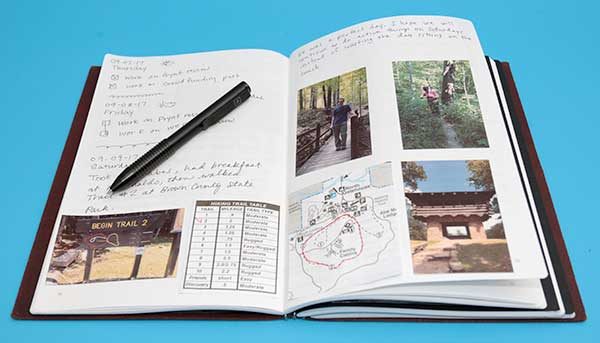 I reviewed the Big Idea Design Ti Pocket Pro Pen back in 2017 and I still love this pen. First of all, it's made of Titanium and it's small but it's still large enough that you can write with it without getting a hand cramp. The best feature of this pen is that you can use more than 80 refills with it! If you have a favorite refill, I bet it will fit in this pen because the pen can "grow" larger for longer refills. Cool right? It can be as small as 4.11 inches long to 4.65 inches for longer refills. Want one? The Big Idea Design Ti Pocket Pro Pen is available in several colors for $79 on Amazon.