We use affiliate links. If you buy something through the links on this page, we may earn a commission at no cost to you. Learn more.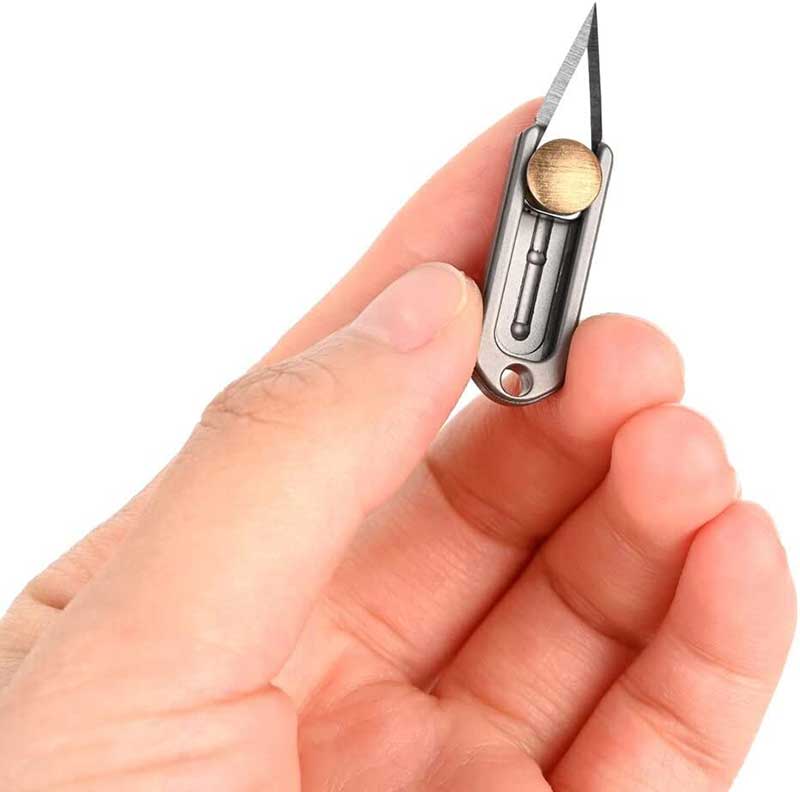 NEWS – Today's episode of "What interesting, or just plain weird EDC items did Julie find today?" brings us 5 super tiny EDC pocket tools. Ready, set, read!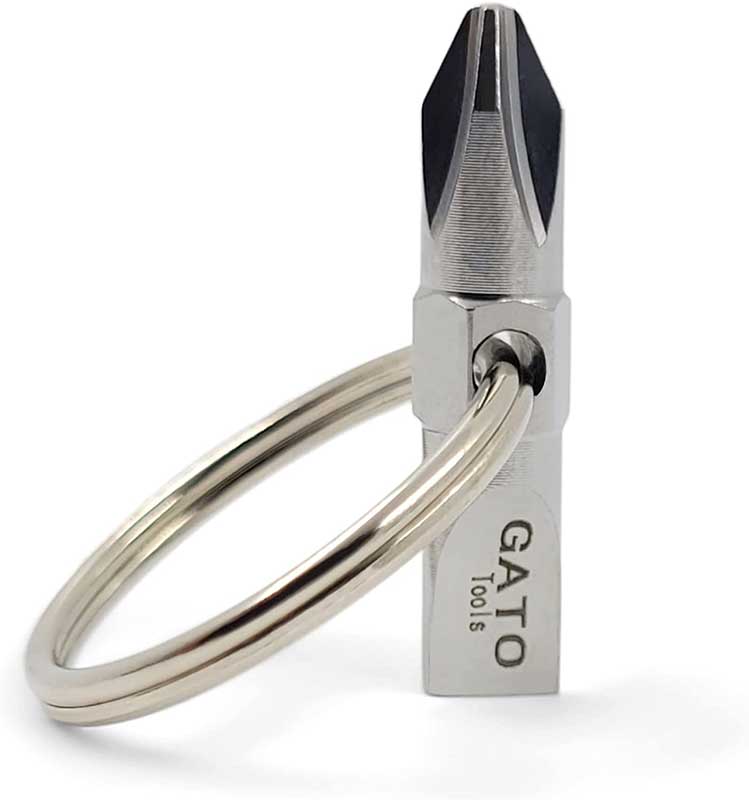 First up, we have the Gato Tools Pocket Bit. This keychain tool has a double-sided bit that features a #2 Phillips head and 8mm flat head screwdriver tips made of hardened steel with a keyring in the center that doubles "handle". Use the tips to tighten loose screws and use the flat head side to open boxes. The price is $12.99 on Amazon.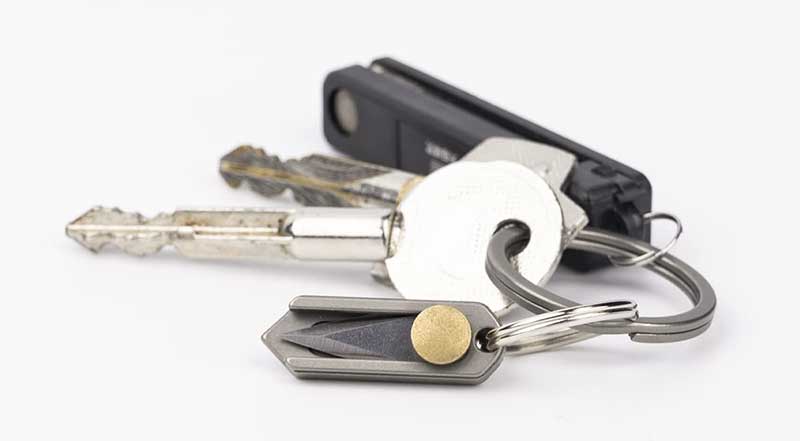 The next tiny EDC tool that I found is the NHDT SW705 Mini Titanium Alloy Package Opener Knife. That's a long name for a tiny knife that you can attach to your keychain. This little knife features a TC4 Titanium frame with a two-sided blade that slides out of the frame when you need to use it and back in when you don't. Although it might look like this knife uses Xacto blades, it does not. The blade is fixed so you'll have to sharpen it when it becomes dull. Want one? It's $15.99 on Amazon.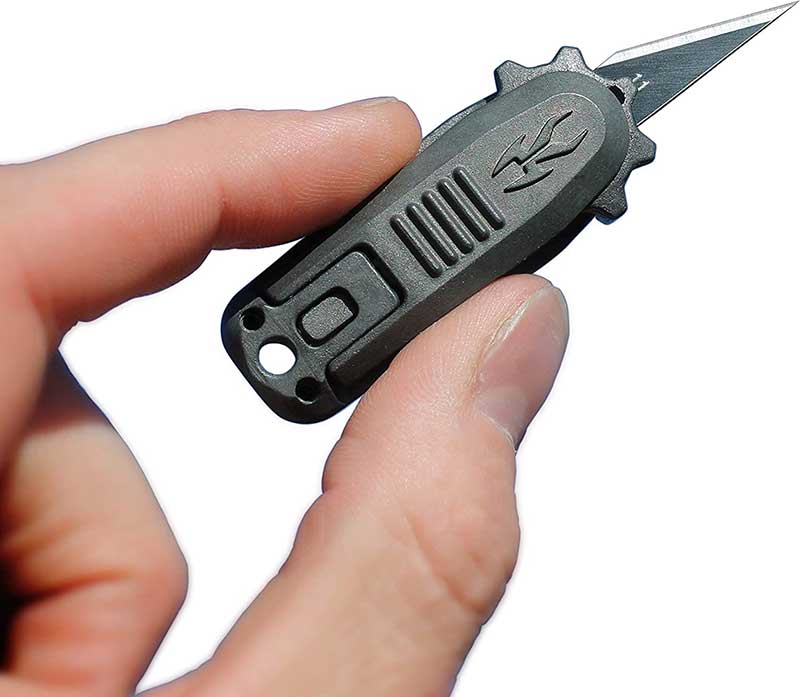 If you'd rather have a knife with easily replaceable blades, then the Korcraft EVERYDAY BLADE Tiny Replaceable Blade Folding Pocket Knife looks interesting.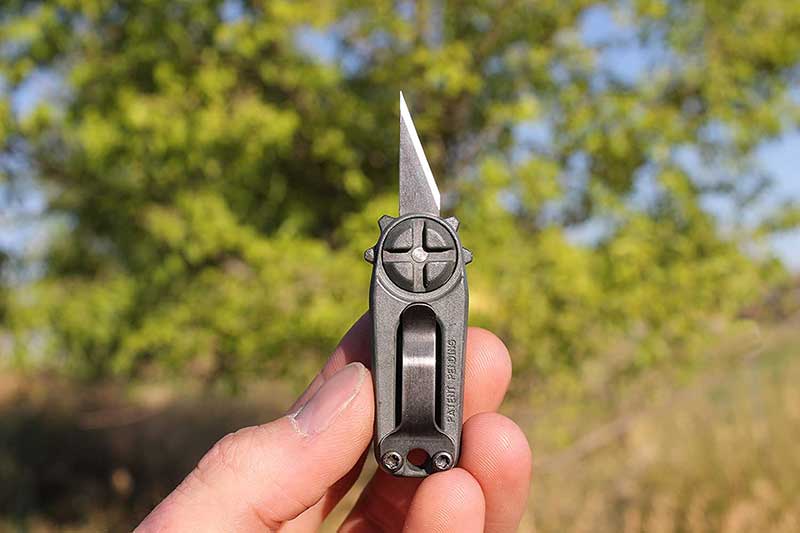 This knife is convenient for several reasons. First of all, it can be attached to a keychain, or clipped to your pocket with the included clip. It also has a locking blade for safety. But the best feature is that it uses any #11 hobby/craft blade that you can easily find.
Want one? The Korcraft EVERYDAY BLADE Tiny Replaceable Blade Folding Pocket Knife is a little pricey at $45 on Amazon.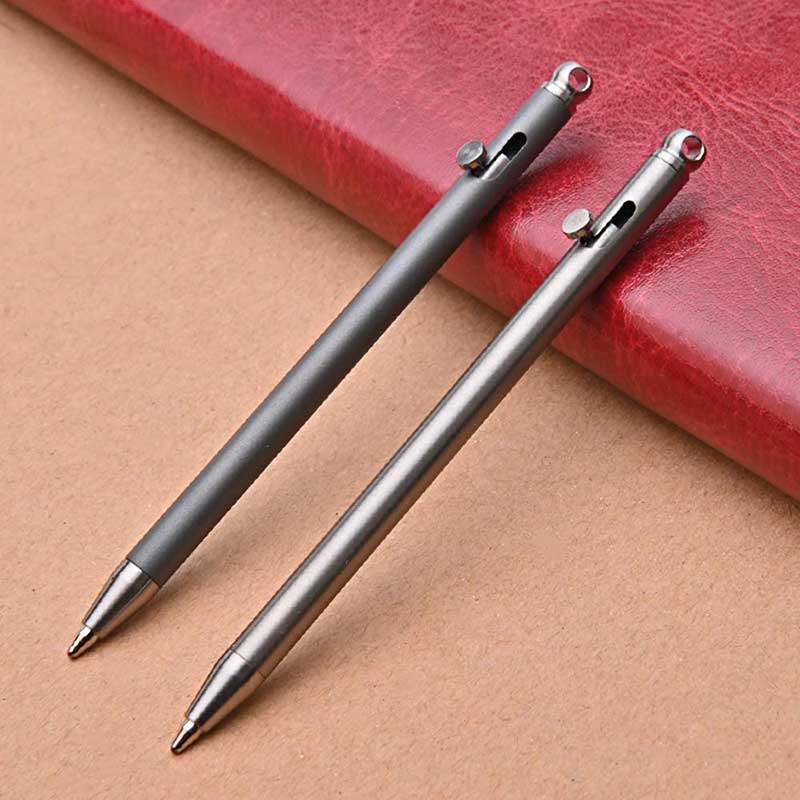 Every EDC gear fanatic needs a multi-tool, a knife, and … a pen. I've already shown you a tiny multi-tool and a tiny knife (two of them in fact) and now I have a tiny ballpoint pen to show you. I think the Sukcruny Mini Titanium Pen is cool because it is a bolt-action pen in a miniature form factor.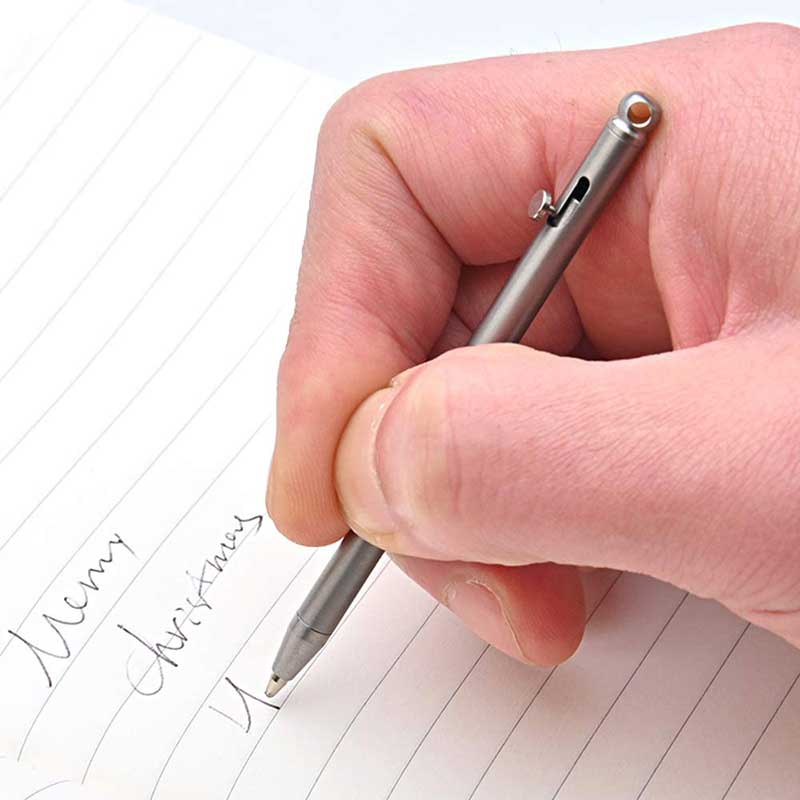 The pen is made of Titanium and it has a loop at the top so you can attach it to a keychain. It uses standard D1 refills and is priced at $14.99  from Amazon.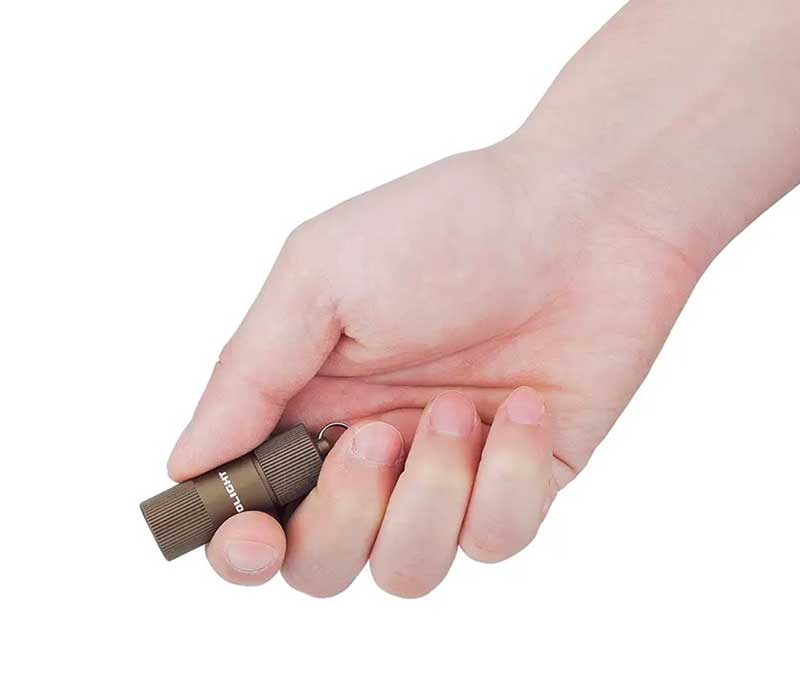 Last but not least is a mini flashlight. I wanted to choose a AAA flashlight, but they are bigger than my definition of "tiny". So I went with the Olight i1R 2 EOS rechargeable flashlight. It's available in dessert tan or black and a max of 150 lumens. You won't use it to find your way out of a haunted forest, but will help you find the chapstick that rolled under your bed.
This flashlight is currently $17.95 on Amazon, but it's on sale for $15.26 directly from Olight.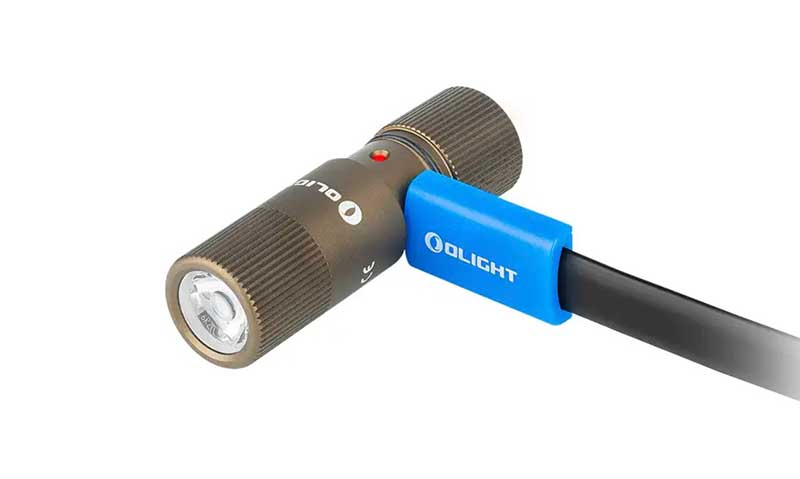 Share your favorite mini EDC gear below.