We use affiliate links. If you buy something through the links on this page, we may earn a commission at no cost to you. Learn more.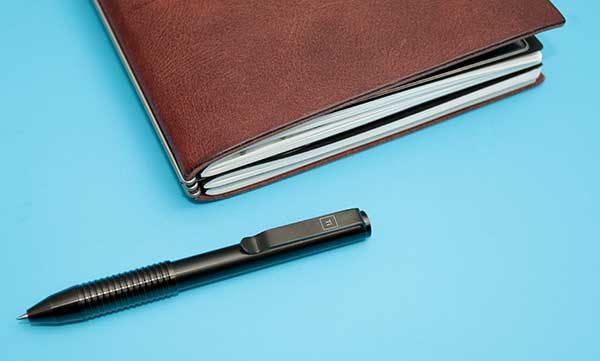 If you have visited my favorite gear page since January of this year, you may have noticed that my favorite EDC pen has been the Ti Arto pen from Big Idea Design. I love that pen, but now I have a new love that has replaced it as my favorite EDC pen. It's the Ti Pocket Pro Pen also from Big Idea Design. Let's take a look and find out why I like this pen better than the Ti Arto.
What is it?
The Big Idea Design Ti Pocket Pro Pen is an EDC (every day carry) pen that is constructed entirely from Grade 5 Titanium (except for the pocket clip, which is made of Grade 4 Titanium).
Design and features

The Ti Pocket Pro pen is available in either stonewashed titanium or antique black. I was sent the antique black version. Black isn't usually a color that I choose for my accessories, but I'm glad that I did with this pen because the finish looks perfect without any defects. I can't wait to see how it looks after it gets some wear on it.

The length of the pen adjusts to accommodate the length of the ink refill. It can be as short as 4.11 Inches / 104.5 MM. To as long as 4.65 Inches / 118 MM depending on the refill.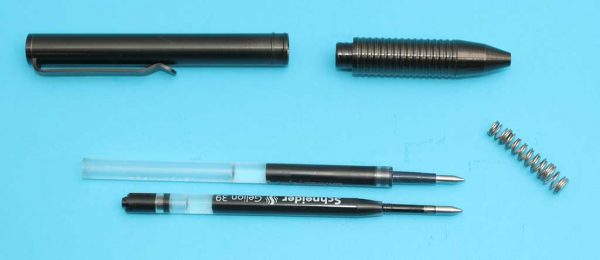 The barrel smoothly tightens to expose the writing tip and loosens to retract it.
Inserting and removing ink refills is very easy. The barrel unscrews, you remove the refill, and spring and then reverse the process with the new refill.
The Ti Pocket Pro comes with a Schneider Gel 0.4 black gel ink refill installed. I also tried a longer Uniball Signo refill and had zero problems installing it in the pen.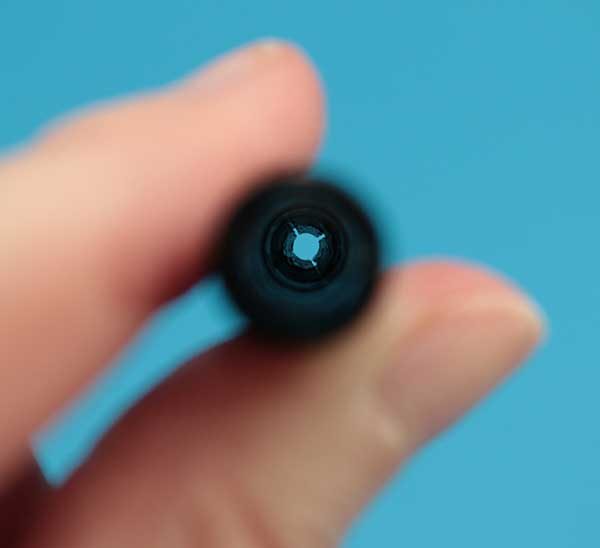 There are 80+ refills that are compatible with the Ti Pocket Pro, so chances are good that your favorite is on that list.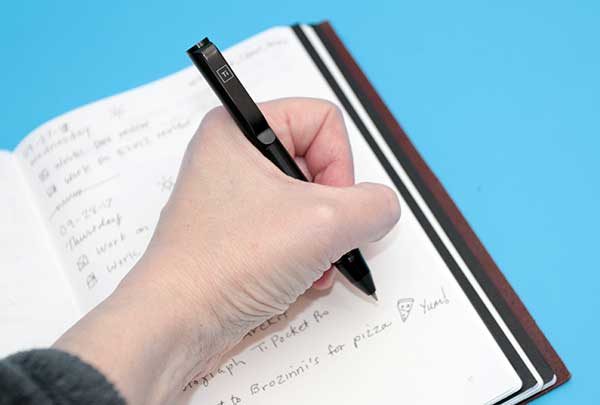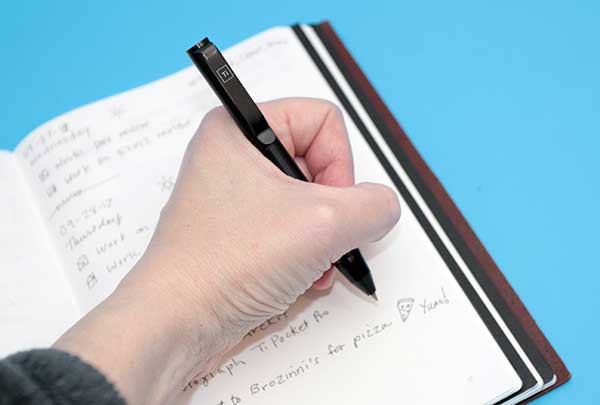 The Ti Pocket Pro pen is shorter than other pens that I've used, but that doesn't cause any problems with writing comfort. This isn't one of those mini pens that will cause your hand to cramp up when you start trying to write with it. The Ti Pocket Pro is easy to hold and the slots in the barrel provide just the right amount of grip without being sharp or uncomfortable.
Final thoughts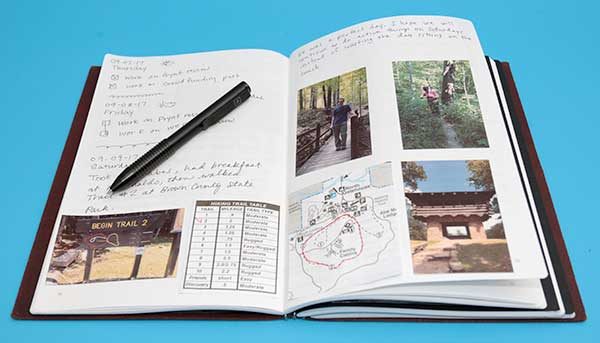 Big Idea Design has another winner on their hands with the Ti Pocket Pro pen. It's my new favorite EDC pen and goes with me to and from my day job. Why do I like this new pen better than the Ti Arto? Mainly because it's quicker to use since I don't have to unscrew a cap and post it on the back of the pen. Don't get me wrong, I still enjoy using the Ti Arto. But now I just leave it home to use it there.
I have nothing but good things to say about this pen and all the products that come out of Big Idea Design. They make pens that are built to be used for years to come and that's just what I plan to do with the Ti Pocket Pro.
Source: The sample for this review was provided by Big Idea Design. Please visit their site for more info and Amazon to order.
Product Information
Price:
$75.00
Manufacturer:
Big Idea Design
Pros:

Can be used with 80+ refills
Compact, pocket-friendly
No caps to lose
Quality parts and construction

Cons:

Length may be an issue depending on hand size