We use affiliate links. If you buy something through the links on this page, we may earn a commission at no cost to you. Learn more.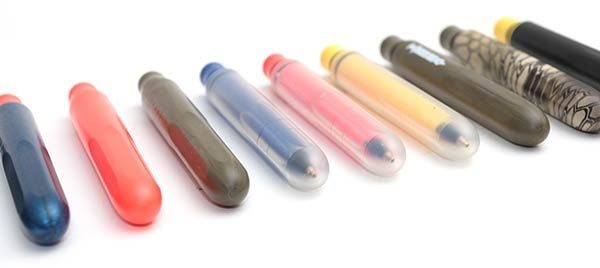 An essential part of anyone's EDC kit should be a pen that can easily fit in your pocket so that you'll always have it when it's needed. There are quite a pens on the market that have been designed for pocket carry, but they tend to be too expensive. No one wants to spend a lot of money for a pen that they might lose. Pokka Pens solve that problem. They fit in your pocket but is inexpensive enough that it won't ruin your day if you misplace it.

What is a Pokka Pen?
The Pokka Pen is a pocket-sized disposable pen that has a cap that completely includes the pen when it's not being used and posts on the back of the pen to turn it into a full-sized writing instrument. It's also made in the USA.
Design and features

Pokka Pens are available in several colors (including transparent) as you can see in the image above.

Compared to a Fisher Space Pen, the Pokka Pen is a little shorter and a lot less expensive. With the pen in pocket carry mode, it's about 3.3 inches long.

And with the cap posted on the back of the Pokka pen, it's about 5.5 inches long.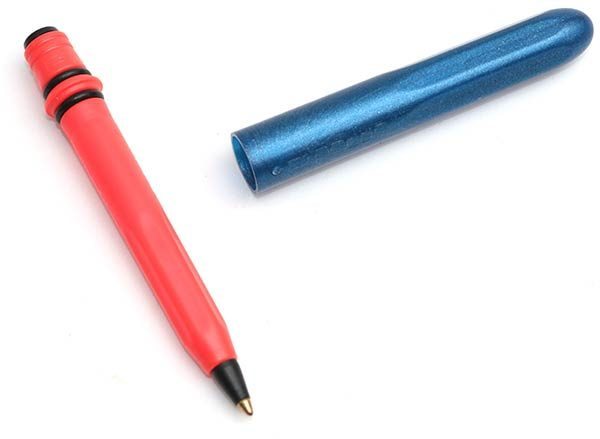 Pokka Pens are made of light weight ABS plastic so you'll barely notice that it's in your pocket. On the end opposite the writing tip is the Pokka Double Dokk.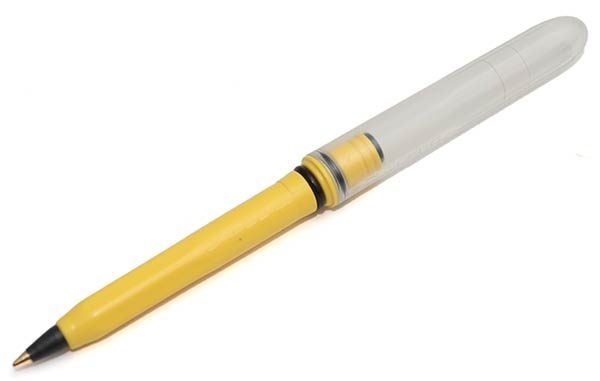 The Double Dokk has matching ramps and nitrile rubber O-rings on either side of a central stop that keeps the cap posted securely in place no matter which side it's on.  It also makes a nice pop noise when you snap it in place.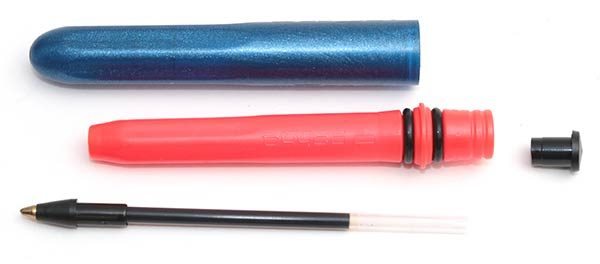 Here we have a disassembled Pokka Pen. All Pokka Pens have a black ink insert. The Pokka ink insert reminds me of a Bic pen insert, but I didn't have a Bic pen to verify that claim.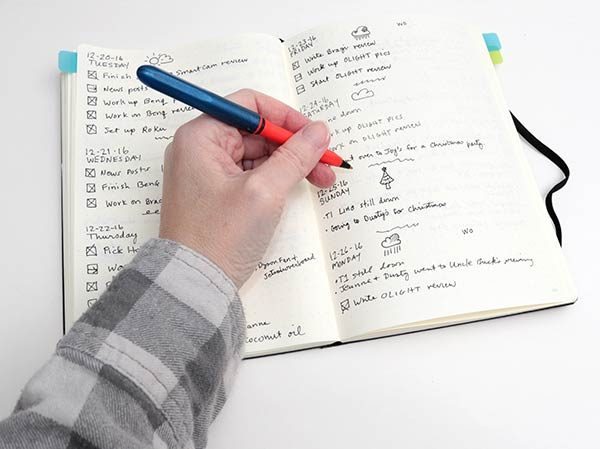 I've been using a Pilot G2 refill for so long that most other pens feel inferior as far as writing smoothness. The Pokka Pen didn't change that feeling. It writes like a generic Bic stick pen, which means it's a little draggy on paper.
Final thoughts
The Pokka Pen might not write as smoothly as my favorite pen, but it does make a great EDC pen because it's small enough to comfortably fit in my pocket and converts into a full sized pen so my hand doesn't cramp up when I need to use it. Pair that with the fact that it doesn't cost a fortune, and I think the Pokka Pen will become a real favorite with EDC enthusiasts.
Source: The sample for this review was provided by Pokka Pens. Please visit their site for more info.
Product Information
| | |
| --- | --- |
| Price: | $4.95 for single cammo, $8.45 for a pack of 3, $10.45 for pack of 3 with cammo |
| Manufacturer: | Pokka Pens |
| Pros: | |
| Cons: | |