We use affiliate links. If you buy something through the links on this page, we may earn a commission at no cost to you. Learn more.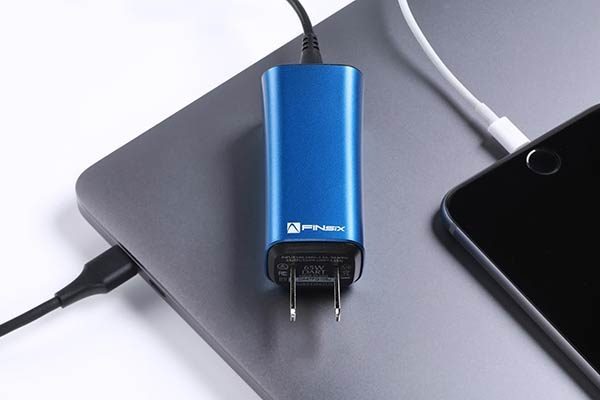 A few months ago I had the opportunity to review the FINsix DART laptop charger which is a much smaller replacement for typical laptop "brick" chargers. I really liked the FINsix except for one thing… It wasn't compatible with Type-C laptops like Apple's newer MacBooks. FINsix heard my and other people's complaints and will be offering the DART-C starting in just a few weeks.
DART-C is a powerful 65-watt laptop charger that is up to four times smaller and lighter than a traditional A/C adapter. The additional built-in USB port allows for simultaneous charging of another electronic device, like a phone or tablet. With the addition of DART-C, the DART family of chargers expands its ample reach of supported laptops to include Apple MacBook and MacBook Pro, Dell XPS 13, Lenovo ThinkPad 13, and ASUS ZenBook 3.
The FINsix DART-C will be available at FINsix.com and other resellers beginning in January 2017 for a price of $99.99. A USB Type-C cable will also be available at FINsix.com as an accessory people who own the original DART for $34.99. The DART-C will be available in a variety of colors, including blue, gunmetal, magenta, orange, and silver. Visit FINsix.com for more info.