We use affiliate links. If you buy something through the links on this page, we may earn a commission at no cost to you. Learn more.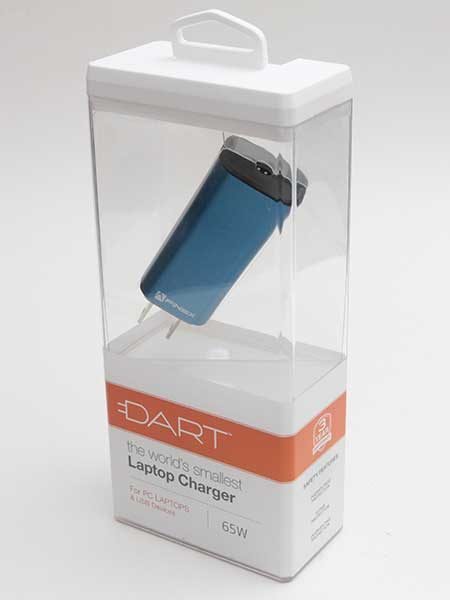 Why does it seem like the lightest and thinnest laptops always have the bulkiest chargers? Laptops are fantastic until you have to travel with them and carry all the necessary accessories that go along with them. If your laptop only weighs 2 lbs, but the charger and cable weigh 1-2 lbs, where's the advantage to having an ultra weight laptop? That's why the FINsix Dart laptop charger looks really good to me. Let's check it out.
What is it?
The FINsix Dart is an ultra small 65W laptop and 2.1A USB device charger that supports most major laptop brands such as: Acer, Asus, Compaq, Dell, Fujitsu, HP, Sony, Lenovo, IBM, Samsung, Toshiba, NEC, Gateway and more
Hardware specs
AC Input: 100-240V ~1.5A, 50-60Hz
DC Output: 65W (20V-3.25A)
USB Output: 10.5W (5.0V-2.1A)
Weight: 0.19 lb (85g)
Size: 3.0 cubic inches
Cable length: 6ft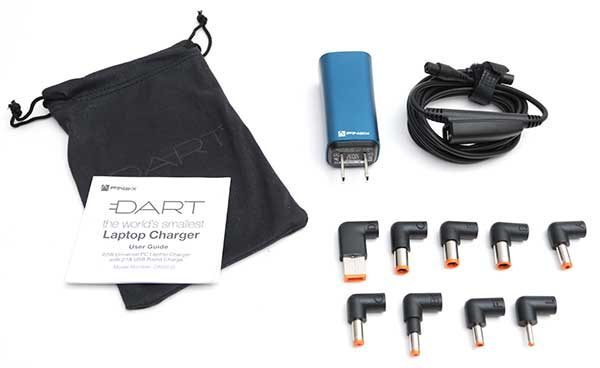 What's in the box?
Dart charger
9 tips
Drawstring pouch
User guide
Design and features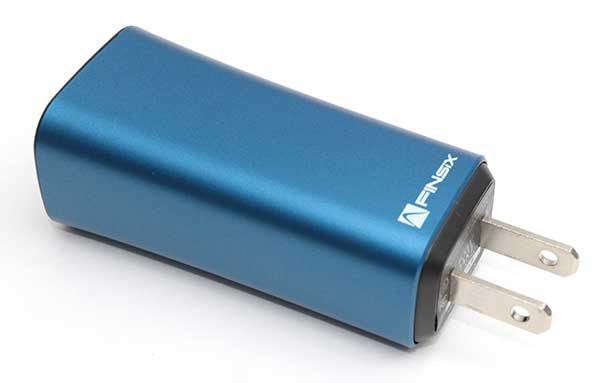 The Dart is available in 5 colors: blue, magenta, silver, gunmetal and orange. As you can see, I was sent a blue Dart. The design of this charger is great. It's only a little taller than two Apple style USB power adapters stacked on top of each other.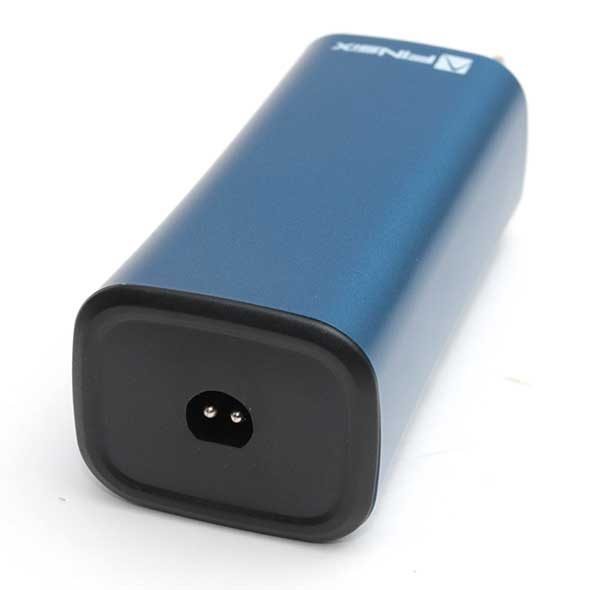 The Dart has no buttons or LEDs. It just has 2 prongs on one end and a connector for the 6 foot long cable on the opposite end.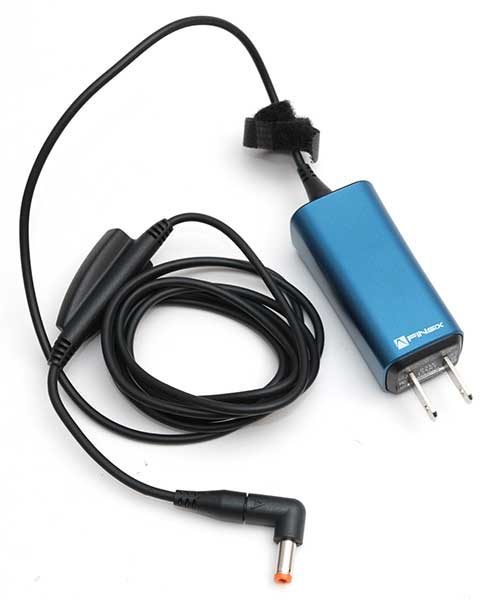 The cable plugs into the Dart and has a plug on one end that will accept one of the included tips. The tip you use depends on the laptop you want to charge.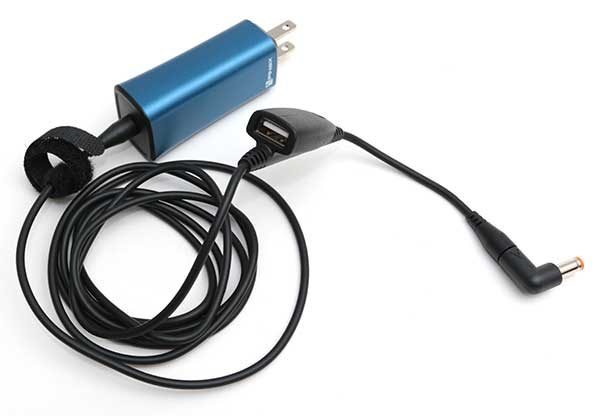 The cable also has an inline USB port so that you can charge the laptop and a USB device at the same time. Be aware that the cable work as a stand alone USB charger. USB charging will stop if you unplug the Dart from power even though the cable is still plugged into the laptop.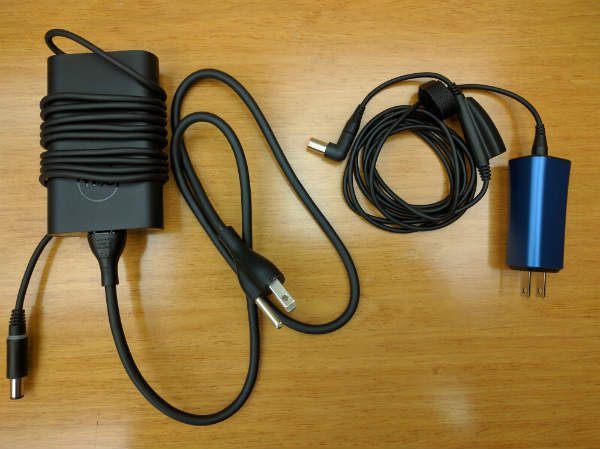 In the image above, you'll see a Dell laptop charger next to the Dart. There's definitely an obvious difference in bulk.
I tested the Dart with a Dell laptop. Unfortunately, the Dart will not work with MacBooks. It may also not work with Microsoft Surface or some Chromebooks. that require 12V since the Dart outputs 18 – 21V which most laptops need.
The Dart laptop charger offers over voltage and short-circuit protection, so it's a safe alternative to stock chargers.
It charged my Dell laptop and an iPhone at the same time with no issues. The Dart adapter gets very slightly warm to the touch, but no more so than other adapters.
Final thoughts
Although it's pricey and there's no love for MacBooks, Microsoft Surface and Chromebooks, I love the Dart.
When you're traveling, every ounce makes a difference, so the Dart is great for minimizing weight and bulk when traveling with your laptop. The fact that it has a built-in USB port makes it even better.  The FINsix Dart gets two thumbs up from me.
Source: The sample for this review was provided by FINsix. Please visit their site for more info and Amazon to order.