We use affiliate links. If you buy something through the links on this page, we may earn a commission at no cost to you. Learn more.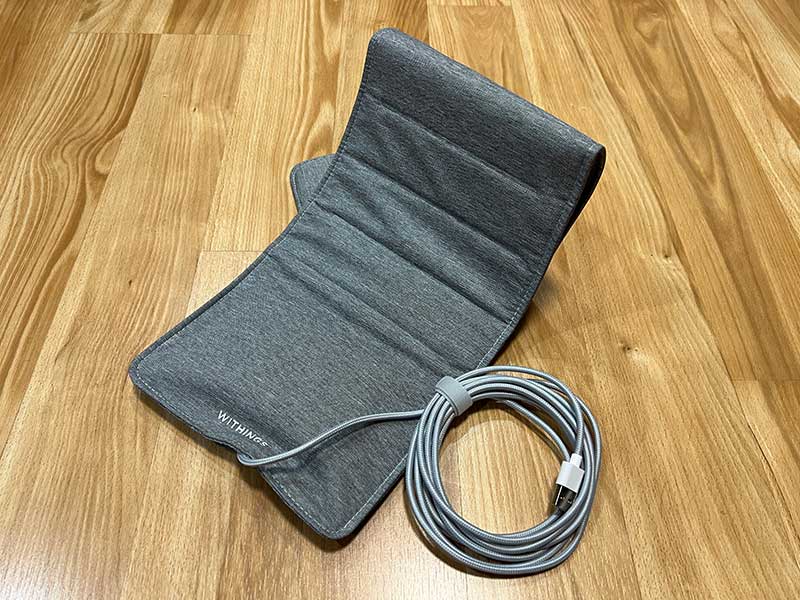 REVIEW – In addition to exercise and food, sleep plays a very important role in our overall health. Is your sleep quality good? Can it be improved? The Withings Sleep tracking mat is designed to analyze your sleep so that you can make changes to improve it and your health. It's time to take a nap and see what I can find out about my sleep!
What is it?
The Withings Sleep tracking mat is a sleep tracking device that you don't have to wear on your wrist or finger because you place it under your mattress.
What's in the box?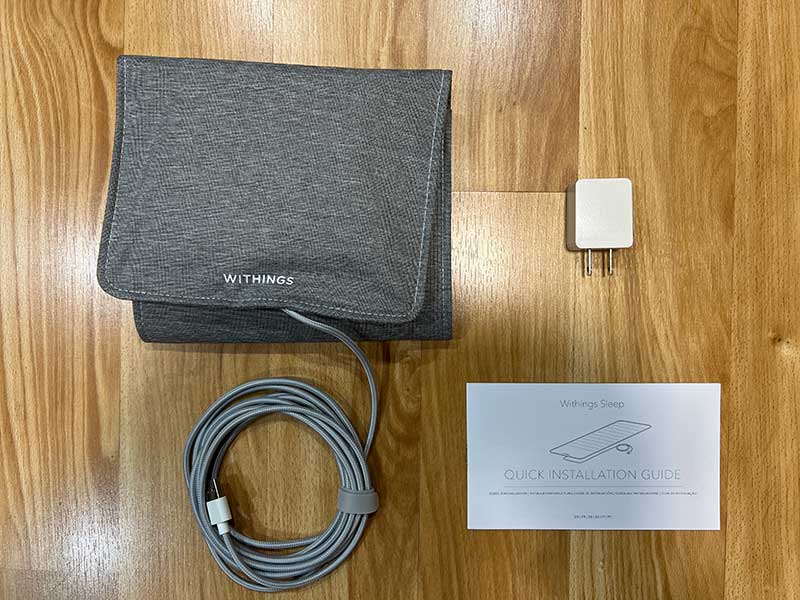 Withings Sleep tracking mat
USB AC adapter
Quick installation guide
Design and features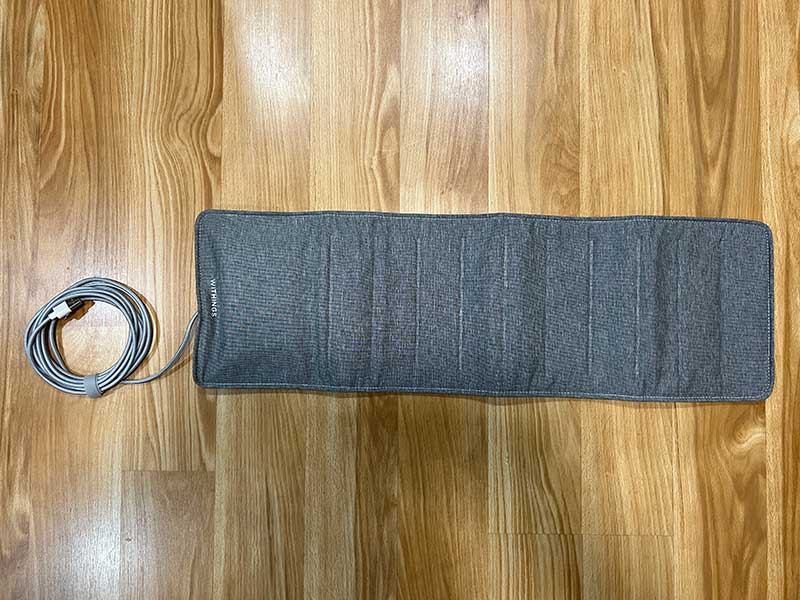 The Withings Sleep mat is a 25in x 7.5in x 0.2in (637mm x 190mm x 5mm) and features a grey cloth cover with a generously long USB cable.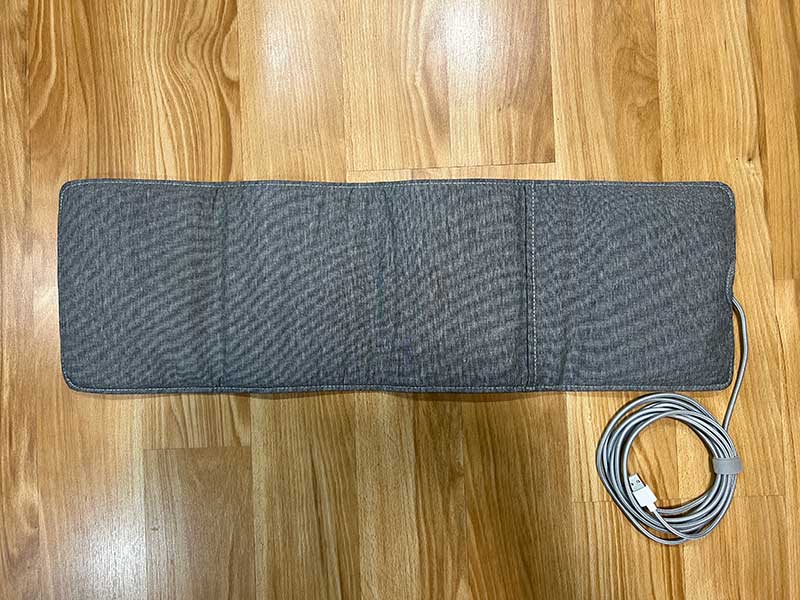 Setting up the Withings Sleep Mat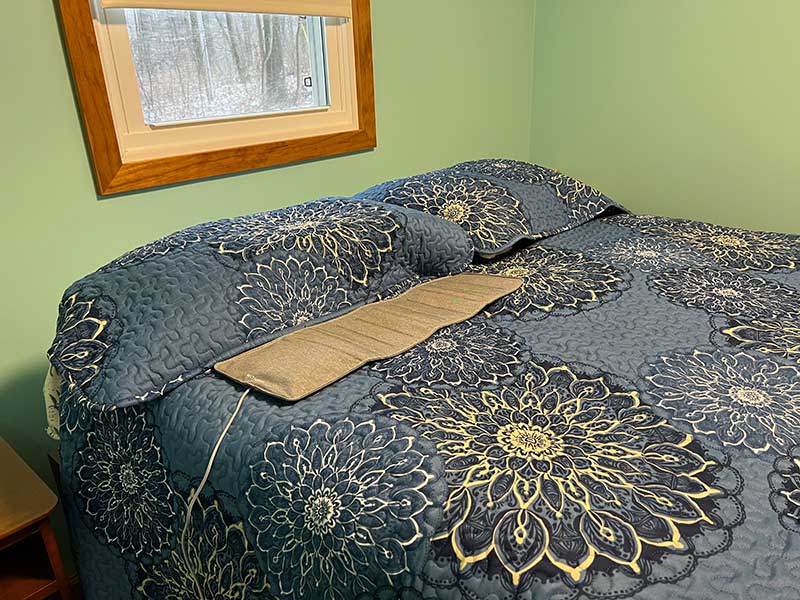 The Sleep tracking mat is designed to be placed under the mattress so that it's positioned directly under your chest while you're in bed.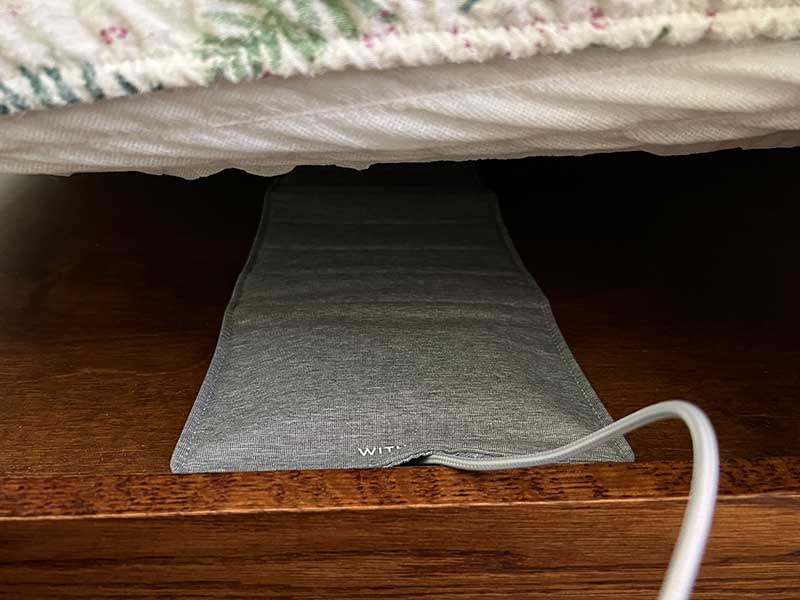 We have a wooden platform bed that has a mattress with no box spring so placement wasn't difficult but it may take some repositioning as you start to use the tracker. I noticed that my first few nights showed strange results so I had to play around with the placement. For me, I had to slide the mat farther in from the side of the mattress and slightly lower than chest level.
Note that if you have a sleeping partner that it should not pick up that person's sleep stats and you can buy a second Sleep mat so that there's one for each of you.
What sleep data does the Withings Sleep tracking mat track?
This sleep tracker uses special sensors built into the mat. The pneumatic sensor measures respiratory rate, heartbeats via ballistocardiography, and body movements across the mattress. It also has a sound sensor that listens for audio signals that are typical of snoring and breathing interruption episodes.
The metrics collected are sleep duration, sleep start time, and time to wake. It also tracks sleep phases: deep, light, and REM. Other data that it records are your continuous and average heart rate, breathing disturbances, snoring duration, and overall sleep score that is computed from all these data points that are collected while you're sleeping.
Withings Health Mate app
To start using the Withings Sleep, you have to install the Withings Health Mate app. I have been using this application for over a decade now with their scales like the Withings Body Cardio Scale.
The app has an easy to understand interface that works with all of Withings products. For the Sleep mat, it will show your previous night's sleep score and a graph that gives you a visual view of your sleep phases. The main screen gives you a quick overview of the sleep session and if you want to drill down into more detail, you can tap the buttons for regularity, interruptions, time to sleep, time to get up, heart rate, and more.
If you're a data nerd, you'll like the extra info…
Including trends as you use the Withings Sleep tracking mat for an extended period of time.
How can this data help you improve your sleep score?
At the bottom of each page, the app gives you advice about how to improve your sleep whether it's minimizing sleep interruptions, what impacts your heart rate, etc.
What I like
Nothing to wear and keep charged
Automatic data sync and storage that you can use to find trends over days, weeks, months, and years
Great price compared to other sleep trackers like the Oura ring and Apple Watch
What I'd change
It would be great if the app could help you position the mat to the perfect spot
Final thoughts
I enjoy keeping track of my health data. I use an Apple Watch to record my treadmill walks twice a day and my workouts four times a week. I also use the Freestyle Libre CGM to keep track of my blood glucose levels. But when it comes to sleep tracking, until now, I haven't found a good way to track it because I don't like to wear the Apple watch or any other wristband to bed. The Withings Sleep tracking mat is great because you don't have to wear anything for it to track your sleep.
Price: $99.95
Where to buy: Withings and Amazon
Source: The sample for this review was provided by Withings.