We use affiliate links. If you buy something through the links on this page, we may earn a commission at no cost to you. Learn more.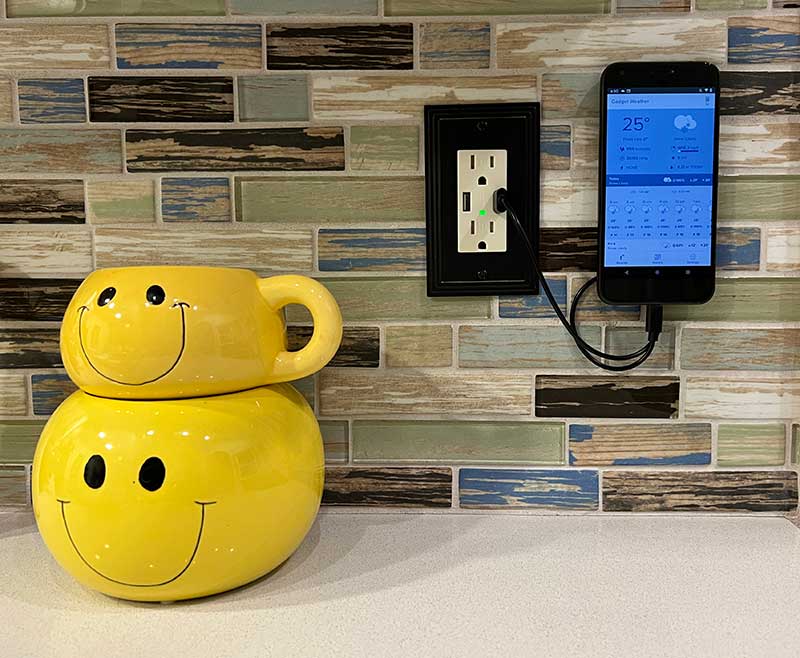 ARTICLE – If you're anything like me, you have drawers and shelves full of products that you purchased, used, and then shelved after updating to new products or getting bored with them. I call them my drawers of misfit gadgets (as a nod to the island of misfit toys in the classic Rudolph the Red-Nosed Reindeer cartoon). Instead of letting your old unloved tech collect dust, why not create a new purpose for them.
I thought it would be a great idea to start a recurring series about using older unused tech and gadgets to solve everyday problems to enhance life. My first article in this series was How I repurposed a Blink camera to create the ultimate birdwatching camera and now I'm back with another use for an old smartphone.
Problem to solve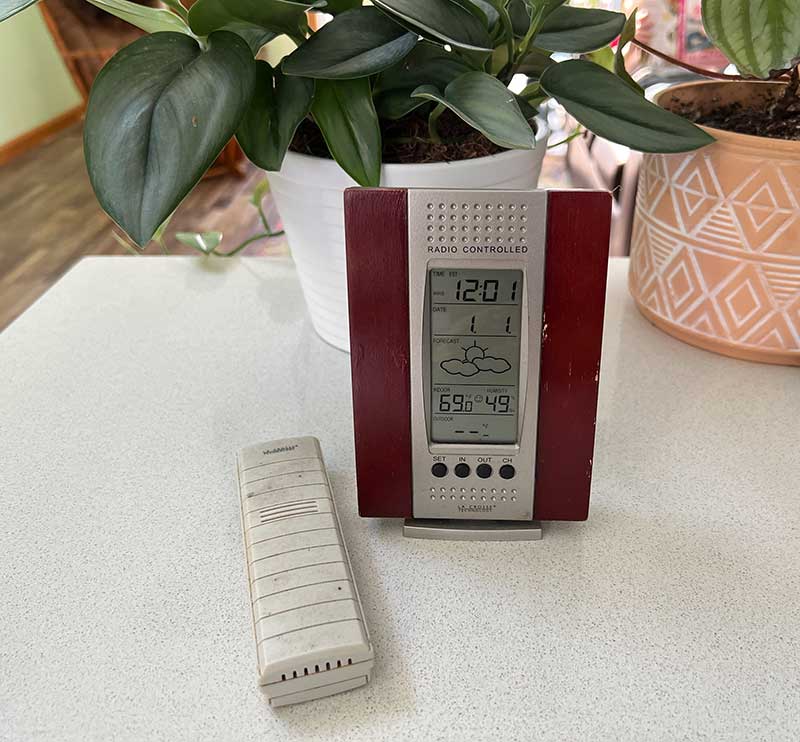 We've had a very basic La Crosse Technology weather station on our kitchen counter for years which features a mono LCD display that shows the current time and date along with temperature, humidity, and forecast info from a battery-powered wireless sensor that is placed outdoors. This little weather station started reporting wildly inaccurate temperature info and instead of buying a new one, I decided to make my own using the tech I already owned.
Solution requirements
A way to display the real-time data from my existing Tempest Weather System
Always on backlit color display. The old La Crosse was not backlit and was hard to read without turning on a light in the kitchen
No batteries to charge or replace in the display or sensors
Possible solutions
An old laptop with a browser connected to the Tempest Weather System webpage for my weather station
An old smartphone with the Tempest Weather app
Winning solution
An old smartphone with the Tempest Weather app
At first, I was going to use the Dakboard and Raspberry Pi solution but realized that I would want a very small monitor for it so it wouldn't take up too much room on the kitchen counter. That meant I'd have to buy something new which was not the point so I ditched that idea.
The laptop idea wasn't going to happen either due to taking up too much counter space, so the obvious choice was an old smartphone. I decided to use my old Pixel 2 XL since I figured an Android phone would be easier to customize than an iPhone and I didn't have an unused old iPhone anyway.
I dug the Pixel out of my drawer of misfit gadgets, charged it up, did a hard reset, and turned off security requiring a fingerprint or PIN to unlock the phone. I then only installed the Tempest Weather app for my existing Tempest Weather Sytem.
To solve the always-on requirement, I enabled the Developer Options feature by going into the About Phone settings screen and tapping Build Number 7 times. Once enabled, I went into the System settings and Developer Options.
From there I turned on the Stay awake feature which meant the screen would never turn off. Yay! But even with that feature enabled, the screen still dimmed after a period of time which I didn't want to happen. I wanted to keep the screen at almost max brightness all the time.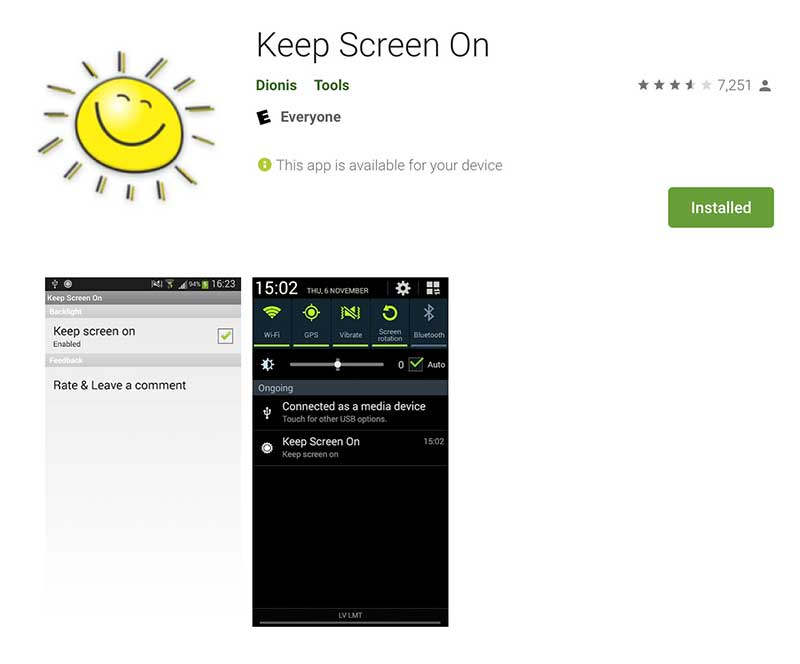 Like with most things, there's an app for that! I searched the Google Play store for "screen idle" and found several apps, but quite a few had in-app purchases or ads. I ended up going with the free app that you see above, called Keep Screen On which has one check box to keep the screen on. It's simple and does what I need. I can't guarantee it will work with all Android phones, but it's working fine on the Pixel 2 XL.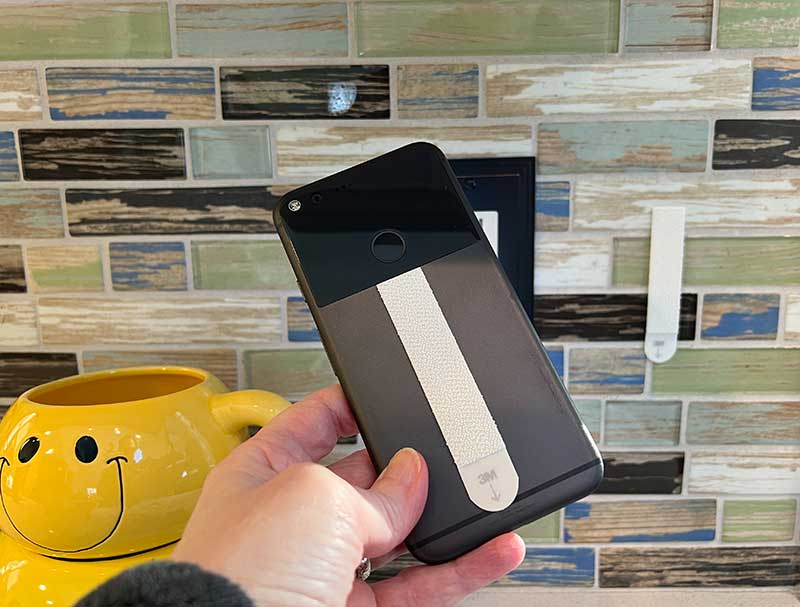 I didn't want to put the phone on a stand, so I used some 3M Command Strips to attach it to the tile backsplash above the kitchen counter and right beside a wall outlet.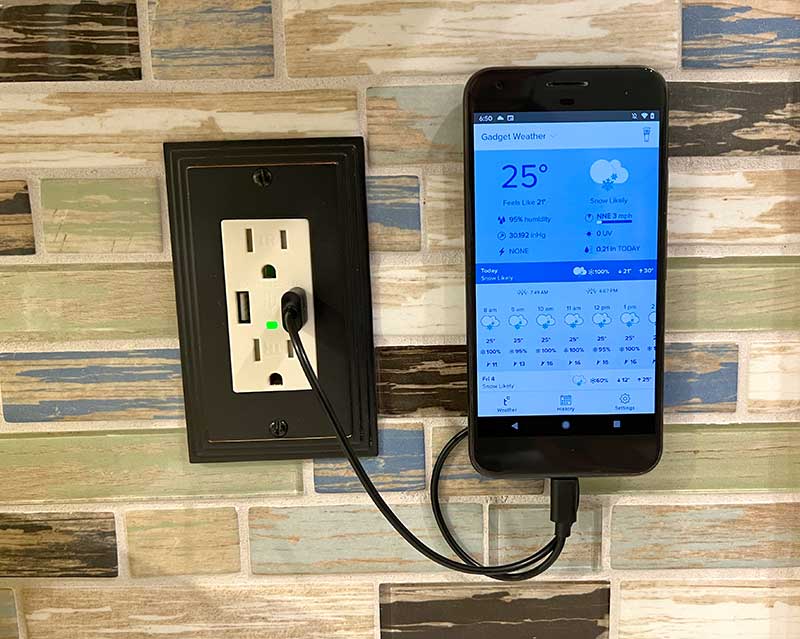 When we remodeled our kitchen a few years ago, I made sure that the outlets had built-in USB ports. I found a short USB-A to USB-C cable to use but will probably end up buying an even shorter one to make things a little bit neater looking.
WARNING – Leaving phones connected to power 24/7 can result in the batteries swelling and/or even catching fire. This could be highly dangerous. I am currently researching solutions to this problem which can include adding a switch to the USB cable, rooting the phone to limit charging, etc. I will update this article with more information soon.
Future improvements and enhancements
I am thinking about using Tasker or some other app to kill and restart the Tempest Weather app once a day as I find that it will sometimes not update on its own to show the latest data from my outdoor sensor which is shown on a 2nd screen in the Tempest app.
I'd also like a way to flip between the Tempest Weather app for my sensor and another app that shows a live weather radar view. Maybe I can do that with Tasker. If anyone has any ideas, let me know…
Another enhancement would be to use a small tablet that can display a split-screen view and have the Tempest Weather app in one window and the local radar, calendar, etc in the other window.
Final thoughts
I realize that not everyone has a Tempest Weather Station, so this specific project won't be applicable to everyone. BUT, as long as your phone has WiFi as most do, you can still use this idea and use it to display any weather app.
Update 2/25/22
After I posted this article, several people commented below that it's dangerous to leave a phone plugged in 24/7. The battery can overheat, swell, and potentially catch fire. I immediately unplugged the Pixel and started researching solutions. Here were the options:
1. Root the Pixel and use one of the apps from the Google Play store that limits charging to 100%.
2. Buy an outlet timer like this one from Amazon.
3. Use an adapter like the Chargie charge limiter.
I chose the Chargie adapter option because they offered to send me one and it looked to be the most compact and easiest to implement of the 3 solutions.
They sent me two different adapters. The Chargie C Basic and the Chargie A Gold Edition. The only real differences between them are the ports. The Chargie C Basic has two female USB-C ports and the Chargie A Gold Edition has male and female USB-A connections.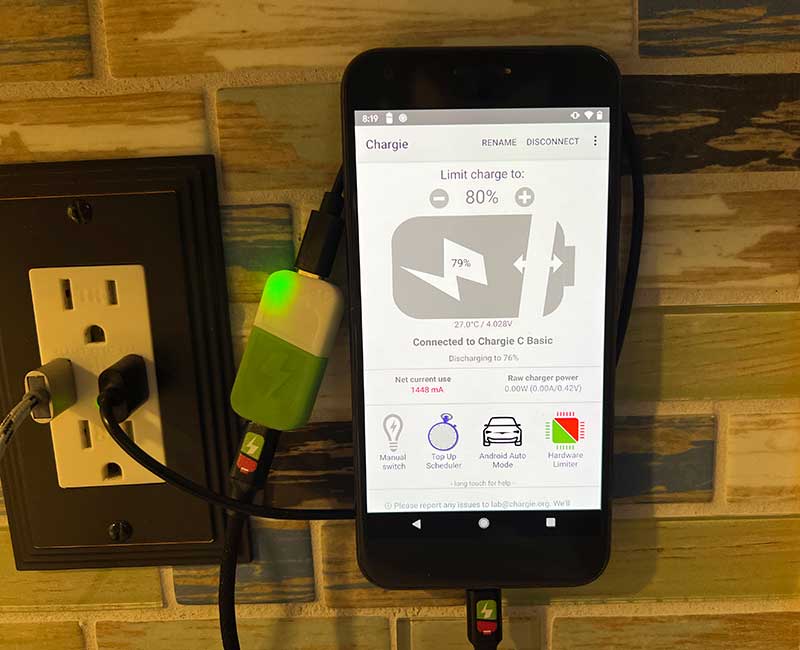 I used the Chargie C Basic and plugged it in between the Pixel and the outlet and then installed the Chargie app.
The Chargie app is simple to use and lets you choose the maximum battery % that you want to charge to.
I decided on 80% but since I'm leaving it plugged in 24/7, I could easily make it way less than that. The app also allows you to schedule when to top the battery off.
I checked the status the next day and the battery was at 80% charge just like I set it to. Chargie works great and would be an equally good solution for people who like to put their phone on a charger overnight. It even works with a Qi charger which is cool! You can get the Chargie C Basic for $34.99 and the Chargie A Gold Edition is $32.99 from chargie.org.
The only thing I don't really like right now is that it looks messy with the cabling and adapter showing so I am thinking that I might drag out the Easythreed K7 mini 3D printer I reviewed and try to make some kind of fixture to hide the Chargie adapter behind the Pixel. If I do that at some point, I'll do another update.
Do you have a problem that might be solved with existing gadgets/tech? Let me know and I'll consider writing about it in a future repurpose article.