We use affiliate links. If you buy something through the links on this page, we may earn a commission at no cost to you. Learn more.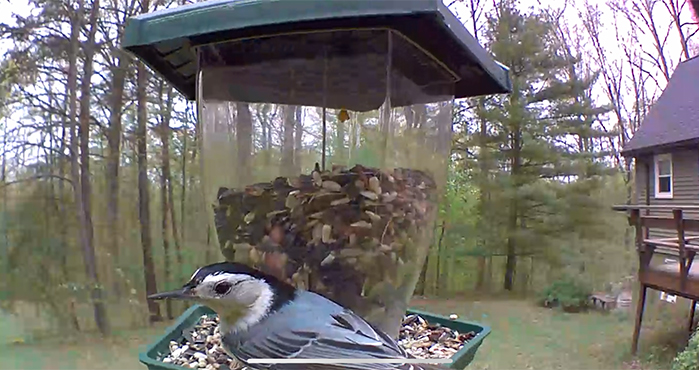 ARTICLE – My sister and I have recently become obsessed with birds when she opened her curtains one morning and saw two Baltimore Orioles on her suet feeders. She was so excited to see a new bird that she'd never seen before that it made me start birdwatching too.
I began keeping an eye on my own small feeder to see if anything new would show up due to the spring migration of birds. A day or two after her Oriole sighting, I happened to be looking outside at my feeder and caught the quick flash of black, white, and red as a bird flew off.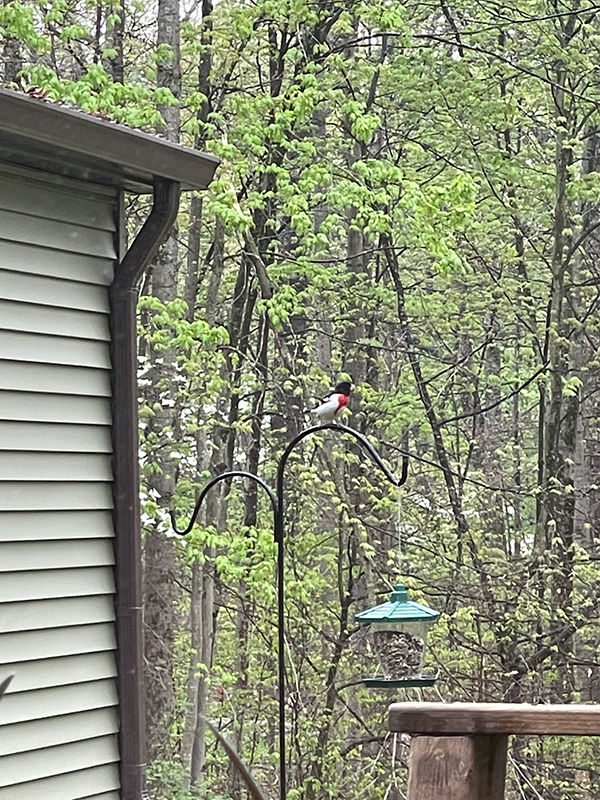 A few minutes later it landed on top of the shepherd's hook that we use to hold our feeder. I was excited to see a Rose-breasted Grosbeak. I hurriedly pulled out my iPhone 12 Pro Max and zoomed in quickly to capture the bird so I could show it to my sister. You can also see that image above. The picture is grainy and not very clear, but you can tell what it is if you're a birdwatcher.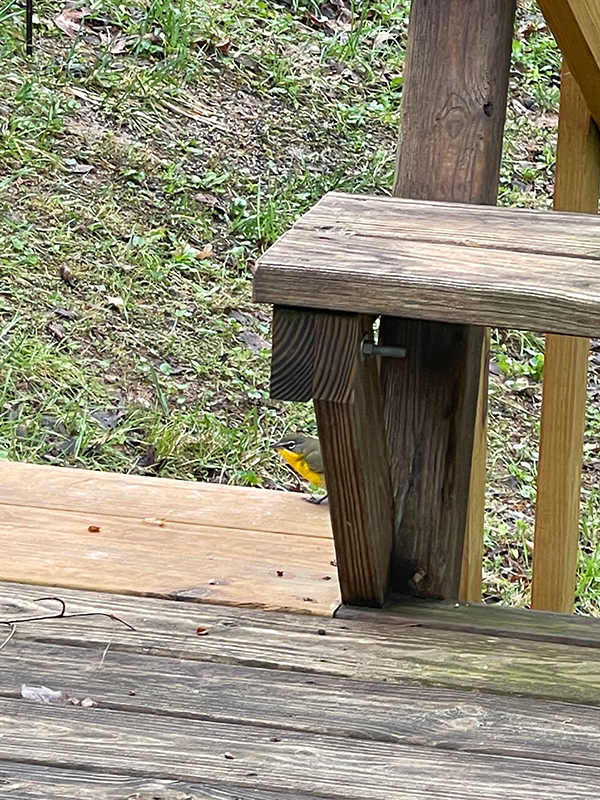 Then early the next morning I was lucky to see this little guy and again, I captured a quick grainy shot of a Yellow-breasted Chat with my iPhone.
I started thinking about buying a better camera with a telephoto lens just so I could get better bird pics. But after checking prices, my brain came up with another idea to repurpose the gear I already have to create an automatic birdwatching camera. That way I wouldn't have to stand around all day waiting for the birds to show up so I could take thier picture. I wanted something that would take the pictures for me and I found a great solution. The Blink camera.
If you aren't familiar with Blink cameras, they are small wireless battery-powered security cameras that you can put anywhere inside your home and they will capture video clips when motion is triggered. Check out my Blink security camera review for more info.
As I mentioned, the Blink cameras are small, battery-powered, and wireless. The outdoor version of the Blink camera is designed to be placed outdoors and is weather and water-resistant which makes it the perfect birdwatching camera.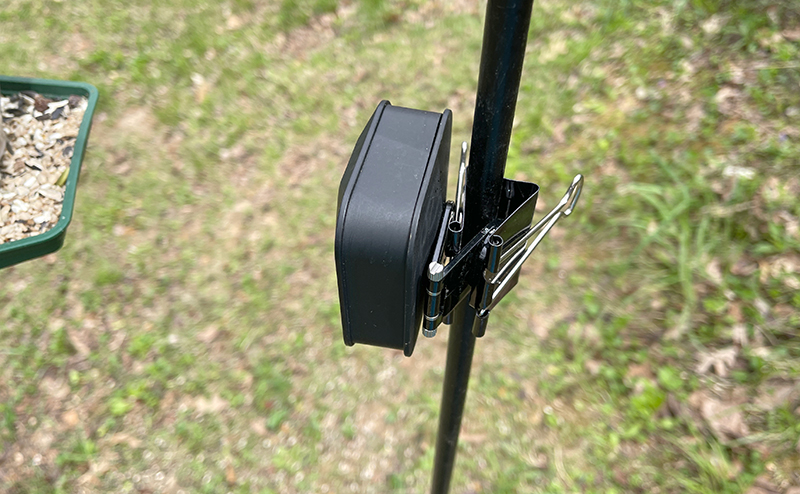 I used a large metal binder clip to clip the Blink camera to the pole of the shepherd's hook so that it was pointing directly at our small feeder.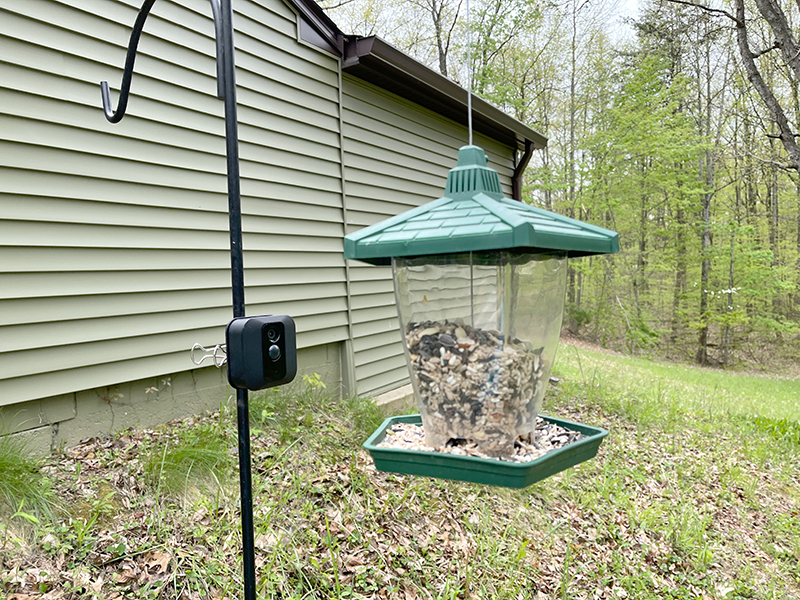 The Blink camera settings are customized using a mobile app to set the sensitivity for the motion detection and video clip length that it will capture. The cool thing is that your phone will notify you when the camera captures motion so that you can either look out and see what's on the feeder or you can view the camera in real-time through the app. That means that even if you are not at home, you can see cool birds at your feeder.
In my setup, the Blink camera is approximately 10 inches from my hanging feeder. I was worried that it would be too close and that the captured pictures and video would be blurry, but I'll let you see a compilation of some video clips and see what you think.
I know that this setup isn't going to impress a serious birdwatcher who is also a photographer, but I think it's a fun and easy way to create a birdwatching camera that will automatically capture birds in action without much effort at all other than having a Blink camera or similar wireless battery-powered camera that you can put near your bird feeder.