We use affiliate links. If you buy something through the links on this page, we may earn a commission at no cost to you. Learn more.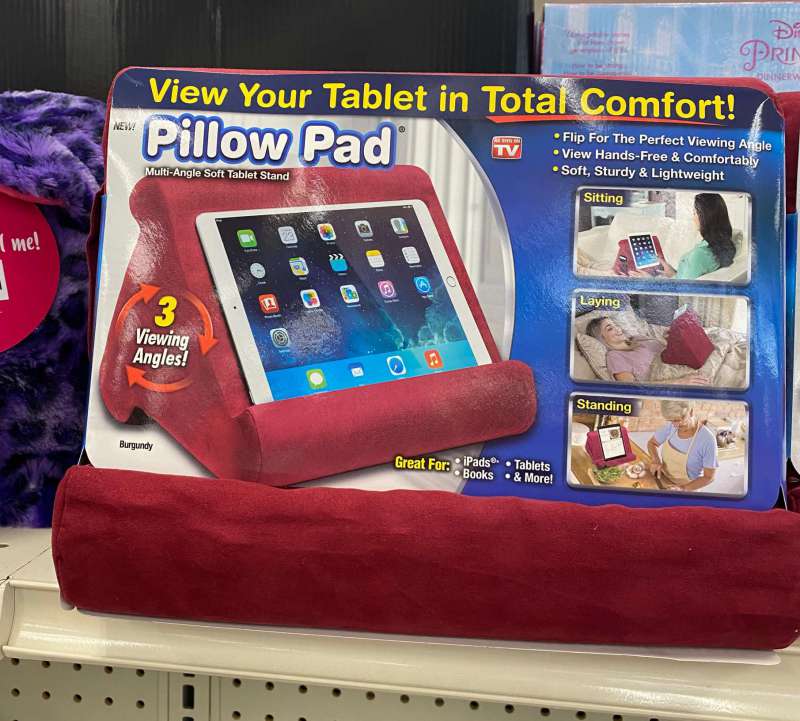 NEWS – Way back in May of 2012, I reviewed the Wedgestand eReader stand. Over the near-decade since, I've mentioned it as a favorite device accessory at least twice, and it is out on my dining room table as I type this. It's a great, simple design, and I thought it could not be improved upon. I was wrong! The other day, I was waiting in a local drug store, and poking around (as is my want) the various slightly technical toys and samples, as well the back-to-school-during -a-pandemic and the emergency-lockdown-work-from-home sections, I found something quite interesting: the Wedgestand has been superseded by a three-angle monster that adds a cellphone pocket to the side and comes in other colors!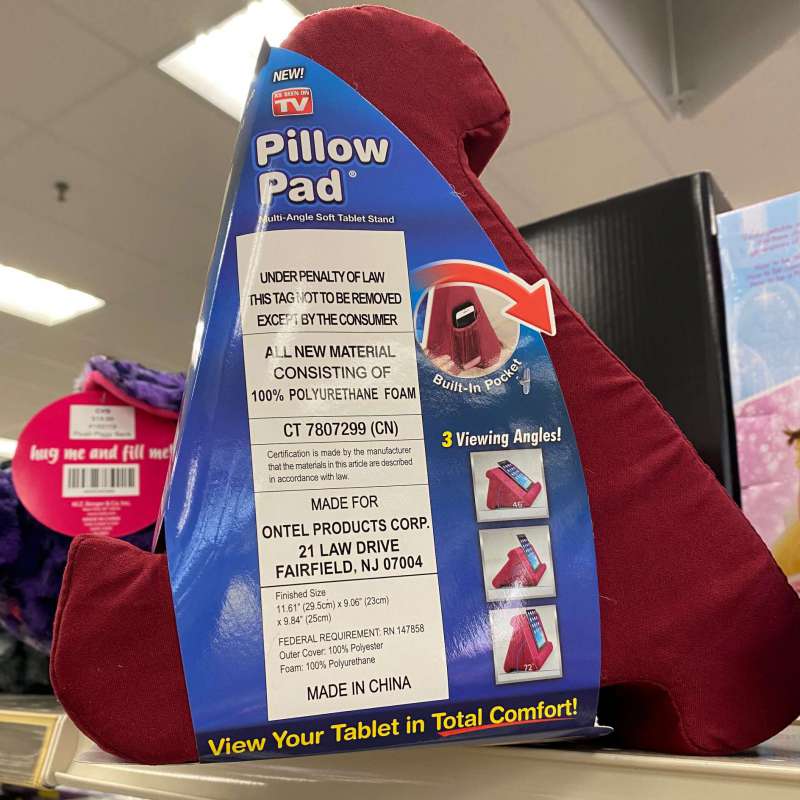 There were burgundy and charcoal Pillow Pad models at the drug store I was in to snap these pictures in the wild, but who knows what all variations are out there! Online I found several at Walmart and a few other pharmacies. I didn't happen to remember to capture the price, but $15-20 seems to be the range I'm seeing online as I report this. I promise I'll do better capturing data next time! Meanwhile, be on the lookout. This item really is as useful as the labels say. And if you want to order one online, you can find them for $19.99 on Amazon.