We use affiliate links. If you buy something through the links on this page, we may earn a commission at no cost to you. Learn more.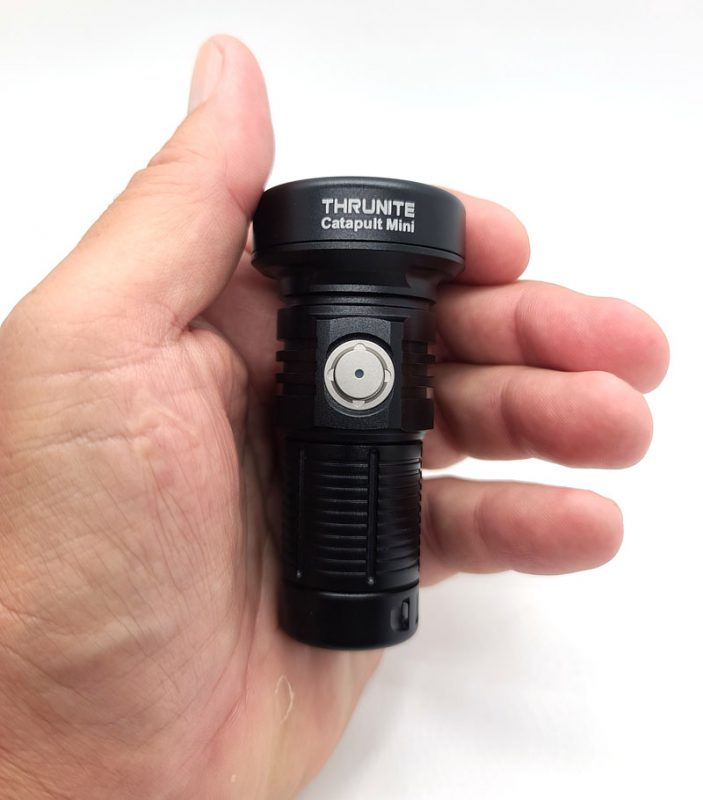 REVIEW – Flashlights are important safety items.  If you need bright light, it usually means carrying a big light with you.  Big light = big light, right?  Not if you're carrying the new Catapult Mini from Thrunite!
What is it?
The Catapult Mini is a high-powered flashlight styled after Thrunite's Catapult V6 SST70 flashlight, just a lot smaller. It has five different intensity modes plus a strobe mode.
What's in the box?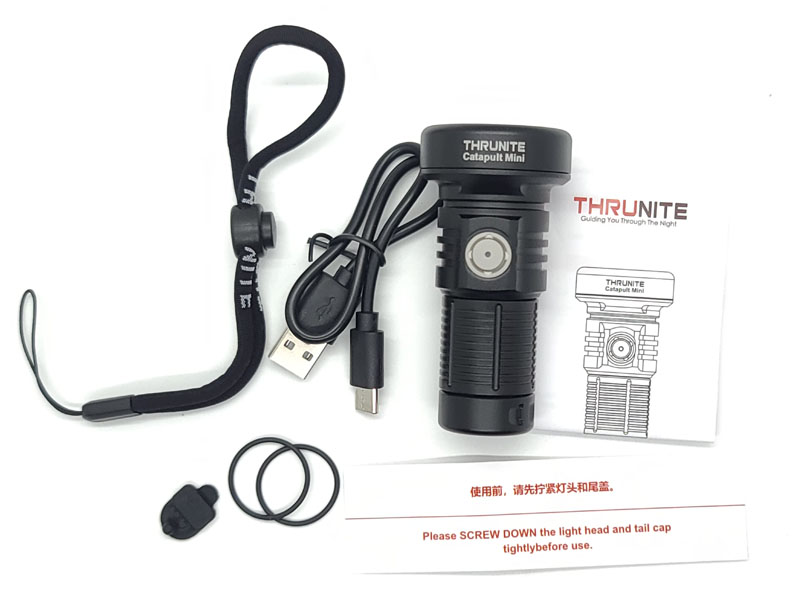 Catapult Mini
Wrist strap
USB-A to USB-C charging cable
Replacement charge port cover
Replacement o-rings (2)
User manual
Notice card to screw the two halves together to use
Hardware specs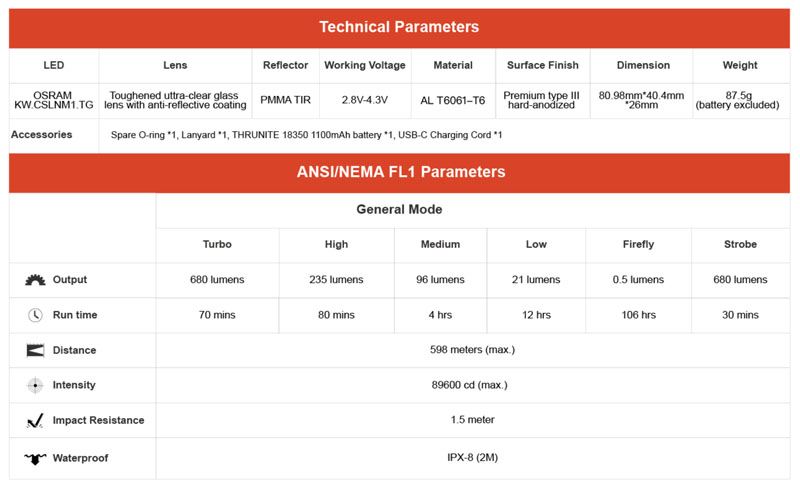 Design and features
I mentioned above that the Catapult Mini is styled after the Catapult V6.  See if you agree.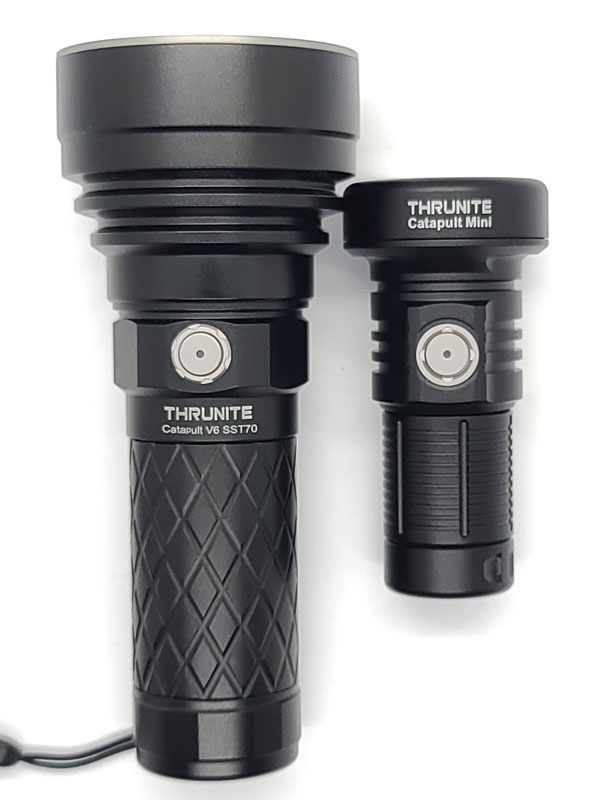 That's the Catapult on the left and the mini on the right.  But you figured that out already, right?
The Mini, like the Catapult, feels really well made.  It is sturdy and feels like it can stand up to some abuse.
Unscrewing the base, we can see the two halves plus the 1100mAh Li-ion battery.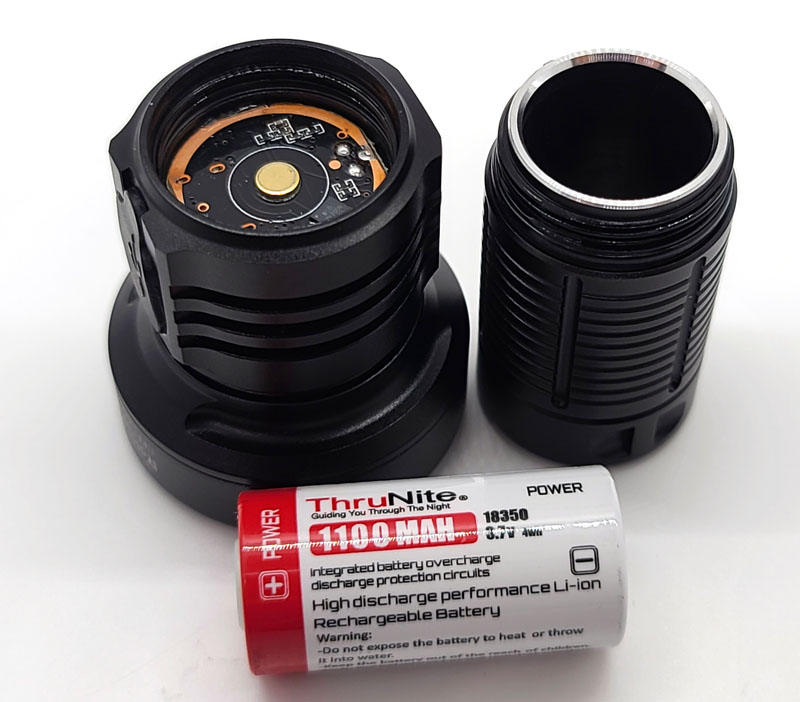 The end of the flashlight has a small pass-through for attaching the wrist strap.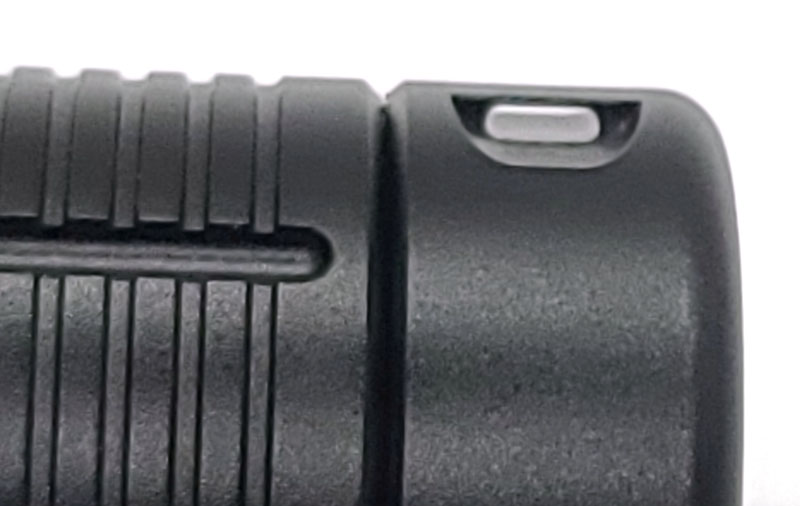 On the business end, we see the polished reflector that doles out the lumens.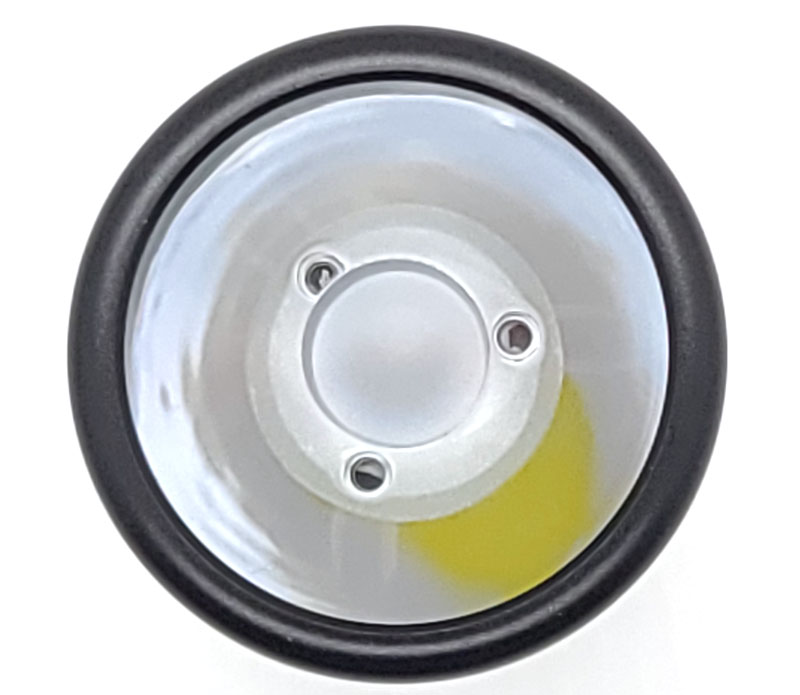 The center of the power button contains a small status LED.  It glows blue when in use and when charged, and red while charging.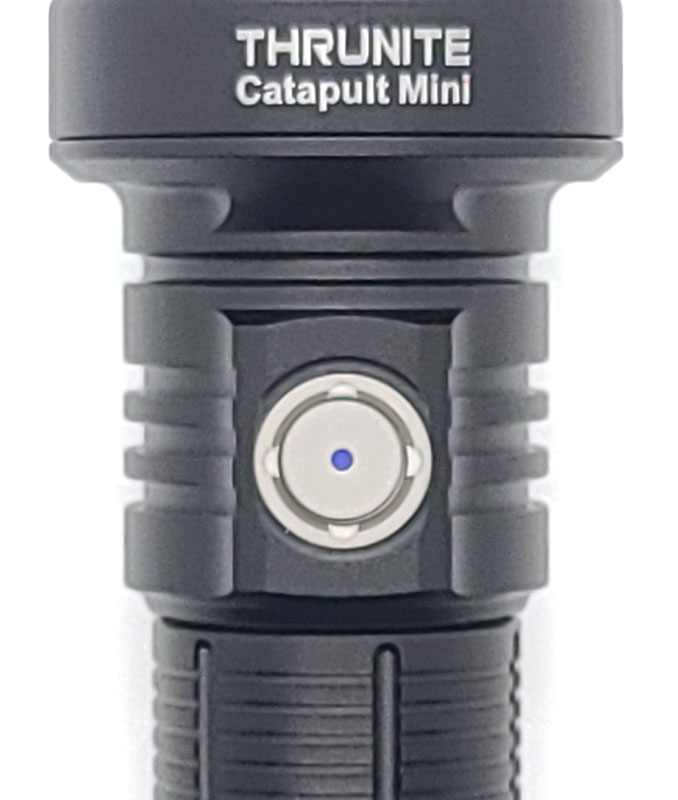 On the opposite side, we find a rubber cover protecting the charging port.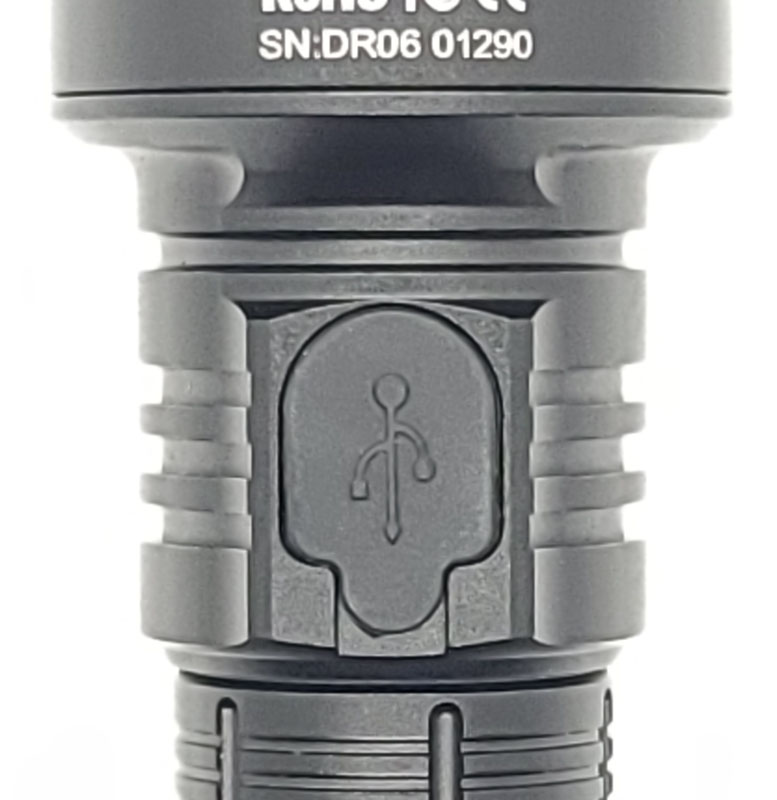 The USB-C charging port sits under the cover.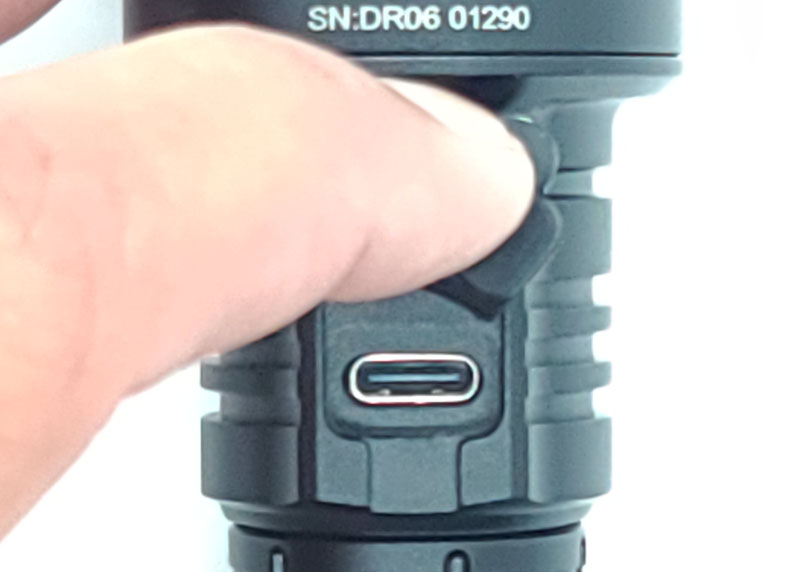 Setup
When the flashlight arrives, it is partially unscrewed to ensure that the battery cannot drain.  Once you screw the halves tightly together, charge it up and you're ready to light the world.
Performance
To operator the flashlight and switch between modes, everything is controlled via a single button as follows.
When off, press four times quickly to engage/disengage lock mode.  When locked, the button will not turn on the light.
When off, hold the button to engage firefly (0.5lm) mode with a 106-hour runtime.
When off, click once to turn on to the last-used standard lighting mode.
When on, hold to cycle through the three standard lighting modes

Low, 21lm, 12-hour runtime
Medium, 96lm, 4-hour runtime
High, 235lm, 80-minute runtime

When off or on in any mode, double-click to engage turbo mode, 680lm, 70-minute runtime
When off or on in any mode, triple-click to engage strobe mode, 680lm, 30-minute runtime
When in any mode, single-click to turn off
The proof of a flashlight is in the light it produces, so let's take a look at the Catapult Mini's output.
For testing, I once again used the inside of our closet for near-total darkness.
Let's start with the 0.5lm firefly mode.  This is great as a night light. With a runtime of 106 hours, perfect as an emergency light.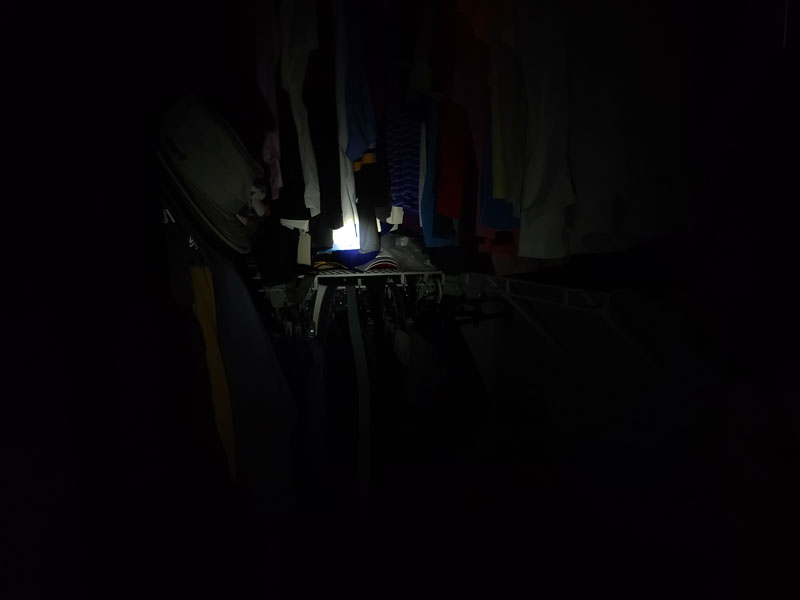 Dialing up to low (21lm), we see a bit more.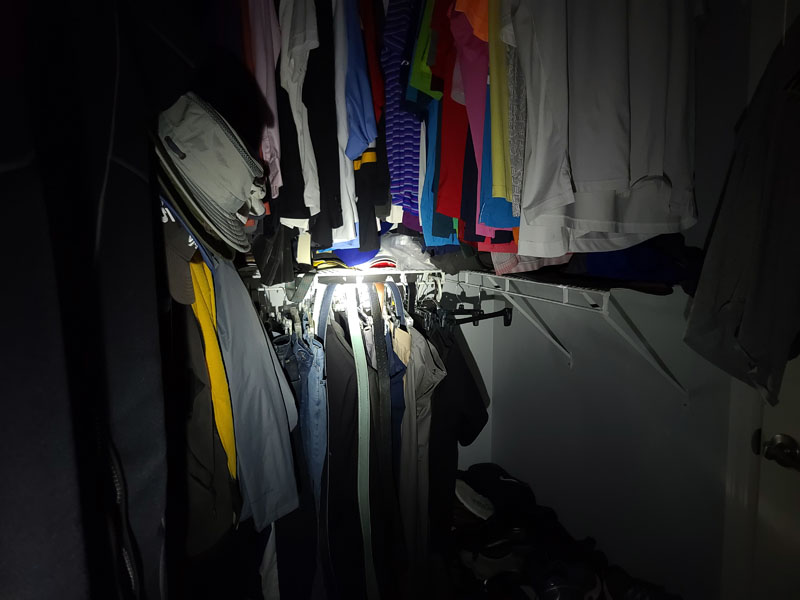 Jumping to medium (96lm), more becomes visible.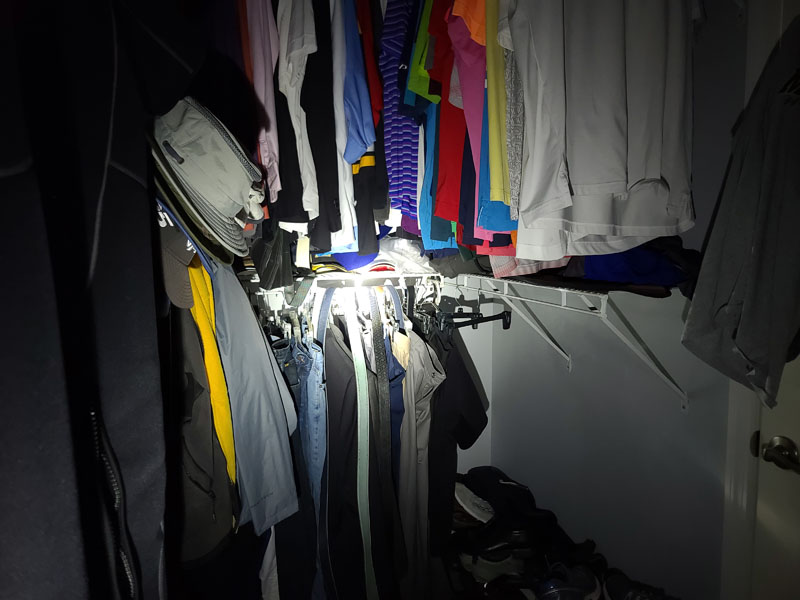 On high (235lm), we see even more.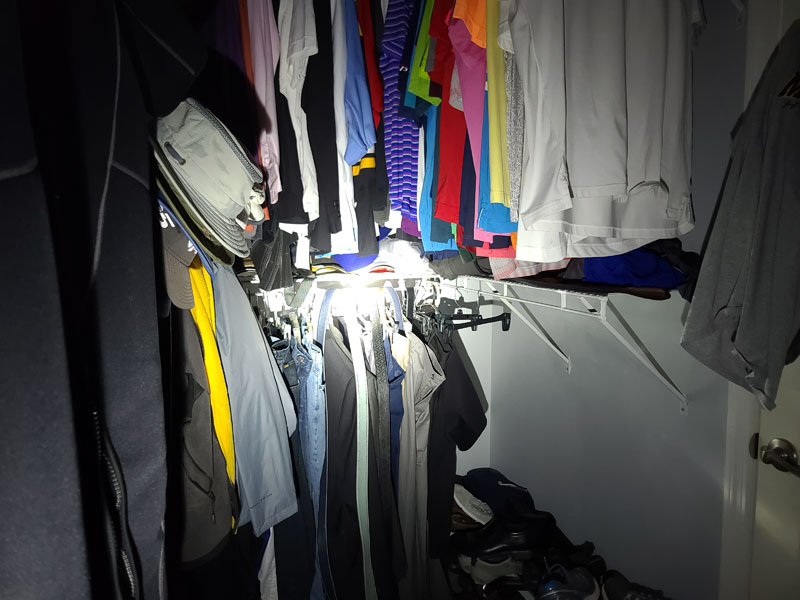 Finally, we max out on turbo (680lm) for the brightest view.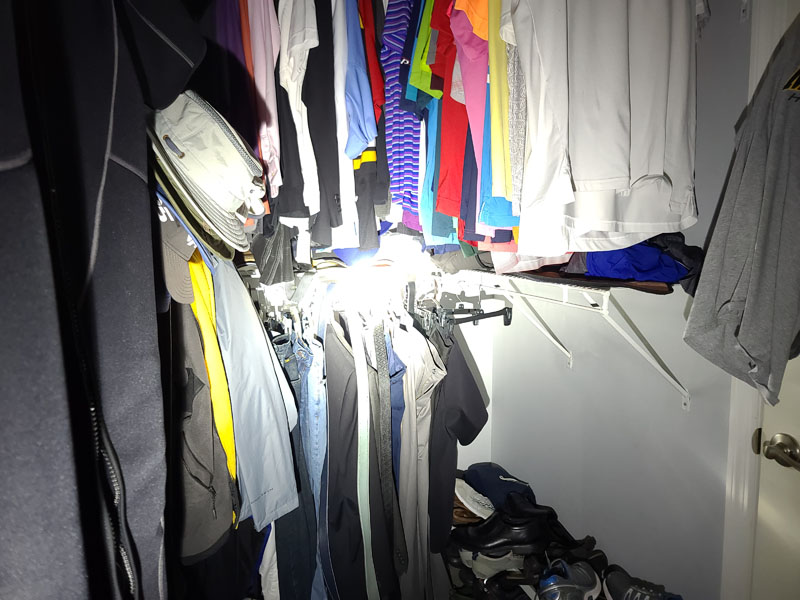 One thing to note is that is more of a spotlight than a floodlight.  The beam is quite narrow.
Here is a photo of the beam on a wall about 12-feet from the flashlight.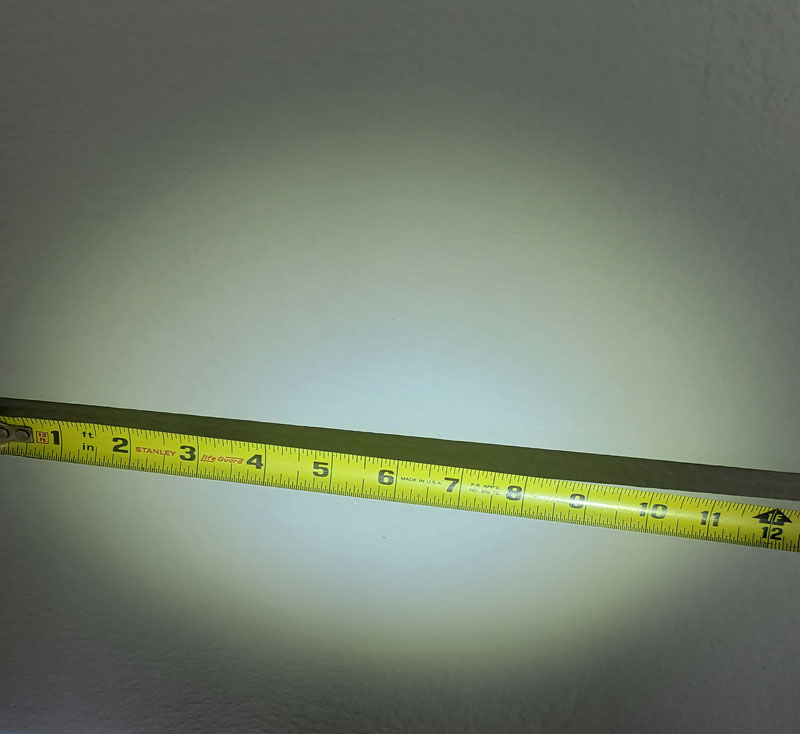 The usable beam only was about a foot wide at a distance of 12-feet.  That doesn't light up a large area, but what it does light, it lights well.
What I like
Really good build quality
Tiny size
Good, albeit narrow light output.
What I'd change
I prefer more of a floodlight that lights a wide area
Final thoughts
If you're looking for a tiny, pocketable, EDC flashlight, look no further than the Thrunite Catapult Mini.  Even with its narrow beam, it throws a ton of light for its size and offers great runtimes. This is a great little light to toss in a backpack, keep in your car, or even carry in your pocket. With its multiple lighting modes, it is a versatile little light that thinks it is a much larger light.
Price: $49.99
Where to buy: Amazon; Also on sale at Thrunite for $44.95
Source: The sample of this product was provided by Thrunite.