We use affiliate links. If you buy something through the links on this page, we may earn a commission at no cost to you. Learn more.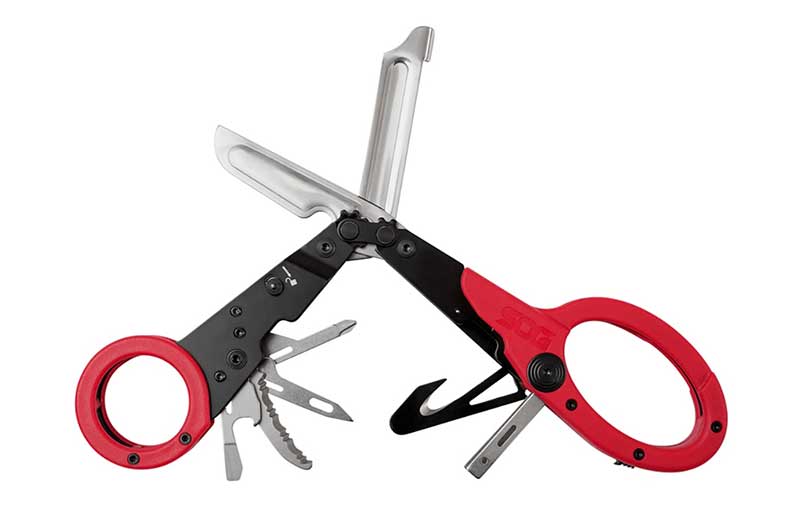 NEWS – If you feel like the scissors that are included in most multi-tools or multi-bladed knives are just an afterthought and not very useful, then you should check out the ParaShears from SOG and Raptor shears from Leatherman. Both of them are like scissors on steroids and feature extra tools that turn these folding pairs of shears into actual multi-tools. They are designed for EMS and other emergency responders and have a folding design that makes them pocketable while including other tools in their handles.
SOG ParaShears include 10 extra tools: Inch ruler, MM ruler, line cutter, glass breaker, tweezers, #1 Phillips, bottle opener, medium flathead, awl, rope cutter, and O2 wrench. While the Leatherman Raptor includes 5 extra tools: a strap cutter, a ring cutter, a ruler, an oxygen tank wrench, and a carbide glass breaker
The SOG ParaShears is priced at $74.95 and is available directly from SOG and from Amazon. The Leatherman Raptor is a little bit more expensive at $79.95 from Amazon.