We use affiliate links. If you buy something through the links on this page, we may earn a commission at no cost to you. Learn more.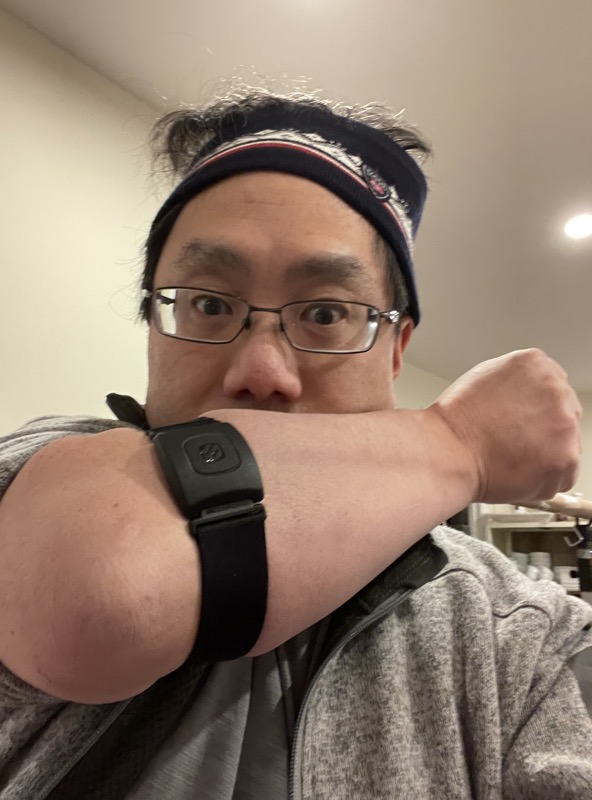 REVIEW – I strongly dislike exercise (see photo above). However, I do like my indoor rower (or "erg" for you crew fans) which is something I fell in love with in college. My particular machine has a heart rate monitor receiver, but that usually means supplying your own chest strap, which always felt slightly burdensome and inconvenient. Enter the Scosche Rhythm+ 2.0 armband heart rate monitor!
What is it?
The Rhythm+ 2.0 is another addition to Scosche's line of arm-mounted heart rate monitors. It's worn either just below or just above the elbow, not at the wrist.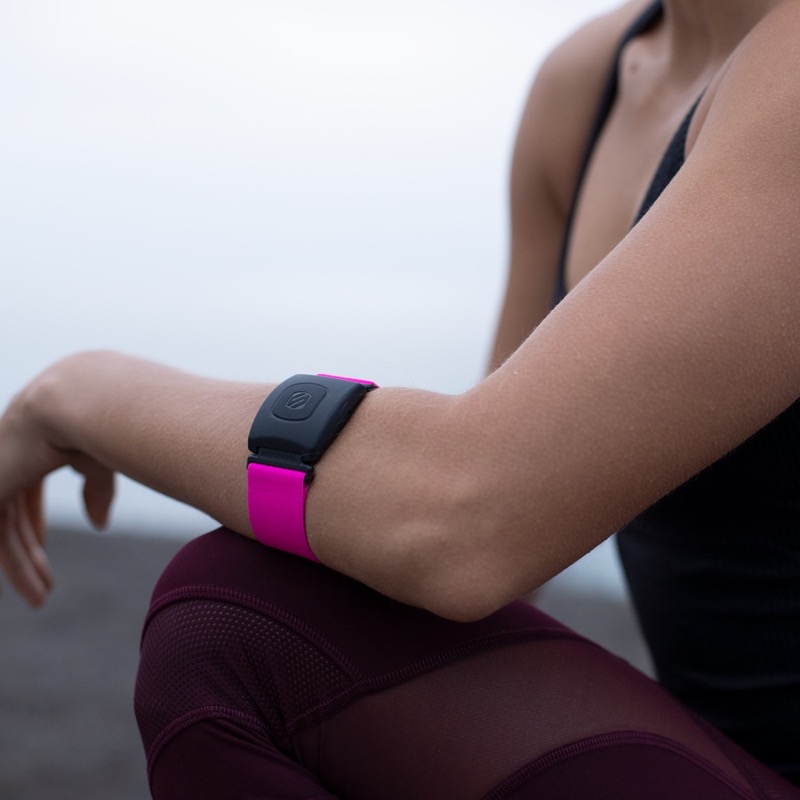 Instead of the usual electrical sensors that most chest straps rely on, the Rhythm+ 2.0 uses a series of green and yellow LED sensors similar the Apple Watch and other wearables.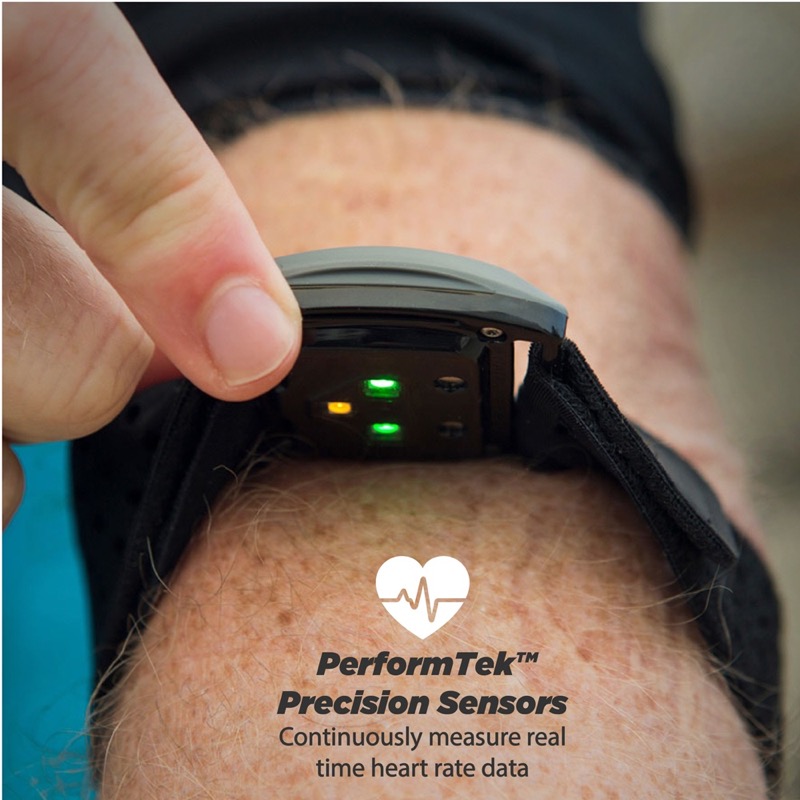 What's in the box?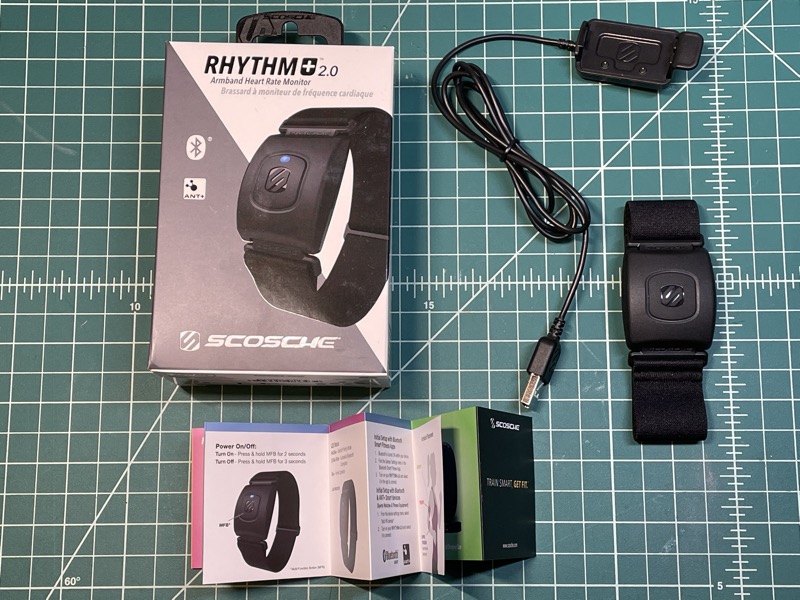 Arm monitor and strap
Charging dock (USB)
Brief instructions
Hardware specs
IP68 Waterproof construction: Submersible up to 1 meter
Breathable lightweight armband: No chest strap required
Hyper-Accurate: Patented optical sensor technology
App Friendly: Works with hundreds of apps
Bluetooth Smart & ANT+: Works with virtually any device
100ft. Range: Workout up to 100ft. away from your device
24 Hour Battery Life: Internal rechargeable battery
Green/Yellow Optical Sensors: Superior measurements compared to only green sensors
Design and features
Here are the charging dock and the underside of the monitor. Notice the three LED emitters and two charging prongs. In this photo, one end of the buckle is detached. It simply snaps on.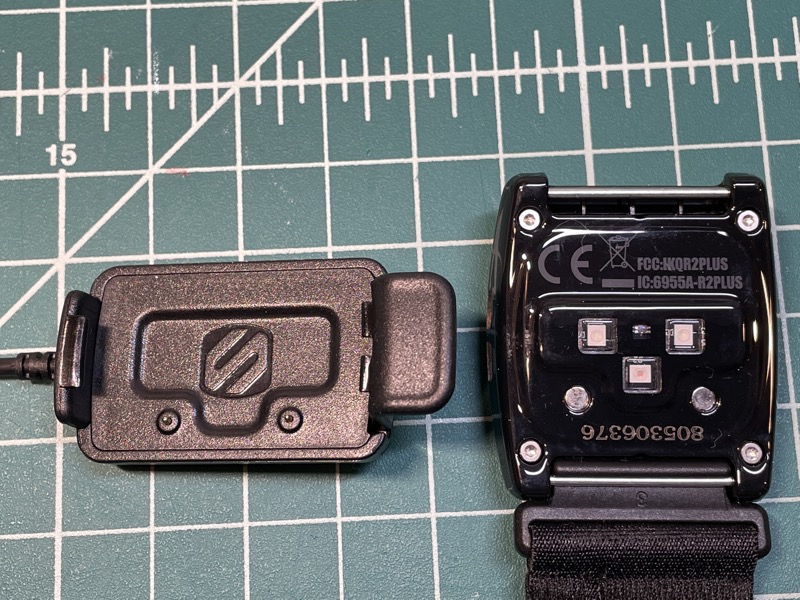 Speaking of straps, you're not limited to boring black. Of course, they're sold separately, but the strap is soft, stretchy and very comfortable. This is a nice change from the stiff plastic chest straps I've tried in the past which can be VERY cold to slip on!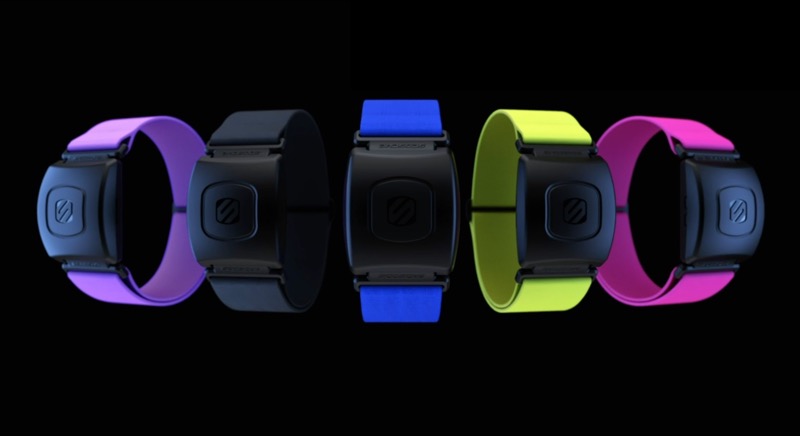 Setup
The monitor charges in the dock and snaps in place. Sorry, no fancy mag-charging!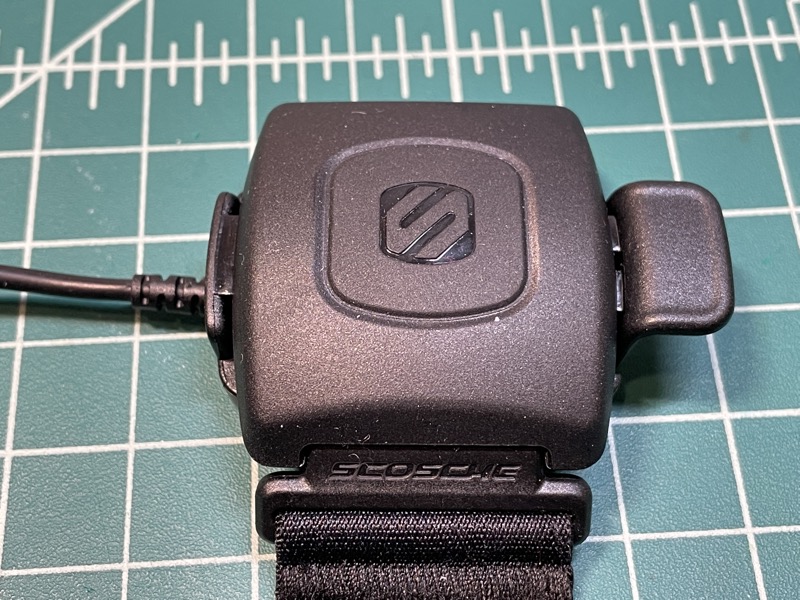 An LED under the multi-function button glows either red (charging) or blue (full).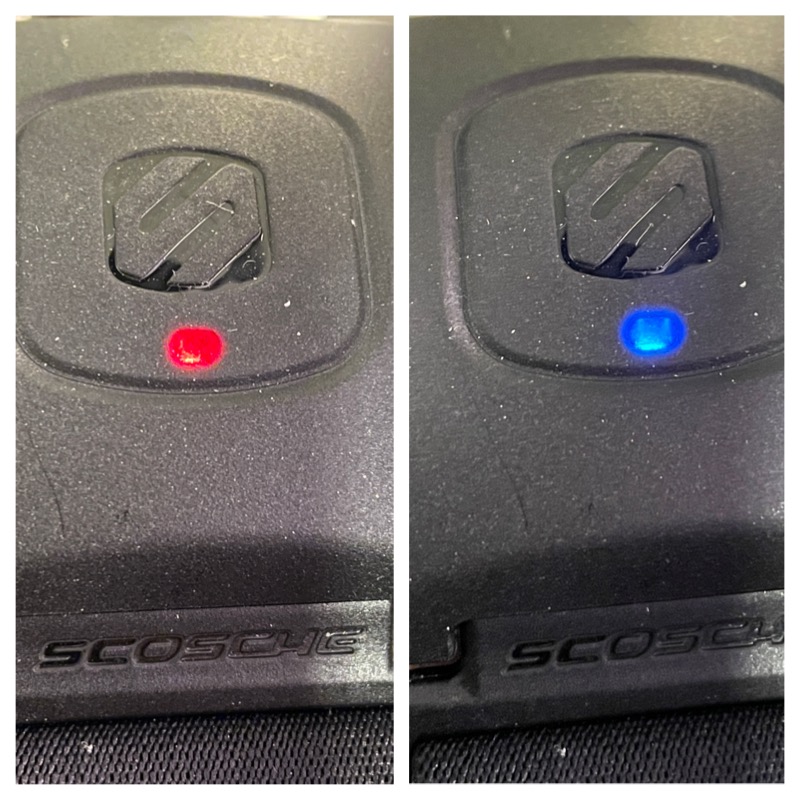 This is a stock photo of my indoor rower. There's a little screen at the top.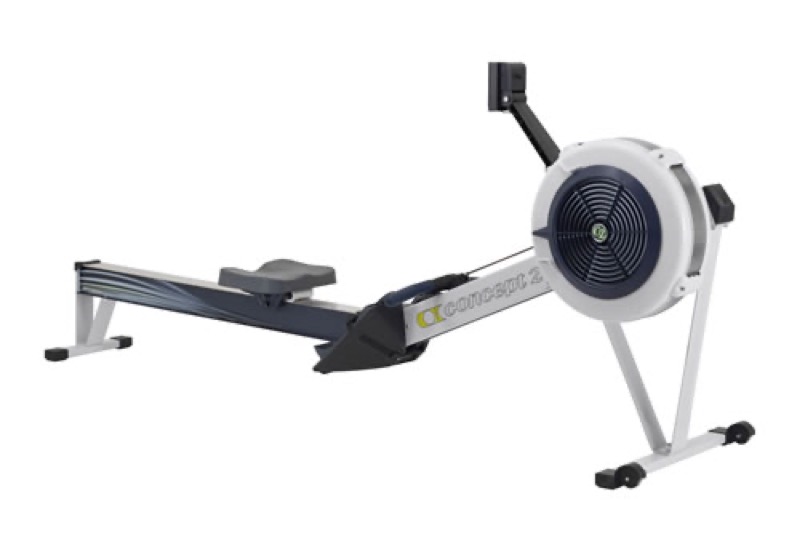 In the case of the Concept 2 PM5 display, I'm shown two connectivity options. It actually sees both Bluetooth and the ANT+ radios on the Rhythm+ 2.0. I tried both, and they both work just fine.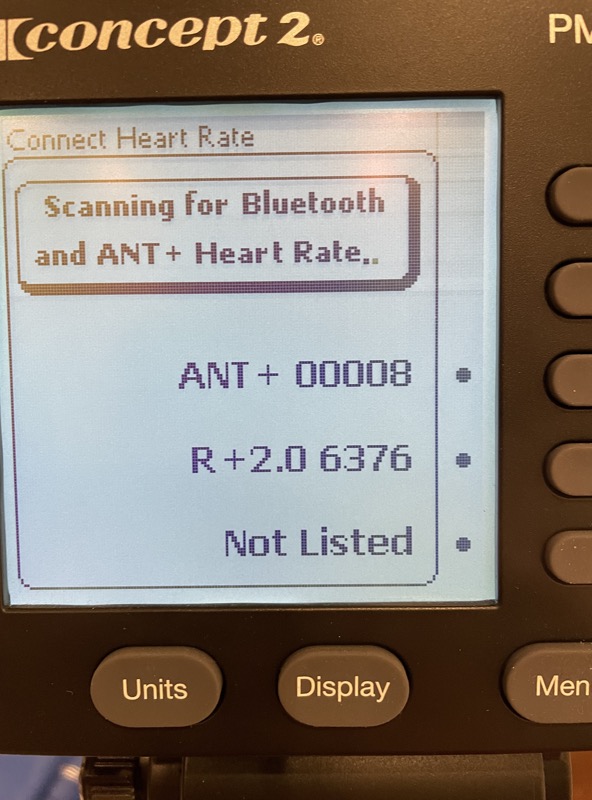 It works! On this screen, heart rate is displayed in the lower right corner.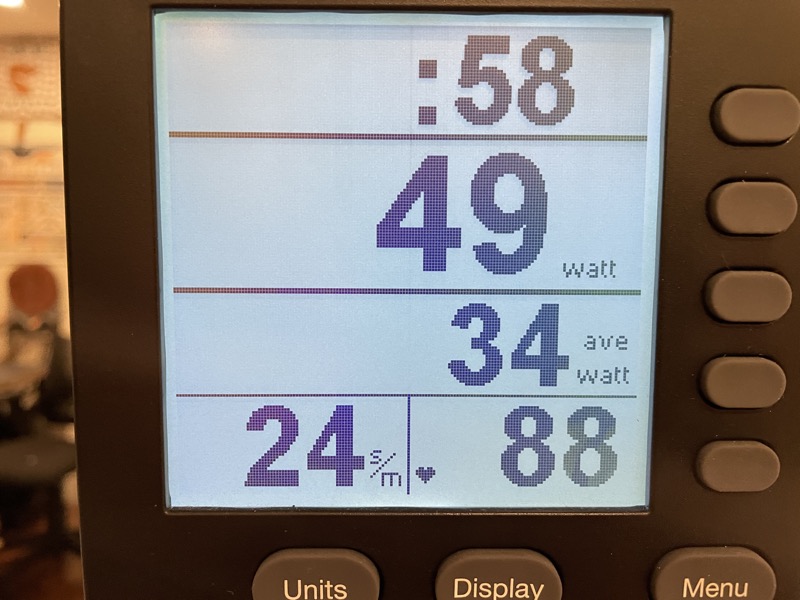 Performance
I found the wristband MUCH more comfortable to use than a chest strap. The LED under the multifunction button is a nice touch, versus some chest straps that leave me wondering "is this thing on?" I always thought optical (light) based heart rate devices weren't as accurate, but I suppose that would be true of any device if they shift around. In my testing, I actually discovered I was wearing the armband way too tight. Even after loosening it, it stayed put. Of course, I'm rowing and not swinging my arms in an arc, so it may depend on your activity.
I don't have a good way to test accuracy other than counting heartbeats and dividing by time the old-fashioned way. The second best method I had on hand was with a fingertip pulse oximeter, which also uses light to measure heart rate. The two were usually within a few BPM of each other which isn't surprising.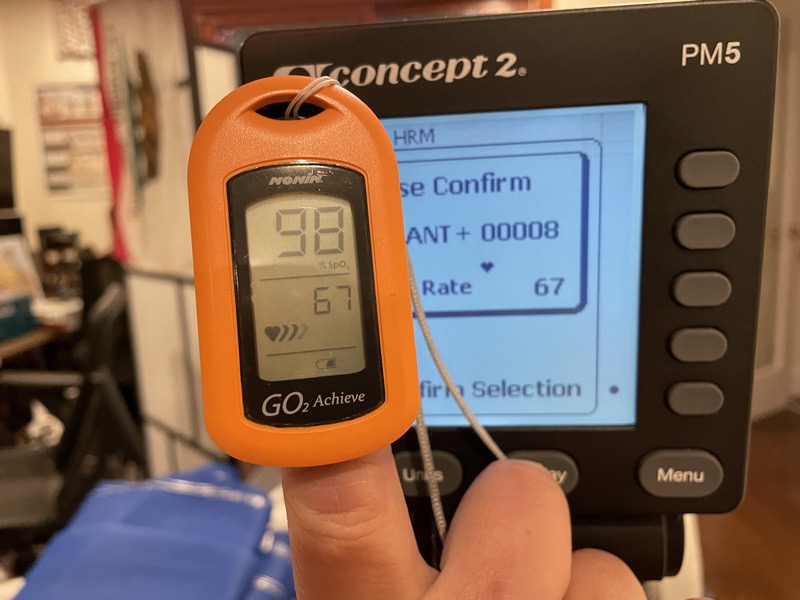 What I like
Comfortable
No more licking the chest strap (ew)
Bluetooth and ANT+ compatible
What I'd change
A multi-LED "fuel gauge" for the battery like the Scosche Rhythm24 would make this perfect.
Final thoughts
I wish I had known about wristband monitors like the Scosche Rhythm+ 2.0 armband heart rate monitor earlier. I thought I was stuck with gross "lick the strap" chest monitors that work better once I'm drenched in sweat. Now I have one fewer excuses to get some exercise! It's okay, that's a good thing.
Be sure and check out our other health and fitness gadget reviews.
Price: 79.99
Where to buy: Scosche and Amazon this Spring
Source: The sample of this product was provided by Scosche.