We use affiliate links. If you buy something through the links on this page, we may earn a commission at no cost to you. Learn more.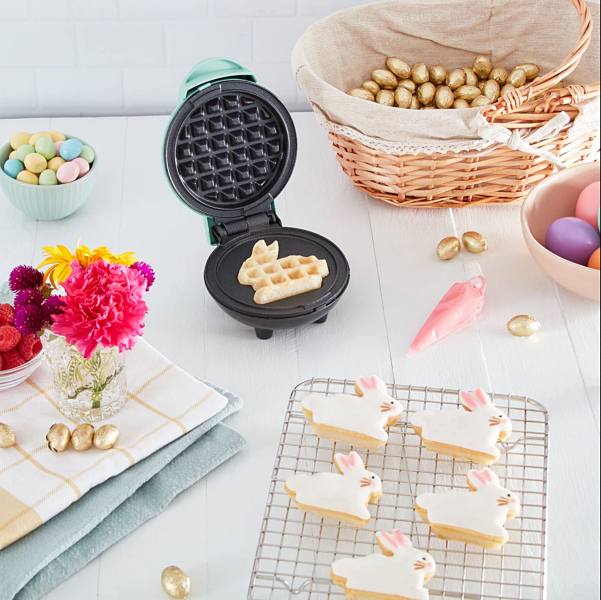 NEWS – Who doesn't like waffles?! How about waffles shaped like cute little bunnies? That's right, thanks to the Dash mini waffle maker, you can make bunny-shaped waffles just in time for Easter.
Like other Dash Mini cookers, the Dash Bunny Mini Waffle Maker allows you to make snack-sized waffles in just minutes.
The mini waffle maker makes 4-inch waffles and includes a bunny mold on the lower plate. It is easy to use, requiring no setup. All you have to do is plug it in. And dual nonstick cooking surfaces help you lift your waffle with ease and make it easy to clean.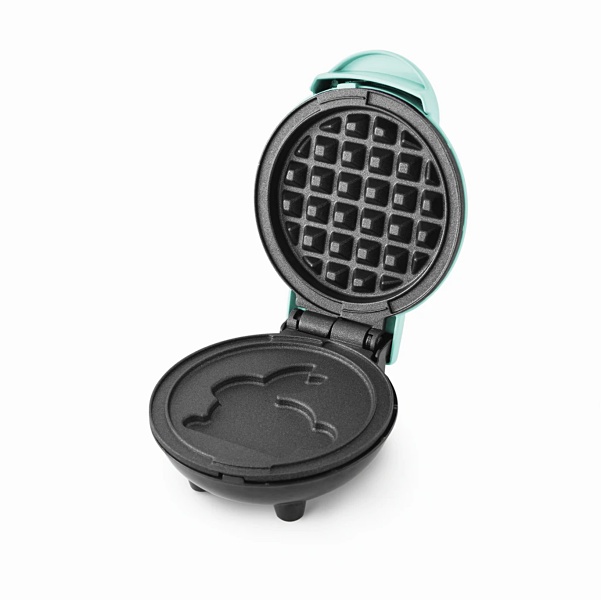 The waffle makers small size allows you to easily store the appliance on your countertop or in your kitchen cabinets.
The best part about the Dash Bunny Mini Waffle Maker, aside from the fact that it makes cute bunny waffles, is the price. It's only $10!
You can buy the festive springtime mini waffle maker for $9.99 at Bed Bath & Beyond and Target. Also, check out Julie's Dash Mini Cookers review where she puts several Dash Mini devices to the test.