We use affiliate links. If you buy something through the links on this page, we may earn a commission at no cost to you. Learn more.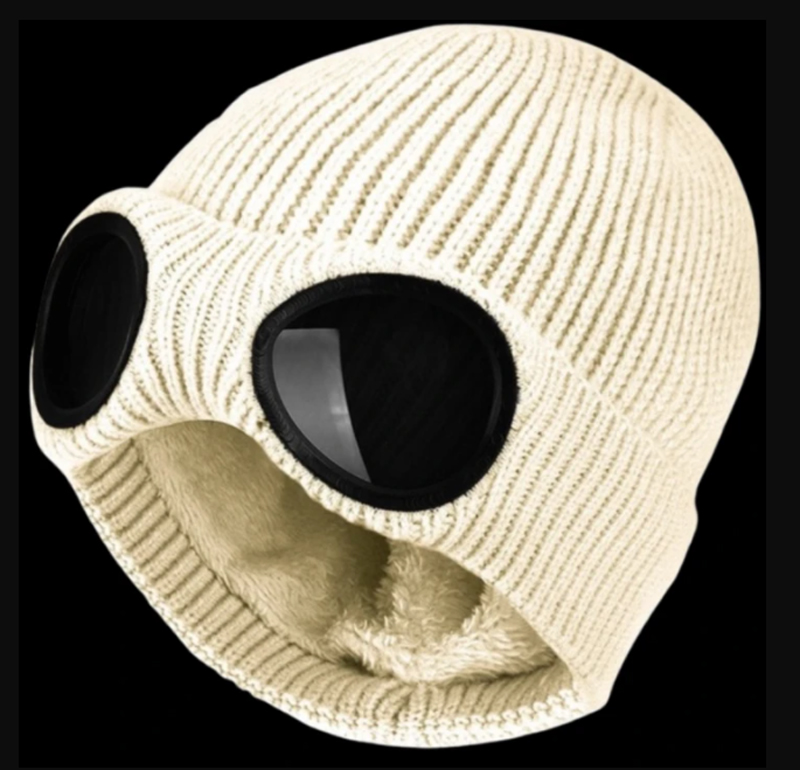 NEWS – What are Gadgeteers best know for?  Their technical prowess? Nah. Their amazing financial success?  Probably not.  No – it's their amazing fashion sense.  The catwalks of Paris and Milan pale in comparison to a sidewalk full of Gadgeteers!
Here's something that should be in every fashion-heavy Gadgeteer's wardrobe – the 4 Eyed beanie!
When worn up, the included lenses just sit on the front of the beanie.  But…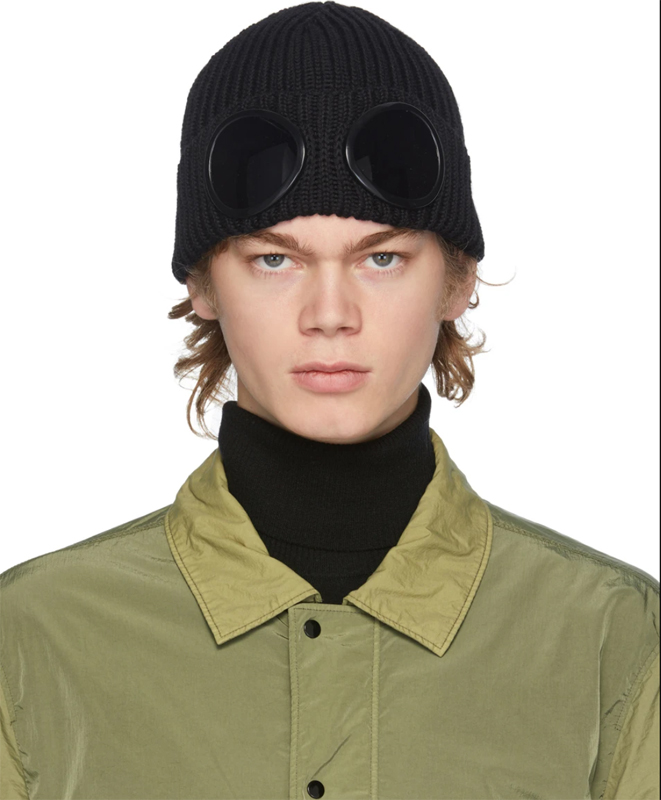 Flip them down and you get this super-cool fashionista look!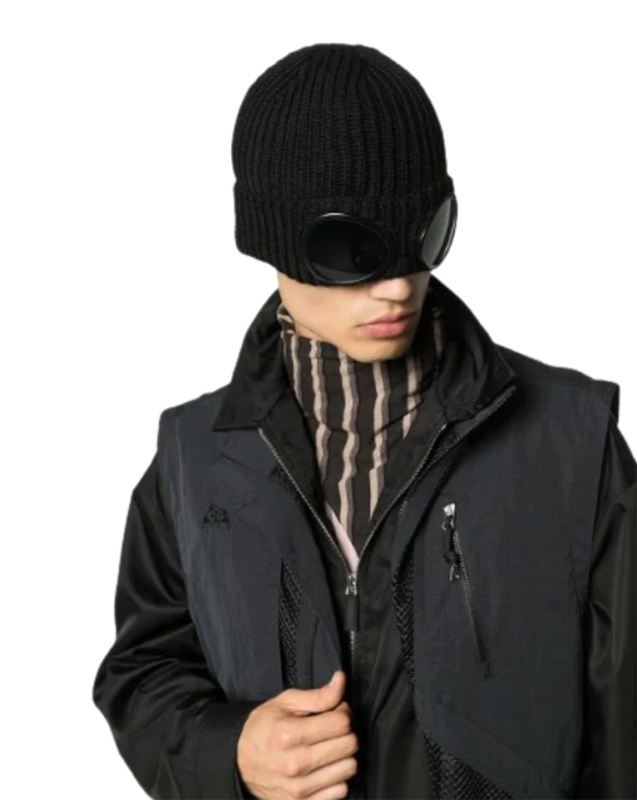 There's no need to carry extra sunglasses or goggles, as they're sewn right into the beanie!
The 4 Eyed beanies are crafted from ultra-soft heat-insulating fleece on the inside and tight double-ribbed wool on the outside and are available in a variety of colors.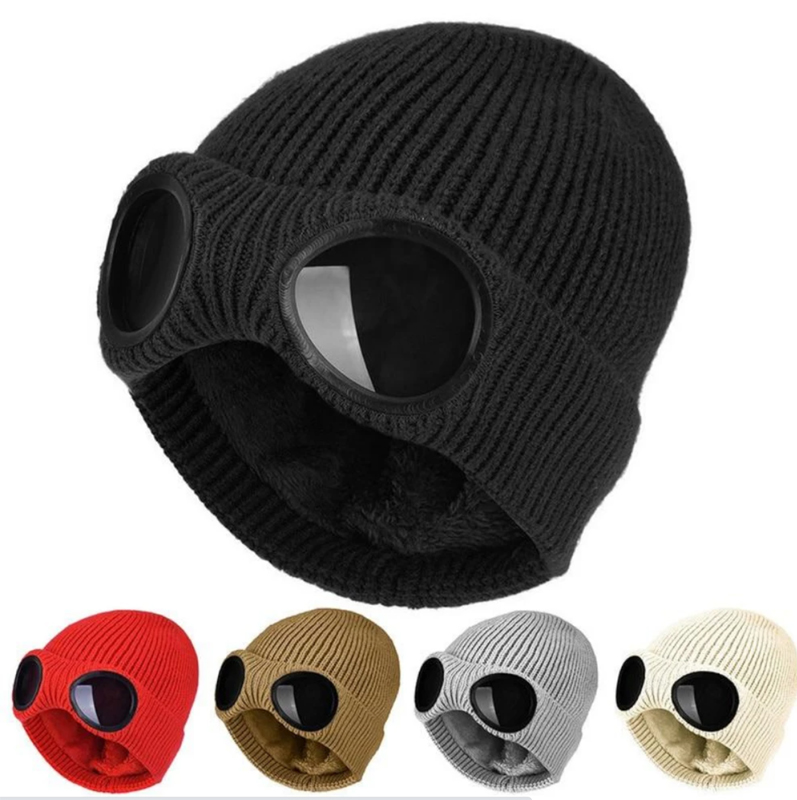 The anti-fog lenses are removable for easy washing. Practical uses for the beanie are skiing, snowboarding, biking, and any activity where a had and goggle make sense.
Here are photos of actual customers modeling the goods!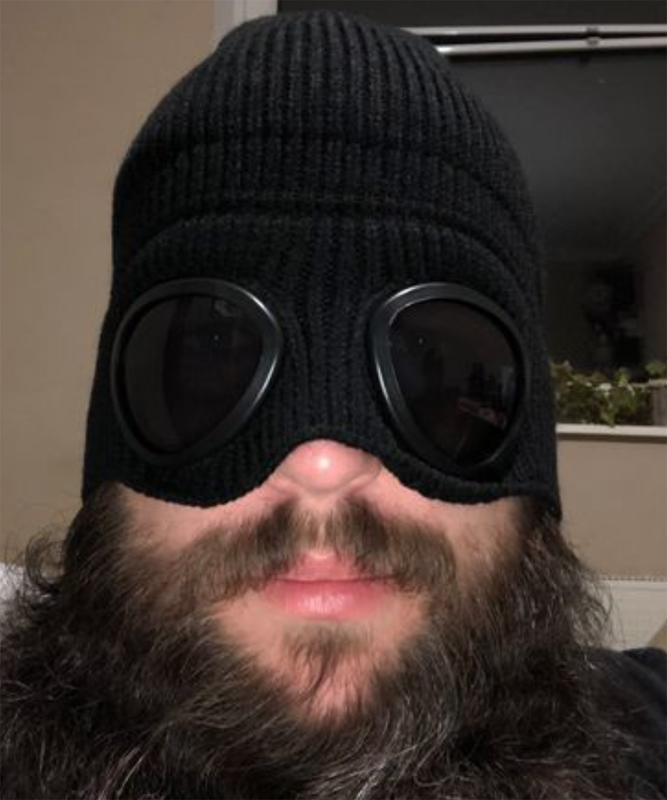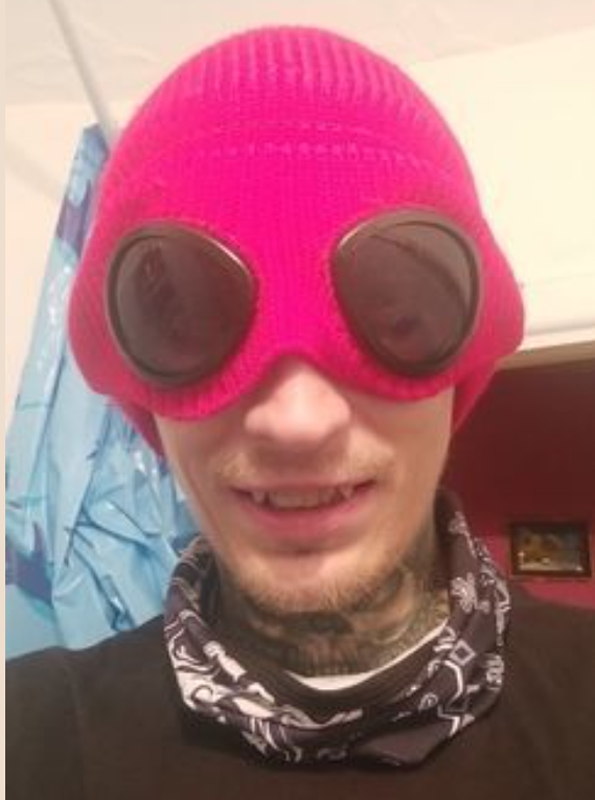 One of them suggested this could be a good Deadpool costume piece.
The 4 Eyed beanie retails for $39.99, but are currently on sale for $24.99.  Interested in setting the next fashion trend? Visit 4eyed.co for more information.