We use affiliate links. If you buy something through the links on this page, we may earn a commission at no cost to you. Learn more.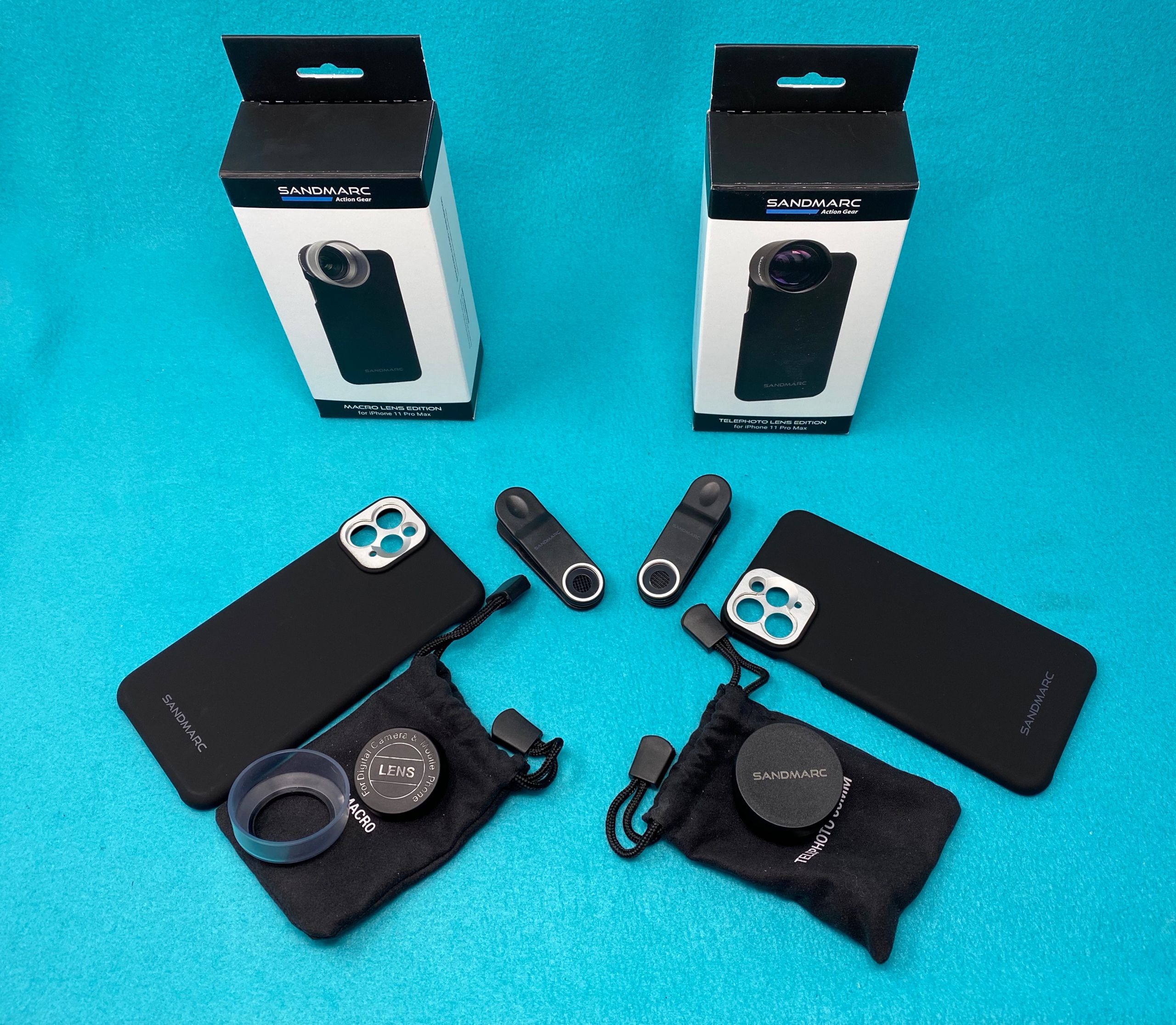 REVIEW – Photography has entered another new age. With each move, from glass to tin to film to electronic sensors, changes arose in how images were captured. Now, we are in an era of Computational Photography, where large-scale computing within our tiny phones can put together data from those sensors and construct images of nature with less lens power than previous cameras. But what if you could add better lenses to your powerful computational cameras? Sandmarc is one company that is helping "phone photographers" add more lens reach to their devices. I was sent their Macro Lens Edition and Telephoto Lens Edition to test with my new iPhone 11 Pro Max. Let's dig into what these tools can do.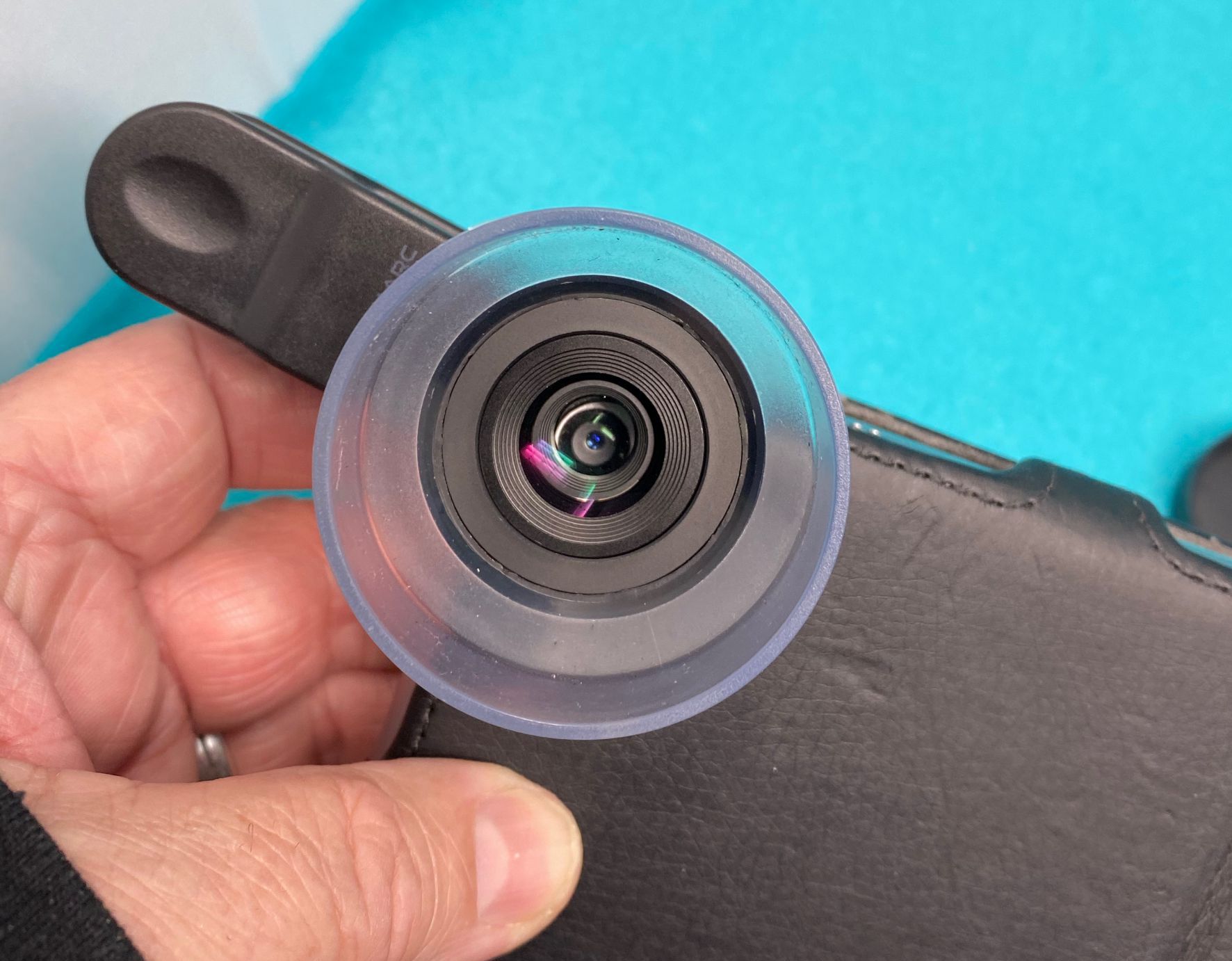 What is it?
The Sandmarc Lens Edition is a lens system for smartphones and other devices that includes a case with special fittings for the lens, as well as a clip-on adapter for use with other devices or cases.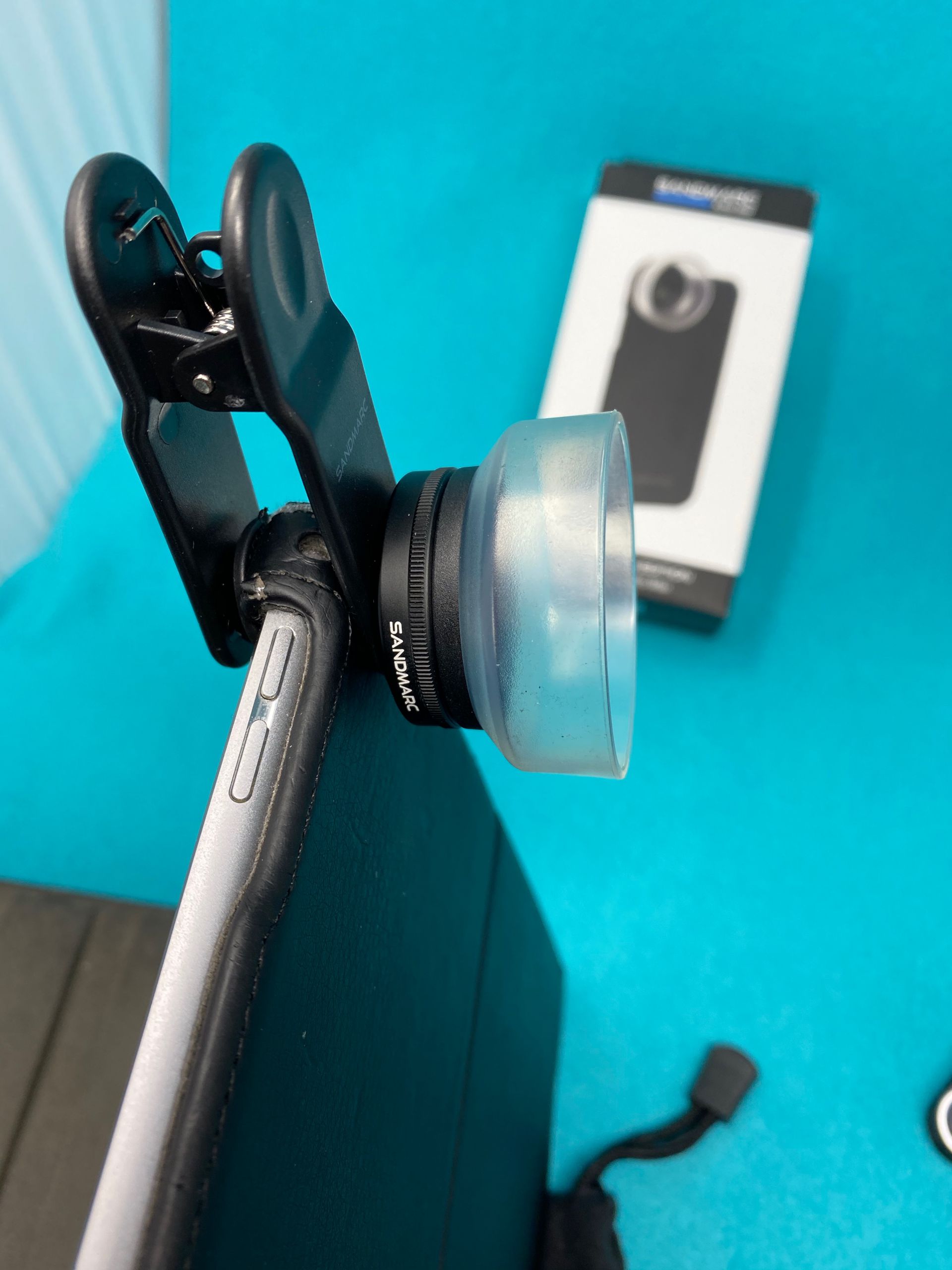 What's in the box?
Custom case for your device – many models available
The Lens itself
Lens covers (front and rear)
Microfiber carrying bag
Small lens cloth
Attachment clip for other devices or cases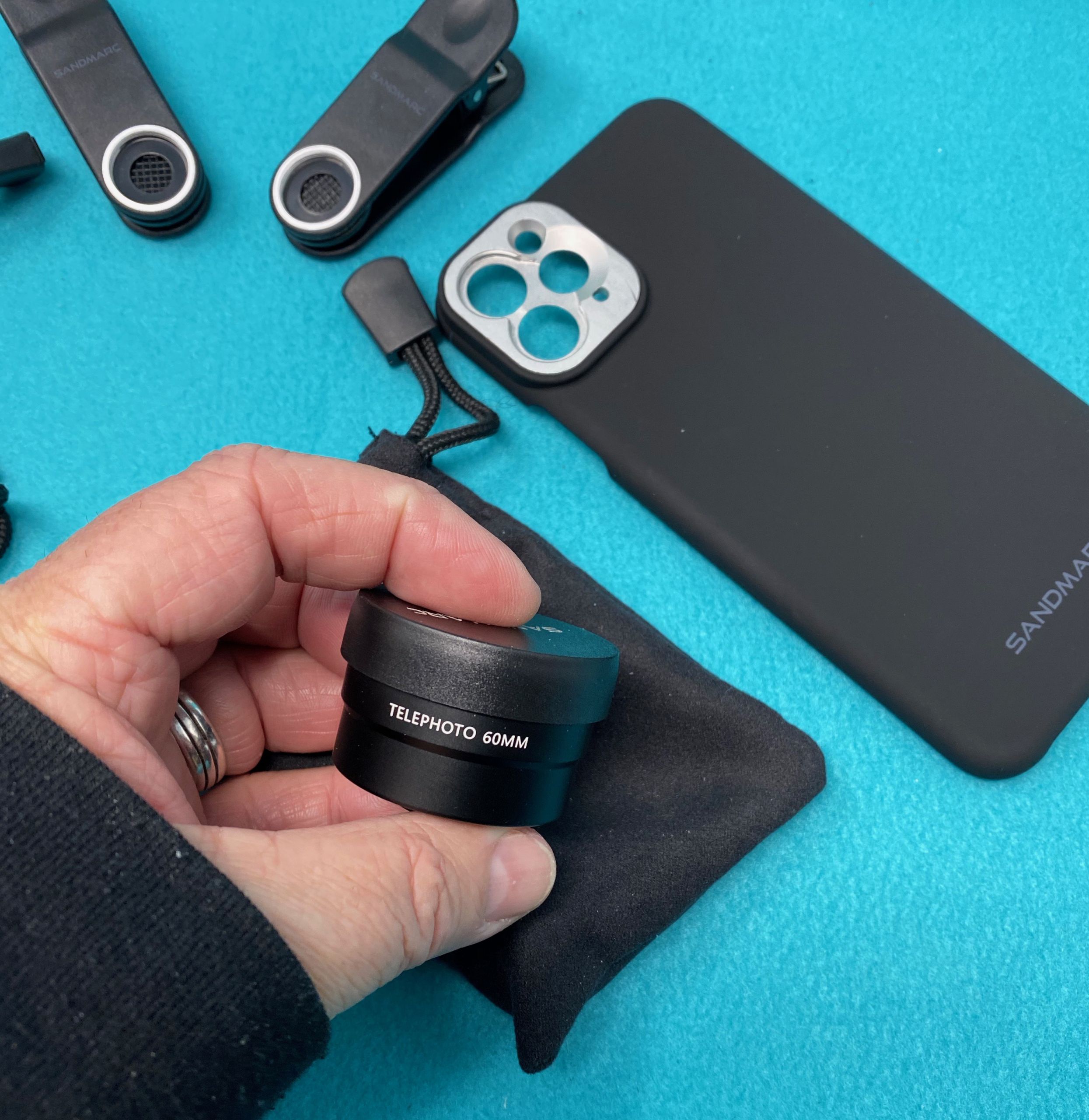 Hardware specs
Each lens comes in a retail-ready box with a case for the phone, a soft travel bag, a lens cloth, and a clip that allows the lens to be connected to almost any device. The cases and clips can be used with all devices, so if you have a photo-buddy with a different device, order one type lens case for yours and another case type and lens for theirs. You'll then each have a case, and two lenses to share!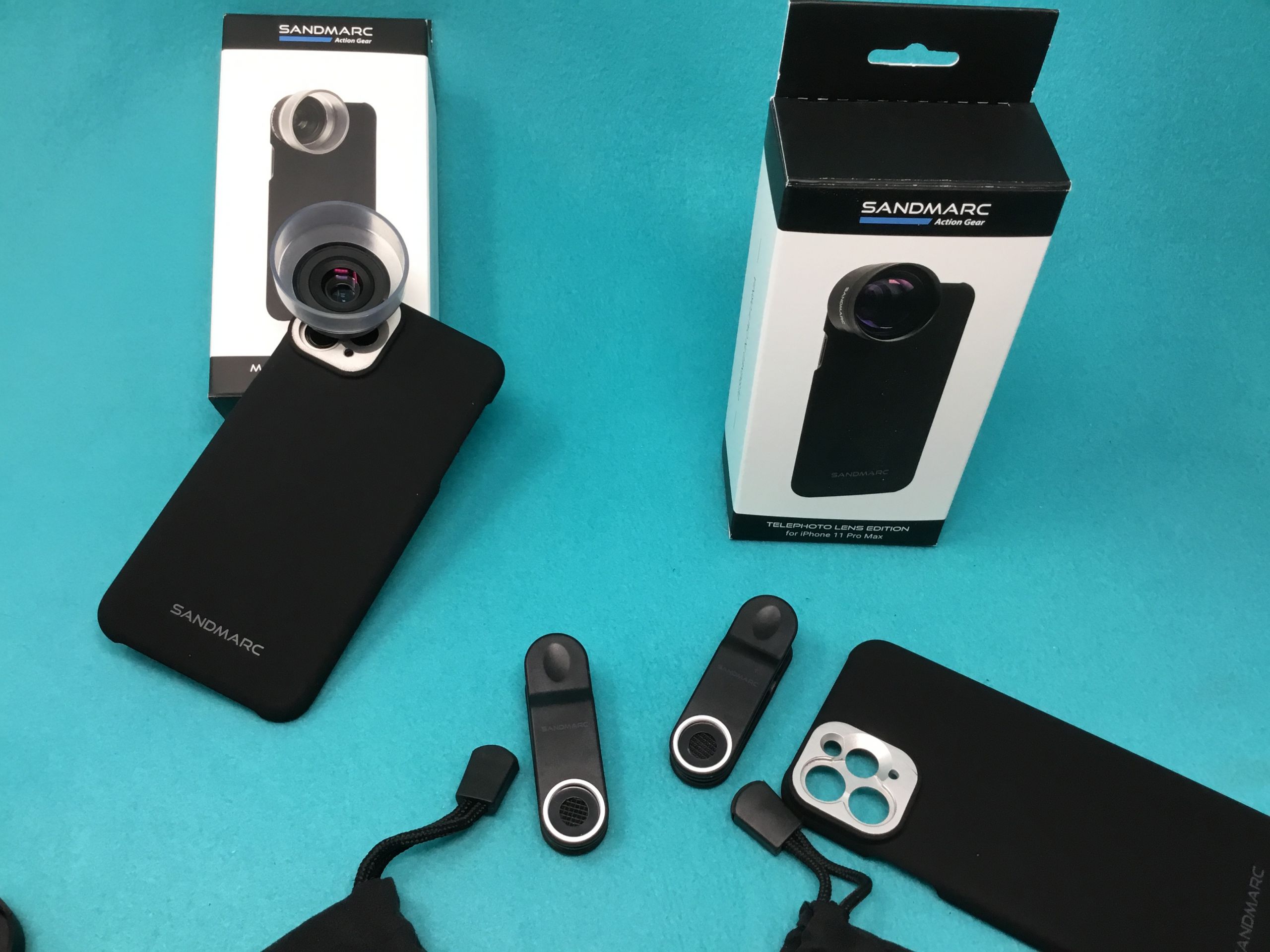 The case of the lenses is made from high-quality aluminum, and the lenses themselves are multi-coated glass for clarity and to avoid color aberration. They have a nice heft to them, which lets you know they are made with quality materials.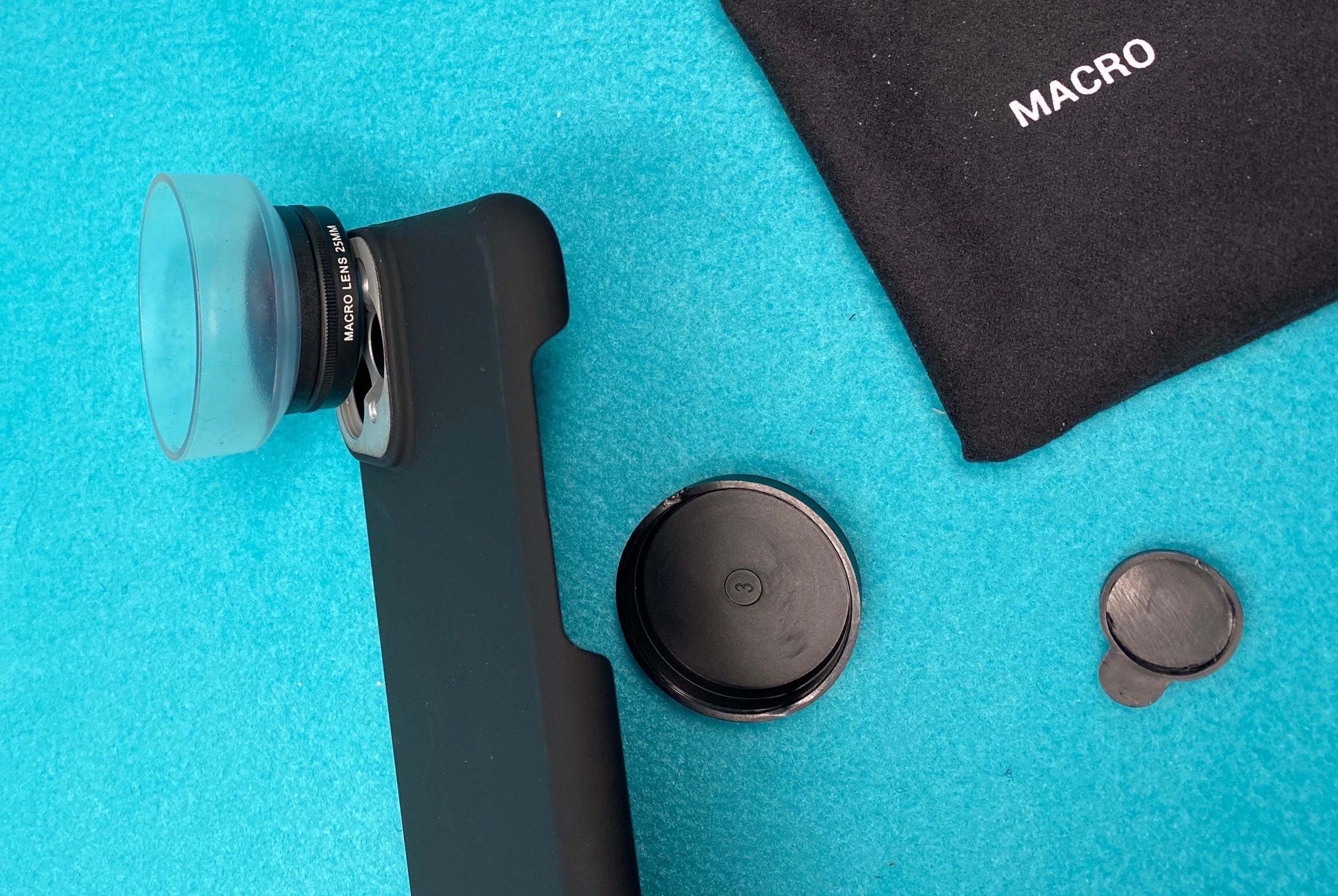 Design and features
Since around the time of the iPhone 4, lens makers have realized that smartphone camera sensors were worthy of better glass. I remember several clip-on lens systems from this era, and the number of options for add-on lenses has only been increasing. Sandmarc first made lenses for the iPhone 7 series, and have expanded forward since then. Many phone models are available with cases, but the clip that comes with the Sandmarc lenses deserves special mention. These clips are made with a molded-in threading of aluminum, just like the cases, so there's no chance of stripping out the threads.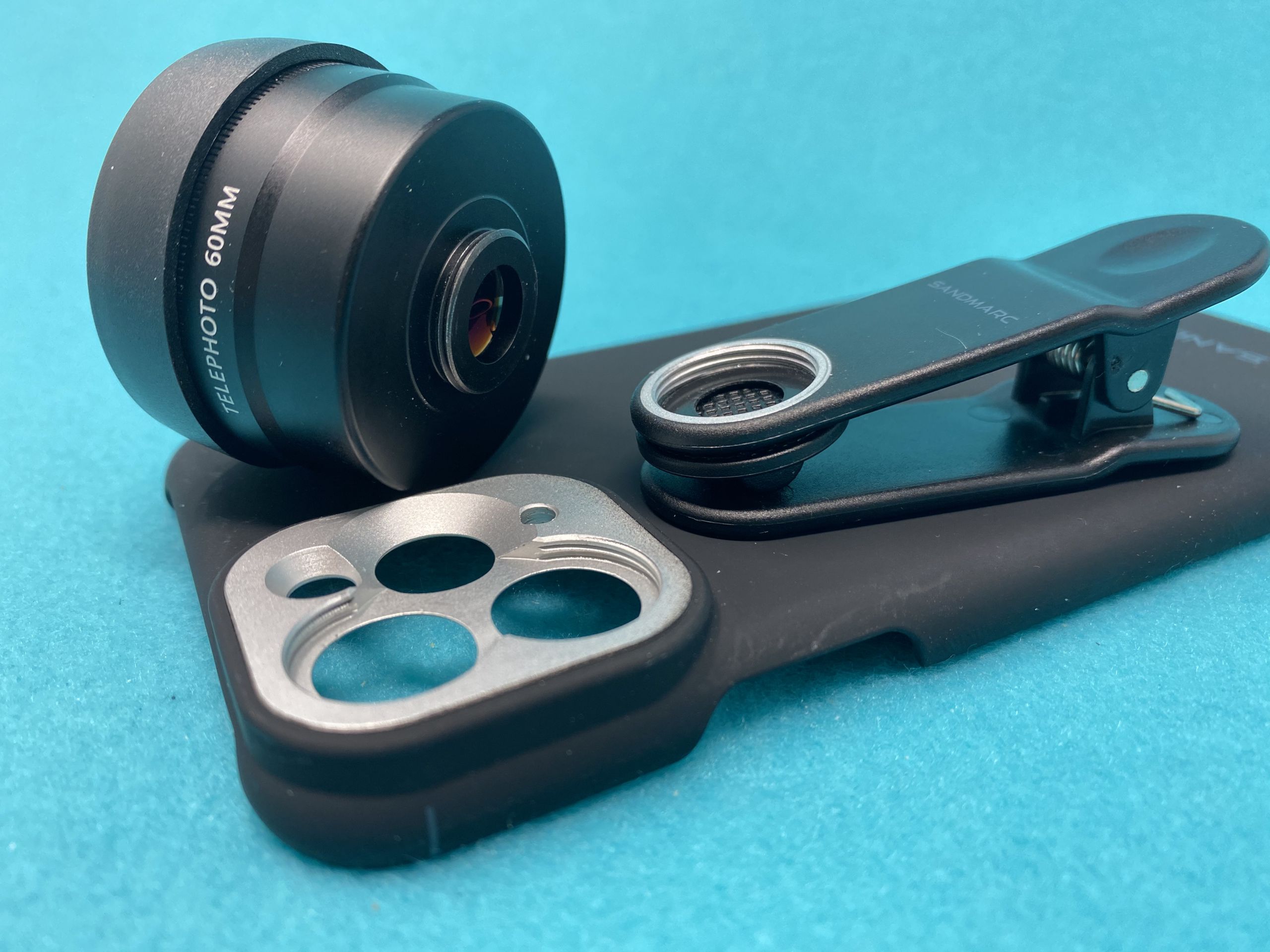 Not only is each clip made from strong polyurethane with a quality metal spring and hinge, but the side opposite the lens has a swivel-mounted, cushioned piece that keeps the clip solidly on your device. It also tightly seals the rear of the lens when you remove the clipped lens from your phone, so that you don't have to remove it and fiddle with the rear lens cap. (That's the macro lens capturing the clip mount and swivel in the shot below next to the other clip, to give you an idea of the magnification you get with the macro.)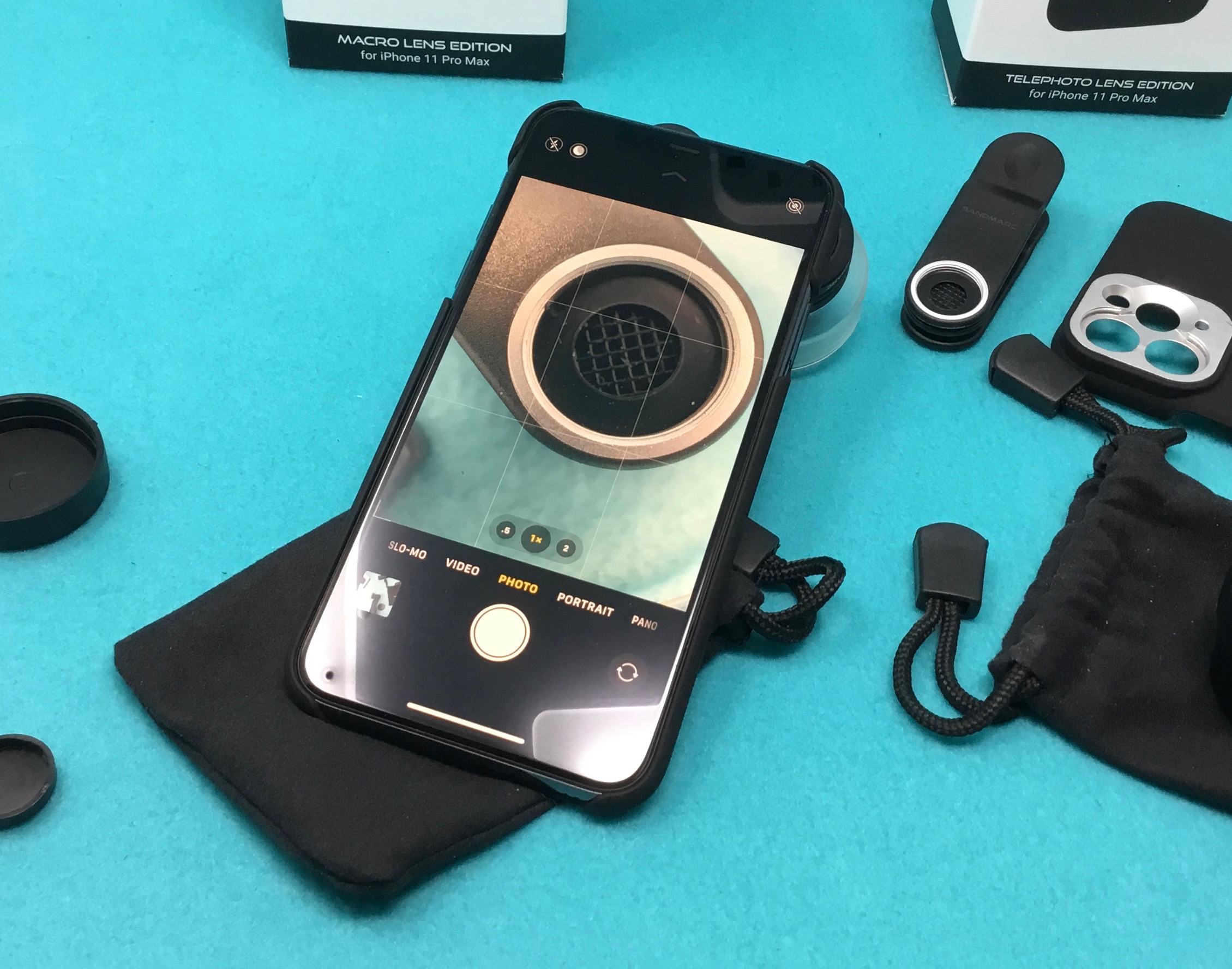 The clips can be used for older phones or less popular models that have no specific case made. In several of the photos for this article, I've clipped it to my original iPad Pro, which is still in a case. Worked like a champ!
Setup
The only needed set up is to install your phone into the case or the clip. The lens screws into the metal aperture on the case over the lens and is perfectly placed. If you just want to quickly use the lens without having to use the custom case, screw it into the clip and attach it to your phone/tablet as desired. If you're using a device that automatically changes between lenses, you will probably need to get a camera app that will allow you to lock into a single lens, or set your default app to not change between lenses. I ran into this with the default Photos app on my iPhone, which constantly takes data from all three lenses to use for computational image processing.
Performance
I have used clip-on lenses and filters on several different phones in the past, and have a setup that adds lenses that are always available on my phone case. The Sandmarc models are similar in concept, but very different in practice. Also, the iPhone 11 Pro series adds three different lenses (wide, ultrawide, and zoom) as well as computational imaging, which makes use of a single lens more difficult than on previous models. For the macro lens, this was not much of an issue. You really have to use a third-party camera app, but there are dozens available that give you great control. Take a look at a microfiber cloth below, with and without the macro lens.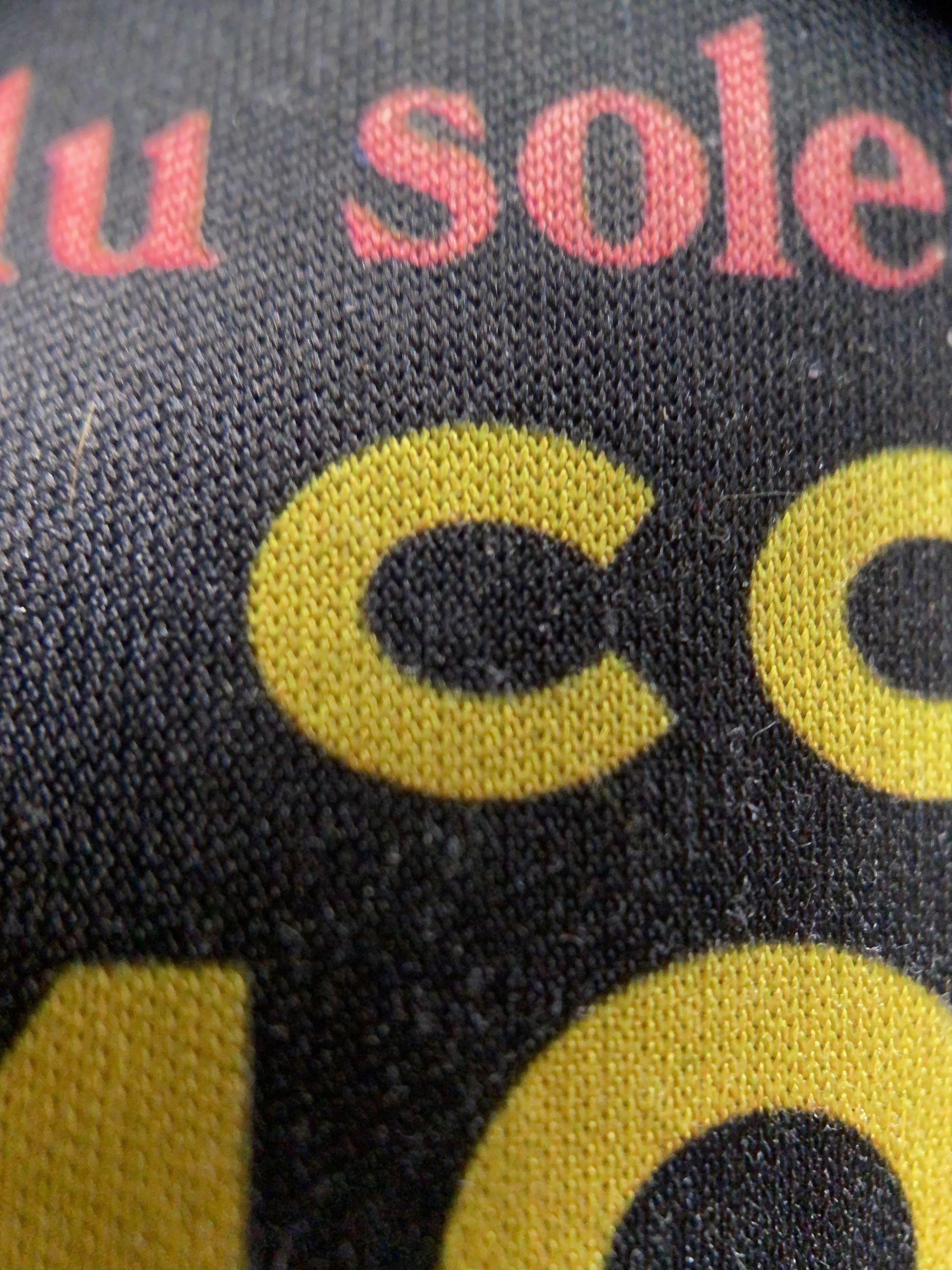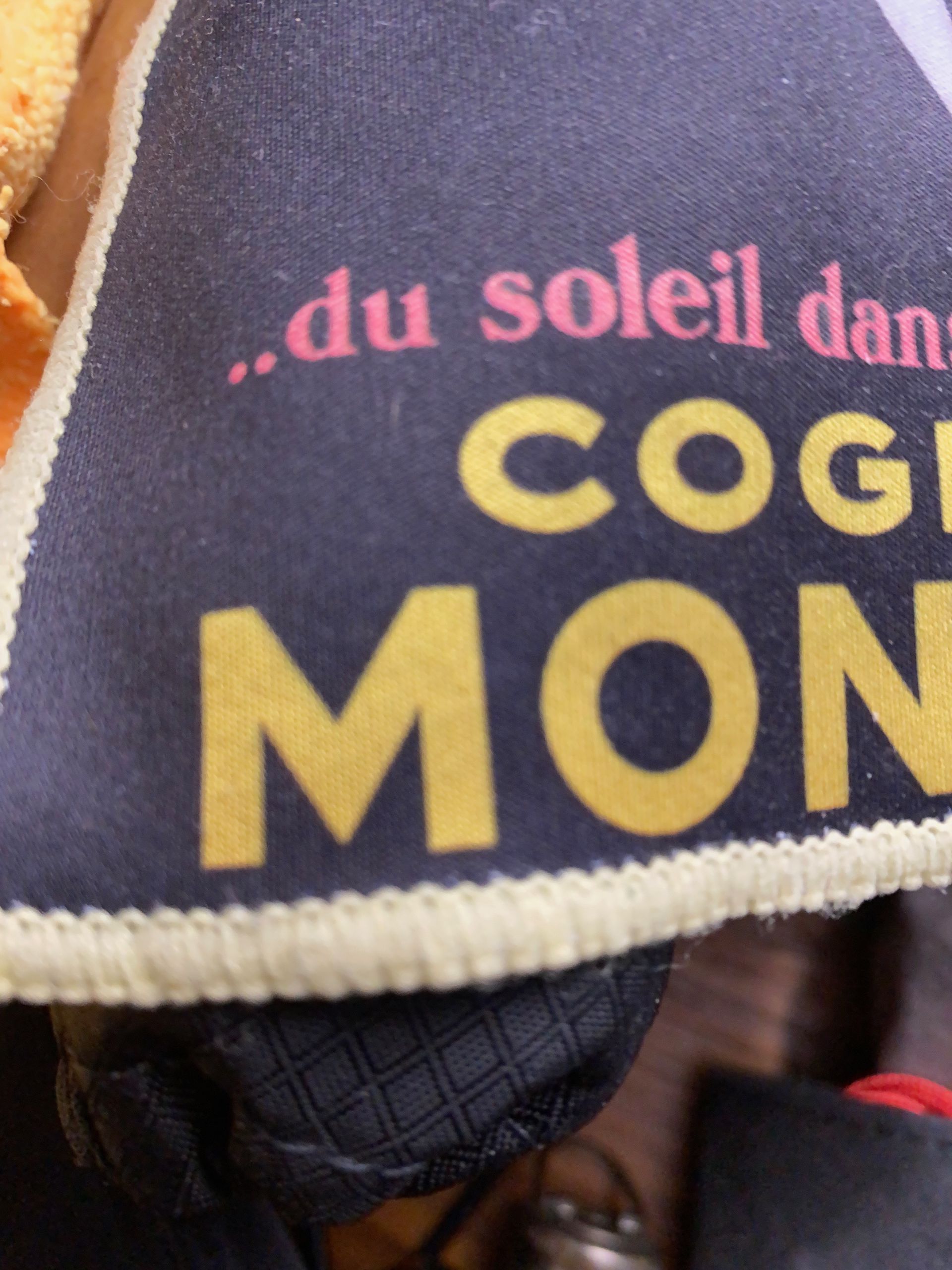 The telephoto lens gives quite a few different results, depending on which lens you choose to use. The Ultrawide gave the most difference: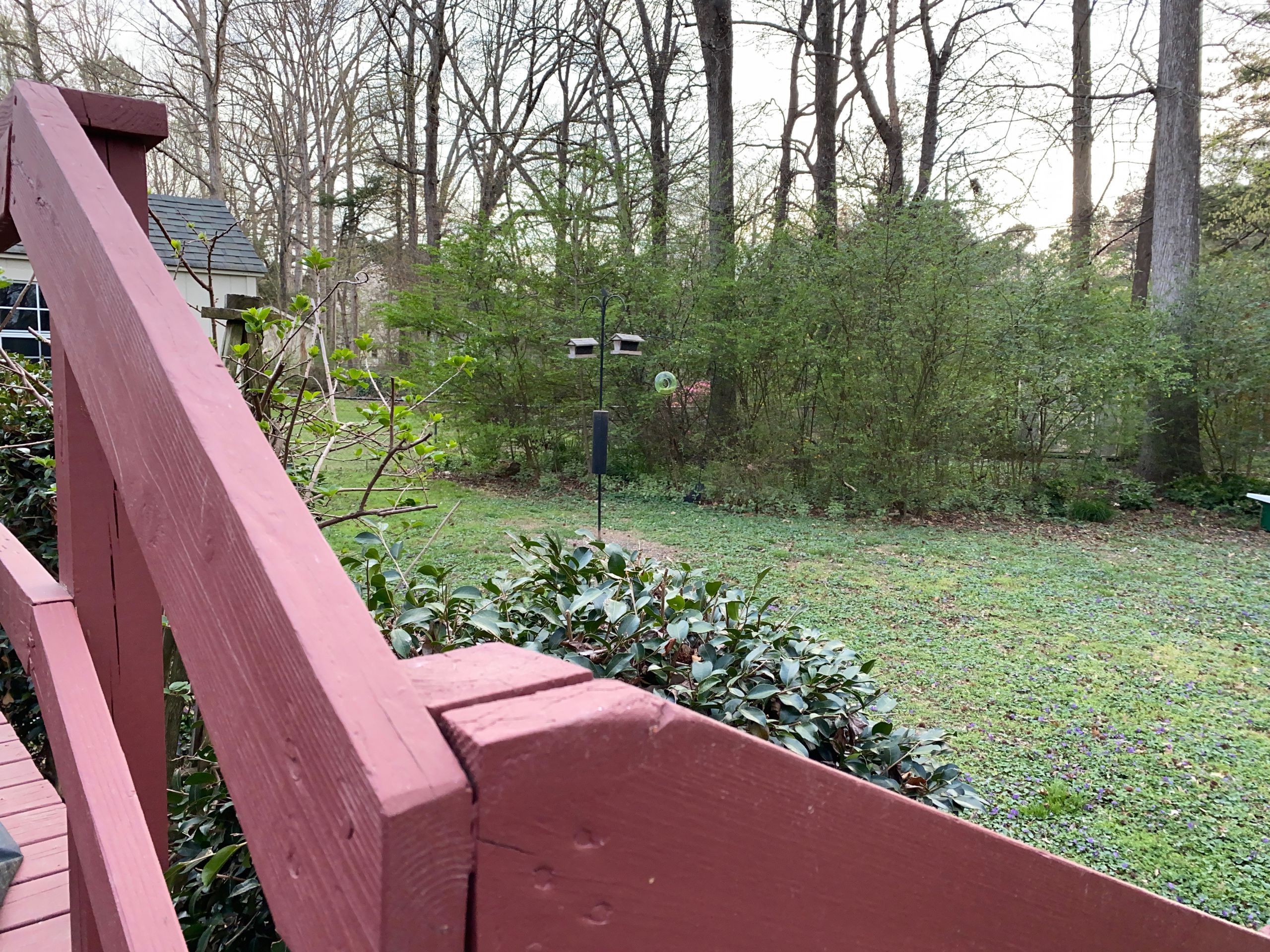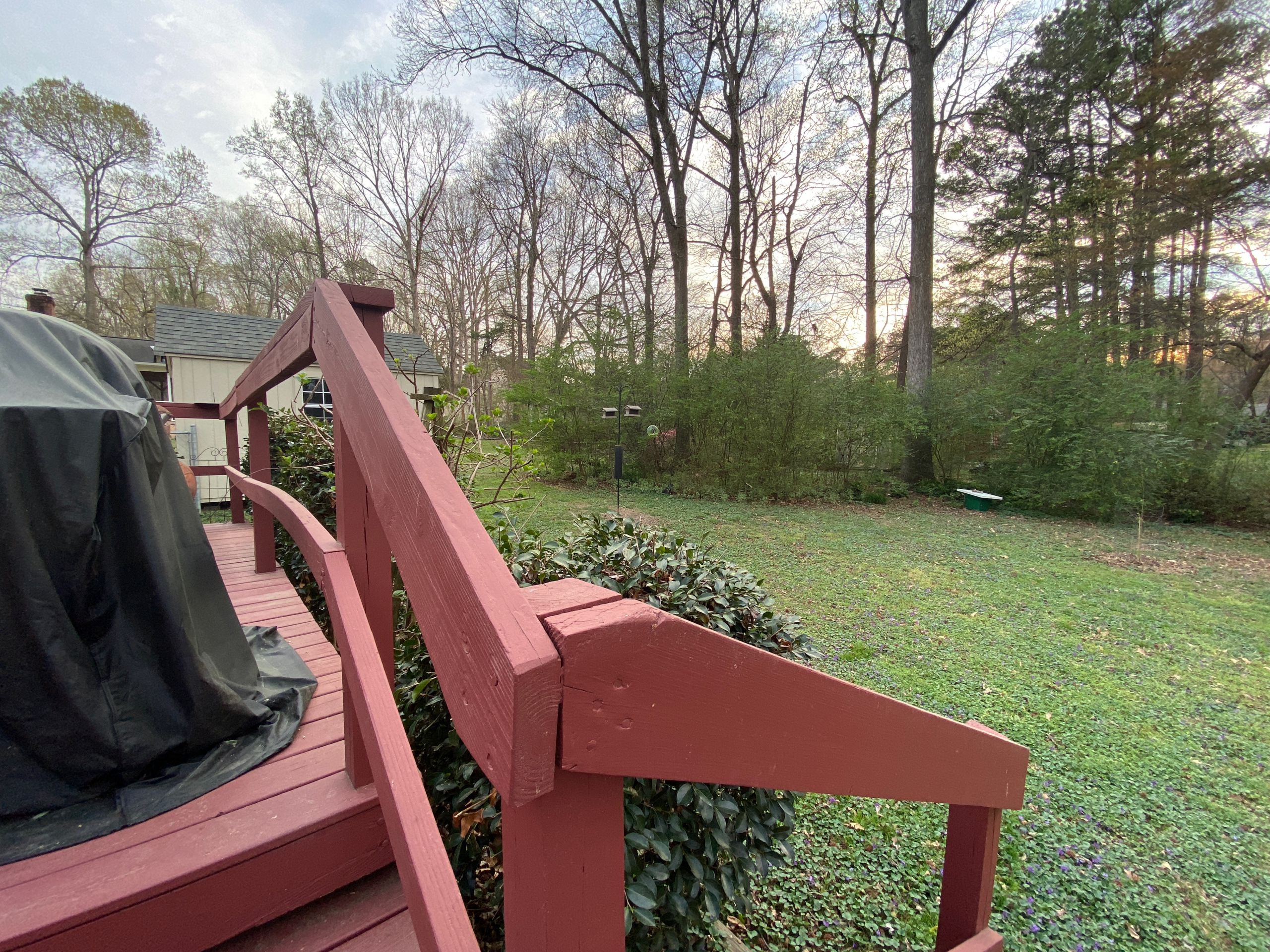 The regular wide lens gave the best shots, to me.
I do enjoy seeing "real" depth of field pop out with that top image's tight focus. That's hard to do with the built-in Photos app. Portrait mode, while a neat feature, is not the same.
While shooting on the deck, a little friend came by for a visit and some shots with the macro.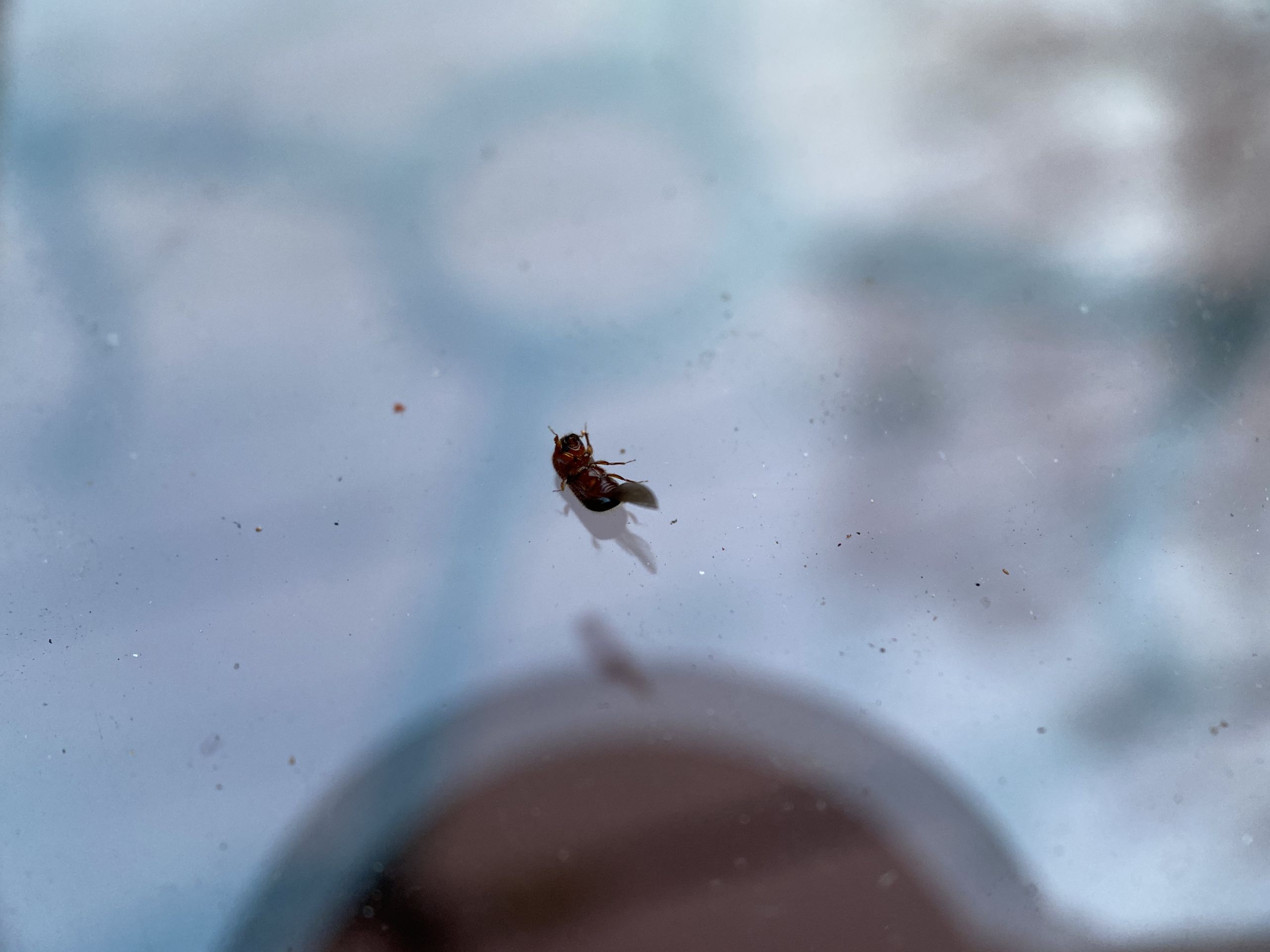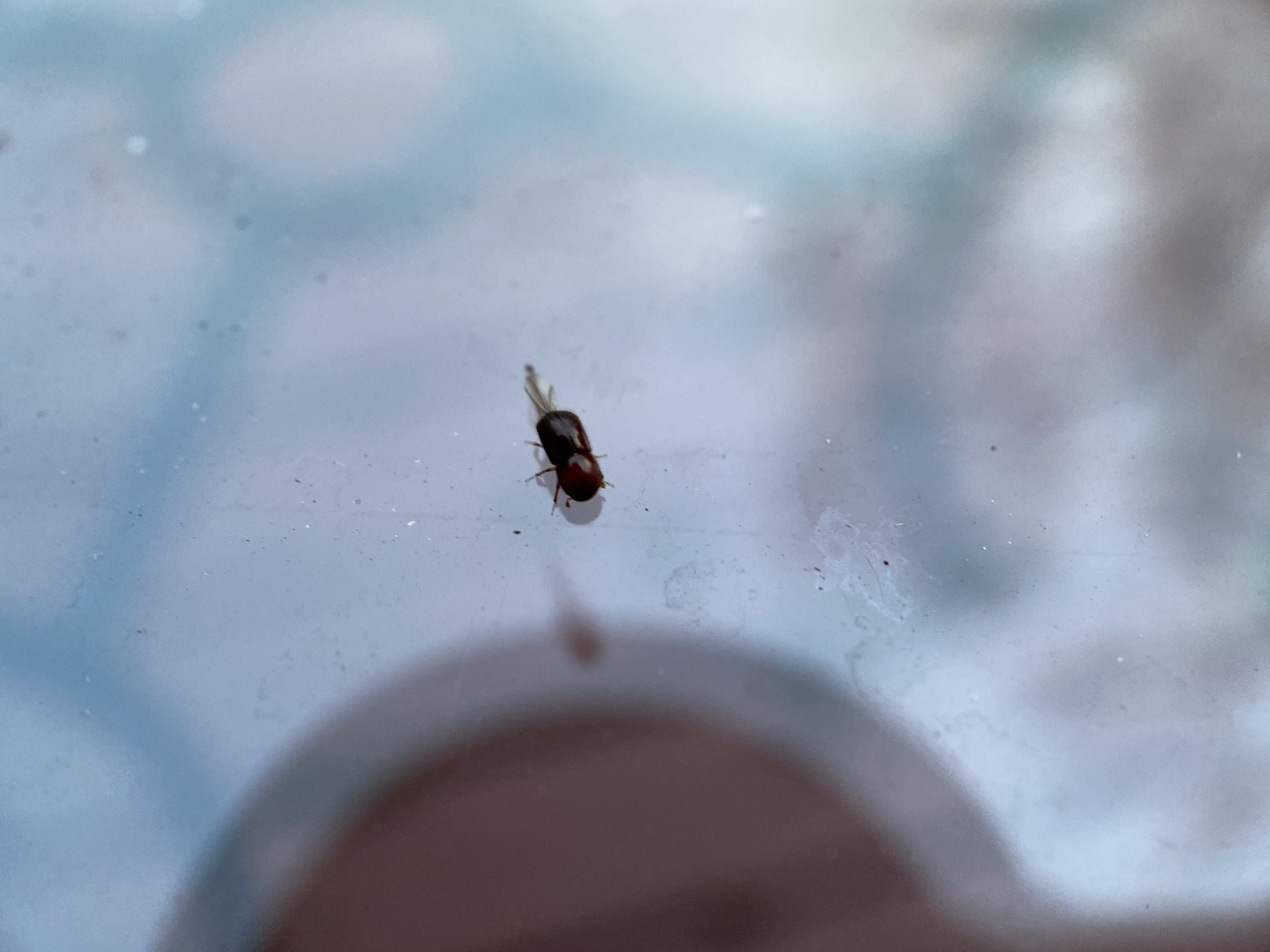 The lenses are both very high quality. Coming from using dSLR's, these lenses are not the same. Once you get used to the little "gotchas", however, it's very easy to grab a lens and snap your shot. I'm also considering purchasing one or more of their filters. The interior of most lenses on SLR-type cameras has threading to accept standard filters, and the Sandmarc telephoto lens is threaded as well, but the 40mm filter I ordered to fit was just a tad too small. Sandmarc makes several filters that do fit these lenses, but they are quite a bit more expensive than the huge market of lens filters already out there. It would have been nice to not have to work with their proprietary threading.
What I like
Adds "reach" and flexibility to your photography kit.
With the adapter, you can quickly add a better lens to other devices.
Well-made from quality materials.
What I'd change
Cases are fairly thin and not particularly good for day-to-day use.
Threading doesn't allow third-party filters
Sometimes, your camera app wants to use a different lens, which means the external lens is actually in the way.
Final thoughts
The Smartphone has replaced the casual cameras of the past and only continues to improve. Having the option to quickly add a lens or filter to your "main" camera is a huge benefit to those who are casual or hobby photographers. For the traveler, this lens can mean getting closer shots without having to carry a second camera with a better zoom. I really like the flexibility of these two lenses, and am more impressed by their quality and versatility the more I use them.
Price: $89.99 and up
Where to buy: Sandmarc.com and Amazon
Source: The sample of this product was provided by Sandmarc.