The Gadgeteer is supported by readers like you! If you buy something through links on our site, we may earn an affiliate commission at no cost to you. Thank you! Learn more.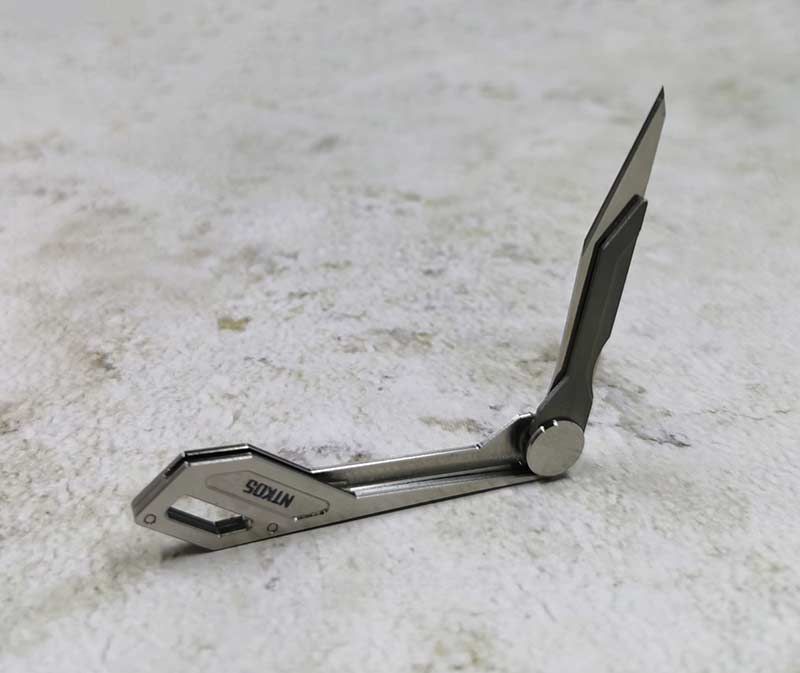 REVIEW – If you've been looking for a tiny, incredibly sharp and usable blade to add to your EDC, you have to check out the Nitecore NTK05. Let's check it out.
What is it?
The Nitecore NTK05 is a key sized titanium folding knife with a replaceable scalpel blade.
What's in the package?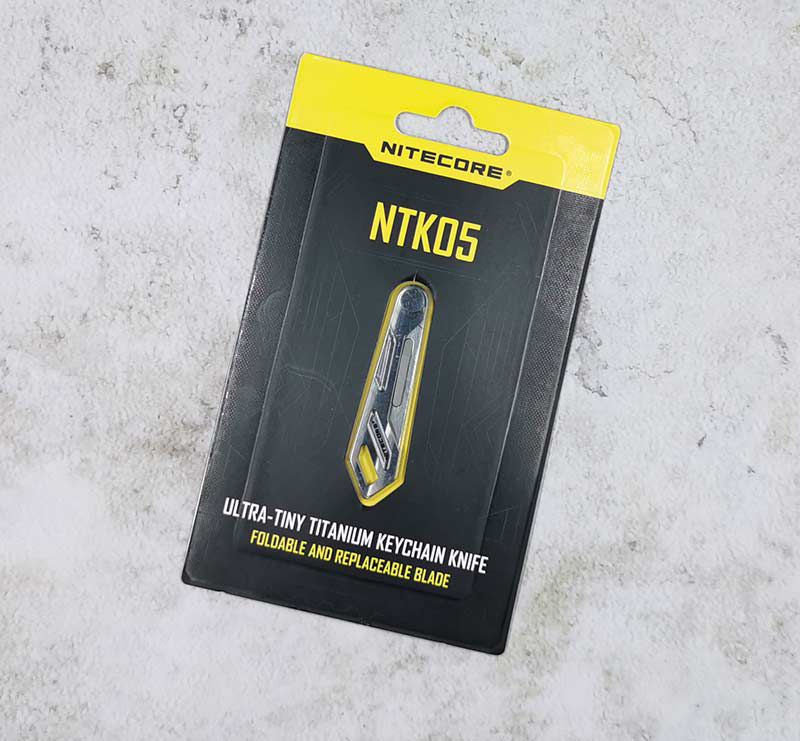 Nitecore NTK05
1 no. 11 scalpel blade
Design and features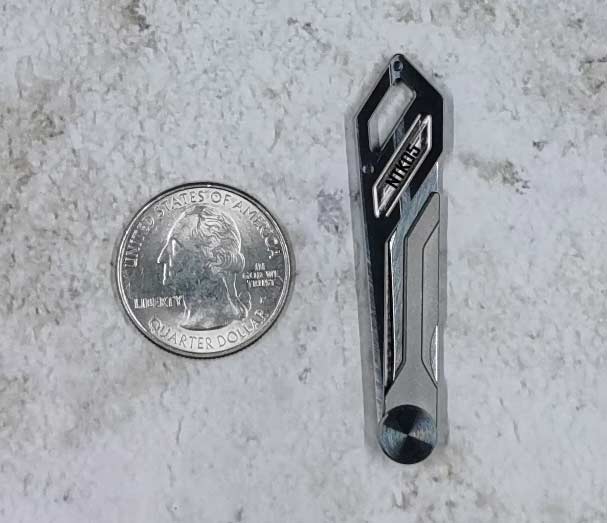 The Nitecore NTK05 is tiny. It's made of a TC4 Titanium alloy and when folded it's only 2.17 inches long.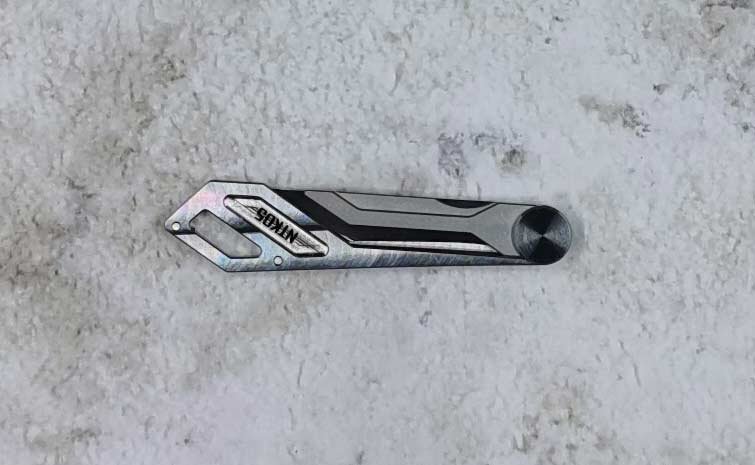 The end of the knife has a large opening so that you can easily attach it to your keyring or a lanyard.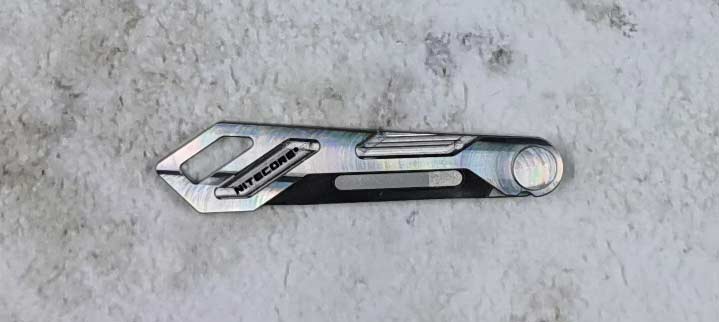 When closed, the NTK05 is so small, thin, and lightweight (.169oz) that you could easily lose it in a pocket.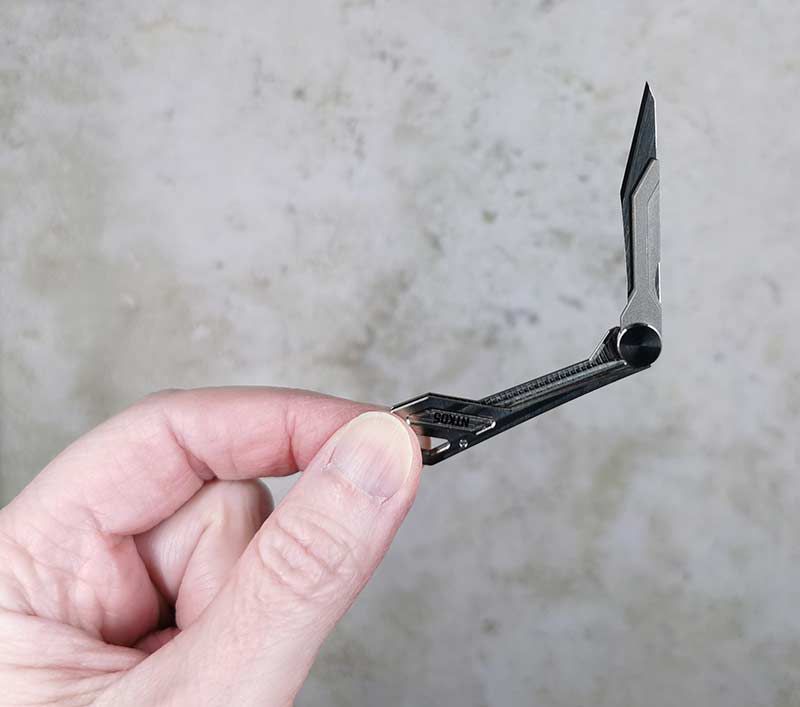 The knife opens easily to reveal the ultra-sharp blade.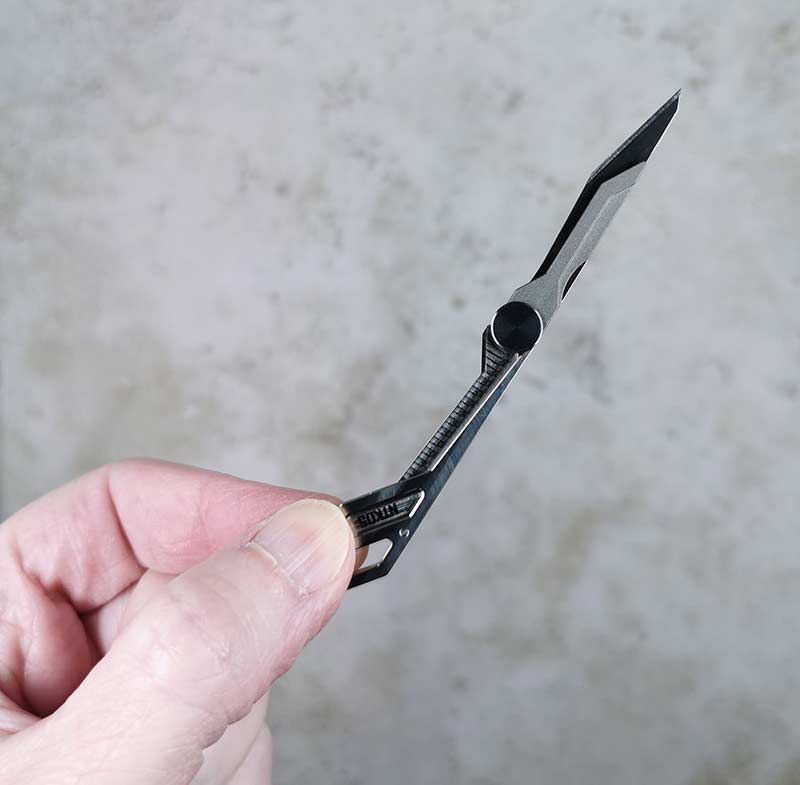 Companies who make knives always claim that their blades are super sharp, but in this instance, Nitecore isn't just saying that to say it. This time it's true because the stainless steel blade used with the NTK05 is a real scalpel blade.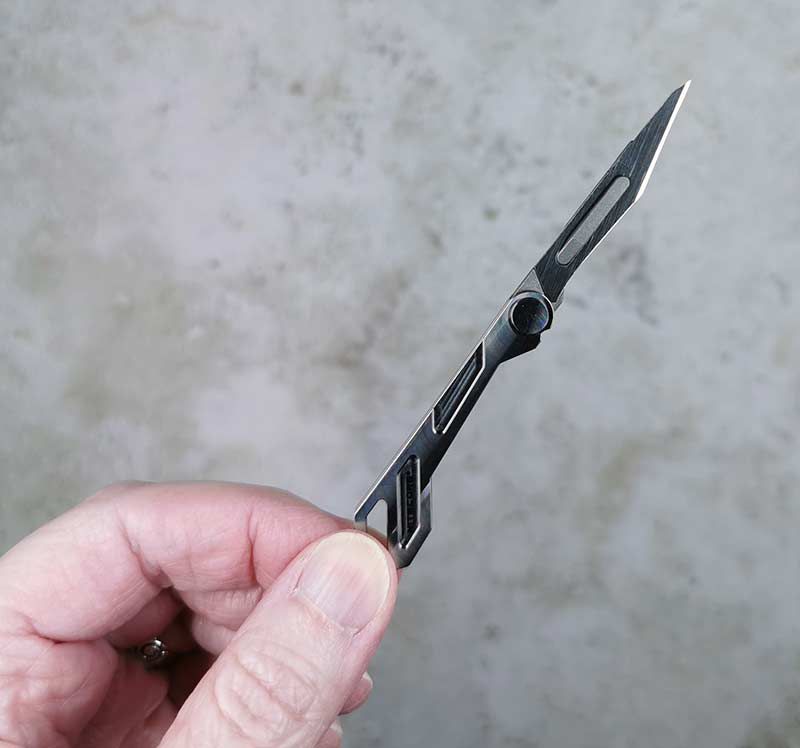 This little knife can easily slice through box tape, cut cardboard, score the peel of an orange, sharpen the lead of a pencil, remove tonsils, aid in an emergency appendectomy, and other light-duty everyday tasks.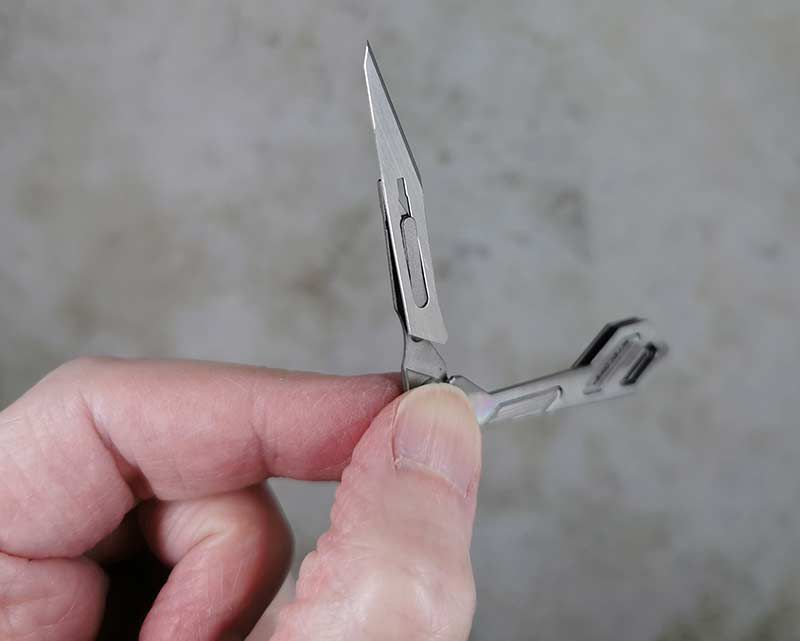 Replacing the Nitecore's blade after it has become dull is just a matter of unfolding the knife blade to 90 degrees, lifting the bottom edge of the blade and then sliding the blade up and off the blade holder. Adding a new blade is just as easy.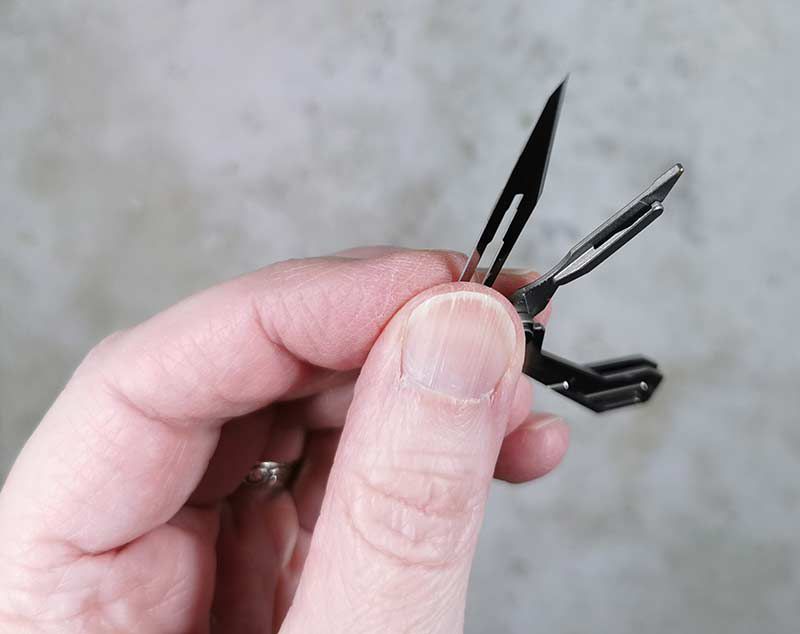 Although the blades resemble X-Acto knife blades, X-Acto blades are not compatible with the Nitecore NTK05. You have to use no. 11 scalpel blades.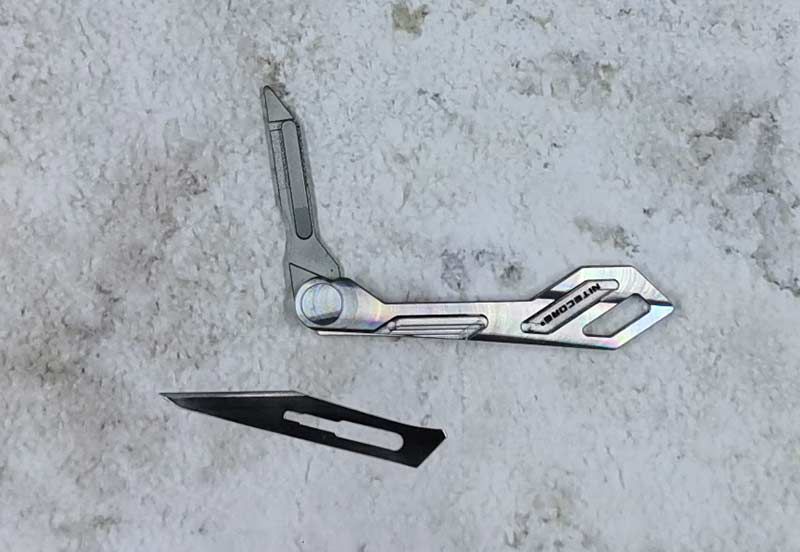 No. 11 scalpel blades are readily available through Amazon where you can get a box of 100 blades for less than $12.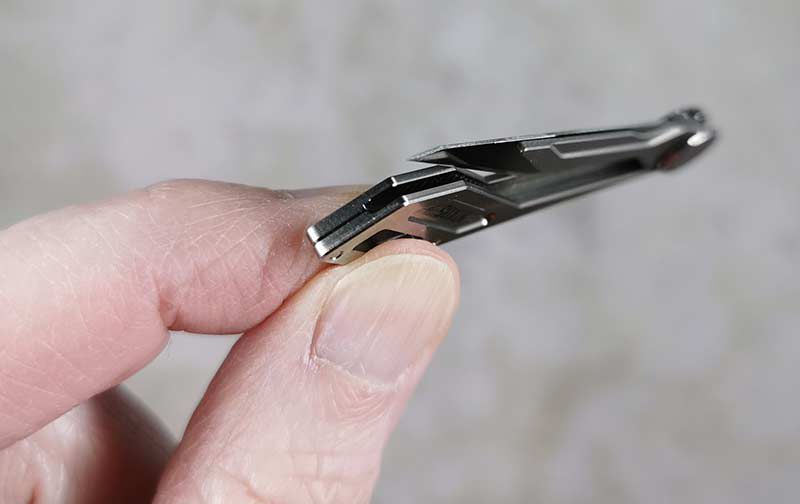 The only "problem" I encountered while testing the NTK05 is that it's possible to flex the blade in such a way that it doesn't close correctly if you're not paying attention. This happened to me a couple of times and although I didn't cut myself, that would have been a possibility if I had been in a hurry and hadn't noticed the problem and slid the knife in my pocket in that configuration.
What I like
Tiny
Sharp!
The blade can be replaced with a no. 11 scalpel blade
What I'd change
I'd include 1 or 2 extra blades with the knife
Fix the blade flex issue
Final thoughts
If I ever decide to add a sharp blade to my keychain, the Nitecore NTK05 ultra-tiny titanium knife will be that knife. It's so small it won't add much bulk to your keychain and the fact that you can replace the blades when they become dull is a great selling point.
Price: $29.95
Where to buy: Nitecore store
Source: The sample for this review was provided by Nitecore.