We use affiliate links. If you buy something through the links on this page, we may earn a commission at no cost to you. Learn more.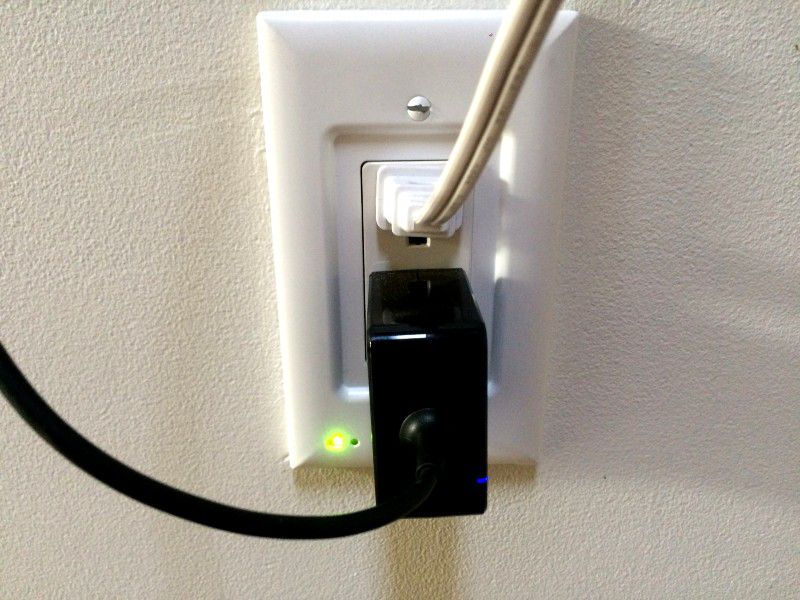 REVIEW – In May, BriteOWL released outlet covers that double as nightlights and emergency backup lighting, without taking up outlet space.
What is it?
A replacement power outlet cover with LEDs across the bottom that turn on automatically when it's dark or if the power goes out.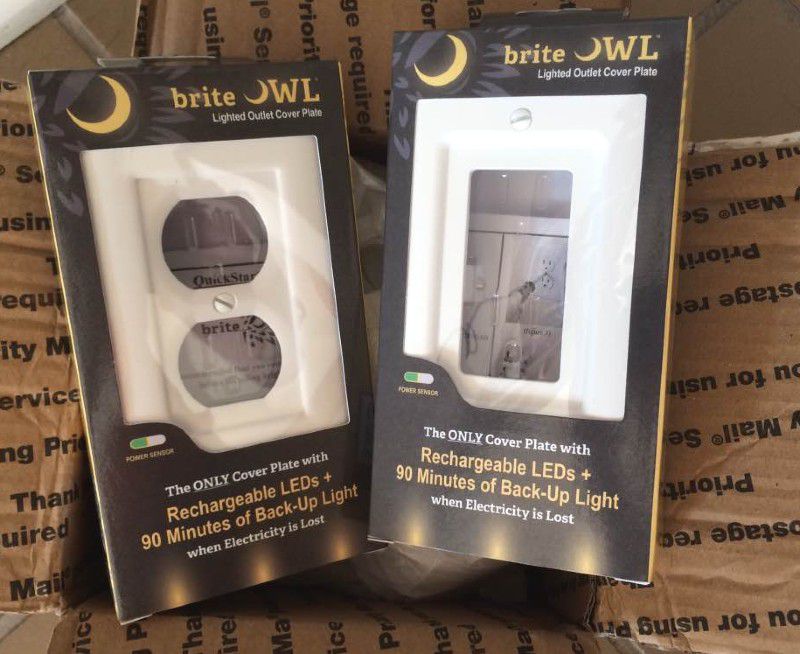 What's in the box?
The outlet cover

Screws

Instructions

Hardware specs
50 Lumens, with LEDs angled at 25 degrees

90 minutes of emergency backup light

Rechargeable battery seamlessly incorporated into the design

7-10 year battery life

UL and FCC certified

Four options in two colors (white and almond) and two styles

Costs approximately $0.056 per month to operate
Design and features
Our house is a tri-level, with some additional sunken areas. That means lots and lots of stairs. I also have a black dog who likes to hang around underfoot, making herself an adorable tripping hazard.
In addition, my children host sleepovers at least once a week, often with a whole crew of buddies. So I'm constantly worried someone will trip or fall down the stairs at night. 
As a result, I leave on at least one light, often two, each night when I go to bed.
When I saw these outlet covers, I was hoping they'd provide an alternative to leaving lights on every night. I've shied away from nightlights in the past because we use just about every outlet, thanks to the teens in my house. Plus, someone would probably complain about a traditional nightlight being too babyish.
So I was eager to try these.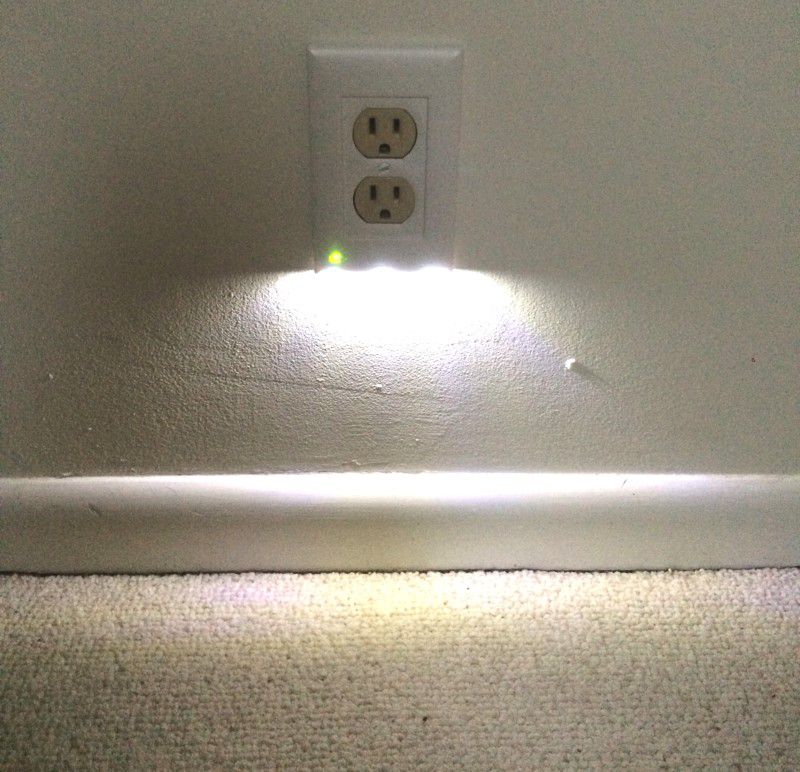 They come in two colors (white and almond) and two styles, so you need to make sure your outlets are compatible in shape, size and screw position. Also, they don't work with GFCI outlets, so for my house that ruled out most of our kitchen and all of our bathroom outlets.
While the 90 minutes of backup power might not seem like a lot, it will continue to light (slowly fading) for approximately 2 hours after that. The designers did their homework and found the average outage is 5 to 10 minutes, with most accidents occurring the first 2 minutes without power. They note the average home loses power 215 minutes per year. Also, most home accidents that lead to ER visits are from falls, and most falls are from obstructed vision. (Statics are for the United States.)
Setup
The installation guide has a disclaimer to turn off your power source and check with your electrician before installation.
From there, it's pretty simple. Just unscrew and take off your current outlet cover plate. Then you have to make sure you've clicked the teeny, tiny toggle switch on the back to either to the off position on the left (which means it only turns on in a power failure) or to the right for the nightlight feature (turns on whenever it senses darkness, plus during power failures). Locating that tiny switch was the hardest part of the installation for us!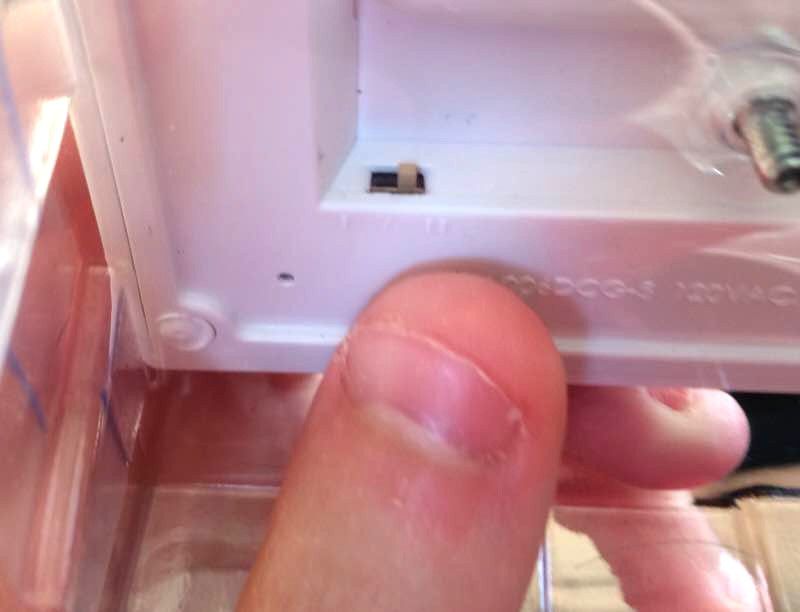 Make sure you pull the clear tab on the back and give the battery a little squeeze to make sure it's firmly in place after shipping.
From there, you line up the plate so the LEDs are facing down. Then you slide the prongs into place on either side. Make sure the screw holes are lined up. Then screw them into place (note that the screws from your original plate will be much too shallow, you'll definitely need the longer ones that come with it).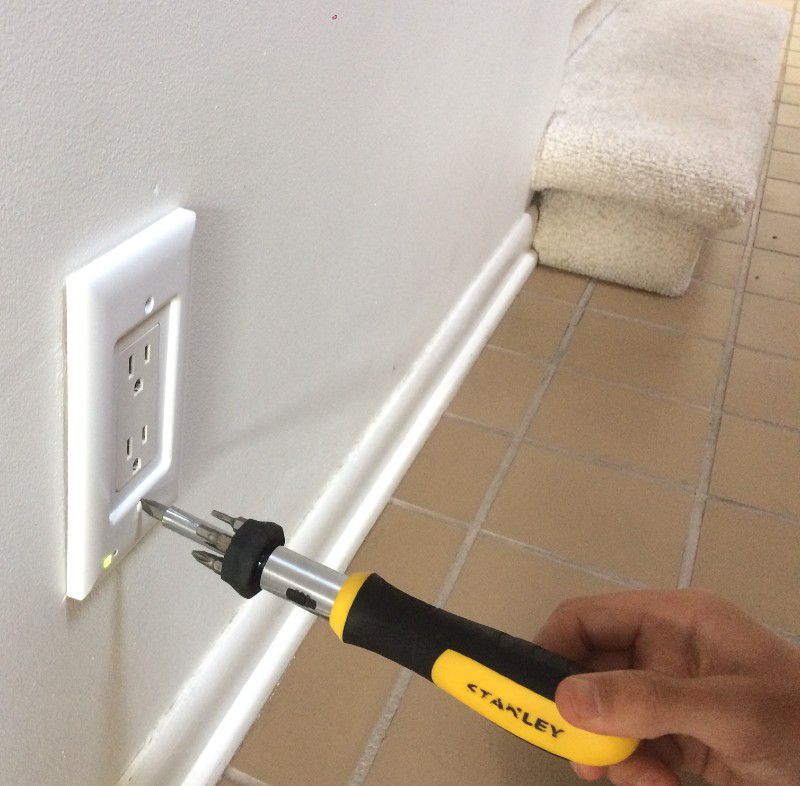 Performance
These work great! They give a good amount of light, plenty for nighttime trips to the bathroom or navigating during a power outage. The design is sleek, simple and modern. They blend right in during the day, the only giveaway is the small green light in the lower left corner (which turns red during an outage).
I also like that you install them and that's it. No need to go around turning lights on and off. They recharge themselves. You just put them in and forget about 'em.
And most importantly for me, they eliminate my need to leave on lights at night. Plus, it reduces the chance that someone in my home will be one of the 18,000 people in the U.S. who get injured from a fall each year.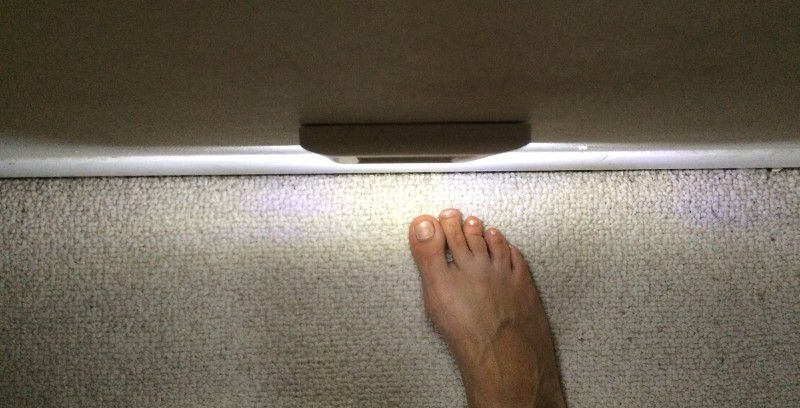 What I like
Provides plenty of light, an effective safety feature

Easy to install

Sleek design that leaves outlets open for use
What I'd change
Options for GFCI outlets and light-switch covers  
Final thoughts
The BriteOWL light-up wall outlet cover is a great safety product, especially for households or any places frequented by children and/or senior citizens. Especially useful around stairs.
Price: On sale for $19.95 (normally $21.95)
Where to buy: BriteOWL web page
Source: The sample of this product was provided by Owl Power Solutions.