We use affiliate links. If you buy something through the links on this page, we may earn a commission at no cost to you. Learn more.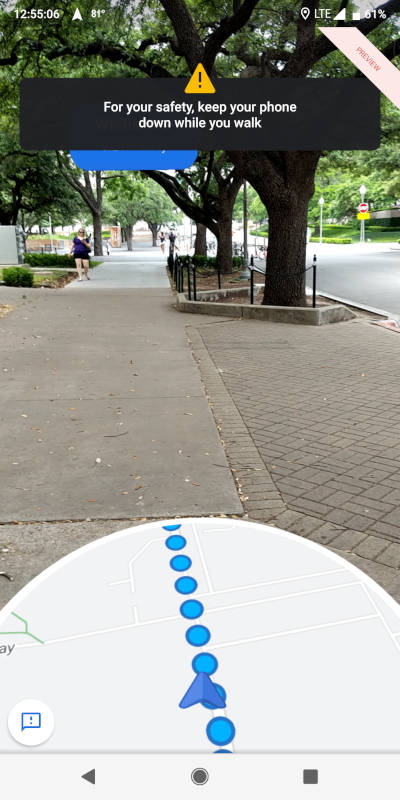 ARTICLE – On May 7, 2019, Google made available to Pixel devices the long-awaited Google Maps Augmented Reality (AR) feature. I have a Pixel 2 XL and my Google Maps AR states that it is a "Preview" of the feature.
I was on a trip to Austin, Texas – a place that was not familiar to me – and using the AR feature was awesome! It was lunch-time and I wanted to walk somewhere to get something to eat. I opened the Google Maps app on my phone, typed in Subway (the sandwich shop), I then tapped on "Directions". Afterward, the lower part of the screen on Maps gave me the option to either tap on "Start", "Start AR", or "Steps & more". After tapping on "Start AR", Maps directed me to point my camera at buildings and streets. Initially, I was not near a street or any identifiable buildings so it did not know where I was. However, when I approached a street, it identified where I was and started guiding me towards my destination.
I chose a Subway that was really close to me, so the directions were really "straight" forward (see what I did there?).
And, for safety purposes, Maps warned me that I should keep my phone down while walking and pay attention to my surroundings so I don't run into any hazards.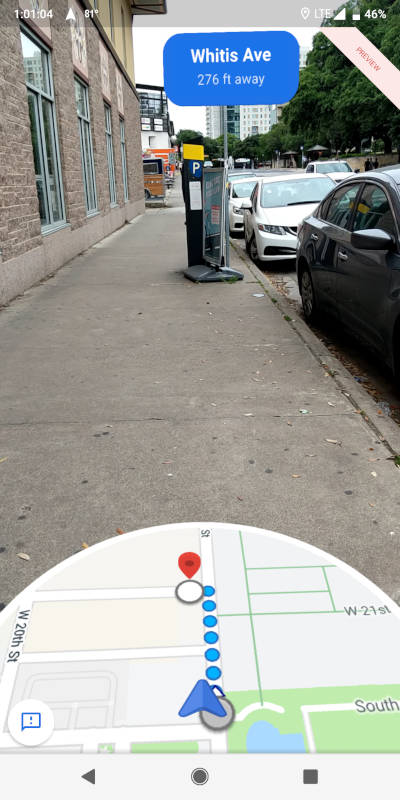 It was really cool to be able to see how close I was getting to my destination.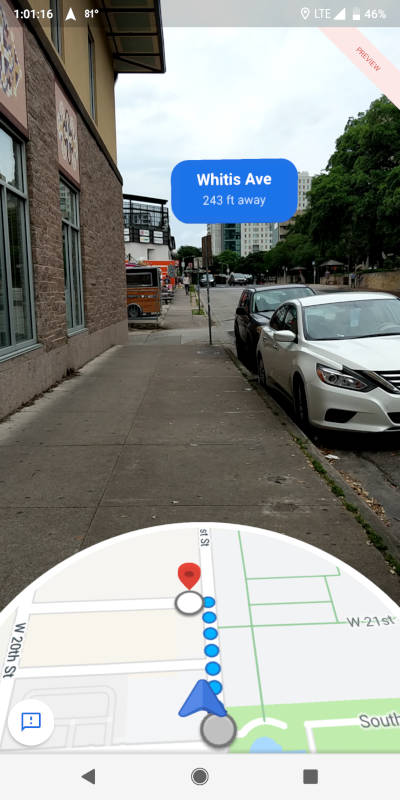 Getting closer…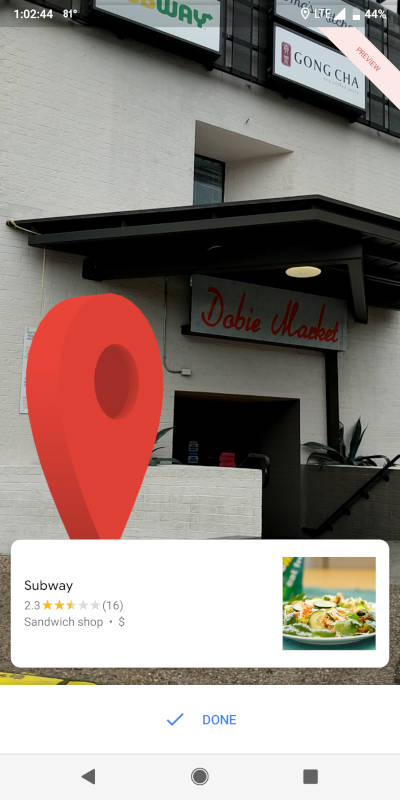 I arrived!! I thought it was really entertaining to see the big red Maps location marker (pin) grow larger as I approached where I was going. This building housed several businesses on different floors so I had to go inside and ask exactly where the Subway was. In a couple of minutes, I found my destination, but no lunch for me! It was CLOSED!!! 🙁
Anyway, I truly love using Google Maps AR! It's unquestionably helpful and super fun to use.
By the way, when Google first announced the AR feature, they presented an option to use a cute cartoon fox as an AR guide. He was sadly missing from my adventure. Perhaps he went to a Subway that was open.