We use affiliate links. If you buy something through the links on this page, we may earn a commission at no cost to you. Learn more.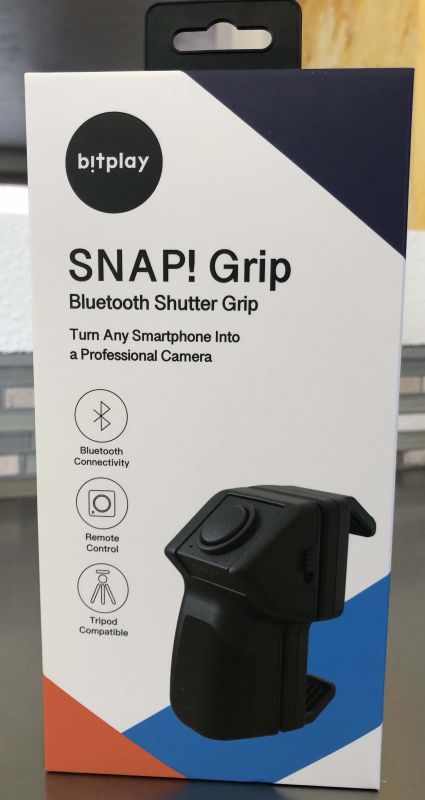 REVIEW – As a frequent hiker and nature enthusiast, I always take my Canon camera with me to capture the great views and wildlife that is abundant here in Colorado. The problem we run into, especially on more challenging hikes, is that the camera bag and lenses really add a lot weight and sometimes affect whether we attempt a particular hike. Also, I've found taking pictures with the iphone isn't always really ergonomic and I tend to drop my phone quite a bit trying to get the right shot, what can I say I'm a little clumsy. When I got the opportunity to review the SNAP! Grip Bluetooth Shutter, I thought this could be the perfect way to use my iphone and ditch the heavy camera and bag.
What is it?
The SNAP! is an attachment to your phone that has a manual trigger to allow you to grip the phone as you would a camera and trigger a photo. Additionally, it is a Bluetooth connection that allows you to set up your phone and then take a picture from a distance using a remote control. It is standard tripod compatible as well. Finally, you can use it with a clamp that fits most phones or in conjunction with a SNAP! phone case that has an intrinsic mount.
What's in the box?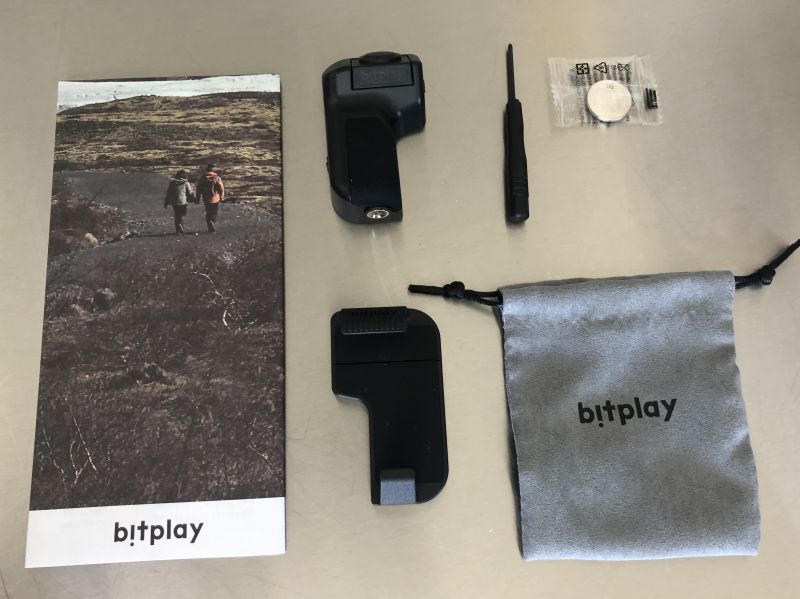 List contents –
Product Brochure
SNAP! Grip
Screwdriver
Battery
Optional Clamp
Accessory Bag
Optional Purchase: SNAP! Case with Intrinsic Mount (shown below)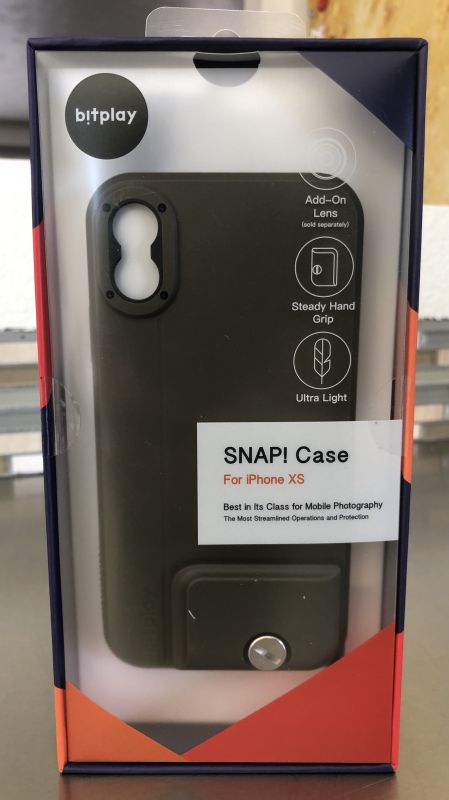 Design and features
The SNAP! Grip has a sleek and minimalist design. Very straight forward with a removal button on the grip that slides out and can be taken with you to snap pictures from a distance via the Bluetooth connection.
Setup
With either the case or the clamp, you simply put the grip over the bracket and screw down the wheel to attach the grip. With the case that was provided, you did need to remove a protective cover to access the bracket. Simply hold down the trigger for about 3-5 seconds until a green led flashes, then go into your Bluetooth pairing settings to get the grip paired to your phone. To remove the grip, simply hold the phone upside down and undo the screw mechanism to release.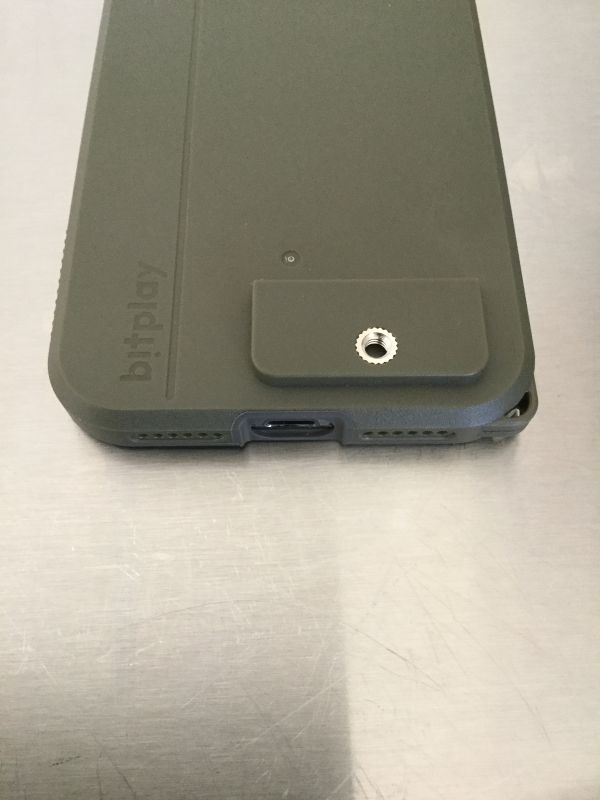 This is the bracket on the SNAP case.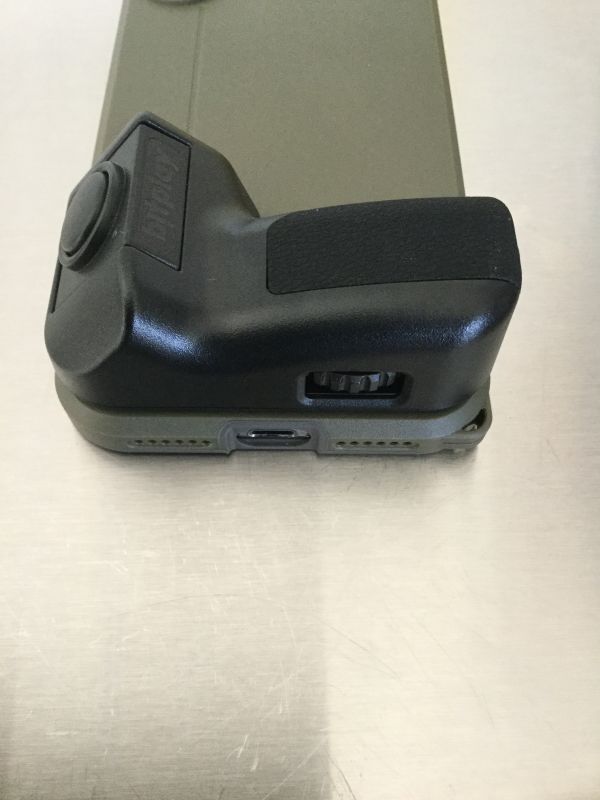 Here is the grip mounted on the bracket.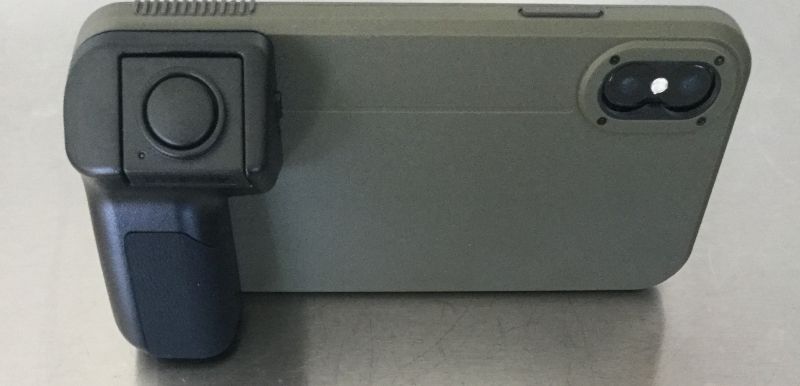 Final mounting and setting up of the case with grip.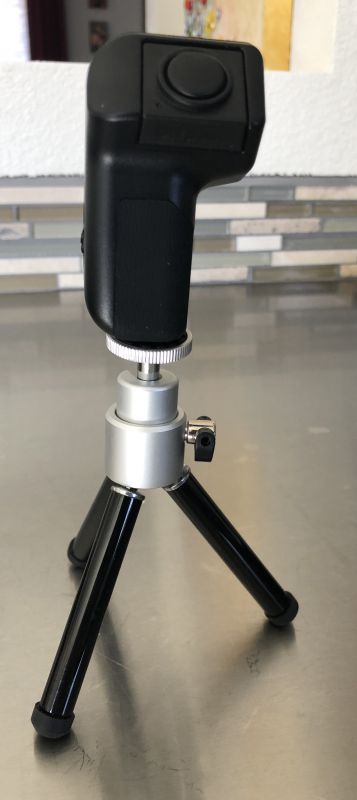 The grip will mount on any standard tripod, here it is attached to a mini-tripod.
Here is the clamp, this has been put on my wife's iphone 7.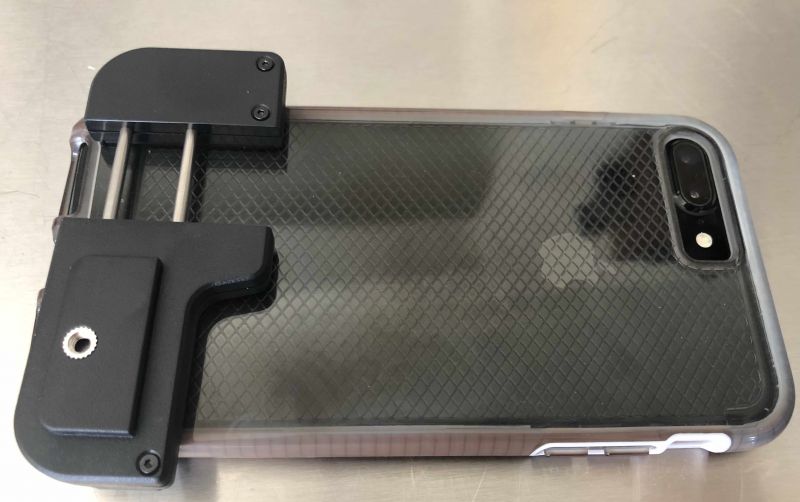 And here's the grip attached to clamp.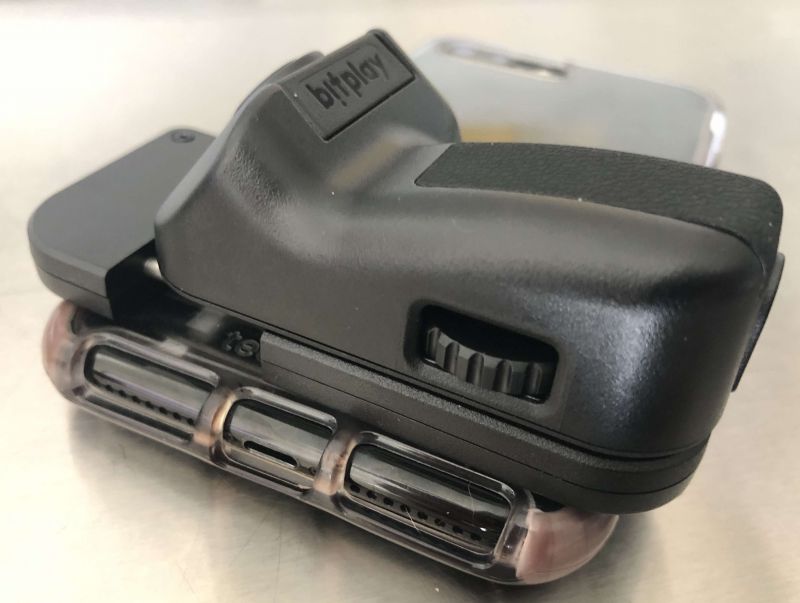 Finally, here is the phone mounted to a tripod with the Bluetooth remote control removed and ready for taking pictures away from the camera.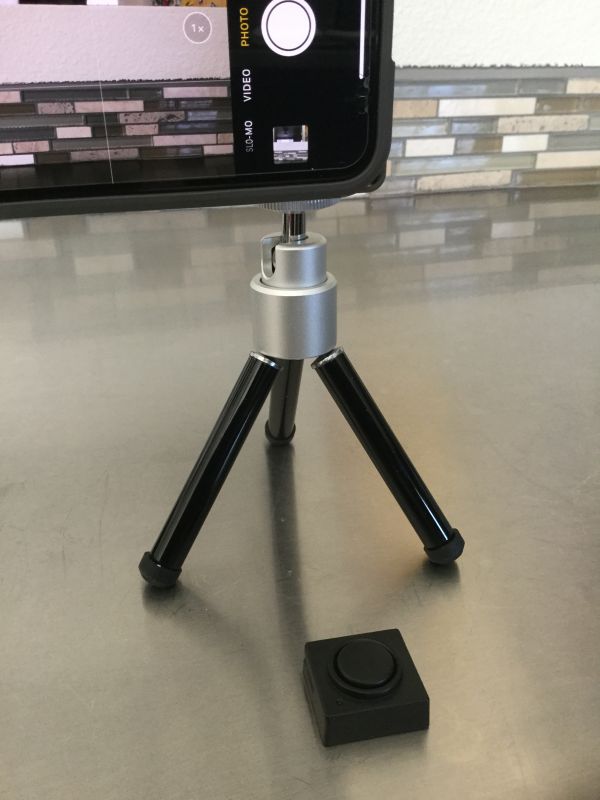 Performance
Once you open up your camera app, you just need to point and click the trigger, which I found was a much more natural physical movement than trying to hit the shutter button or volume down button on the side of my iPhone X. I also found it great when trying to take a selfie, as it gives you something extra to hold onto and again the easy trigger button.
There is really one area that could use improvement and that is the functionality of the Bluetooth connection and execution. Many times when opening the phone and camera app, I would line up the photo but when I clicked the trigger button, it would just turn up the volume on the phone each time I clicked. There was nothing in the manual about how to fix this issue, and it was random when it resolved and let you resume taking pictures. The other issue with the Bluetooth was when switching between camera and anything involving the keyboard. I would try to forward an image or switch to respond to a text message and the keyboard would not be available. The manual said to simply click the button again but this did not work in several attempts to fix. It becomes frustrating and I found the best actual fix was to switch off Bluetooth altogether on my phone, then turn it back on when I wanted to resume taking pictures.
What I like
Easy Bluetooth connection
Natural grip that turns the phone into the feel of a point-and-click camera
Tripod mount and remote control feature really help take group photos or get yourself set up for a distance photo to capture a scene.
Clamp on or case mounting bracket is easy to use and attach, nothing complicated about this device.
What needs to be improved
Bluetooth functionality needs some work in conjunction with other features on phone.
Does get a bit bulky trying to carry in pocket with grip attached. Need to have either large pockets or be prepared to take the grip off when not in use.
Final thoughts
Overall I was very impressed with the SNAP! Grip. It performed as intended while allowing us to go on a hike without having to lug around our heavy backpack. The iPhone camera is high enough quality that the downgrade from Canon to a phone camera isn't the worst tradeoff, so I will be taking this grip with me on many future adventures. With a few software improvements on the Bluetooth function, I would be even more enthusiastic about this product. For the casual photographer or for those who only use their phones to take pictures, this adds some real value and makes it much easier to take pictures. Additionally, there are a multitude of add-ons available in the product brochure for lenses and additional accessories if you're a serious photographer and want to get more creative with the phone camera. While I tested this solely on iPhone devices, it is also Android compatible with the clamp feature.
Price: $44.99 – this includes the clamp feature. It will cost more with the phone case included, as can be found on Amazon for $66.99 – this was the product package I received for review.
Where to buy: bitplay website or Amazon.
Source: The sample of this product was provided by bitplay.