We use affiliate links. If you buy something through the links on this page, we may earn a commission at no cost to you. Learn more.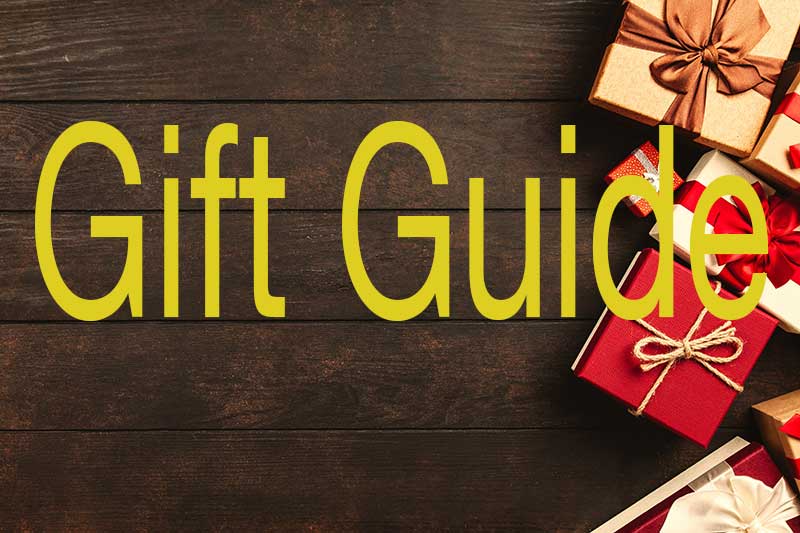 ARTICLE – Call them geeks, call them techies, or call them nerds, but people who like gadgets, gear, and gizmos are sometimes the hardest people to buy for because there are so many products that fit in that niche that it's hard to know what to pick. If you have techies on your holiday list this year, here are some gift ideas to help you out with your shopping tasks.
Cross X Liberty United Collector's Edition Carbon Black Rollerball Pen

Available in the color you see above or grey, this rollerball pen not only looks sharp but it has a story. The Cross X Liberty United pens are made from recycled melted steel from confiscated guns that have been taken off the street of America by police officers. The pen features a slide and click open and close mechanism, a pocket clip with a serial number of a confiscated gun that was taken off the streets, and a lifetime Mechanical Guarantee.
Price: $95.00 MSRP
Where to buy: Amazon
HUAWEI Band 3 Pro fitness tracker watch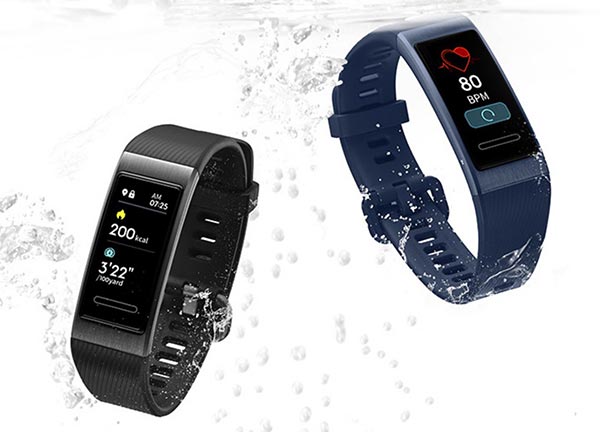 If someone on your holiday gift list is already thinking about a New Year's resolution to get in shape, you can help them out with a Huawei fitness watch. The Band 3 Pro is a fitness tracker that features a built-in GPS, an AMOLED display, a multi-sports mode that can track heart rate and fitness levels for various types of exercise including outdoor run, indoor run, outdoor walk, outdoor cycle, indoor cycle, pool swim, open water, and free training.
Price: $52.88
Where to buy: Amazon
Pixel Pals

Here's a fun gift idea for any comic book or gaming nerds on your holiday gift giving list. They are called Pixel Pals and they are collectible pixel art versions of your favorite game and comic book characters. Besides the fact that they have a cool retro vibe, they also light up. Each one is around 6 inches tall and is powered by 2 AAA batteries.
Price: $14.99
Where to buy: pdp.com and Amazon
Watch Gang watch of the month club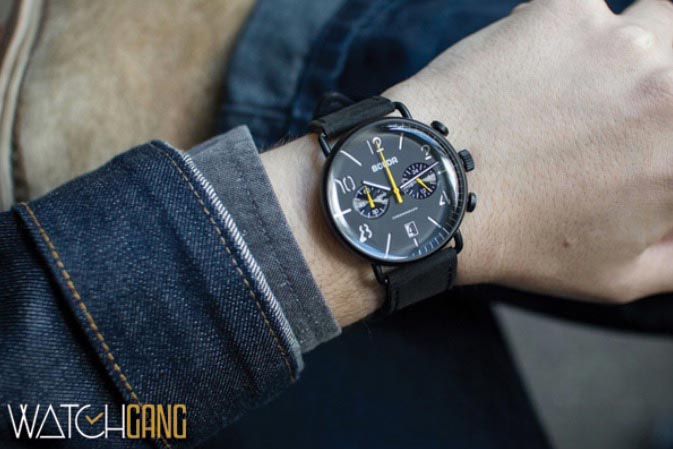 Forget about coffee of the month or sausage of the month subscription clubs, that idea is played out. Instead, check out Watch Gang, a watch of the month club that ships a cool wrist watch to you each month. The watches are different styles and brands, but you get to choose the basic style that you like best upon sign up so you'll be happy with the monthly selections. There are 3 tiers to the club that will send watches valued from $150 up to $1500 each depending on the tier. Club members are even in the running for weekly drawings for TAG and Rolex watches.
Price: $29 – $299 a month or a one time purchase of $29, $99, or $299
Where to buy: watchgang.com
Bluffworks travel wear
Andy Jacobs: BluffWorks might just be the best travel clothing company you've not yet heard of, and as an owner and wearer of a handful of BluffWorks items, I can attest to this.  Their Chino Pants are outstanding: very comfortable with just the right amount of stretch, a slimming cut, and hidden security pockets.  Their Travel Shirts are similar, with a bit of stretch, and almost impossible to wrinkle.  But my favorite recent BluffWorks item is their Gramercy line of Blazers and Pants that can be worn separately or combined into the most comfortable suit I've ever owned, and hands-down the best for travel (both pieces are machine washable, too).  As with all of BluffWork's apparel, the Gramercy Suit has just a bit of stretch, but the fabric has a very classy look and feel, like a sporty suit would.  The Blazer is also packed with extra pockets that make it even more perfect for travel..  If you have a traveler in your life, are a traveler yourself, or just like sharp-looking and functional men's clothing, BluffWorks should be on your holiday gift list.
Price: varies depending on the garment
Where to buy: Bluffworks
Leatherman Micra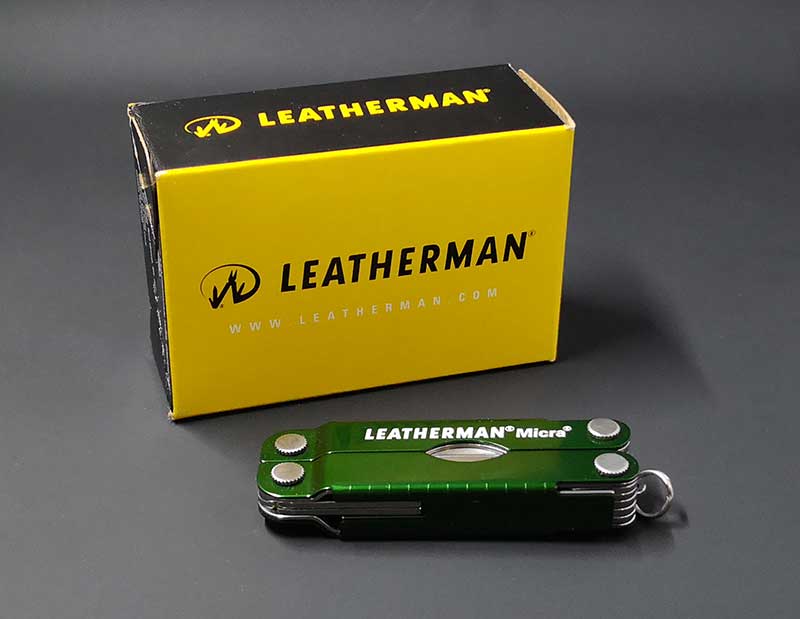 If you're looking for a small pocket-friendly multi-tool that includes a handy pair of scissors, a knife, screwdriver, and 7 other tools, the Leatherman Micra is a popular choice. Available in a variety of colors, this stainless steel tool is built to stand up to everyday wear and tear and will provide years of EDC use.
Price: $29.95 MSRP
Read our review: Leatherman Micra multi-tool review
Where to buy: Amazon
Circuit Scribe
Flying a drone is fun, so building your own drone and then flying it has to take the fun to a whole new level right? Yes! But building a drone has to be difficult right? Nope. It's not with the Circuit Scribe kit, which lets you build a drone by drawing the electrical circuits with a pen that has conductive ink. It might sound like tech sorcery, but it's not. This kit provides everything you need to get your drone up and flying quickly. It even has a built in camera and you can control the drone with your phone.
Price: $60.00
Where to buy: circuitscribe.com
La Roche-Posay My Skin Track UV Sensor
When I was a kid, my sister and I would get burned to a crisp every summer when we'd spend the day at the lake house of a friend of my dad's. We thought it was funny back then, but of course, that was back in the '70s when coating your skin in baby oil and laying outside in the sun seemed like a perfectly great idea. Now we know better and this tiny clip-on UV sensor from La Roche-Posay measures and tracks your UV exposure and provides pollution, pollen, and humidity information based on your location all without needing to be charged. Just clip it your clothes or cap and it will do the rest through the iOS app (sorry, there's no support for Android yet).
Price: $59.95
Where to buy: Apple
Jabra Elite 65t wireless earbuds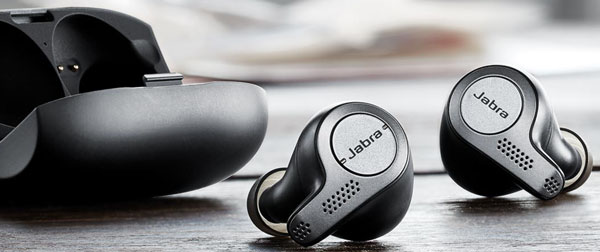 Our own Dave Rees loves these earbuds and said as much in his review this past spring:
The Elite 65t's are Jabra's second generation of truly wireless earbuds with improved sound quality, a better, more secure fit, and Bluetooth 5.0 connectivity. These lightweight earbuds are not only comfortable with a secure fit but engineered/optimized for listening to music, videos, and participating in calls.
…the Elite 65t's have become my new goto headphones for the rest of the time. Their comfort, secure fit, sound quality, and overall design are excellent and really the truly wireless earbuds to beat.
Price: $169.99 MSRP
Read our review: Jabra Elite 65t true wireless earbuds review
Where to buy: Jabra and Amazon
Element Case Vapor-S Bumper for the iPhone
Why cover up your snazzy looking iPhone with a boring plastic case that hides the Apple logo when you can add the head-turning unique protection of the Vapor-S Bumper Case from Element Case. The Vapor-S bumper is made of aluminum and polycarbonate that has mil-spec drop protection and a raised edge that makes sure the iPhone's display and the camera lens stays above any table top that you set it on.
Price: $79.95
Where to buy: Elementcase.com and Amazon
ThinOptics Reading Glasses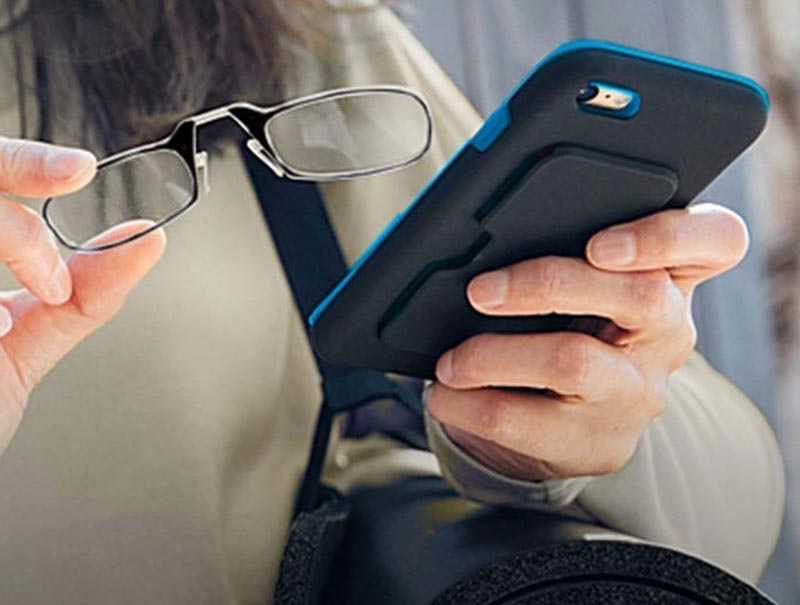 When you reach a certain age, your eyes change requiring you need progressive lenses in your existing glasses or you need a pair of reading glasses. If you're in the latter group, consider a pair of ThinOptics which are…wait for it… thin! ThinOptics are available in a variety of fun styles, colors, and in strengths from +1.00 to + 2.50.  But the really cool thing about ThinOptics is that they can be carried with you all the time. Either on a keychain, on the back of your phone case, or in your pocket.
Price: $19.95 – $49.88
Read our review: ThinOPTICS Reading Glasses review
Where to buy: ThinOptics.com and Amazon
Kano Computer Kit Touch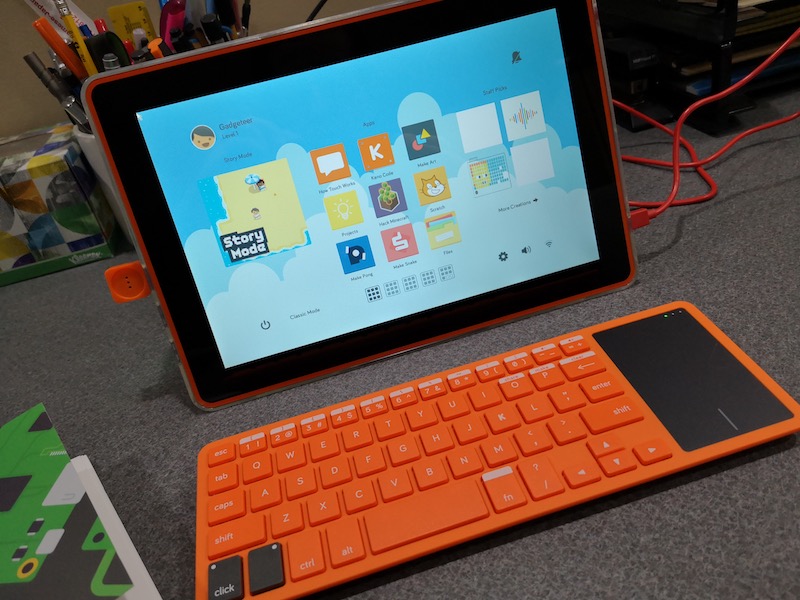 I reviewed this touch screen computer kit back in October and absolutely loved it. It was a lot of fun to put together because it comes with easy to understand instructions and it doesn't require any special tools. Although this kit is marketed for kids, adults that like to tinker will like it too especially if they have an interest in learning to program.
Price: $279.99
Review our review: Kano Computer Kit Touch review
Where to buy: Amazon
Silk Smartish smartphone cases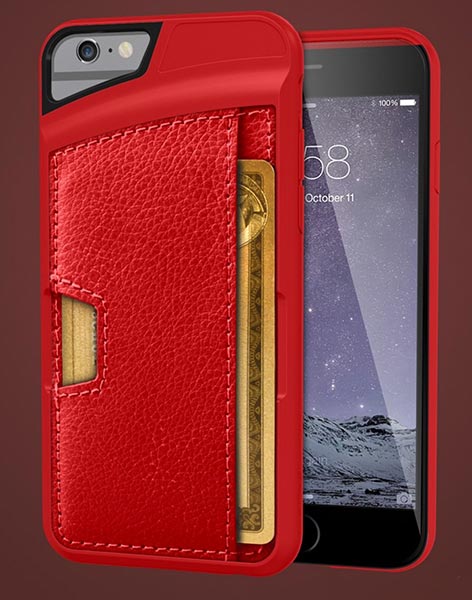 Protect your iPhone and some Samsung Galaxy smartphones with a variety of cases from Silk Smartish. They offer cases that not only protect the phone but offer additional features like the ability to leave your wallet home and carry your main credit cards right in the back of the phone case.
Price: $9.99 – $24.99
Where to buy: Silksmartish.com
Amazon FreeTime Unlimited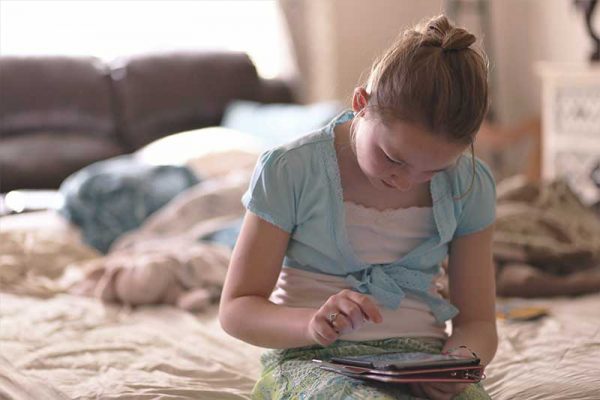 Amazon FreeTime Unlimited is a service that gives your kids great content for their devices. Content includes digital books, movies, TV shows, educational apps, and games, in both English and Spanish, each hand-selected for quality and age-appropriateness by the Amazon FreeTime team. For just $2.99/month for Prime members or $4.99/month for customers who are not yet Prime Members (one-year pre-paid plans are available, too). Another easy option: every new Fire Kids Edition tablet and Echo Dot Kids Edition comes with a one-year subscription to FreeTime Unlimited.
Price: $2.99/month for Prime members or $4.99/month for customers who are not yet Prime Members
Where to buy: amazon.com/freetime
HP Sprocket Printer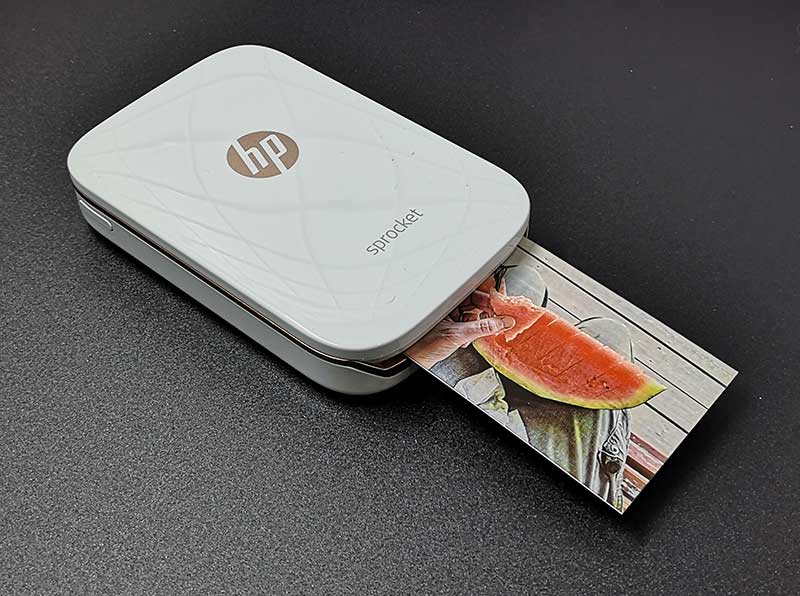 From my review: I've reviewed a couple other printers very similar to the HP Sprocket, so I wasn't expecting the resulting prints to be much if any different than ones I've been using for years. But I actually was surprised. The prints from the HP Sprocket look a bit crisper and have more vibrant colors than prints from Polaroid and Panasonic ZINK printers which have always looked a bit washed out to me. The HP Sprocket app is a bit more polished as well compared to the other printer apps. If I was in the market for a pocket-sized photo printer today, my first choice would be the HP Sprocket portable photo printer. It's a keeper.
Price: $129.99
Read our review: HP Sprocket portable photo printer review
Where to buy: HP and Amazon
Moodo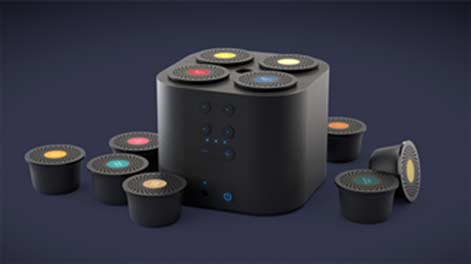 Moodo is the first smart home aroma diffuser that enables scent personalization and customization to fit any mood. The app automatically recommends scent presets based on your capsule combination or you can create your own scent by adjusting the levels of each of the capsules in the device. Here's what Bob had to say about it from his review:
I really like the concept of the Moodo. The ability to customize your home aromas as a "scent DJ" is a brilliant & fun idea. The quality of the fragrances is excellent, and the app interface is extremely well executed.
Price: Starter kits begin at $139.00. Scent packs are $29.95 each for refills.
Read our review: Moodo Smart Home Fragrance Diffuser review
Where to buy: Amazon
Phonesoap Go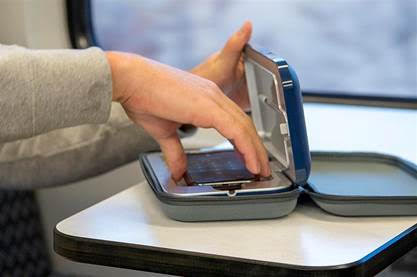 Travel-friendly version of a phone charger that cleans and sanitizes your phone with a battery-powered UV-C light sanitizer that kills 99.99% of germs while it also charges your phone with its rechargeable 7000mAh battery.
Price: $99.95. Get 20% off using the code Travel20.
Where to buy: Phonesoap.com
Awair Glow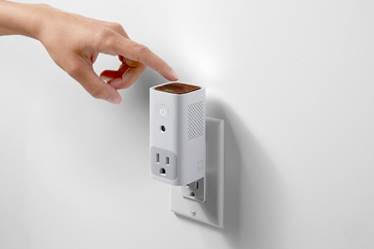 Awair Glow is a tiny air quality monitor that plugs right into a wall outlet and tracks toxins and chemicals, CO2, humidity and temperature while doubling as a motion activated night light.
Price: $119.00. Get it for $99 through the holidays with 2-day Prime shipping from Amazon.
Where to buy: Amazon
Adero

Adero is an intelligent organization system that turns any bag into a smart bag so you never leave without the things you need, when you need them. Place a Smart Tag on your bag (diaper bag, travel carry-on, gym bag or backpack). Then stick Taglets on the things you want to leave behind, such as wallet, passport, headphones or laptop. Now your bag knows if the essentials that belong with it are all together. Know when things aren't together without having to dig through your bag – just press the Smart Tag. If it lights up green, everything is all together and you're good to go. If it lights up red, something is missing. Check the app to see what's missing before you leave.
Price: Starter Kit is $119.99 for 3 Smart Tags and 3 Taglets. Get free 2-day FedEx Shipping.
Where to buy: www.adero.com