We use affiliate links. If you buy something through the links on this page, we may earn a commission at no cost to you. Learn more.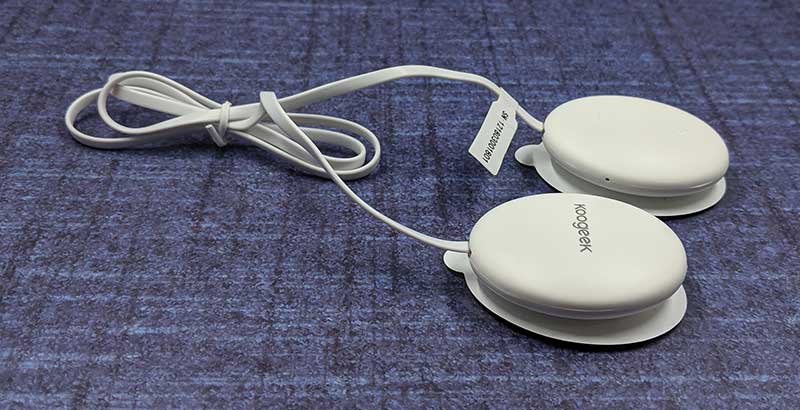 REVIEW – Sore muscles are not fun but how do you fix them? Most of the time I just wait it out until the pain goes away, but that can take a day or two. Another solution could be an electronic massager like the Koogeek massager. They sent me a sample of this highly portable device. Let's check it out.
What is it?
The Koogeek massager is a small pocket-sized EMS electronic muscle massager device that can be controlled via your phone or other iOS/Android device.
What's in the box?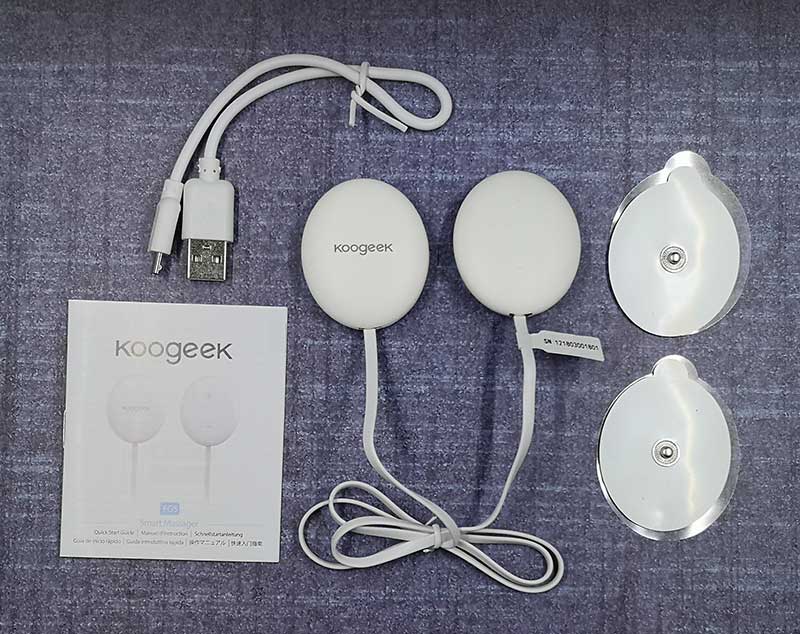 Koogeek massager
micro USB charging cable
2 gel pads
Instructions
Design and features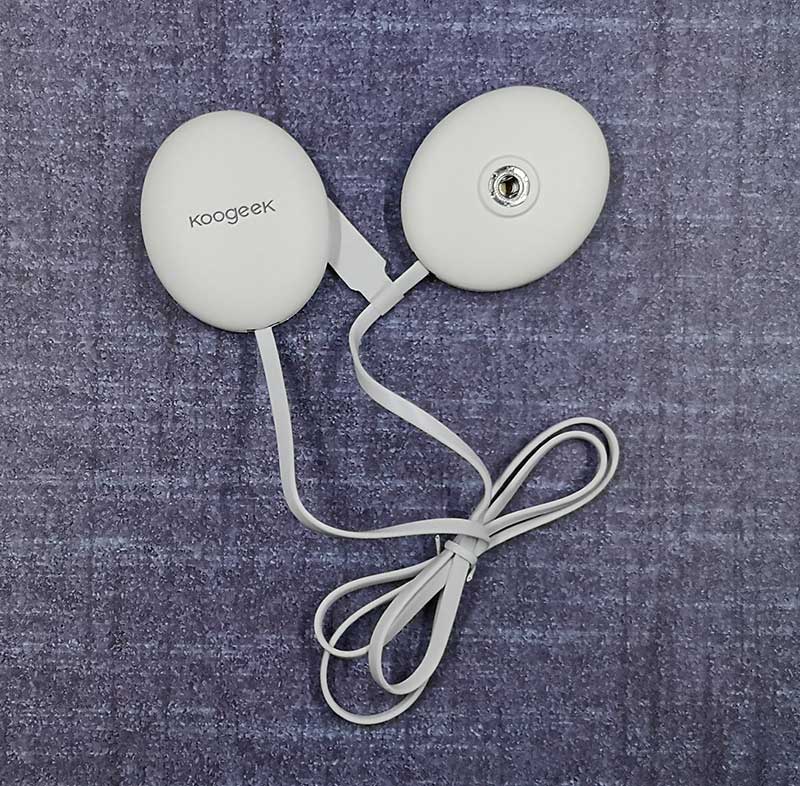 There isn't a lot to say about this device other than it looks like two flattened eggs tethered together by a flat cable.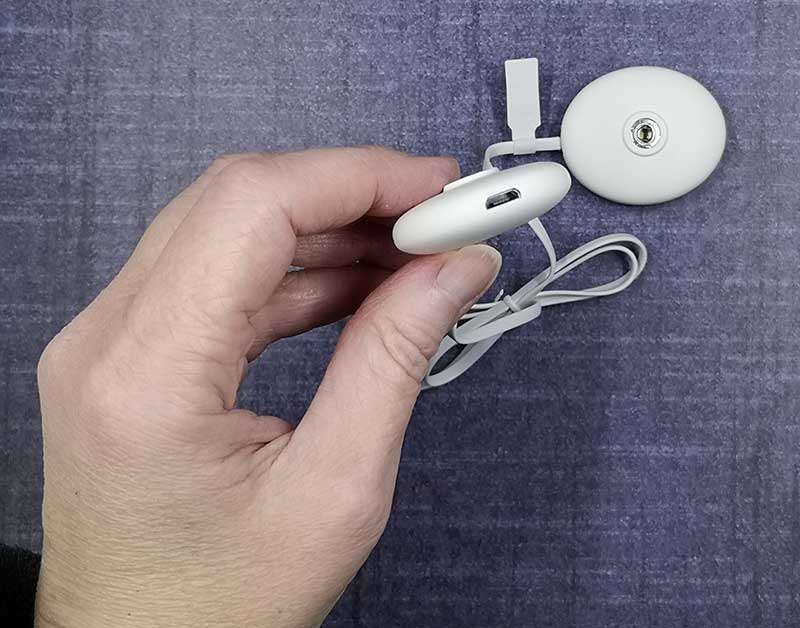 Each oval pad has a metal snap on the back for the gel patches and one of the pads has a micro USB connector to charge the internal batteries.
Never miss one of our posts again. Sent MON, WED, and FRI with the latest gadget reviews and news!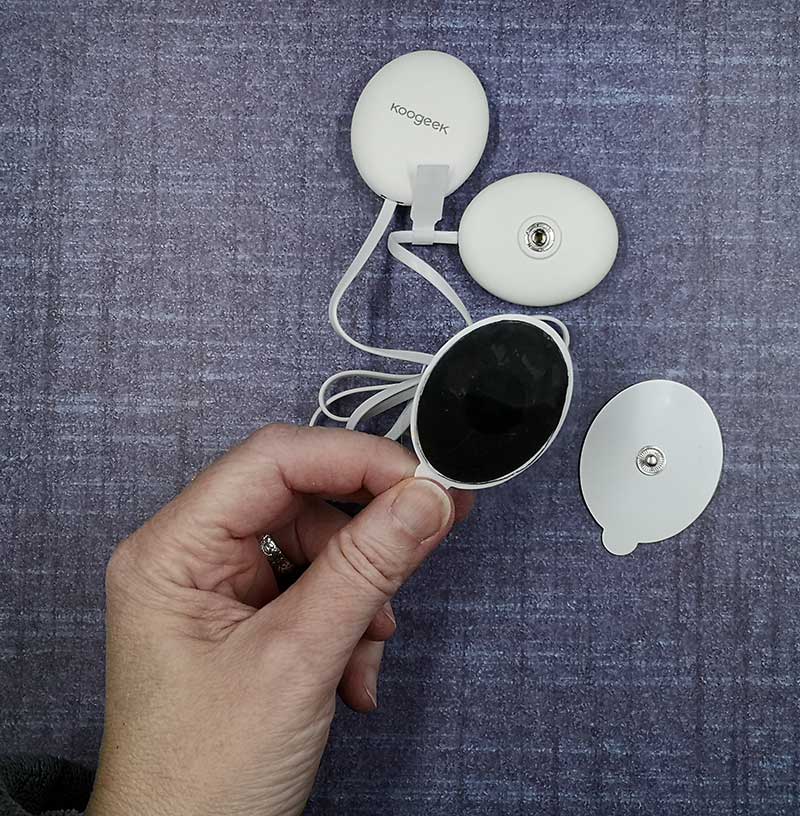 Included with the Koogeek EMS massager are two gel patches. These patches are super sticky so you have to be mindful where you lay them down if you don't remember to put the layer of clear plastic back over them.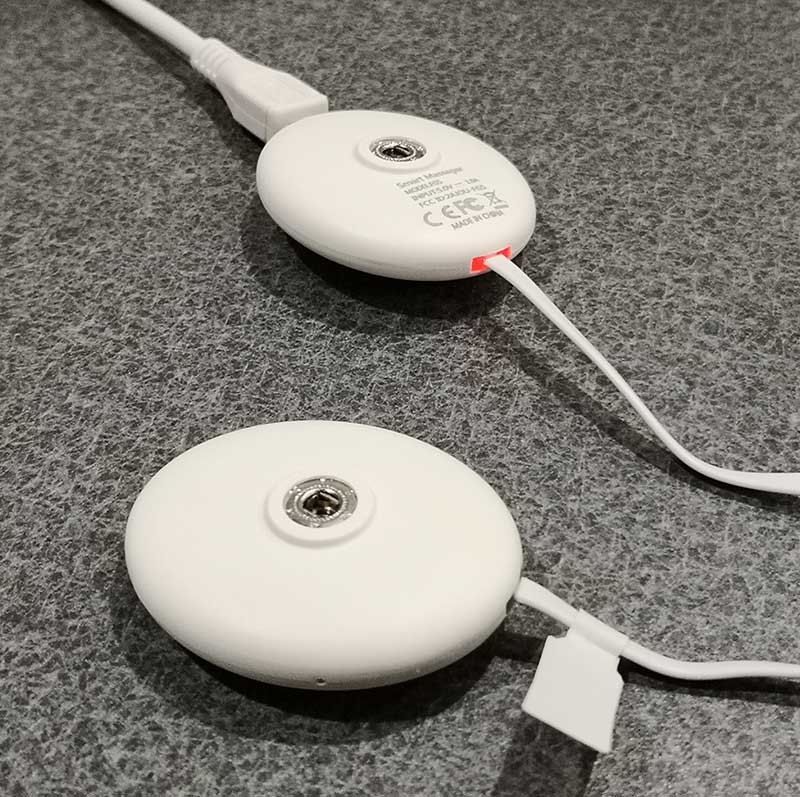 Before you can start using the massager, you'll need to charge the batteries which is done by plugging it into a micro USB adapter. When you do that, an LED around the cable will glow red while charging and will turn off once charging is completed.
According to the instructions, the next step has you install the Koogeek health app which is used for a variety of their health products and even includes a step counter feature. But to use this app, you'll have to create an account. If you're like me, you're thoroughly tired of creating an account for a new gadget. Why do you even need to have an account for an electronic muscle stimulator? Yes, I created one anyway, but not without some grumbling and even after I created it and tried to pair the massager with my phone (Pixel 2 XL), it never connected.
Luckily, you don't even need to use the app to use this device. All you need to do is turn it on by holding the + button for about 3 seconds on one of the egg-shaped pads. Then you can stick the pads with the gel patches attached on your body in the area that needs the massage and you will feel the electrical pulses which change rhythm during the session. You can also press the + or – buttons on the pad to change the intensity level which goes from 1-10.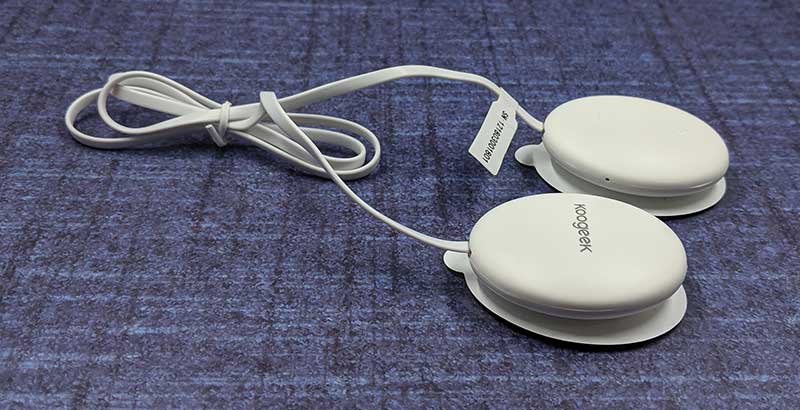 I didn't think a massager this tiny would really do much, but I was surprised when I put one pad on my bicep and the other one on the opposite side of my arm and with each pulse, my arm would twitch and I could feel a very obvious electrical zap which may or may not feel good to you. According to the instructions, the working voltage is 30-60V. Some people might think this type of device feels too intense and even slightly painful at times. I think it just takes a little while to get used to it.
I was also surprised by the battery life on this small device. The battery will last up to 300 minutes of use with up to 23 minutes per session at which point it automatically turns off.
What I like
Small
Long battery life
Surprisingly powerful
What needs to be improved
Only comes with 2 gel patches so you have to buy more after they wear out
Couldn't pair with my phone to use the app
Final thoughts
Other than the problem that I had with the Koogeek app, this portable EMS device worked great. I was really surprised. That said, I don't know how well devices like these help with muscle pain. For me, the sensation of the electrical stimulation feels uncomfortable. But others might like it. If you've used larger EMS devices and wished you had an ultraportable EMS device, I think the Koogeek is probably as small as they come.
Price: $49.99
Where to buy: Amazon
Source: The sample for this review was provided by Koogeek.