We use affiliate links. If you buy something through the links on this page, we may earn a commission at no cost to you. Learn more.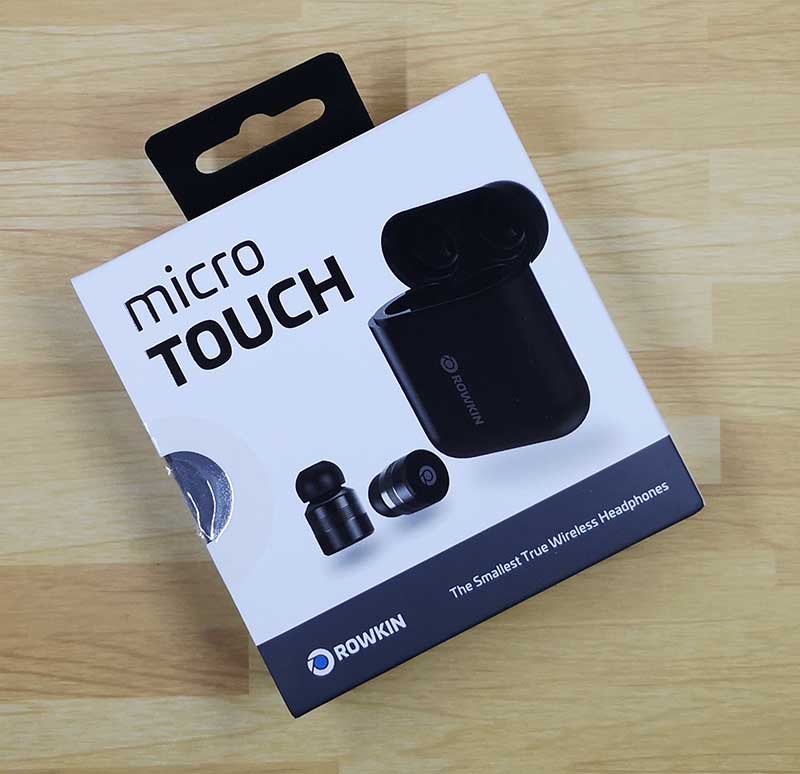 REVIEW – Back in January of this year, I reviewed the Rowkin's Micro Wireless earbuds and liked them quite a bit. So I was happy when Rowkin recently asked if I would be interested in reviewing their latest Micro Touch Bluetooth earbuds. I didn't hesitate to accept their offer because I thought newer meant that they would be even better than their previous version. Was my assumption correct? Let's find out.
What is it?
Rowkin Micro Touch wireless Bluetooth 5.0/Bluetooth BLE earbuds are exactly what you would guess that they are. They are earbuds that connect to your mobile device via Bluetooth and don't have a cable that connects the left earbud to the right earbud.
What's in the box?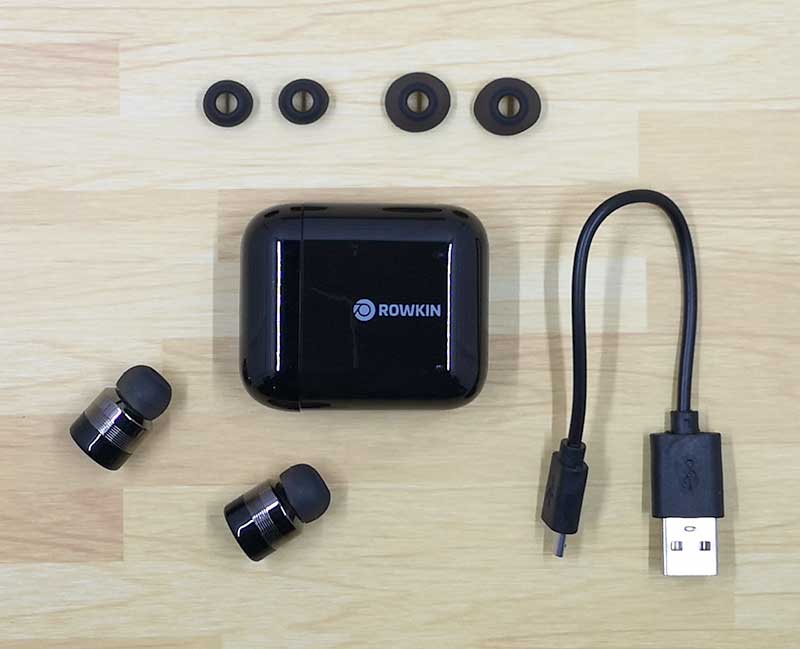 A Pair of Bluetooth Earbuds
Charging Case
USB Charging Cable
Ear Tips: Small, Medium, Large
Design and features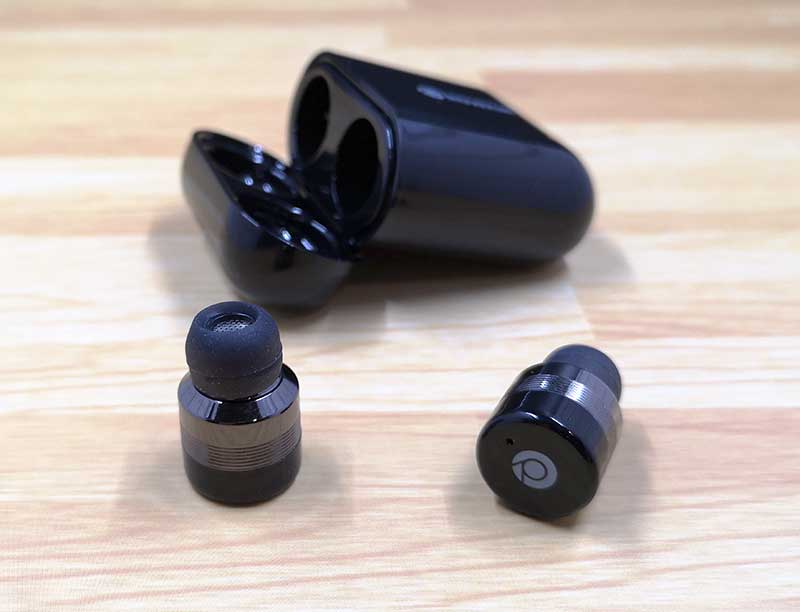 Except for a smaller battery charging case, the new Micro Touch earbuds do not look much different than the previous generation of Rowkin's wireless earbuds. That is until you look closely at the earbuds. Then you notice that the small bullet style earbuds lack the multifunction button on the end of each bud. Instead, all you find is the Rowkin logo and a tiny LED.
The reason why these Bluetooth earbuds don't have a physical button is that they are controlled by touch. All the features that were accessible by pressing the button on the older earbuds are now accessible by tapping, double tapping, triple tapping, and even touch and holding. But more about that in a minute.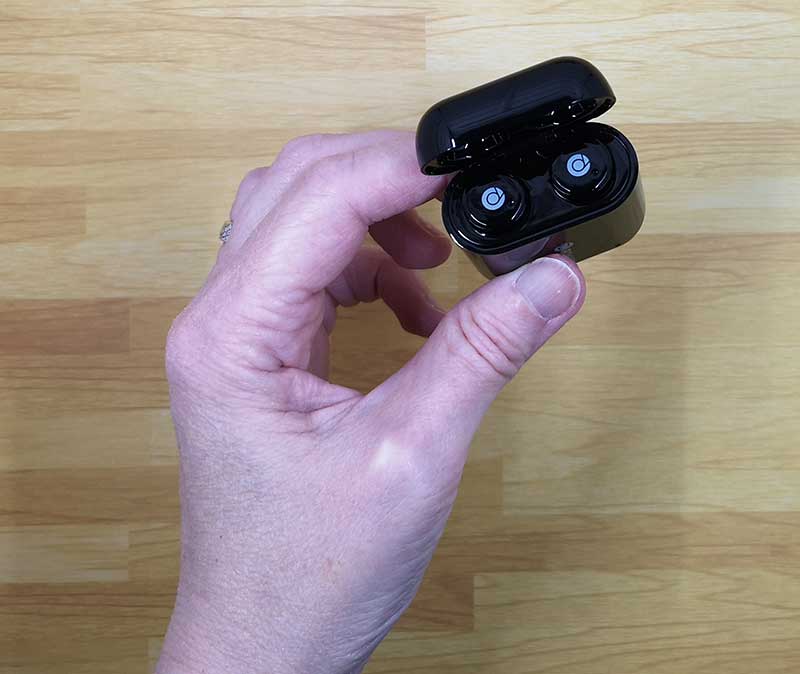 Let's get back to the battery case. As I mentioned earlier, the battery charging case that is included with the new Rowkin micro touch earbuds is smaller than the previous case. This black plastic case holds the earbuds in place with magnets and has a spring loaded cover.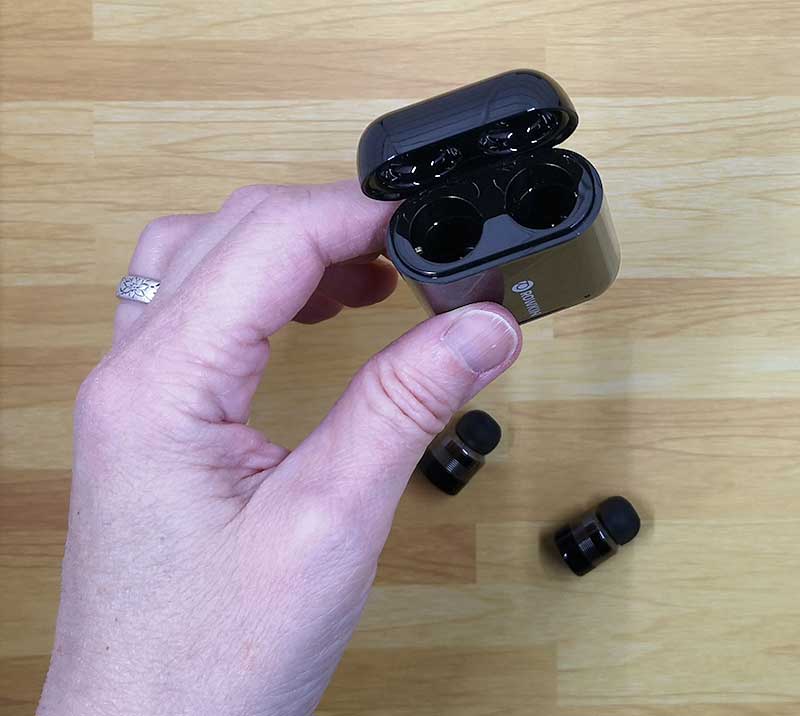 I like the case except for two things. First, it's a little difficult to remove the earbuds because only about a quarter inch or so of the earbuds stick out from the slots. If your fingertips are dry, it makes it tough to get a grip on the ends of the earbuds to extract them.
The other issue that I have with the battery charging case is that you can't see through the lid on the case to see the charging status of the earbuds like you could with the previous case. You have to open the lid to check if the LEDs are pulsing red while charging or have turned off to mean that charging has completed.
Fit, comfort, and sound quality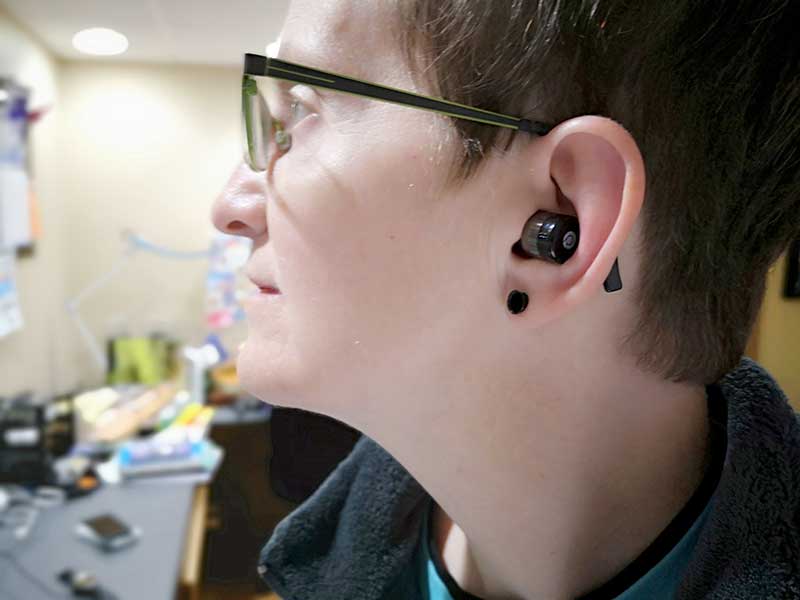 As far as fit and comfort, the Micro Touch earbuds are no different than previous versions of Rowkin's earbuds. If you tried them before and they didn't work/fit in your ears, this new version will not be any different. For me, they fit pretty well except that I am never able to get a good seal on the right earbud due to something weird with the shape of my ear. If you can't get a good seal then music will not sound as good. This is especially true for music with a lot of bass. Without a good seal in your ears, bass will be sorely lacking.
If you can get past the lack of bass, do they sound ok? Not really. I don't have the previous version of the Rowkin earbuds to compare with, but from daily testing with Spotify, Google Music, Amazon music, YouTube, and Netflix, I have been disappointed in the sound quality of these earbuds. They just sound blah to me no matter what I listen to.
Don't touch me there!
And then there are the touch features. That has to be cool right? Wrong. I hate them. Yes, that's a strong thing to say but that's how I feel. For one thing, when you have the earbuds in your ears, the touch-enabled surface can be partially blocked by your ear like it is for me (see image above). So, when I try to tap the earbud, I'm only able to tap half of it and the earbuds rarely recognize what I'm trying to do if it's something other than toggling between play and pause.
Then there's the fact that you'll need to remember that some touch commands have to be performed on the left earbud and some on the right earbud. Here are the commands that are supposed to work.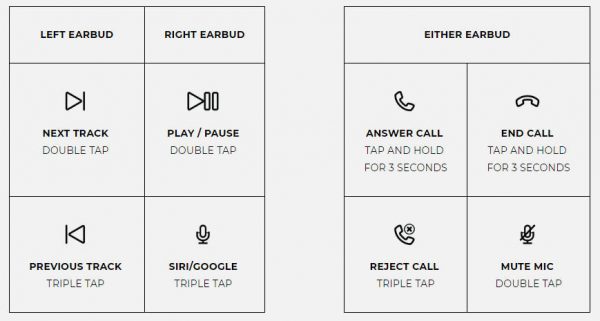 It's frustrating when you have to pull out your phone to skip to the next song while you're working out because the touch controls don't work and you look like a moron tapping your ear over and over again with no results.
What I like
What needs to be improved
Sound quality is mediocre
Hard to remove earbuds from charging case
Touch controls don't work very well
Final thoughts
I wondered if I was being overly negative while working on this review but was "happy" to find out that another person shares my feelings. Our own Bill Henderson happened to see the pictures for the review when he was working on one of his own posts and he emailed and asked me if I liked the Rowkin earbuds. I summed up my feelings with three words: they completely suck. Bill had similar feelings. Sorry Rowkin.
Price: $119.99
Where to buy: Rowkin and Amazon
Source: The sample for this review was provided by Rowkin.