We use affiliate links. If you buy something through the links on this page, we may earn a commission at no cost to you. Learn more.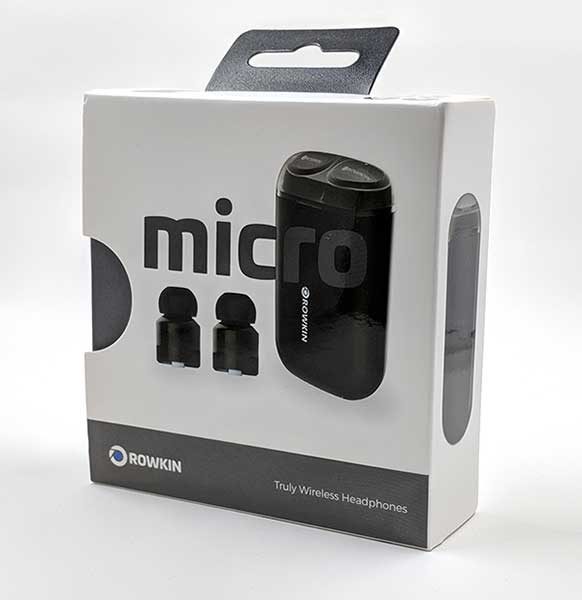 Never satisfied with what I have, I'm always on the lookout for my next favorite pair of Bluetooth earbuds. Comfort and long battery life are two of the most important features that I look for, other than audio quality, of course. The latest pair of wireless earbuds that I've had the opportunity to review are the Rowkin Micro Truly Wireless Headphones. Let's see if this updated version of Rowkin's Bit Charge earbuds which I reviewed over a year ago fixes any of the issues I had.
What is it
The Rowkin Micro wireless headphones are tiny Bluetooth earbuds that store in a small case that has a built-in battery that recharges the earbuds when they aren't being used.
What's in the box?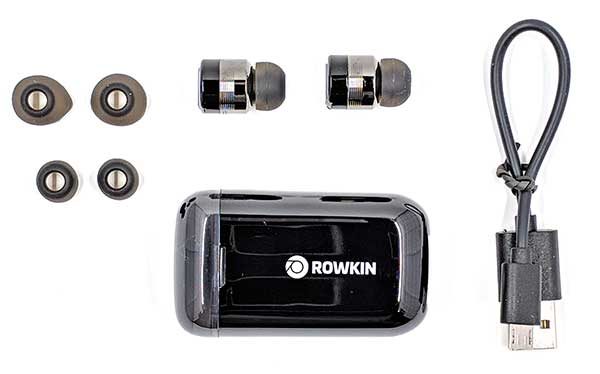 Rowkin Micro Bluetooth Earbuds
Charging Case
USB Charging Cable
3 Sets of Ear Tips
Hardware specs
Frequency Response: 20Hz-20kHz
Bluetooth Version: 4.1
Bluetooth Profiles: HFP, HSP, AVRCP, A2DP
Standby Time (Power On): about 27 hours
Standby Time (Power Off): about 120 days
Music Time: up to 3 hours
Talk Time: up to 3 hours
Design and features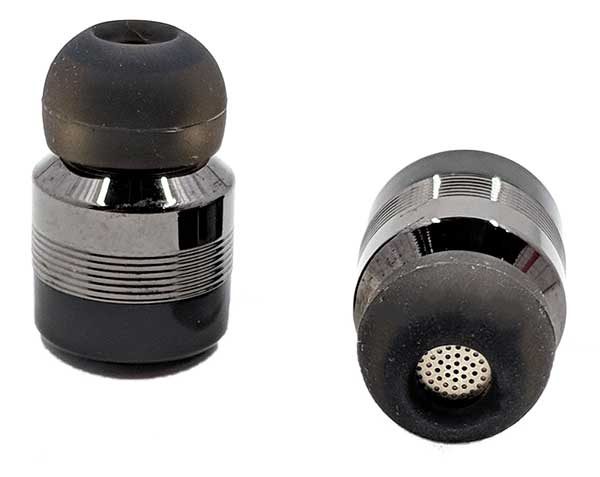 Physically, the Rowkin Micro earbuds look identical to the Rowkin Bit Charge earbuds that I reviewed over a year ago. They are the same size, same color, and have the same bullet design with ridged sides. There is no designation for the left earbud vs. the right earbud. But, when you power the earbuds on, a voice will tell you which channel is the left channel and which channel is the right channel, so you will know which ear to put them in.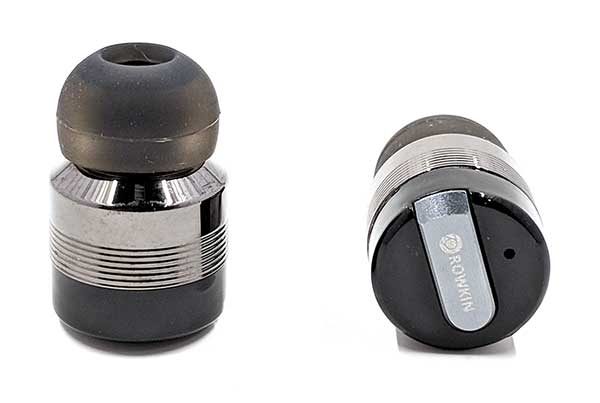 Each sweat and water resistant earbud has a button on the end that toggles power, is used to go into pairing mode, and to toggle play/pause. The left earbud button must be used to answer and end calls, but you can press either earbud to pause music and then either earbud to resume.
Each earbud also has a tiny LED on the end that blinks white when the earbuds are powered on and being used. The LED glows red while charging and blinks red/white when in Bluetooth pairing mode.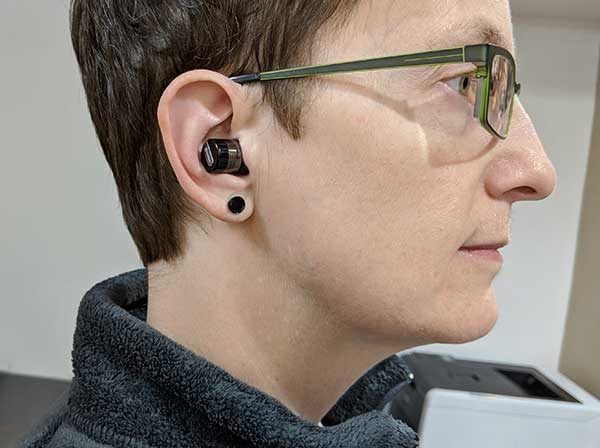 The Micro earbuds are lightweight and comfortable to wear for hours at a time. Their shape might be problematic for some people, but they stayed in my ears without any issues even during low impact workouts. I wouldn't recommend them for running though.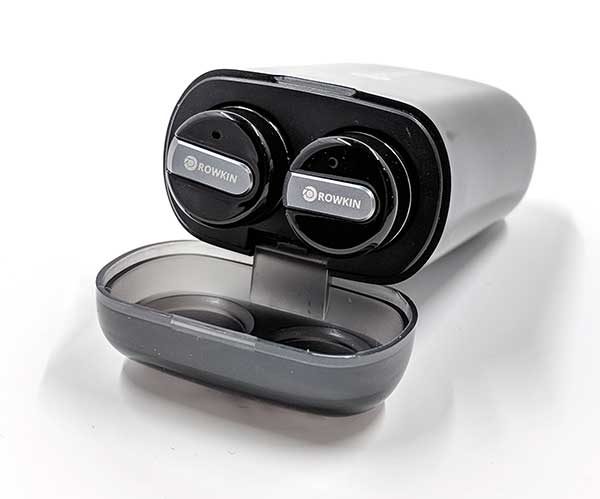 The main difference I noticed between the Bit Charge and Micro earbuds is the new case design. The Bit Charge earbuds had a larger metal case, while the Micro's case is smaller and made of plastic.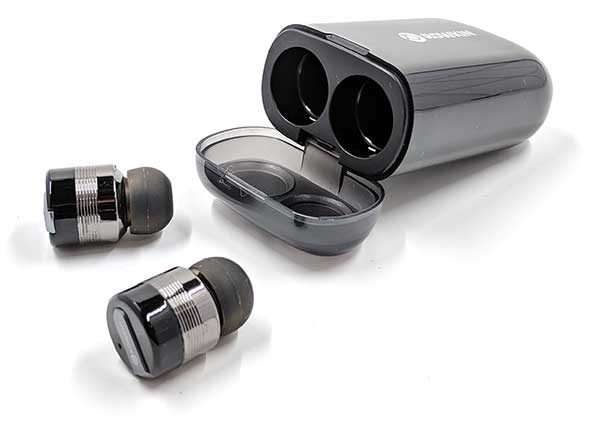 This case doubles as the charger for the Micro earbuds.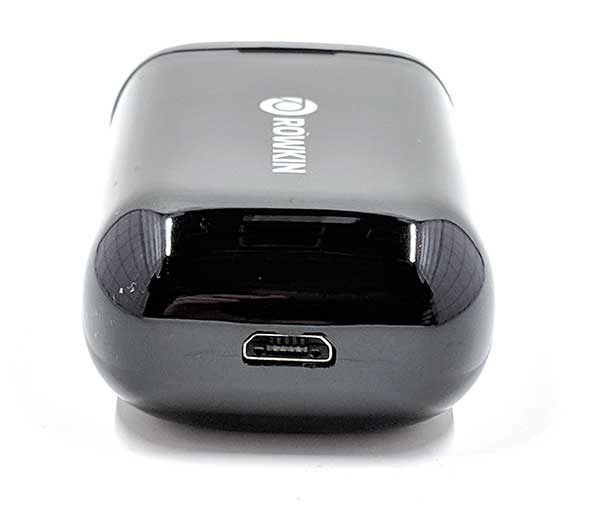 The Micro case has a built-in battery that charges the Micro earbuds when they aren't being used. The micro USB connector on the back is used to charge the case.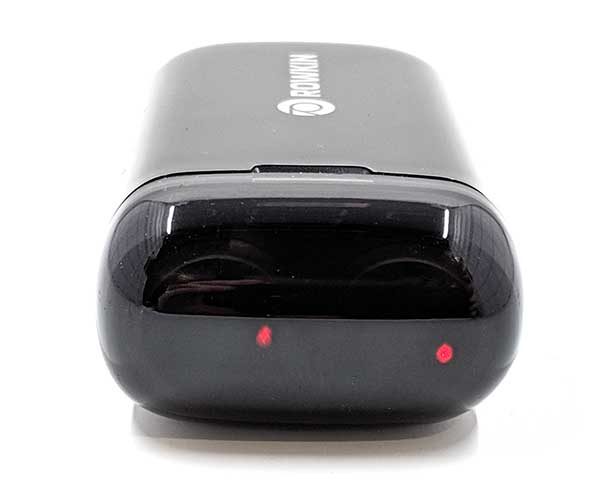 The LEDs on each earbud glows red while the earbuds are being charged. The battery has the capacity to recharge the Micro earbuds up to 4 times, for a total of up to 12 hours of playback time. Yes, that means that the earbuds only have 3 hours of play time per charge. The good news is that 15 minutes charging in the case will give you an hour of listening time and 1 hour in the case fully recharges the earbuds.
A blue LED next to the Rowkin logo on top of the charging case will blink 1-4 times when you pick up the case to give you a status of the built-in battery.
Pairing with your mobile device
When I first unboxed these earbuds and tried to pair them with my Pixel 2 XL smartphone, they would not pair. My phone showed the Rowkin Bit S-B device in the new device list, but would not connect no matter how many times I tried. On a whim, I deleted all my other paired Bluetooth audio devices and tried pairing the Micros again and it worked and has been working fine ever since. I don't know if this is/was a problem with my Pixel 2 XL or the Micro earbuds.
Note that you can use the earbuds individually by pairing them one at a time. This will add two entries in the Bluetooth device list but gives you the ability to double the use time by just using one earbud while the other is charging.
Sound quality for music, movies, and calls
I no longer have the Rowkin Bit Charge earbuds, so I can't compare the sound quality of the two versions. That said, the Micros sound good. They won't blow your mind and do lack a little bit of rubble in the low end. But they sound pretty good and listening to my favorite tunes through Spotify or Amazon Prime Music has been enjoyable.
When I checked my past review of the Bit Charge earbuds, I saw that I had problems with audio cutting out between the two earbuds every hour or so. I'm happy to report that I have not had that same issue with the Micro earbuds after listening to music for many hours.
However, I do have one issue with listening to music with the Micro earbuds. The volume level resets each time you use them which means you will need to adjust the volume on your mobile device since the earbuds don't have their own volume buttons.
I also tested the earbuds with Netflix, Amazon Prime Video, and YouTube. I haven't noticed any problems audio syncing with the video.
Next up, phone call quality. For the most part, these Bluetooth earbuds are not much different than other earbuds I've tested. People will say that I sound OK but they can sometimes tell I'm talking through a headset. The audio on my end of call sounds fine although the audio only comes out of the left earbud.
What I like
Case charges earbuds when they aren't be used
Tiny and comfortable to wear
You can use one earbud while the other one is in the charging case.
What needs to be improved
Only 3 hours of play time per charge
Volume level resets when earbuds pair to device after charging in case
Final thoughts
The Rowkin Micro truly wireless earbuds are my new favorite Bluetooth earbuds because I like that they are always charged and ready to go when I pull them out of the case. I also like that there's no cable in between each earbud, so I can wear the main earbud in my left ear and leave my right ear open when I'm at work to hear my co-workers or talk to people when they walk up to my desk. It helps that they sound good and are comfortable to wear too.
Price: $129.99
Where to buy: Amazon
Source: The sample for this review was provided by Rowkin.