We use affiliate links. If you buy something through the links on this page, we may earn a commission at no cost to you. Learn more.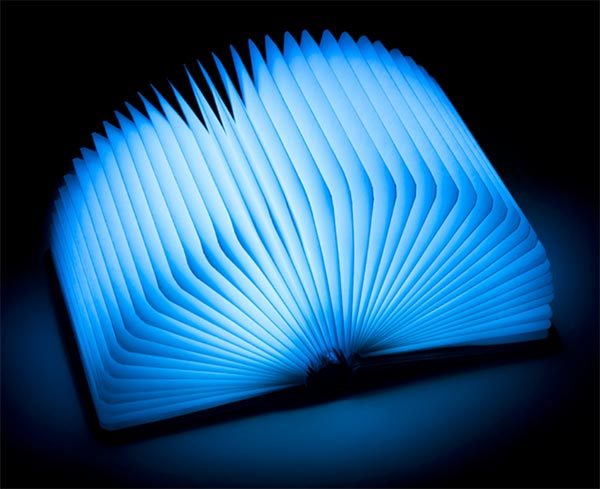 You won't be clipping this Book Light to the top of your hardcover book, but it will delight the book lover or the painfully-obvious pun-lover!  When turned off, it folds down to look like a black journal.  When you open the book, the "pages" fan open and the lights come on to provide accent lighting.  You can even open the book all the way to form an accordion-folded cylinder.  Strong magnets hold it open in the cylinder position, or they can be used to attach the lamp to a metal surface.
The book measures 7″ x 7.75″ x 1″ when closed.  You can choose one of five light colors (white, red, blue, green, or purple) by simply opening and closing the book to select to the next color.  Power is supplied with 3 AA batteries, so you won't have to worry about dangling wires ruining the book illusion.  The Book Light is $24.99 at ThinkGeek.