We use affiliate links. If you buy something through the links on this page, we may earn a commission at no cost to you. Learn more.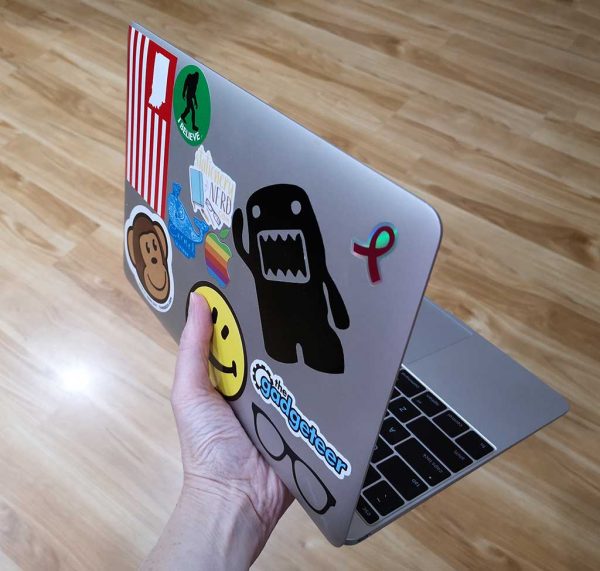 Last week I told you that my 12-inch MacBook had to be admitted into the hospital to get its keyboard fixed. It's been at the MacExperience store in Bloomington, IN since Saturday. They told me that the turn around time would be 3-5 business days. With the July 4th holiday yesterday, I've been a little worried that I wouldn't be fixed in time for me to pick it up this coming Saturday. That fear is getting worse since I just received an automated email telling me that my MacBook is only just now going through the diagnosis stage. Ugh 🙁
It's not like I don't have another laptop to use right now, because I do. I have a 3yr old Dell XPS 13-inch laptop which is allowing me to get my Gadgeteer work done just fine. As I had said in my first article. Besides Photoshop and Todoist which I've been testing, most of my Gadgeteer work is done in a browser, so it really doesn't matter that much what type of computer I use. But one app that I immediately felt lost without was TypeIt4Me. TypeIt4Me is a text expander tool that saves me a crazy amount of time by letting me create text macros that get expanded when I type something like !sig and it immediately expands to:
Thank you,
Julie Strietelmeier
https://the-gadgeteer.com
I ended up installing a similar program for Windows called AutoHotKey that works just like TypeIt4Me but it requires that you edit a text file to add all the text macros. But it's free, so I won't complain.
I'm also getting used to dealing with weird little Windows 10 glitches and idiocracies like when I open a file manager window from some apps and it's magnified about 10x too big on the 27-inch BenQ monitor that I have the XPS connected to, but in other apps it's just fine.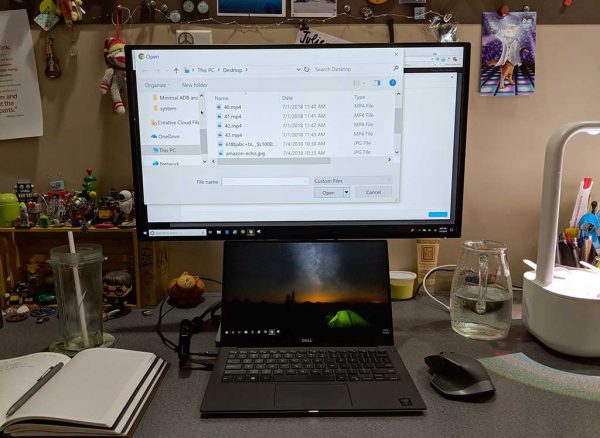 I'll admit that my eyesight isn't what it used to be, but come on, this is a little ridiculous don't you think?
Then there's the weird sound that I kept hearing the other day and finally figured out that it was coming from the XPS. I recorded it for you. Take a listen but be sure to turn up your volume:
I think the noise is some type of interference and not the built-in fan because when the fan does run, it's much more noticeable. Which reminds me that I'm not a fan of laptop's with fans because I like quiet and lots of it.
Am I nitpicking and whining for no real reason? Yes, most definitely. I am thankful that I have another computer to use while my daily driver is in the shop. But that said, this little vacation from macOS has made me realize that I do prefer it to Windows 10. I'm not saying that to start an OS war, but honestly, I just like my little 12-inch MacBook with macOS better than the 13-inch Dell XPS with the latest version of Windows 10. It even feels faster to me.
It looks like I'm going to have to just suck it up though because I think I'm going to be using the Dell for another week. <sniff>