We use affiliate links. If you buy something through the links on this page, we may earn a commission at no cost to you. Learn more.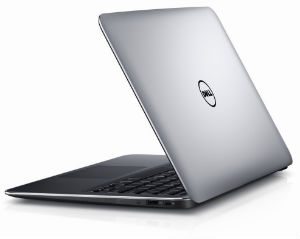 I've been a Mac fan for many years now, to the point where we're an all Apple household with three MacBooks. Jeanne has a 2010 15″ MacBook Pro, while I have a 2014 13″ MacBook Pro with retina display and a 2011 13″ MacBook Air. The MBP has been my main workhorse for Gadgeteer reviews and Photoshop work, and the MBA is used mainly for surfing on weekend mornings and weekday evenings. I love the retina display on the MBP and the weight / portability of the MBA. I used to be an Apple snob and said that I'd never want to switch back to a Windows computer. But these days most of my work is done in a web browser, so I have become open to using any computer and any operating system as long as I have access to a browser. Now I'm going to be putting that statement to the test. Several days ago I powered off my MacBooks and have using a Dell XPS 13 laptop with the 5th generation Intel core processor and Windows 8.1 operating system. 
This the first part of a two part article. This first part is a quick introduction to the laptop. The second part will sum up my experiences after using the Dell XPS 13 laptop instead of my MacBook Pro and MacBook Air for a week.
The Dell XPS 13 comes in four default hardware configurations with prices that start at $799.99. The laptop that Dell sent to me was configured with the QHD+ touchscreen, i5-5200U Intel processor, 8GB RAM, 256GB SSD and a battery that Dell claims can last as long as 15 hours on the non-touchscreen version and 11 hours with the touchscreen. A laptop that will last all day without needing to be tethered to a power adapter? Sign me up! I will definitely be keeping an eye on how well the XPS 13 lives up to those claims.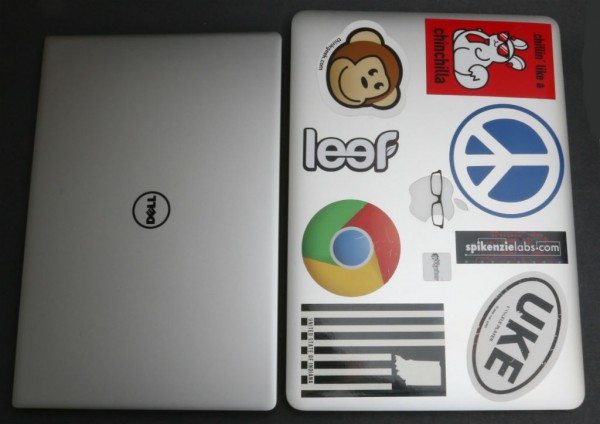 At 11.98 x 7.88 x 0.33-0.6 inches, the XPS is smaller and lighter than my MacBooks. In the image above I have the XPS 13 next to my 13″ MacBook Air. Both have a 13 inch display.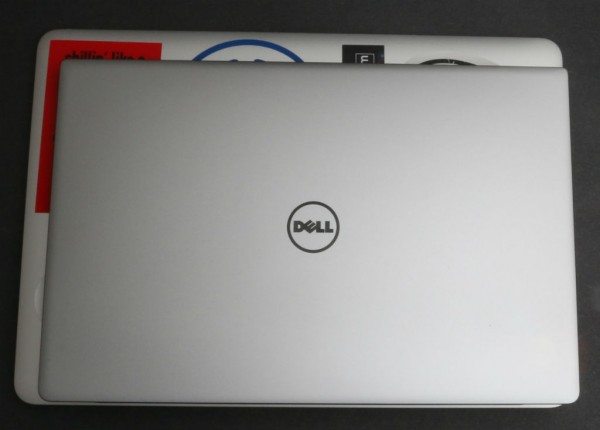 Stacked on top of each other, the XPS is sized more like the 11″ MacBook Air. The Dell XPS 13 is currently the smallest 13″ laptop on the planet.
The CNC machined aluminum shell gives the XPS 13 a solid feel and premium look. If you removed the Dell logo and replaced it with the Apple Logo, it would be easy to mistake the XPS for a MacBook Air when looked at from the top.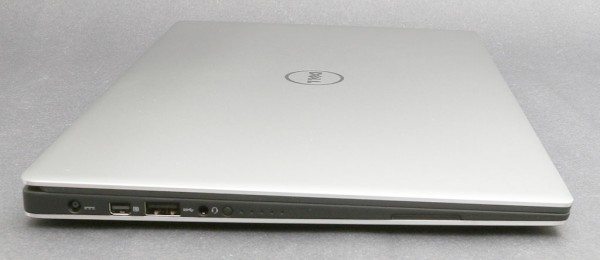 On the left side of the laptop, you will find the power port, mini DisplayPort, USB 3.0 w/Powershare port, headset jack, battery indicator gauge button and LEDs, and a side firing speaker.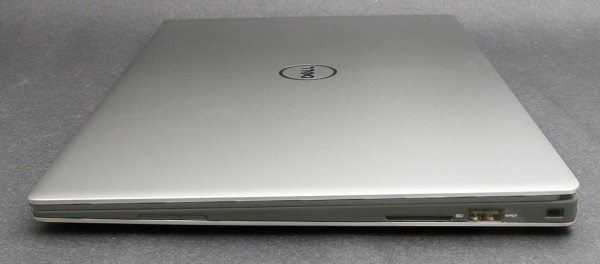 The opposite side has a Noble lock, USB 3.0 / Powershare port, a 3-in-1 Card Reader (SD, SDHC, SDXC), and a side firing speaker.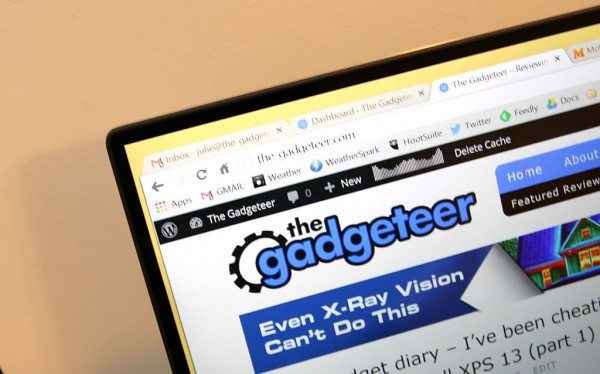 Opening the lid will reveal the gorgeous infinity display with a crazy thin bezel on the sides and top.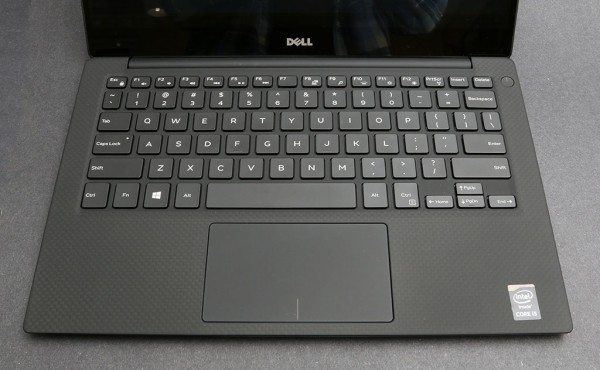 There's also the backlit keyboard with touchpad and the the soft touch carbon fiber wrist rest. As mentioned earlier, this laptop has a premium look and feel. Since I touch type, I'm very picky when it comes to keyboard layout and feel.  I'm even pickier when it comes to touchpads. This will be an area that might be hard to win me over in comparison to my MacBooks, but we'll just have to see.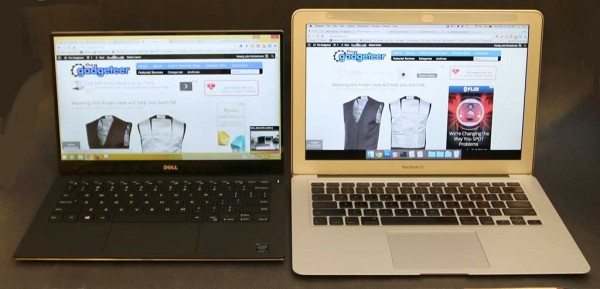 I've loved the MacBook Air's size and weight for the last 4 years, but I'm finding that the XPS is even nicer in that regard and from the few days I've been using the XPS, I've found that the infinity display rivals my MacBook Pro's retina display in sharpness, clarity and color. Actually the Dell's display with Edge-to-edge Corning® Gorilla® Glass may beat out the MBP's retina display because it's also a touch screen. However, it's not natural for me to use a touchscreen on my laptop, so I'll have to see if that feature actually makes a difference.
The plan is to put the Dell XPS 13 through its paces for the next week as my primary computer. I will be focusing on these features:
Display
Touchscreen feature
Keyboard and Touchpad
Battery life
Update 03/26/2015
Read part 2 of this article: Julie's gadget diary – I've been cheating on my MacBook with a Dell XPS 13 (part 2)
Source: The sample for this article was provided by Dell. Please visit their site for more info or to buy the XPS 13.