We use affiliate links. If you buy something through the links on this page, we may earn a commission at no cost to you. Learn more.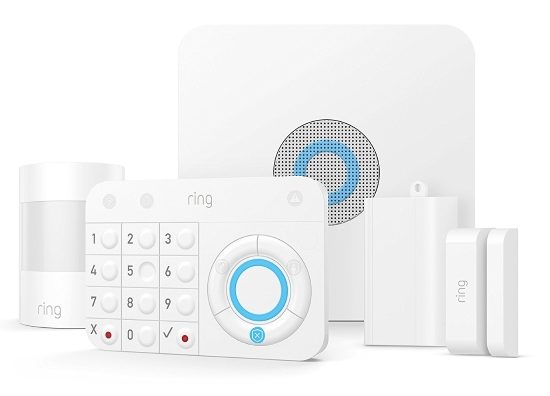 NEWS – With all of the gadgets and technology I have around my home, I always feel better when I have a nice and easy but effective security system that allows me to feel that much more satisfied that my "stuff" and family, of course, are well protected. In addition to the risk of a break-in, there are also risks like fire and flooding. My current security system works well, but the monthly monitoring cost that started below $30 monthly, is now above $30 and keeps climbing. For a DIY system, I was hoping for a much lower monitoring fee, and also the ability to integrate my smart home devices that are either currently installed or any new devices that I add as smart technology continues to "explode".
Today, as I was browsing around the web, I came across the new Ring Alarm Home Security System. This system is an easy to install DIY security system, at a relatively reasonable cost. What is more attractive to me is the promise of expansion to many smart devices, and integration with Alexa. Since I currently own Alexa and a few integrated Alexa devices, this would be great. To add to the benefit, the monthly monitoring cost is only $10, which makes sense since my alarm has only required a monitoring response about 4 times in the past year. My current monitoring cost adds up to almost $400 for the year.
The Ring Alarm Home Security System provides instant alerts for open windows or doors, and motion detection, and allows you to monitor your property from any Android or IOS phone or tablet. It includes a 24-hour backup battery and a 110-decibel siren and can be linked to any existing Ring doorbells or cameras. With the starter kit, you get the base station, a keypad, a contact sensor, a motion detector and a range extender, and the system is entirely wireless.
If you are interested in purchasing the Ring Alarm Home Security System, you can pick one up on Amazon for $199 for the starter kit.